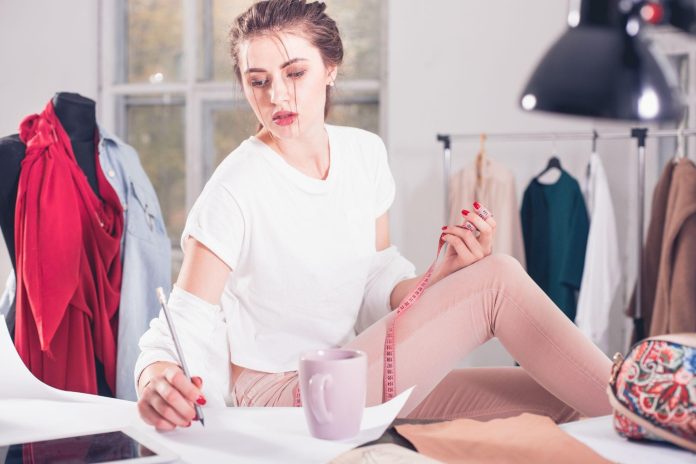 Fashion is always fascinating!  The popularity and advantages make fashion design one of the most in-demand careers in the world. Fashion designers are innovative and creative people who are knowledgeable about the fashion industry. A career as a fashion designer should involve coming up with creative designs with unique patterns and color combinations that stick in people's minds and are cherished by all. A fashion designer combines various cultures and traditional attires to meet the needs of modern customers. Fashion design is both functional and aesthetically pleasing at the same time.
Through this blog, we take a deeper look into the Fashion Design career.
Fashion design is a lucrative career in our ever-changing world. For a new design to be born, it goes through many processes, from finding its concept to reaching the final look. Understanding market trends in fashion design is important because it helps designers stay current and relevant in the ever-changing fashion industry. It allows them to anticipate consumer preferences, understand what styles and designs are in demand, and create collections that meet the needs and wants of their target audience. Staying abreast of market trends also helps fashion designers stay ahead of the competition and increase their chances of success in the industry. Fashion designers also need to have a meticulous understanding of the audience's lifestyle, interests, and demands to succeed. Don't forget to keep each of your designs unique.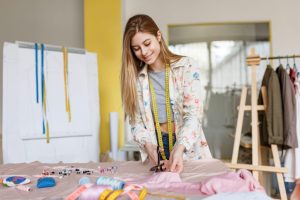 To generate innovative ideas and forecast the future, fashion designers must research both past and present trends. Additionally, students must sketch their design concepts on paper or a computer screen to communicate them visually. It is difficult to find another area of potential outside of fashion design to make your own business a reality. A plethora of abilities, including imagination, market research, sketching, and fabric selection, are needed for a career in fashion design. Instead of these, a fashion designer also develops fashion ideas, cuts and sews clothing, attends fashion shows, uses tailoring expertise to produce perfect feet, draws patterns to make clothes, chooses fabrics, and is aware of current trends.
Qualities and Skills Required to Become a Fashion Designer
As the first step in learning fashion design, we should know what the major skills and qualifications are that a student needs to become a fashion designer. Some of the essential skills we have mentioned are listed below.
Creativity: The fundamental ability that students need to have to become fashion designers is an innate ability for all kinds of creative fine arts. A natural creative talent is required to become a fashion designer. The desire to transform the material into a magnificent piece of art comes from creativity and imagination.
Communication Skills: Providing instructions requires good communication skills and a proper understanding of the clients. A designer cannot complete a project solely on his own. The designers must get the assistance of experts in the industry. They also necessitate working with other designers. To produce a quality product, designers must communicate while working on a particular project.
Time Management: The ability to manage time is necessary for those in the fashion design industry to meet customer requirements in a stipulated amount of time. To complete their work within the allotted period, designers must put in additional hours.
Drawing Skills: To bring their imaginations to life, designers always have to be able to draw. A career as a fashion designer involves transforming a piece of fabric into multiple styles of clothing. Fashion designers can't even express their originality to customers without the ability to sketch.
Attention to Detail: Fashion designers need to have an excellent sense of aesthetics in addition to being talented artists. The intricate and minute aspects of clothing should be handled by fashion designers. Embroidery needs to be done very precisely and with great care. The best fashion designers have exquisite taste and a keen awareness of all the unique characteristics. It's important to be meticulous when creating the ruffles and pleats on sleeves, at the waist of a blouse, and the end of a skirt.
Visualization: Visualization is one of the most fundamental abilities for fashion designers. Since they must work with several clients as well as their colleagues, fashion designers need to have great visualization abilities. Fashion designers are skilled at making the most of their ideas because of their outstanding visualization abilities.
Business Sense: Fashion designers should have a good understanding of markets and businesses. It is important to know about business areas like sales and finance. To succeed as a designer, you must have these elements. While creativity is necessary for being a fashion designer, without a business background, designers will not be able to maintain a successful fashion brand.
Along with these skills, there are also some other inevitable factors, such as knowledge of fabric and textiles, technical skills, adaptability and flexibility, and, most importantly, passion for fashion design.
Advantages of Having a Career in Fashion Design
Fashion design allows individuals to express their creativity and imagination through their designs.
The fashion industry is a large and growing market, providing job stability and the potential for financial success.
There are a variety of job opportunities within the fashion design industry, such as designing, manufacturing, marketing, and more.
As a freelance designer, you have the freedom to choose your own projects, set your own schedule, and work from anywhere.
The fashion industry is constantly evolving, providing opportunities for growth and development in one's career.
Designing and creating clothing can be a very fulfilling and rewarding experience, allowing designers to bring their visions to life.
You can experience the most satisfaction from a career in fashion design.
You can work independently and establish your own brand from the ground up.
Fashion design alters one's perspective on the world, a city, and a creative field.
This is a career that will make you famous for what you do. Everything a fashion designer creates will be incredibly valuable.
This profession would require a lot of international travel in order to attend various fashion shows, find fabrics, meet global clients, etc.
Importance of Having a Fashion Design Course
Fashion design courses typically cover a variety of subjects, including the design process, technical sketching, textiles and materials, pattern making, garment construction, and fashion industry knowledge.
Here are some details on what you might expect to learn in a fashion design course:
Design process: This covers the steps involved in creating a new garment or collection, from research and concept development to prototyping and final production.
Technical sketching: Students learn how to create technical drawings of garments, including accurate illustrations of details such as seams, darts, and pleats.
Textiles and materials: The properties and characteristics of different fabrics and materials are studied, including natural fibers, synthetic fibers, and blends.
Pattern making: This covers the process of creating a pattern for a garment, including how to draught the pattern, make necessary adjustments, and create a sample.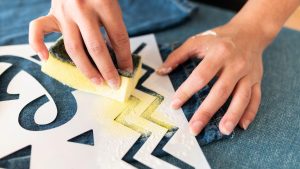 Garment construction: This covers the practical aspects of making a garment, including fabric cutting, sewing, and finishing techniques.
Fashion industry knowledge: This covers the history of fashion, the workings of the fashion industry, and the role of fashion designers within the industry.
Career Opportunities
The fashion industry is a broad one, and you may always learn something new in it. Fashion design opens the door to many opportunities for those who are absolutely passionate about design and provides the potential for talented designers to earn a high income and gain fame and glitz. Let's see what they are;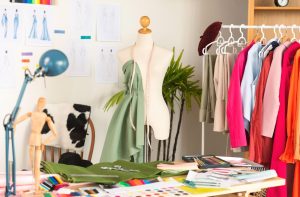 Celebrity stylist
Fashion journalist/blogger
Fashion photographer
Textile and apparel designer
Visual merchandiser
Fashion consultant
Fabric designer
Fashion illustrator
Accessories designer
Fashion buyer/merchandiser
Personal styling & shopping
Fashion business manager
Social media strategist
Image consultant
Advanced editorial & commercial styling
Fashion business & entrepreneurship
Luxury brand management
Couture designer
All these opportunities will allow every fashion design student to change their career and create their own signature.
The salary of a fashion designer in India varies greatly depending on the designer's experience, location, and the type of company they work for. The average salary for a new fashion designer is around INR 2-4 lakhs per year. This can increase to INR 4–6 lakhs per annum for designers with 1-2 years of experience. Experienced fashion designers with 5–10 years of experience can expect a salary of INR 6–10 lakhs per annum, while those with 10 years or more can earn INR 10–20 lakhs per annum or more. Keep in mind that salaries in the fashion industry can vary greatly depending on the company, location, and type of work. In addition, self-employed fashion designers can earn significantly more than those working for a company.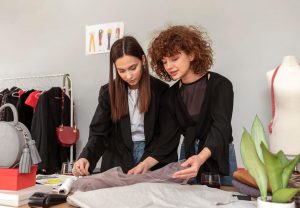 Bring out the designer in you and enhance your career in the world of fashion design. You may be the next renowned entrepreneur. Join Cindrebay School of Design to enjoy the limitless horizons of learning fashion design!