Interior spaces are a reflection of the architectural planning and civil engineering required to erect a building. In modern day construction, the column beam method is used for creating structures, and as a result we see many pillars, columns, beams etc. in interior spaces. In ancient times, these supporting members were embellished with beautiful carvings, ornamentation, skilled stonework and imagery etc. Even in European architecture, columns were developed as art pieces with several parts to one and each one decorated suitably. However, in the onset of modern architecture, the structural elements were broken down to their original form, devoid of any decoration. They were also tried to be concealed in interior walls or even done away with barrier free construction methods. But, in the recent past, we have seen another trend growing, which is bringing back the stylistic columns, to treat them in a more artistic way albeit in a different method than we did in the past. Let's take a look at some interesting columns and learn from their style!
1. DECORATIVE COLUMN TREATMENTS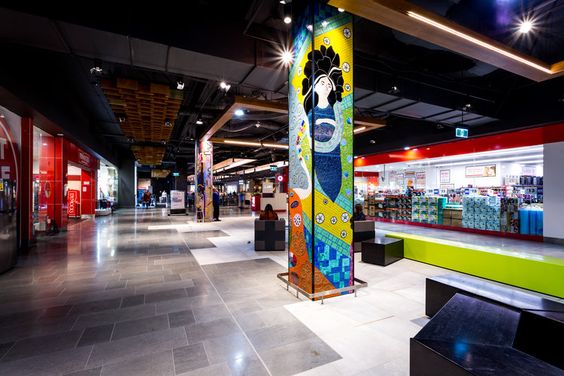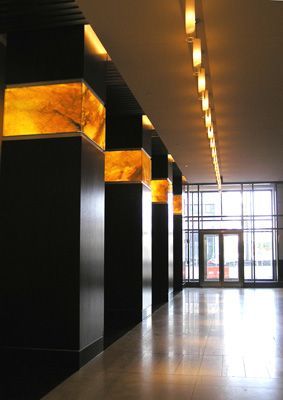 Huge columns in retail buildings, malls or hotel lobbies are usually cladded with stone, wood, lacquer glass, or painted with skirting in the flooring material. Although in the above two interesting examples, columns are used for graphic prints done in mosaic to add colour to the space or includes an onyx panel with a small strip of LED lighting to give off a soft yellow glow.
2. COLUMNS FOR SIGNAGE OR BRANDING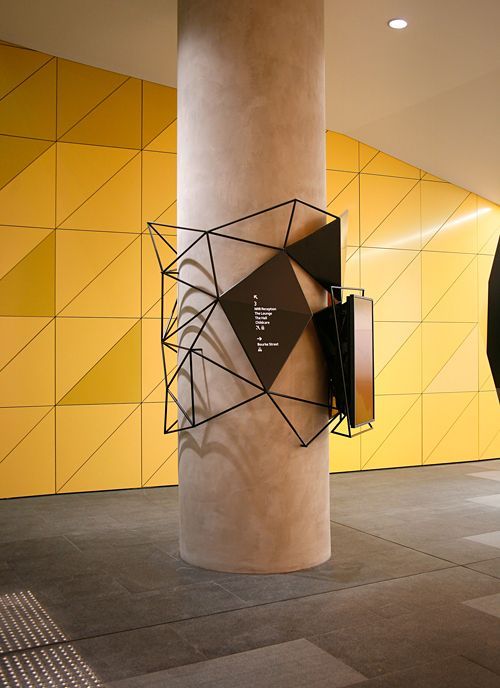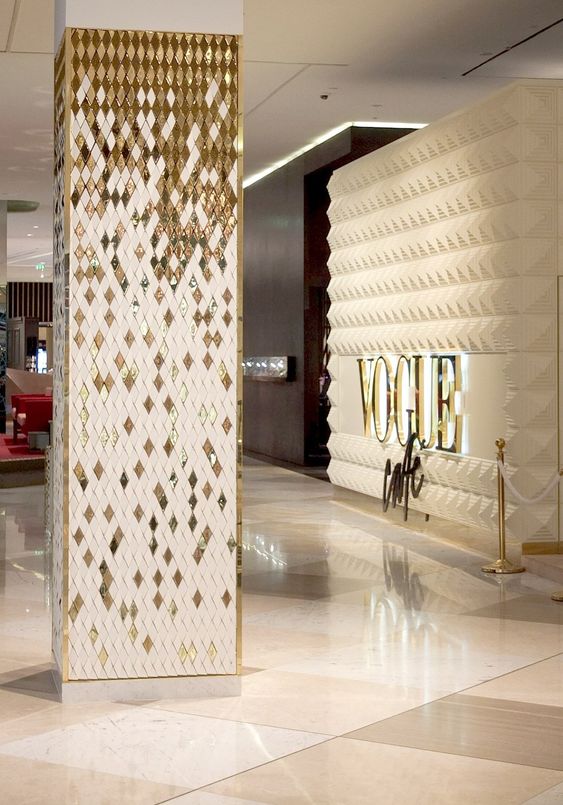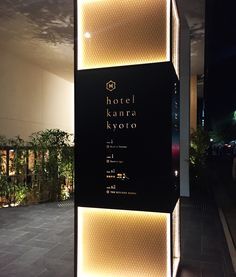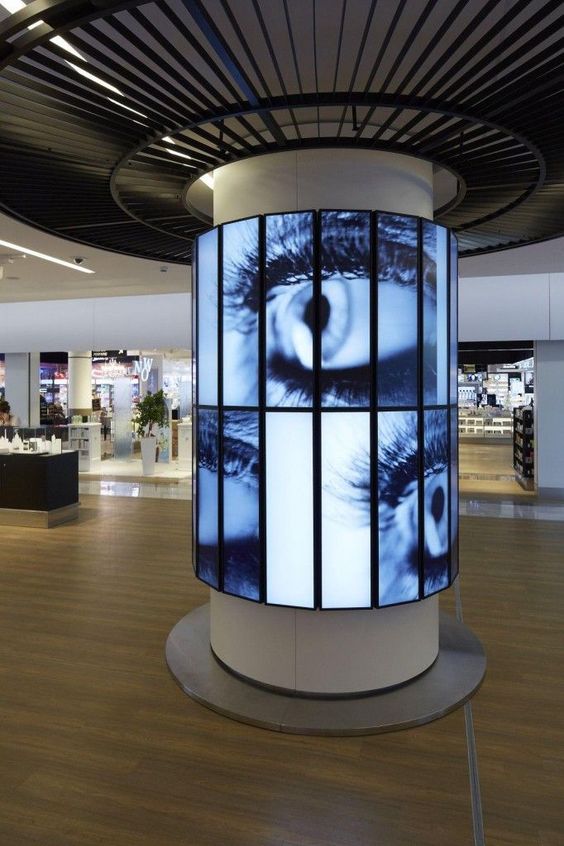 Another interesting way of treating columns in commercial or public interior spaces, is to use them for signage or branding. In the above instances, we can see how a circular column is wrapped up in metal support to hang a screen, or how the rectangular column is cladded with tiny chips of white and gold to represent the colors of Vogue. In another example, we can observe how the column displays the name of the place etc.
3. WOODEN CLADDED FANNING COLUMNS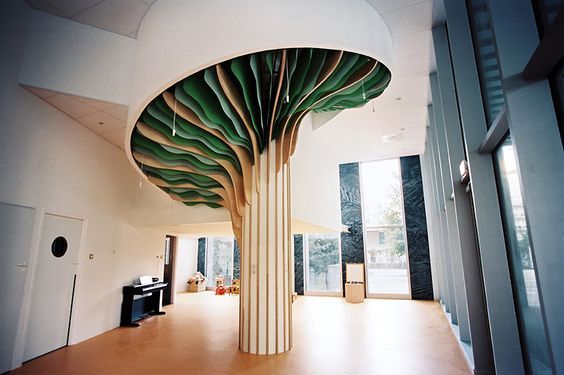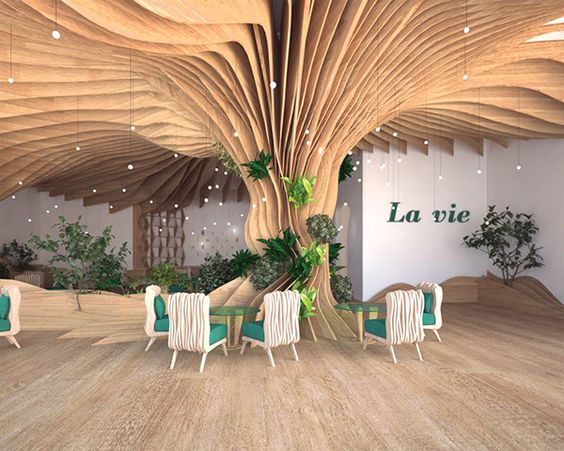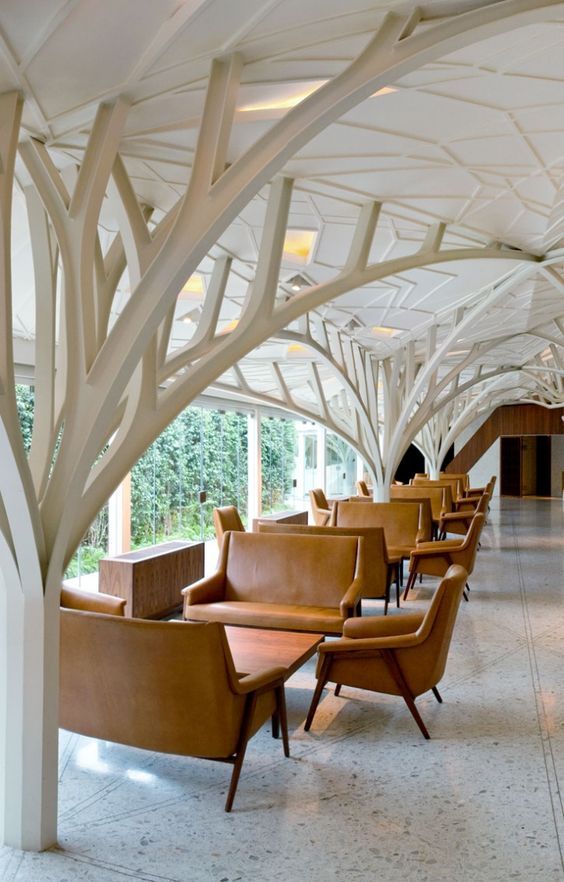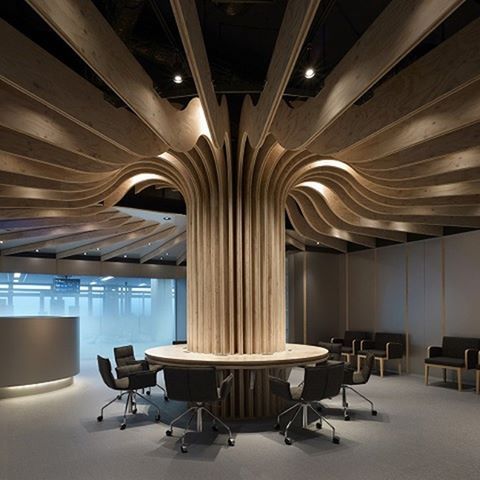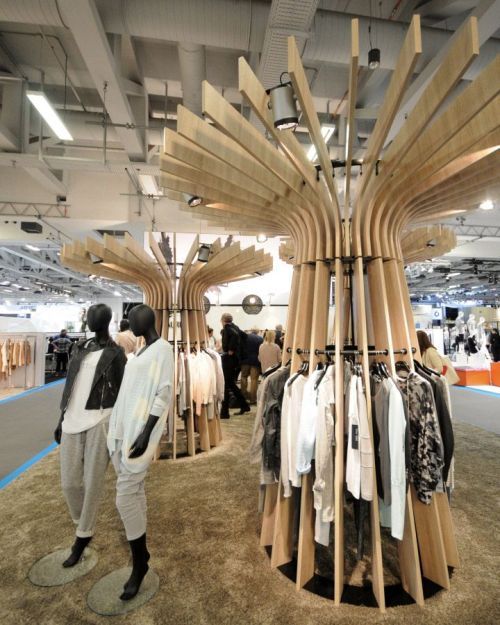 Ease of handling and flexibility of use has allowed us to use wood in very very innovative ways. One such way in interiors is cladding columns to represent these interesting fanned out shapes. Plywood, MDF, etc. are used to create this remarkable effect, where a structural column is first cladded in vertical wooden battens or sheets which then enlarge radially (treelike), touching the ceiling in a circular way as a decoration or sometimes for increased support. This complex cladding and treatment of columns is mostly seen in restaurants, hotels, sometimes offices and lobbies.
4. MISCELLANEOUS EXAMPLES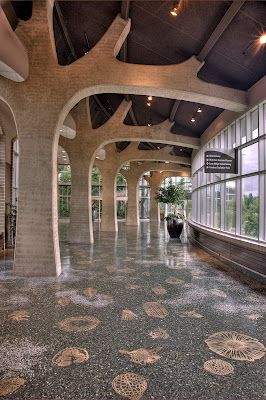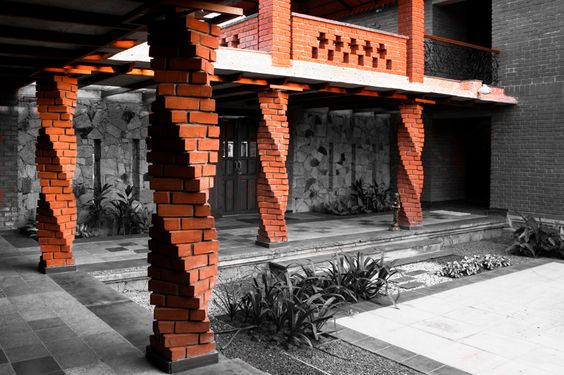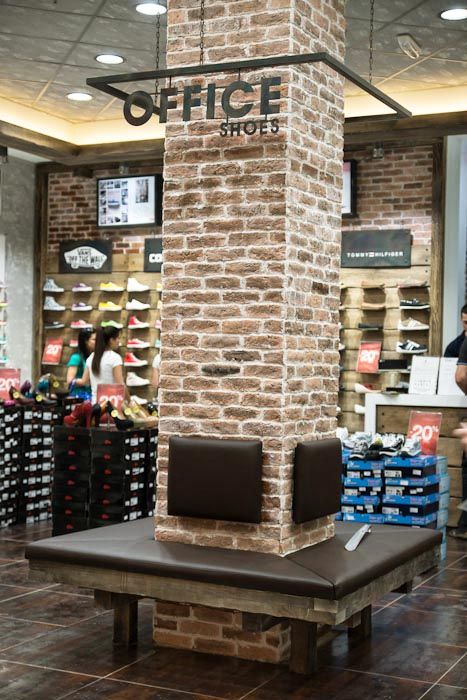 The above three examples of brick piers, I found so simple yet so creative that I had to include them in the list. These columns basically show that it is possible to be creative on a budget and let design win even with a small amount. The first is an ingenious example of a brick pier culminating in an arch designed to look like a tree. The second is an interesting twisted column of brick,  with finely cut angles. The third is a simple bare brick column in interiors, with seating around it which gives it a very raw industrial appeal.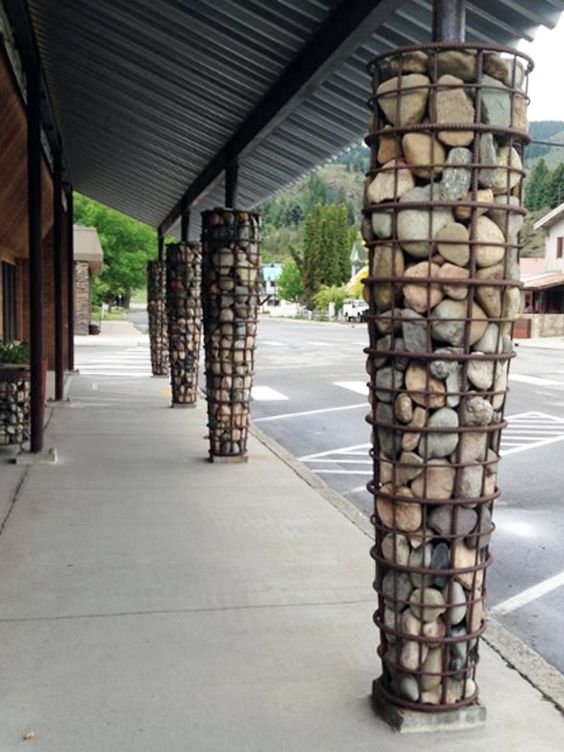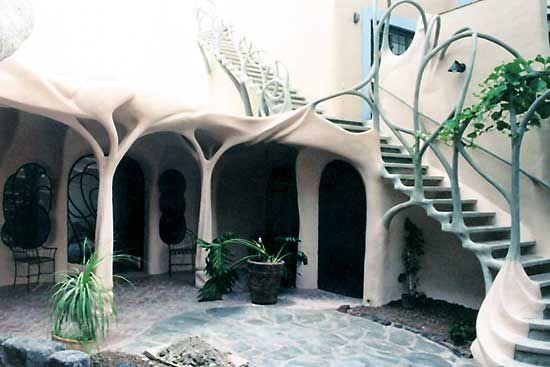 Columns are just supporting elements and can be made from any material provided they do the job. In the above pictures, one can see how a metal enclosed cage filled with heavy rocks is used as a supporting element and it lends an interesting look to the space. On the second example, ferro-cement and adobe treated columns not only keep the roof up but give the space an organic almost emerging feel.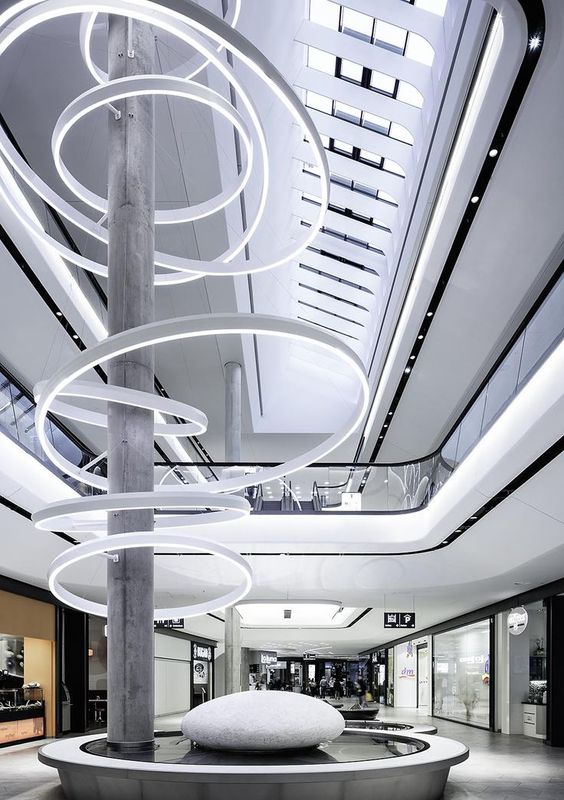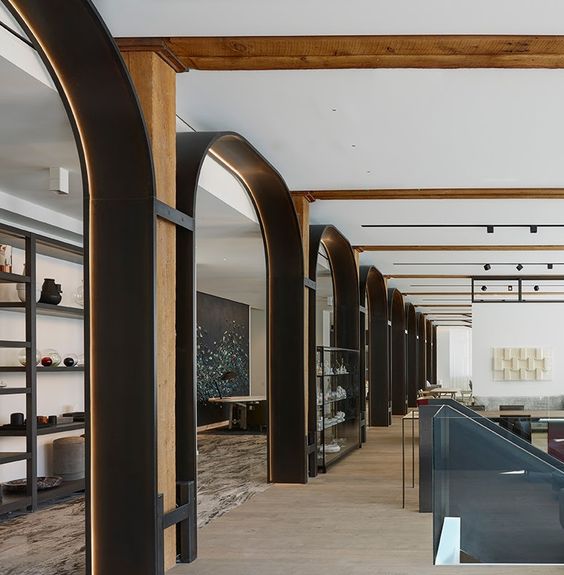 In these modern interior columns, the column themselves have been left bare, or simply cladded with wood, but are surrounding with elements which kind of frames them while also doing a function through their support. In the first picture, rings of light are supported by a central circular column, framing it while lighting up the atrium making it a sculptural display of sorts. In the second example, wooden columns are used as support for metal arched frame ways making openings into a larger space.
These were a couple of my picks for interesting column treatments. Columns are an integral part of building construction and they occur in almost every Indian building. However, instead of treating them solely as a structural feature, we can integrate them in the design of the entire space. One can use simple measures like painting, cladding or more feature based techniques like slanting columns or floating columns etc. Depending on the function, planning, interior design and budget of the space, there are so many innovative ways one can treat columns to elevate the whole interior design. Hope you found the inspiration with these amazing ideas!