"That's so me!!!", we exclaim every time we see some Bollywood movie, as we relate to the central characters and their life. How many of us have seen ourselves as the strong and independent Veronica in Cocktail, or the apprehensive yet adventurous Rani in Queen? Strong female characters in Bollywood are finally proving their metal, and what's more, they are doing so while looking like a million bucks! Not only do we aspire to be like them in nature and behaviour, but also adopt their style statements. So let's take inspiration from their sartorial choices and recreate 3 of the best bollywood looks, perfect for Summer!
1. Alia Bhatt from Dear Zindagi…
Kaira, a young cinematographer, discovers the little joys in life which pull her out of Insomnia and stress. Her style is very summer inspired, simple, effortless and comfortable. Minimal accessories, flat sandals, sling bag, messy hair and the no makeup makeup look define her look.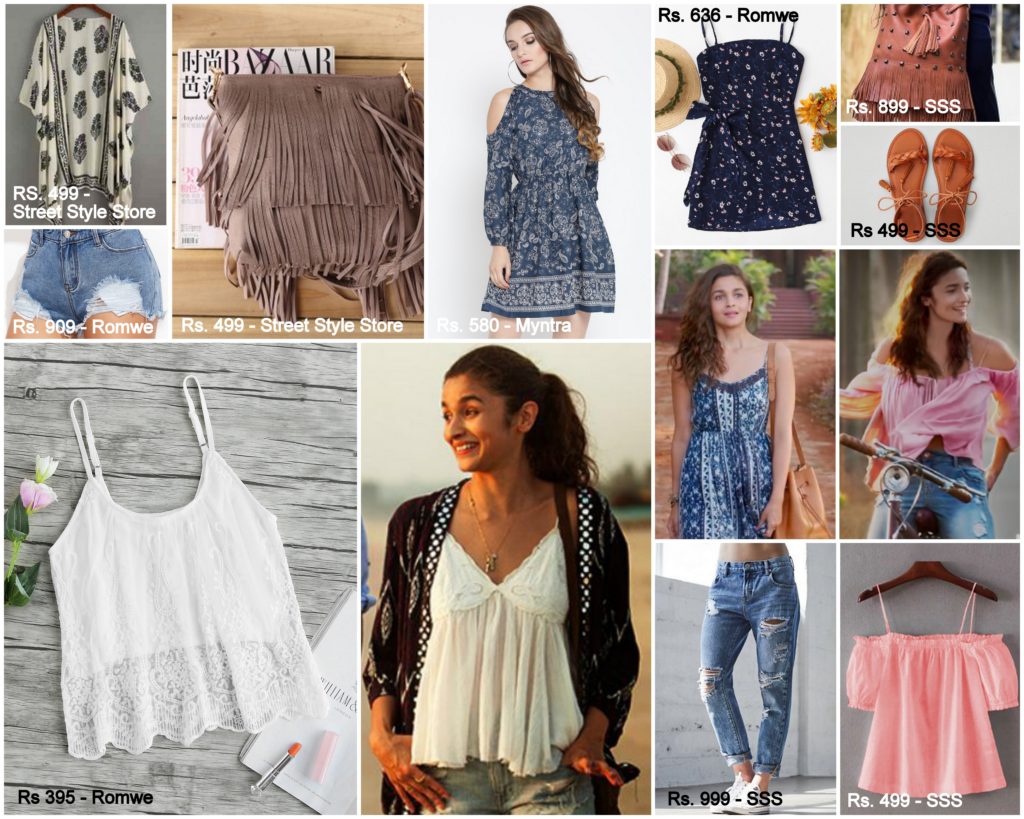 Its not necessary to repeat the same exact outfits which Alia wore, the trick is to identify the pattern and wear similar styles. Here are a few options.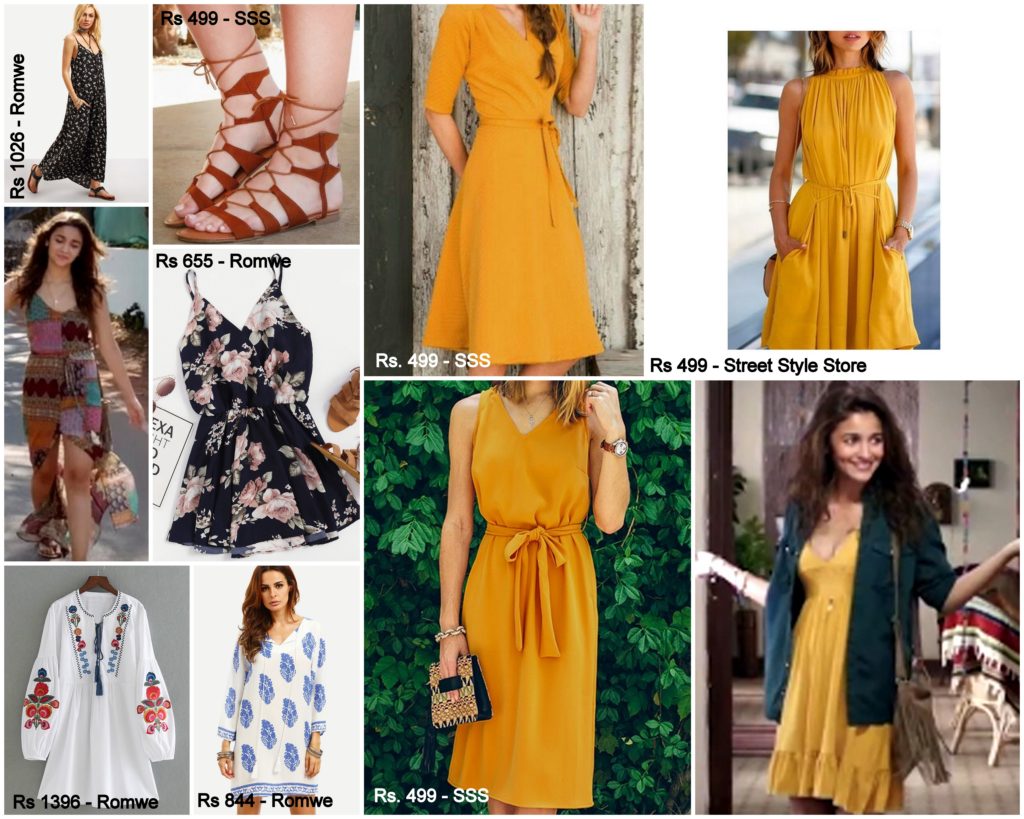 2. Deepika from Cocktail!
Is there anyone cooler than Veronica from Cocktail? Her character is lively, fun, and has literally no beeps to give to the world! The icing on the cake is her bold and bright style which we just got to have this Summer! Here are some easy ways (read cheap) you can adopt her wardrobe!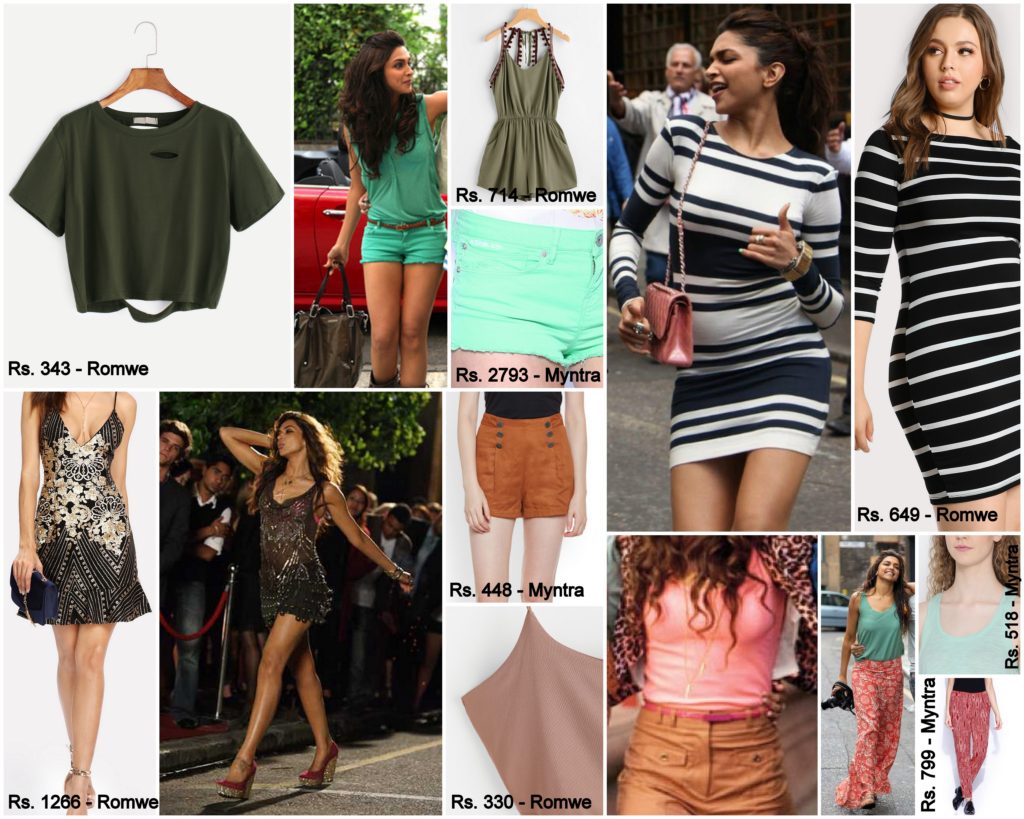 Blow dried curly hair and simple beach waves, heavy kohl rimmed eyes and minimal lips is the key to achieve Deepika's makeup look in Cocktail.

3. Katrina Kaif Best Looks!
Sorry, I couldn't decide which movie Katrina looks best in! And, can you blame me? She looks fabulous in every look she dons, and her style is chic, urban, simple and timeless. So here are some easy breezy outfit ideas everyone can rock this summer!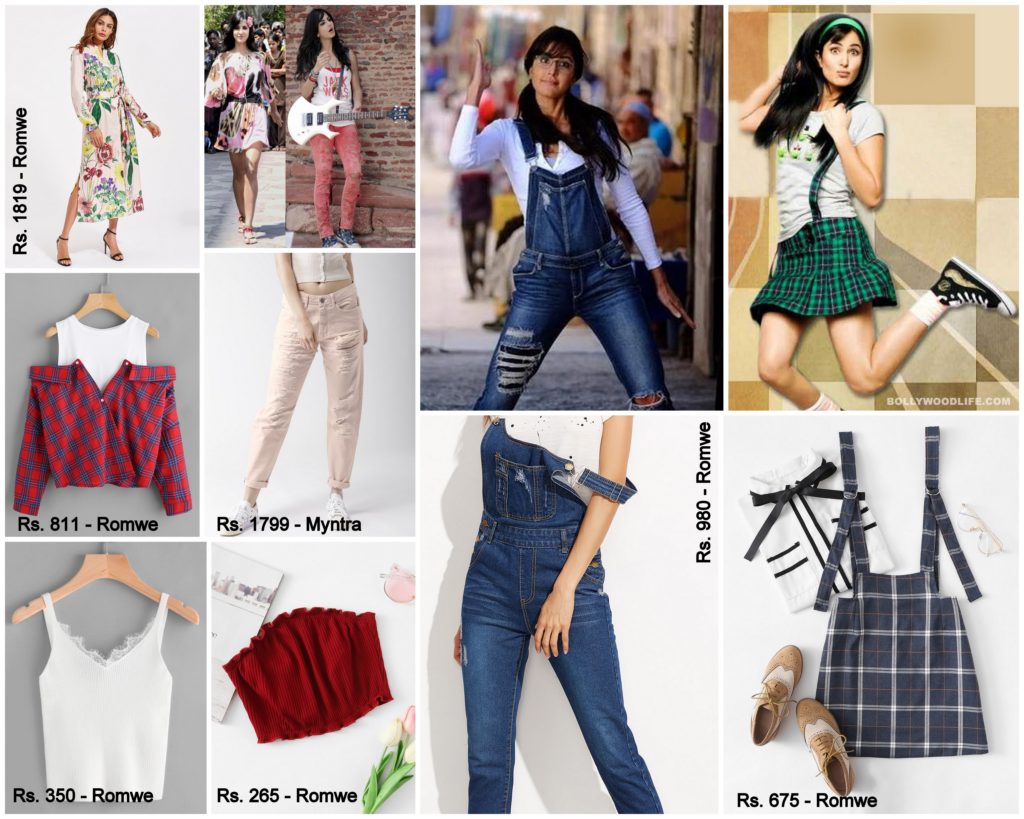 Katrina's goofy yet fun wardrobe is perfect for college, for travelling, picnics and just a day out with friends. Sport flats, bellies or sneakers, with nude or peachy lips to achieve her look.
Celebrity styles are not that difficult to recreate, given that you invest in some basic items and accessories. Explore street markets and buy items you can wear more than once in different ways like white tshirts or tank tops, ripped denim jeans and jacket, nude pumps, little black dress, white/checked shirt, shorts etc. All the styles shown above can be purchased on www.romwe.com, www.myntra.com, www.streetstylestore.com. You can check out their other collections as well for great offers and decent quality stuff! Go bonkers and start dressing like your favourite celebrity! Yes, it's that simple!