Designers have always been instrumental in pushing the boundaries in technological innovations. For many years, we have seen the design industry evolve, and never before has it been at a faster pace. Each of these innovations have been key in transforming the design world and given interior designers, architects and fashion designers new opportunities to further grow in this lucrative field. One such technological advancement has been the Virtual Reality and Augmented Reality instruments, which allow designers to allure customers and out compete rivals. It wouldn't be an understatement to say that the future of interior design, is brighter than ever before.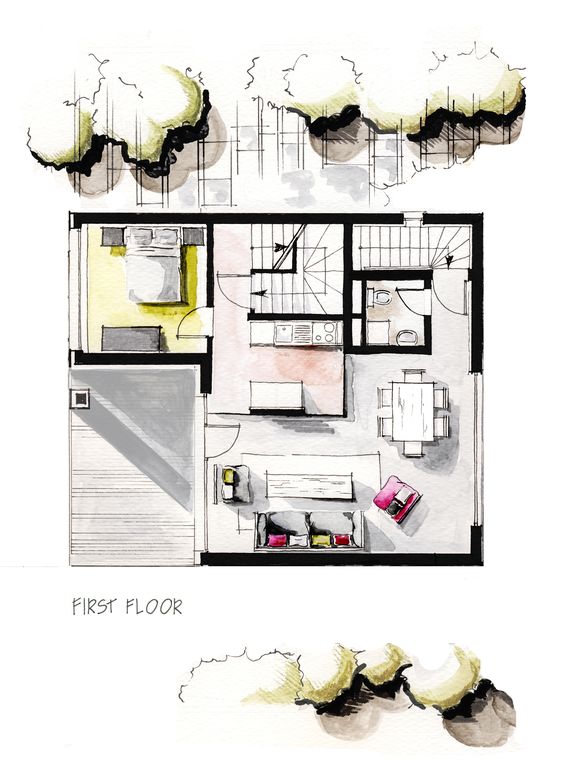 Helping customers understand the future outcome of a space, has been the topic of discussion for designers for many years. Interior designers in olden times used to rely on only 2D drawings and handmade models to convey their ideas to clients. Handmade sketches and drawings were later replaced by CAD technologies as man took to the screens. Subsequently, the development of new soft wares and methods of expressing design came up, and it was possible to portray in 3D photo realistic renders, what the designer conceptualizes for a space. This was a huge leap as it helped clients to visualize what exactly the space would look like and gave them an insight as to what they were investing in. With the help of 3D printers, it is now possible to generate models much more easily and accurately than it was with handmade models. It is also less time consuming. These methods of communicating ideas to clients have since then helped them get a better grip on what to expect.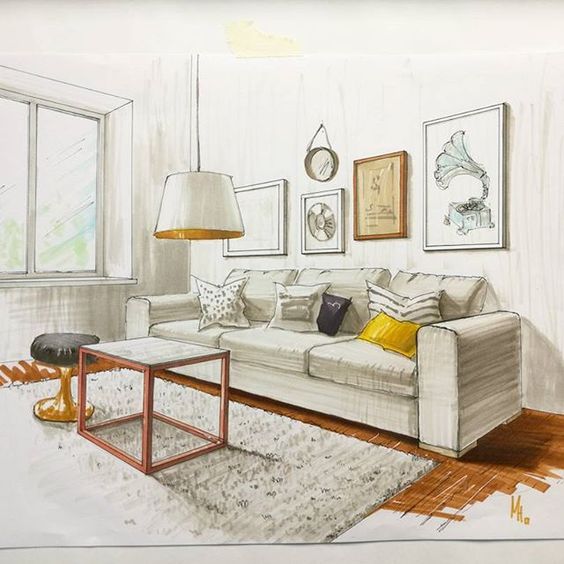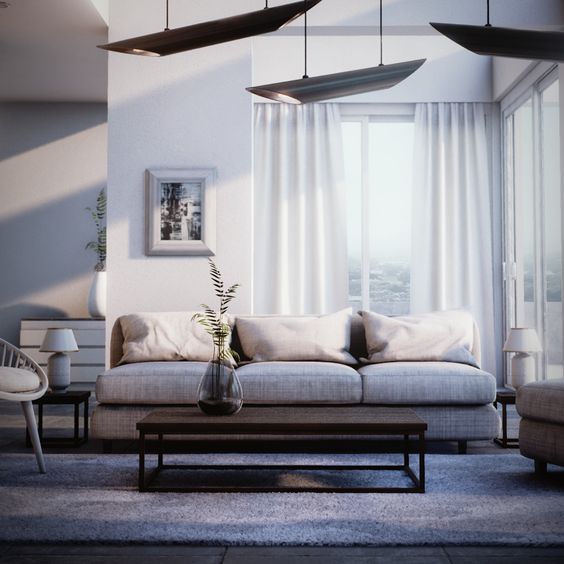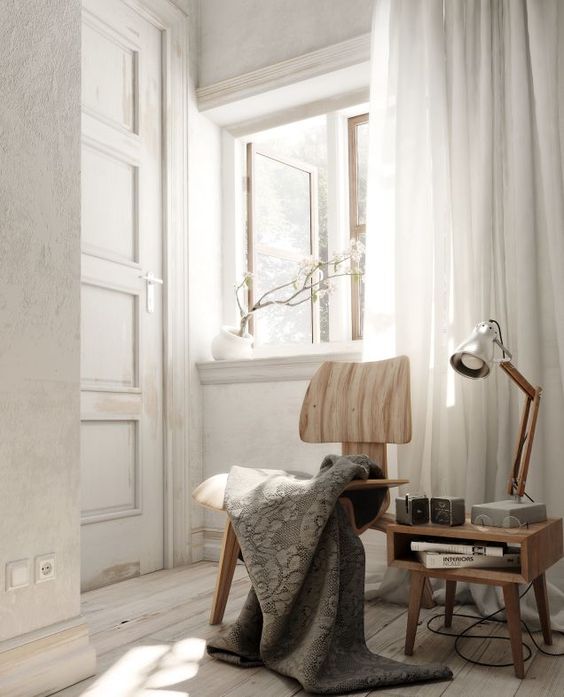 However, in wake of recent technological innovations, one can expect even better ways to approach and explain a design. The field of Virtual Reality, allows a user to completely immerse in a visual sense of a different environment. With the VR devices like Oculus Rift, HTC Vive, Samsung Gear or the Google Cardboard, a person is transported to a different visual context in 360 degrees. The Virtual Reality technology so far has made waves in the gaming world, where more and more video games are trying to create a (virtual) realistic world for the gamer rather than just a console.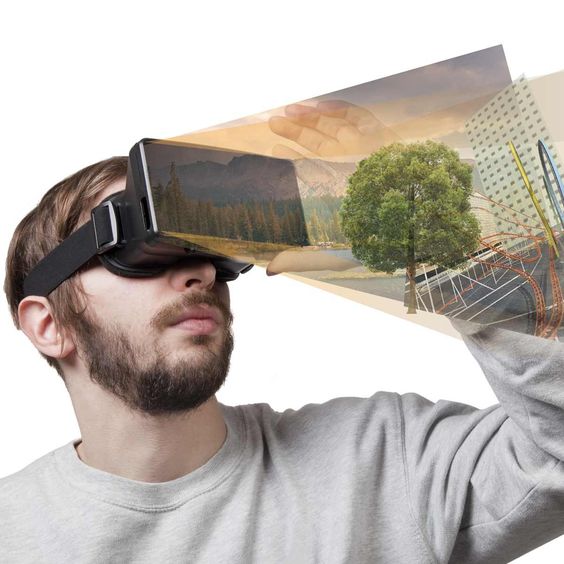 The design world isn't far behind either! With virtual reality and softwares like Sketchup, V-Ray and 3DsMax, it is now possible to generate virtual walkthrough in one's future house, with a 360 degrees overall view of how the space would look and feel like. This technology has rightfully created a sensation in the design world, as it gives customers the closest experience to what their future homes and spaces would be. This makes the designers' job really easy as instead of drawing, explaining or imagining the space, a person can now literally walk through various ideas, explore different angles and experience the space. They can also gauge the size and dimensions of furniture, ceilings etc. which was till now not possible to imagine via renders.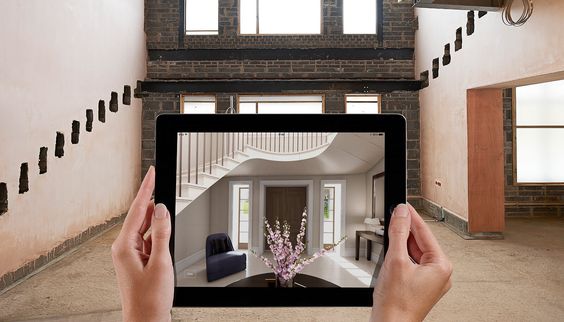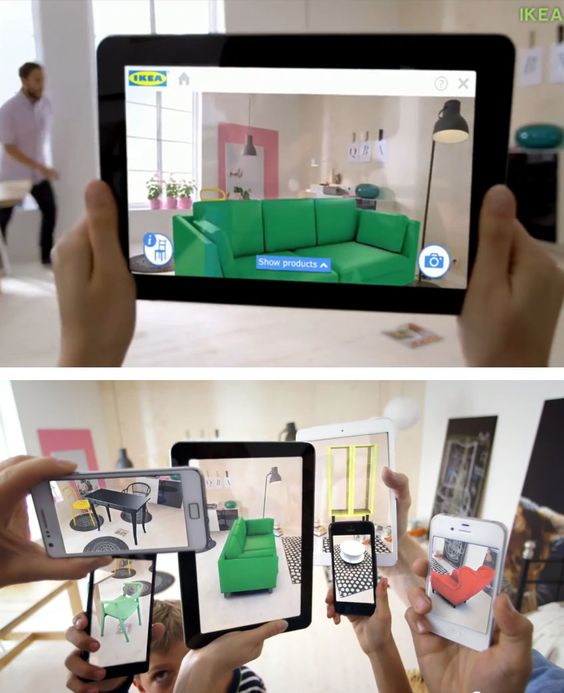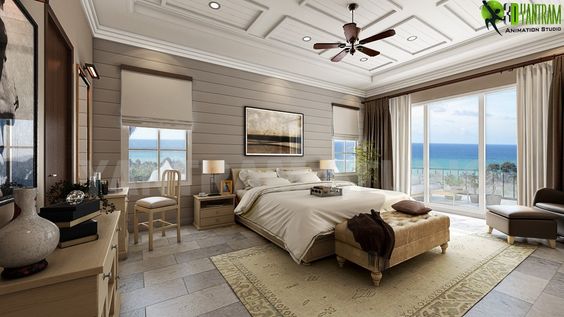 The virtual reality technology has also revolutionized the furniture and home decor sector. For companies such as IKEA, where customers can walk through different permutations and combinations of bedrooms, living spaces to compare styles, furniture and themes, the virtual reality technology offers a new future for interior design. Virtual showrooms, with realistic graphics may soon replace the huge showrooms. Another technology, merging the physical world and the virtual world is augmented reality. With a mobile device in each person's hand, this technology gives people the opportunity to simply overlay the physical world with virtual elements. The ability to virtually place furniture in their house to understand how they would fit in in terms of size, existing surroundings and context is a next level step in the world of design. By aiming your phone at the location, the piece of furniture — with real-to-life dimensions and scaling — virtually appears on screen as if it were part of the room. IKEA has already launched printed catalogs with augmented reality apps through which they can visualize the pieces in their own homes before making a decision.
Virtual Reality has thus paved the way for The Future of Interior Design. Interior architecture projects or big home renovations which require substantial forethought before investment, is now simplified by these advancements and will lead to easier decision making for home owners and clients. Augmented reality, will empower people to make quicker and wiser decisions before investing in expensive furniture by answering questions related to size, color and feel of a space. Thousands of different options, which were only possible to browse through printed catalogs and then crosschecked with a measuring tape, all of that might get obsolete fast, with the onset of a new future in Interior Design! Stay Tuned!