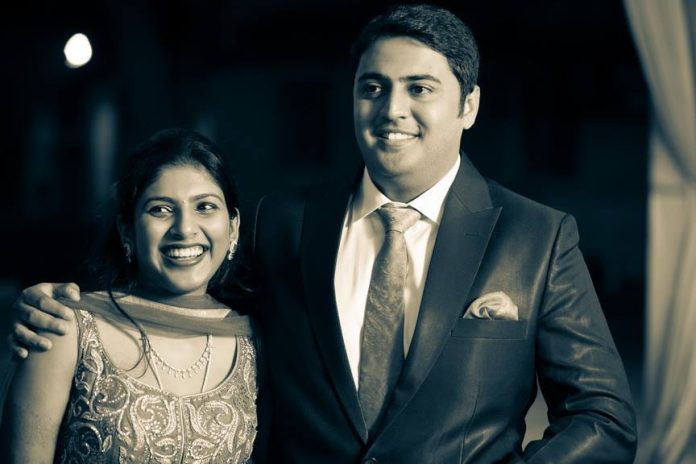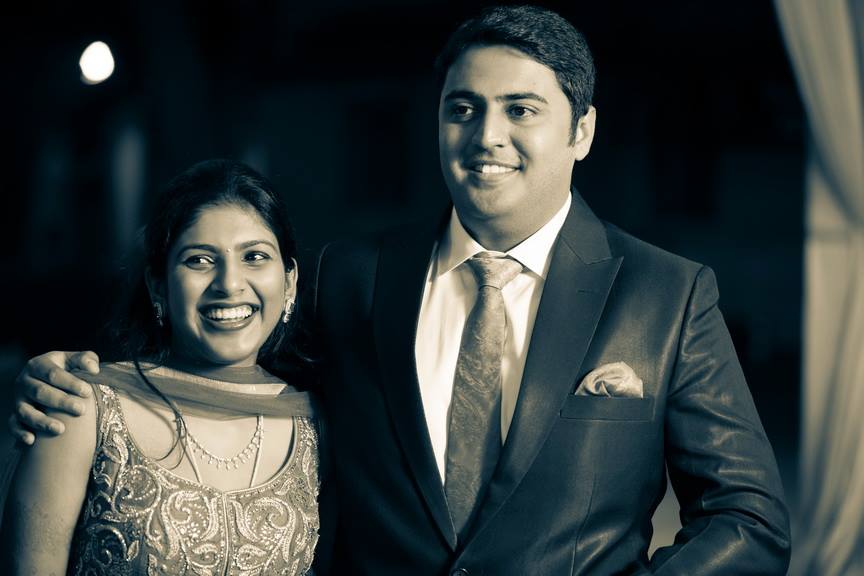 There's something absolutely magical about 'Desi' (Indian) products; the kalamkari and ikhat prints, beautiful handmade silver jewellery that are sold in small shops across many streets in the interior parts of the country, weaved garments that are emblematic of a colourful India. However, it is not easy to find these products, as commercial shops selling mass-produced goods never venture into procuring such goods. That's the problem Desically Ethnic, started by the husband-wife duo, Akshaya M Rajee and Jai Subramaniam tries to solve. Desically Ethnic is an online shop that both sells and celebrates Indian crafts and ensures that the commercial benefits trickle down to the weavers who helped them with the products. In an interview with Cindrebay, Akshaya speaks about couple's long and somewhat arduous journey from being Engineers to MBAs to entrepreneurs, and their love for everything Desi.
Before getting into Desically Ethnic, tell us a little bit about yourselves (your husband and business partner, and you)
I co-founded Desically Ethnic with my husband Jai Subramaniam. We are both Engineers and MBAs, but our upbringing was very different. I was born and brought up in Kerala and my parents belong to a business family. I completed my schooling and Bachelor's degree in Kerala itself but Jai, on the other hand, comes from a Defence background. His father is a retired Air Force officer and they have lived in various parts of the country throughout their lives. Therefore, his schooling was done all over India. He completed his Bachelor's in Pune and we were both classmates during our MBA in Amrita School of Business, Coimbatore.
Travelling and exploring new destinations is always at the top of our list. I love to sketch and paint and Jai is crazy about music and football.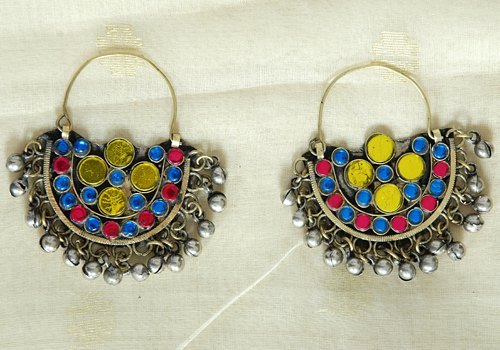 Were handicrafts of interest to you as kids, or did it develop later in life?
I love Art and Crafts! I remember in school I had won many accolades for the same. My mother is a well-known Mural and Tanjore artist in Kerala and I seem to have inherited her artistic tendencies. I have also learnt different kinds of Painting like Mural, Tanjore, Madhubani art, among others.
Jai has travelled a lot which has given him a lot of exposure to the various ethnicities in different parts of the country.
How would you describe Desically ethnic?
'Desi' is a colloquial Hindi term which means 'Indian'. What we do are ethnic designs inspired by everything that is Desi. So 'Desically Ethnic'!
Desically Ethnic celebrates Indian Crafts. You will find the choicest pick of Sarees, Readymade Clothing, Dupattas and Jewellery on our website desicallyethnic.com. Currently, we are an online brand only. We conduct exhibitions occasionally in various cities to meet with our customers face to face, but our primary sales channel is our website. We are well known for our Sarees and Readymade clothing – especially in Kalamkari and Ikat. We also pride ourselves on the fact that we always maintain a wide assortment of exclusive designs and limited quantities. We do not mass produce any product.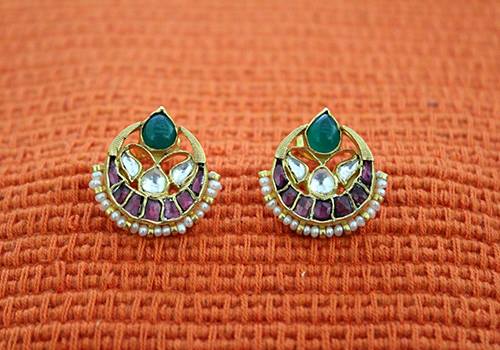 What prompted you to start something like Desically Ethnic?
Jai and I were working in MNCs before starting Desically Ethnic. A creative instinct was always there in both of us, but neither of us was able to satisfy it in our mundane corporate jobs. So we decided to go ahead with something that would put us up to test. Even during our MBA, we had always discussed on starting up with some product based business and so we took some time to figure out which direction we would like to head in and just took the leap.
How do you go about procuring goods for Desically?
All our products are either directly sourced from the manufacturer or they are semi- designed/fully designed by us. For example, our Silver Jewellery is curated by us, but our readymade kurtas, jackets, and others are fully designed and manufactured by us. We also give designs to weavers so that we have some exclusive pieces manufactured by them.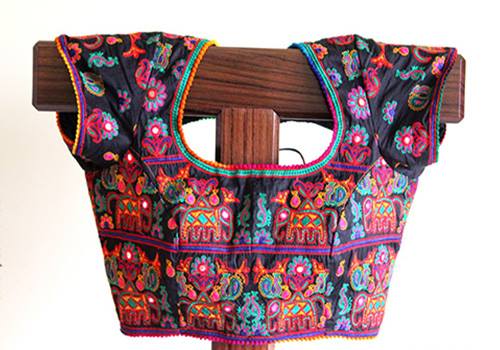 You have mentioned on your website that you connect with weavers, and give them a platform to display their goods. How do you go about connecting with the weavers?
We partner with a lot of weavers and conduct monthly fests on our website. We have had Chettinad Handloom fest, Block printed Fest, Kutchwork Fest to name a few, last year. This year we are planning to conduct more of these focused online exhibitions where people from all over the world can purchase these beautiful looms/crafts. These pop-ups also help in awareness about these crafts. We encourage handmade products over machine made which also helps keep their livelihood intact.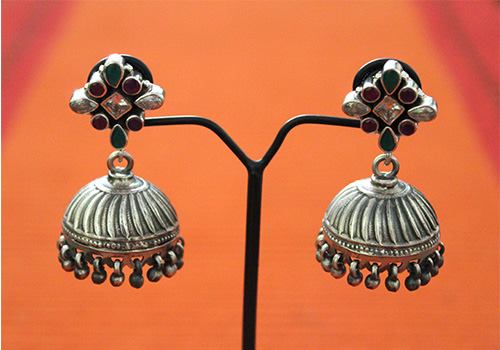 How do the weavers get benefited by this? How do the commercial benefits trickle down to them?
We buy all our products upfront from the weavers. A lot of companies buy on credit but we don't as it is very difficult for them to sustain in the current market scenario in anticipation of payments. With the world moving online we are also helping their products reach across the world.
What are the various items sold by Descially ethnic?
Our major focus is on Clothing. We have Sarees, Dupattas, Readymade Clothing, Jackets, Skirts etc. We also sell Accessories and Home Décor. We are the shopping destination to buy Kalamkari products. We do both Pen Kalamkari and Printed Kalamkari. We have also recently launched an upcycled line of accessories and utilities as our contribution towards a greener and cleaner environment. A lot of high-quality spare material gets left behind in our production unit and now we will be using it to create beautiful, useful upcycled products. Within two days of its launch we have almost sold out and so we will be continuing with this endeavour.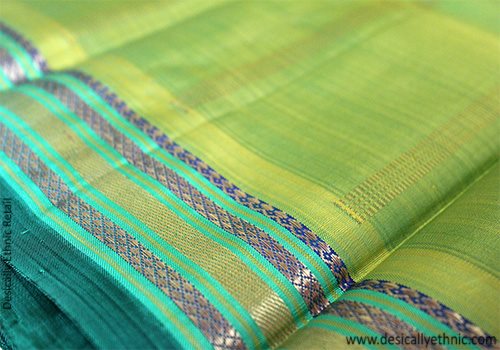 What kind of survey or research did you initiate before zeroing in on selling these products?
We employ the trial and error method almost every time. We started out with being more of an accessory brand. Then we realised that our clothing clicked with a lot of people. So we shifted to focus on to our clothing. We also take our customers' feedback seriously. If we receive multiple complaints about any one kind of product we discontinue the production / sourcing of it. We also keep on adding new kinds of products to our website frequently and so we need to take chances sometimes.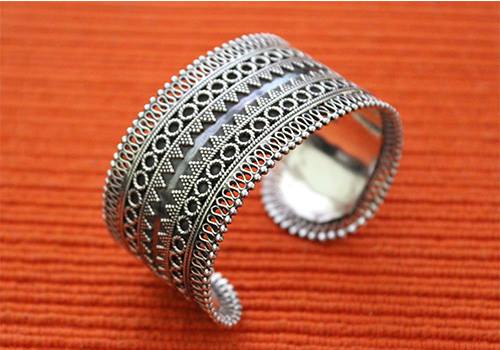 Who is the main designer between the two of you; who chooses the products that should be displayed?
I take care of sourcing, designing and merchandising. But the final product needs approval from both of us. This is purely in terms of product quality and not design. Even if one of us feels that the product is not up to the mark, then it doesn't go on the website.
Do you tell the weavers to make custom made products? Or buy whatever they have prepared?
Most of our products are semi-designed or fully designed by us. For Block prints and Kalamkari, most of the time we even give them the plain material to work on as we are very particular about quality. Some weavers have beautiful products as such and if it is what we are looking for at that point of time, we buy them without customisation.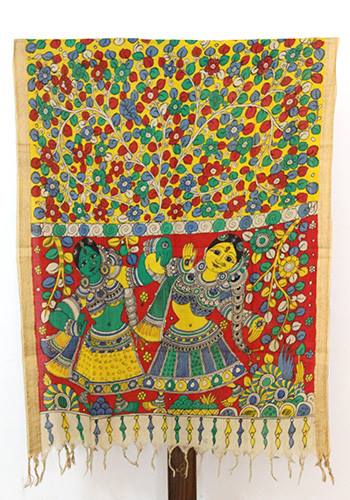 How are differences of opinions related to fashion sorted out between the two of you?
Jai trusts my call regarding the fashion angle of our products. Since this falls into my area of expertise, it is mostly a one-sided battle.
Is it easy to run a business with your spouse?
We had a few hiccups initially since both of us were new to this line of work. It took us some time to understand how to divide responsibilities and not get in each other's way. But with time we have pretty much settled in. Jai takes care of Marketing, Operations and the Technical side of things. I concentrate on Sourcing, Designing and Merchandizing.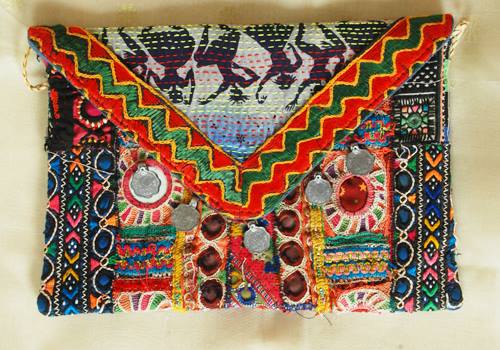 Why did you choose to focus on so many categories instead of one? Which category is the most difficult to choose from and why?We aim to be a one-stop destination to shop for Indian Clothing and Accessories. We also believe in slow fashion. None of our products is mass produced and so we focus on variety. That is why we sell out very fast and rarely replicate. We would like to give our customers something unique and exclusive. Basically we are a designer brand without a designer price tag.
Our most difficult category has been Readymade clothing. We do so many trials before launching any one type of product. It takes a lot of time and effort for us.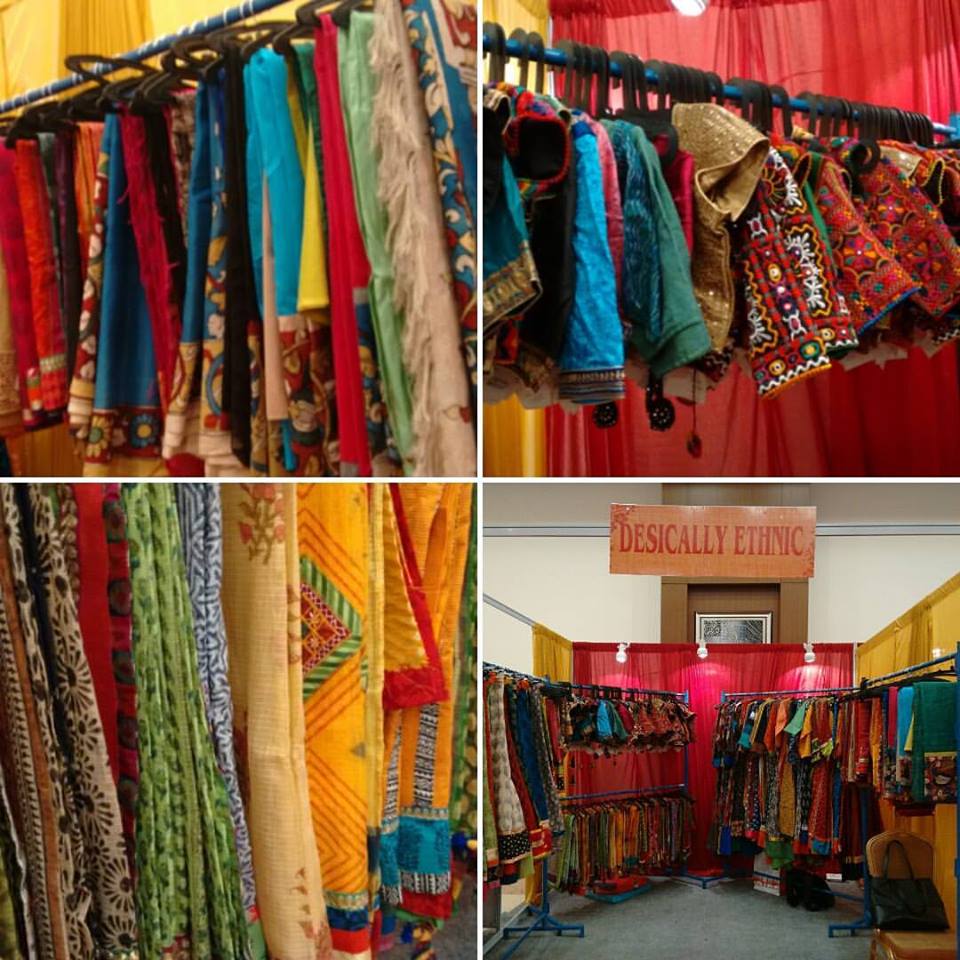 Before embarking upon this journey, did you take a course or learn more about the various handicrafts, and ethnic clothes available in India, to do your homework?
Everything I have learnt till now (including my engineering ) has helped me in some way or the other in running Desically Ethnic. But I do wish I had done a textile designing course at some point. I thought I knew a lot about textiles before we started Desically Ethnic. But when you interact with artisans you realise you are a long way off. Thankfully we have worked with a lot of talented weavers and artists who have been kind enough to impart their knowledge. It is a continuous learning process and actually being in the industry is the best way to learn.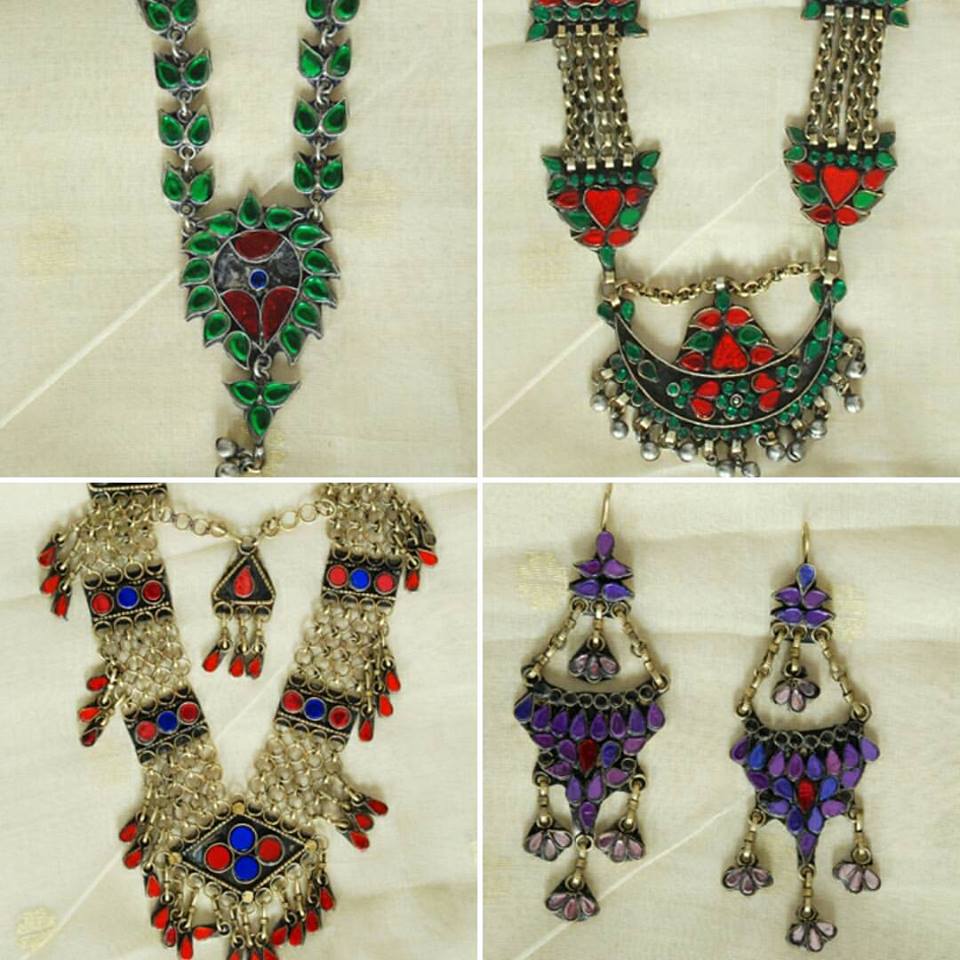 And finally, what are your future plans regarding Desically Ethnic?
On March 26, 2017 we will celebrate our second anniversary. In the near future, we are looking to start a brick and mortar store for Desically Ethnic mostly for our high-end designs. We are also looking forward to increasing our portfolio of crafts and weaves and making them available worldwide.
Pic Source: Desically Ethnic