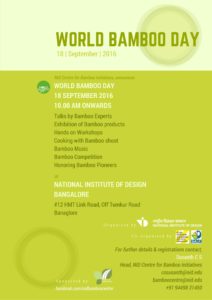 The largest member of the grass family, Bamboo, is slowly but steadily finding itself in the middle of debates around sustainability that has gripped the design world. The Bamboo has been all pervasive in various parts of Asia since time immemorial, quietly finding its way into Asian homes, fabrics and even food. With the sustainability debate increasingly dictating design narratives, the Bamboo now finds itself as an attractive alternative to wood for various building options. It is eco-friendly, multi-faceted and extremely attractive. These very elements of the Bamboo will be celebrated by the National Institute of Design, Bengaluru on Sunday, September 18 as part of their World Bamboo Day. Susanth C S, Senior Faculty and Head, NID Centre for Bamboo Initiatives tells Cindrebay what to look out for in this edition of the festival.
Explaining about the festival, Susanth says, "The World Bamboo Day, aimed at increasing awareness about Bamboo globally, is celebrated across the world on September 18. The World Bamboo Organization aspires to protect natural resources and the environment, to ensure sustainable utilization of Bamboo, to promote new cultivation of Bamboo for new industries in regions around the world, as well as promote traditional uses for the development of local community economy."
This programme is organized by NID with the support of National Green Highway Mission and Yes Bank Institute and co-organised by ENSAD (a design institute from Paris) and South Asia Bamboo Foundation (SABF).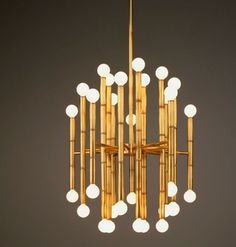 The first World Bamboo Day was held in NID in September 2012. This will be the second edition and will take place at NID R&D campus, Bengaluru.
So what can one expect from the festival?
"The festival is open for everyone. Those interested in knowing more about Bamboo can get an overview of this wonderful material through the various exhibitions, talks, demonstrations, short workshops and interactions that will be held," Susanth adds
On this occasion, the NID Centre for Bamboo Initiatives will also showcase their new and innovative products to the public. "The participants will get to work with Bamboo, getting hands-on experience by making small products. We will also have demonstrations on utilizing Bamboo shoot for making pickle, and other dishes," says Susanth. A cultural event has also been planned for the evening with musical performances using Bamboo instruments.
More than 200 participants from various sectors are expected to attend this event including students, designers, architects, interior designers, artisans, and entrepreneurs. "There is no registration fee for this event. NID Centre for Bamboo initiatives is taking this opportunity to promote Bamboo as an eco-friendly material for various uses," Susanth adds.
The main theme of the programme is 'Go Green with Bamboo' Zero Co2. "One of our guests is Michel Abadie, the president of World Bamboo Organisation. We will also have Prof. Pradyumna Vyas, Director, NID, Dr. Ajoy Bhattacharya – IFS (Rtd.), M. D. of National Green Highway Mission, Kamesh Salam, Director South Asia Bamboo Foundation, B.B. Singh – IFS, Director of M.P. State Bamboo Mission, Dr. N. Barathi, Director of Growmore Biotec, among others attending the event," he adds.
Demand for Bamboo grows: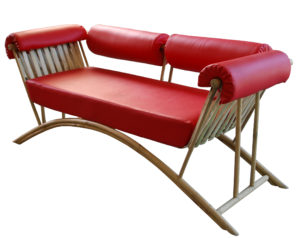 Susanth adds that the Bamboo sector has been growing at a good pace and the demand for Bamboo products are on the rise both nationally and internationally. "In the last 15 years, Bamboo utilization has shown a significant growth in India. Our neighbouring countries like China have shown a big growth in the utilization of Bamboo with high industrialized production methods," he points out.
Susanth asserts that designers should think about incorporating Bamboo into their designs. Articulating its benefits, he says "Bamboo is one of the fastest growing plants on earth. It is also a renewable natural resource. If a tree is cut, it dies. But, a Bamboo doesn't. Every year, many new shoots grow around a bamboo clump and it remains alive for many years until it flowers. Flowering happens once in 30 to 50 years. It is also one of the best materials to increase the oxygen content in the atmosphere. Many big corporates in the country are planting Bamboo in their campuses to improve the air in their complex."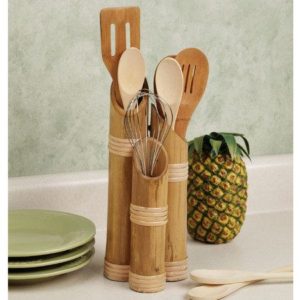 Susanth's affirmation of the benefits of Bamboo is strongly shared by NID which has a separate Centre for Bamboo Initiatives. "The centre focuses on the development of Bamboo sectors in India. The activities of this centre are mainly creating new bamboo products and applications, training of artisans, student, and designers. NID also included formal bamboo input in our MDes and BDes programmes throughout all campuses," he says.
NID also promotes the use of bamboo through various seminars, exhibitions, and workshops at national and international level.
For more details and registration, contact Susanth at cssusanth@nid.edu or 9449831450.