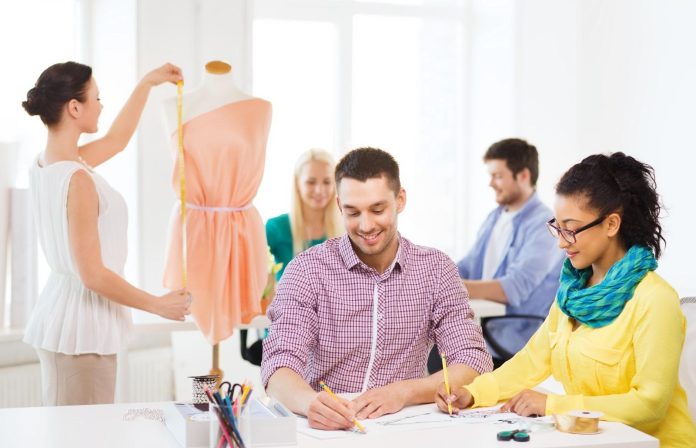 Are you a fashion designer? Or do you want to be a great fashion designer? Then there are some important facts that you should know. Many people fail in their field because of a lack of awareness about what they can and cannot do. There are a lot of things to look for when choosing a fashion design career. If we want to be successful in our field, we must first have a clear understanding of what our roles and responsibilities are, and this article will help you.
Fashion design is one of the best professions in the world. An individual who works in the fashion industry as a fashion designer introduces unique clothes and accessories for models to wear. Fashion designers will have a range of duties depending on where they work, but they are typically responsible for creating and visualizing ideas for new clothing items, researching trends in the market, and overseeing the production of items.
Today, many students choose fashion design as their career option, but very few pursue it as a profession. The main reason for this is a lack of knowledge of how to keep up in this field, as well as not knowing properly the roles and responsibilities of a fashion designer. A clear understanding of it, confidence, talent, and creativity make fashion designers successful. Let us examine what the roles of a fashion designer are.
Roles of a fashion designer
A fashion designer is responsible for creating designs for clothing, footwear, and accessories. The main roles of a fashion designer include:
Conceptualizing designs: The fashion designer must come up with innovative ideas and create designs that reflect current trends and meet the needs of their target audience.
Researching trends: Fashion designers must stay up-to-date with the latest trends and consumer preferences by attending fashion shows, conducting market research, and studying the latest fashion publications.
Sketching designs: Once they have an idea, fashion designers create sketches or computer-aided designs (CAD) to visualize their concepts.
Selecting fabrics and materials: Fashion designers must choose the appropriate fabrics, trims, and other materials to create their designs.
Creating patterns: Fashion designers create patterns based on their sketches, which serve as the blueprint for creating the final product.
Overseeing production: The fashion designer is responsible for overseeing the production process to ensure that the final product matches the original design.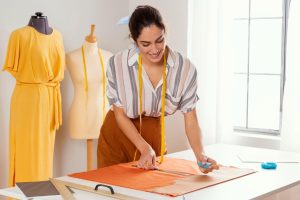 Marketing and promotion: Fashion designers must market and promote their designs through fashion shows, advertising campaigns, and other promotional activities to attract customers and generate sales.
Collaborating with other professionals: Fashion designers often work closely with other professionals in the fashion industry, such as models, photographers, stylists, and buyers, to ensure that their designs are showcased to their best advantage.
The responsibilities of a fashion designer are not limited until a certain point. As the job description that we see in a job posting indicates, it is highly expanded. It may be a time-consuming process to read that, but all of those things are highly important to know. Overseeing the research and development of new styles for an organization, Managing the design process from conception through final styling Conducting market research to identify new trends and fabrics, and seeking design inspiration. They are in charge of traveling to various parts of the world for various fashion events and evaluating marketing data to determine new trends in fashion.
Ultimately, you will work with a team of designers and marketers to create exciting clothing products based on seasonal trends.
How to Become a Successful Fashion Designer
Becoming a successful fashion designer requires a combination of creativity, talent, hard work, and determination. Here are some steps you can take to help you achieve your goal:
Develop your skills and knowledge: Attend fashion design school or take courses in fashion design, sewing, pattern-making, and textiles. Learn about fashion history, trends, and the industry.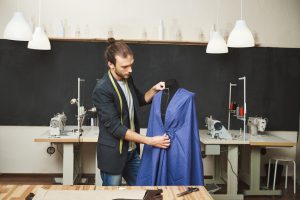 Build a strong portfolio: Create a portfolio of your best work that showcases your creativity, skills, and design aesthetic. Your portfolio should include sketches, illustrations, and photos of your designs.
Gain experience: Seek internships or apprenticeships with established fashion designers or fashion houses. This will give you valuable experience and help you make industry connections.
Network: Attend fashion events, shows, and conferences to meet other designers, fashion industry professionals, and potential clients. Join professional organizations and online communities to stay connected and informed.
Start small: Begin by creating a small collection of designs and showing them to friends, family, and potential clients. Participate in local fashion shows and events to gain exposure.
Develop your brand: Create a brand identity that reflects your unique style and vision. Develop a logo, website, and social media presence that showcases your designs and brand.
Keep learning and evolving: Stay up-to-date with fashion trends and techniques. Continue to refine your skills and develop your design aesthetic.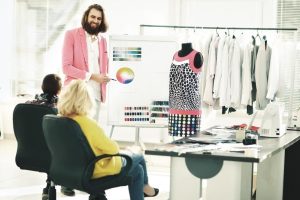 Be persistent and determined: Building a successful fashion design career takes time, hard work, and perseverance. Stay focused on your goals and keep pushing forward, even in the face of challenges and setbacks.
Remember, becoming a successful fashion designer is not an overnight process. It requires dedication, creativity, hard work, and a willingness to learn and grow. With persistence and determination, you can achieve your goals and make your mark in the fashion industry.
The best education is a very essential factor, along with the goal of being successful. There are very few institutes in India today that provide an excellent education in the field of design. Only if we find the best in them and come forward we can achieve the success we want. Cindrebay School of Design is a design school that prepares students for the industry. Every student who arrives at Cindrebay follows an educational approach that enables them to create their signature. Great teachers understand the needs of their students and work accordingly.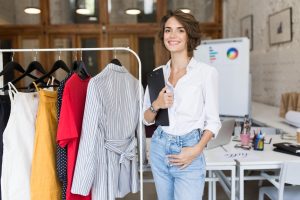 Various programmes are available today in fashion design itself. Courses like Associate's, Bachelor's, and Master's are all nutritious for the growth of students in this field. Diploma and degree are the major courses offered by Cindrebay for the students. Through an industry-based curriculum, students get a complete understanding of the sector. Similarly, fashion shows, industry visits, workshops, and internship programmes motivate the children very well and give them the energy they need.
Join Cindrebay to make your dreams come true. You will be the successful entrepreneur of tomorrow!