Postmodern structures have often been burdened with numerous skewed expectations. Stylish, trendy, international appeal, different, are just some of the many objectives that these structures are forced to fulfill. The pressure to look distinct has compelled architects to opt for more international themes for buildings, rejecting the indigenous for good. Thus, postmodern architectures have not only started looking similar across territories but have also denied users the connection they could have felt with their buildings had it been closer to home in design.
In spite of being beset with many issues pertaining to culture disconnect, and aping structures created in different societal contexts, among others; pertinent questions raise its heads with regards to postmodern structures. Do these structures take cues, at least in part, from the age old lessons and principles of vernacular architecture?
What is vernacular architecture? Why this type of architecture is important and what role does it play as the symbol of the culture within which it exists? Dr. P P AnilKumar's highly enlightening talk on "Vernacular architecture and a sense of aesthetics, an alternative route to sustainable design; a broad inquiry" tries to find answers to these questions.
(The story on the talk is divided into two parts. The following is part 1)
Connecting with the structure:
Before understanding the principles governing vernacular architecture, it becomes imperative to define the latter. "Vernacular architecture, in simple terms, is that which belongs to the context that is being spoken about. It is both suitable to that place, and has evolved in that place over a period of time," says Dr. Anilkumar. Vernacular architecture, he adds, responds to the needs of the society, its culture, its systems in place, and has aesthetics built and applied to it in a very innate way, effortlessly.
Demonstrating this point, he adds that sometimes one connects better with certain structures as compared to others in day-to-day life. "It is not an accident. One can inadvertently, without it being recorded in consciousness, appreciate a place by feeling a sense of belonging to the latter. There are certain principles that are explicitly or implicitly applied to design that makes one feel so," he says.
And, Dr. Anilkumar, through his talk tries to unravel and comprehend those very principles.
Standing out v/s being incongruent:
Does a structure have to be incongruent to its surroundings to make a statement? Or, can vernacular architecture still stand out by adhering to the principles of being one within the cultural context?
Sticking to the latter, and drawing from examples of international architectures, legends, and upcoming metropolis, he makes an impassioned appeal for the embracing of vernacular architecture.
Giving an example of the legendary Iraqi-born architect Zaha Hadid and her work, he asks students to make a choice.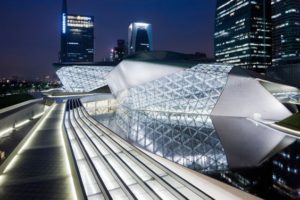 "I have visited a couple of her projects in different countries. The first project I visited was Guangzhou Opera House in China. I was excited to see the structure. However, soon after I visited rural China and on my return, I started viewing the Opera House in a new light. It suddenly felt like it was fabricated and sculpted somewhere else, and brought and parked near the Pearl River," he says.
Citing Hadid's trajectory of growth, Dr. AnilKumar adds, "She left her hometown Iraq a long time ago. And, artwork that evoked her interest in architecture, initially, were very simple in composition. They belonged to artists in Europe and consisted of simple linework, and colour combinations." However, she went on to perceive complex forms which reflected in much of her later works. It was due to this line of complex thought that Royal Institute of British Architects (RIBA) bestowed upon her citations that hitherto no architect has received. "We should respect that talent of being able to conceive and execute complex ideas of parametric architecture," adds Dr. Anilkumar. But then the question arises whether the structure belong to the context within which it finds itself?
Certain cities can embrace any structure, making it their own. For example, he adds, any structure can be at home in Fifth Avenue, Manhattan in New York or in Shaikh Zayed Road in Dubai. They are the experimental streets of the world. But the same cannot be replicated in the streets of Calicut! It will stand out almost like an alien. "Thus, this begs the question do you want your buildings to belong to the place or stand like an alien?", he asks.
Connecting with the cultural context: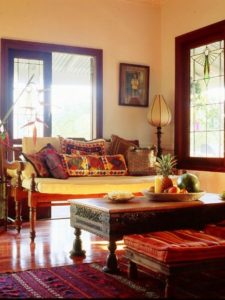 Vernacular architecture goes beyond being just a structure; it is, more often than not, a symbol of the cultural context within which it was built. It should also, as Dr. Anil points out, speak to the people of the history and evolution of the land and its culture.
Citing examples from various geographies across the world, Dr. Anil says, "Bibliotheca Alexandrina is a noted project in the city of Alexandria, Egypt. It was recreated in 2002 to commemorate the first major ancient public library that was built during the reign of Ptolemy (BC 3rd century.) as part of Making Alexandria the cultural capital of the Hellenistic world. The project was funded by a Government in Europe. In Alexandria, it will stand out because that city has a character, yet justified as historically there is a context for the project. "
However, he adds, it might not stand out in the far Eastern countries like Singapore or UAE. Their rapidly growing infrastructure gives the impression of a sudden born culture, though that is not true. They too have a great history, he adds.
"Other nations, especially European countries, don't have to worry about this visible lack of history. Their history is right there, in their built environment," he says
And, therein lies the strength of vernacular architecture; it becomes the flag bearer of the history of a place for a long time to come.
The evolution of vernacular architecture: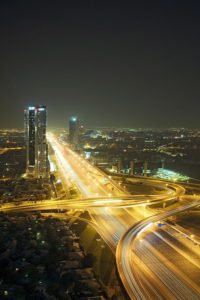 Dr. Anilkumar also touched upon the greatness of vernacular culture and how it evolved as a response to the needs of people.
"For example, if one was to visit the Chettinad region to understand vernacular architecture one will not find any structure or feature that doesn't have a justification from the need perspective," he adds.
Talking about how intrinsically vernacular architecture is connected to contextual culture; Dr. Anilkumar cites some indigenous examples. "Chennai is a metropolis with a population of 80 lakhs. But, it has the mind of a very conservative person. On the contrary, cities like Mumbai and Delhi have different characteristics. Bengaluru, on the other hand, has to deal with both the expectations of being the Indian Silicon Valley and also take into account the aspirations of the more culturally conscious Kannadiga population," he adds. If one observes closely, these conflicting cultural aspirations manifests in some of its character and conduct as an urban metropolis.
Thus, there are a lot of things that a city needs to be an embodiment of and buildings are no different, and the best of vernacular structures will always respect that culture context and connect.
Vernacular architecture is also an example of community participation at large. Everyone comes together to realize the fulfillment of that structure, adds Dr. Anilkumar. That aspect of unity is missing today, he says.
"Today each mansion is built by a person and he is challenging the world through his structure. You can't build a similar one, he says. It is a rebellion against the society," says Dr. Anilkumar.
Vernacular architecture is not a rebellion but is whole with the society and holistic in outlook. It uses traditionally available technology and doesn't import anything out of context. "Even today, if you feel connected with a project, you can trace back to its evolution and find that there is a strong connect between the architect and the context," he adds.
To be Continued.
Dr. Anilkumar is the Associate Professor at the Department of Architecture, National Institute of Technology – Calicut. Read more.
The talk was conducted at the Living Edge Seminar organised by Cindrebay Nurture. The Seminar, organised in collaboration with Malayala Manorama, brought together academicians, well-known architects, Design influencers, and students to network over Architecture and Design.
Pic Source: Pinterest