What if?
Two words, 6 letters which have haunted human minds since centuries. Scientists and innovators have dedicated their lives in the pursuit of What If? Moms and dads every day in all parts of the world succumb to this word. These 2 words in themselves carry limitless possibilities. What if, humans could fly? What if, we could talk to someone thousands of miles away? What if, we could materialize our thoughts? What if, we could imagine something and watch it take shape in front of our eyes? What if, we could print our designs? What if, we could print 3 dimensional objects?
"If you can think about it,
You can create it.
If you can dream it,
You can become it!"
3D Printing has made this age old saying come true. With vast implications, it has made a niche in almost all fields including Medicine, Architecture, Product Design, Furniture and interior design, Industrial Design and construction, Hospitality and E- Commerce, etc. A 3D printer can be effectively used to make bone structures automated body parts such as fingers or arms, casts, tools etc. as well as engineering tools such as model cars which may be automated to become remote controlled or battery operated cars, thesis projects etc. It can also be used to create artifacts or decor objects such as action figures, bobble heads, frames, mobile covers and stands, fashion items like footwear, clips, hair bands, etc.
Curious to know what 3D Printing is and how does it work? So were we, and thus "The Void", an initiative by Cindrebay School of fashion and Interior Design, Nagpur came up with an idea to host a workshop to spread awareness among designers and students about the features and implementations of this technology. Let's take a look.
"Stereo-lithography" a term coined by Mr. Chuck Hull, in 1986, the pioneer of 3D printing technology, is a method and apparatus for making solid objects by printing thin layers of a thermoplastic material. This process entails building of an object by primarily slicing the computer generated model into thousands of layers, and then building it one layer at a time, starting with the bottom most layer in actuality.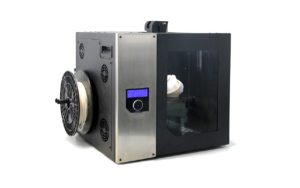 There are many methods and techniques of 3D printing. Stereo-lithography is one of them. Other techniques are poly jet method, digital light processing, laser melting or sintering, fused deposition modeling to name a few.
Fused Filament fabrication is a technique which uses a continuous filament, either plastic, wood fill, silk finish, flex, ABS etc. (any thermoplastic material) to print. This filament is fed from a large coil into a heated extruder wherein it melts and gets deposited in layers onto a bed. This extruder moves in X – Y direction whereas the bed or elevator moves in Z direction enabling the printer to print in 3 dimensions.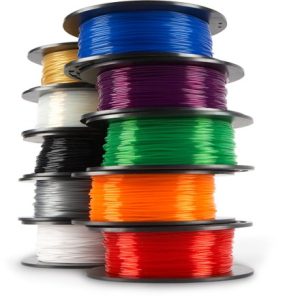 This modern engine can be used to produce the simplest to the most complicated things, right from everyday articles to toys, small machine parts and models, casings and molds for repetitive pieces, the machine's own parts etc. Flexible objects such as footwear or phone covers, rigid articles like furniture or jewelry, anything that can be visualized and translated as a CAD model can be successfully printed.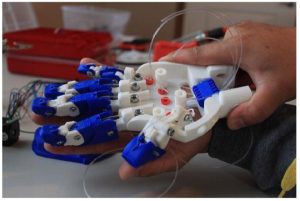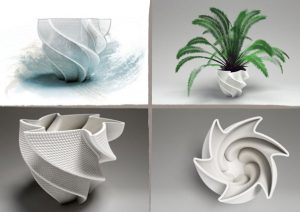 Owing to various features such as direct drive printing, filament sensor, accurate outputs, this technology can have a lot of applications and uses in the field of architecture and interior design. It allows you to quickly create a tangible study model and thus to eliminate any incorrect features and add or subtract what you find missing in terms of strength, structure, elements or accessories which you wouldn't be able to perceive in 2D. Thus it helps you to design better, develop your idea and visualize your creation in minute detail. It may also come in handy to explain your vision to a client to whom a physical object is stronger communication than a 2D design.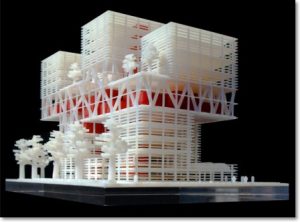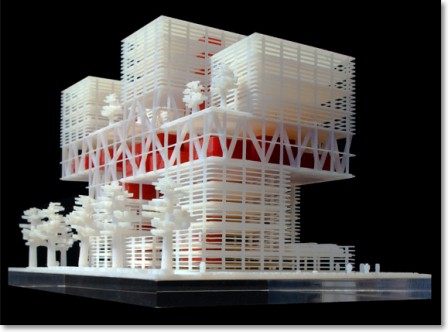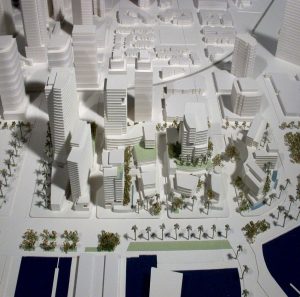 One could argue that we have been making models manually since forever and this isn't news to us. I agree. But haven't we switched to CAD for faster and more effective outputs and to eliminate human errors? So is the case with a 3D printer. Making models by hand is time consuming, lacks accuracy and detail and cannot be undertaken in large scale projects which need to be completed in shorter deadlines. Under such circumstances a 3D printer can be a real life saver.
So, can anyone use a 3D printer? What are the softwares one would need to know? What are the pointers to keep in mind to achieve the best results? Read on: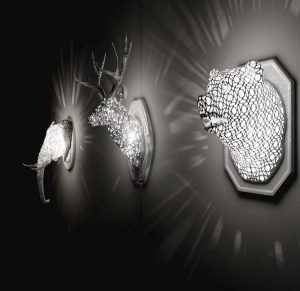 The ability to think and come up with original ideas.
To ensure high quality prints it is essential to build a model with closed surfaces and printable thicknesses.
Complex facades, interiors, cars, trees, people anything can be printed as long as your model is in .stl or .obg format.
One may convert a .skp format file to a suitable format online open it with "Fracktory", a software compatible with most 3D printers. It is easy to work with and helps one to estimate the time required for each print.
To print some cool collectables you can visit a range of websites and download 3D printables / models for free. Some of these websites are Thingiverse, GrabCad, Sketchfab, CGTrader, MyMiniFactory, Yeggi, Pinshape etc.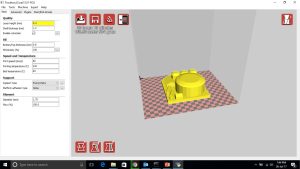 It is possible to print in 20 different materials and 100 possible color combinations. The maximum file size the printer can take is 100 MB. The price of a medium sized machine which can print an object of size 25cm X 25cm is upto Rs. 1,50,000 – Rs. 2,00,000/-. If you aren't willing to buy the machine just yet, don't fret! There are online services and outlets where a print of that size will cost upto Rs. 5000/- depending upon its size, time required to print and the finish you want it in. Moreover, we have a local manufacturing unit for these printers in Nagpur (Maharashtra, India) itself called "TESLABS".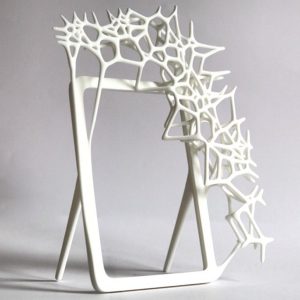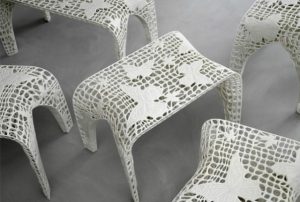 "The proper artistic response to digital technology is to embrace it as a new window on everything that's eternally human, and to use it with passion, wisdom, fearlessness and joy." -Ralph Lombreglia
So let your imagination run wild and get printing!