Many Indian homes suffer from a unique malady; unkempt balconies. We tend to use them as storehouses, or a place to dry our clothes. The idea of a balcony being a fun, functional place to unwind was, till recently, an alien concept. However, that callous attitude towards balconies is changing. People are getting creative with their balconies/verandahs and are willing to experiment. After all, having a beautiful outdoor space not only livens up your homes but also helps as an instant anti-depressant. Follow our pointers; your balcony will forever be grateful!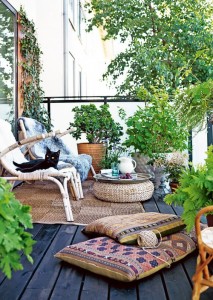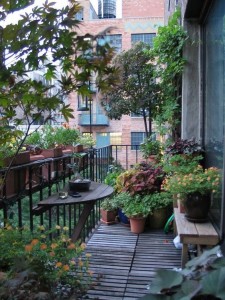 1) XS balconies: In many an Indian city, space has become a luxury. And, having a flat or a house with a balcony even more so. If you have a small balcony, don't fret. A little creativity and the willingness to experiment will convert your small balcony into a conversation starter.
The best way to glam up the small spaces is to decorate it with some plants. Opt for Evergreen plants. These plants are not only known for their beauty but also their longevity, giving you lesser reasons to worry about changing them. Some popular evergreen choices include the good old eucalyptus tree and thyme.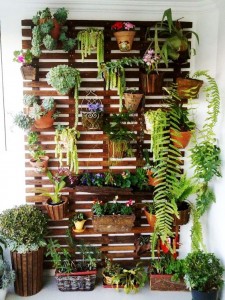 Another way to do up your small space is to include creepers. They also give you that old world charm feel.
However, remember not to go overboard with colours. Choose a maximum of four or so colours and stick to them. Too many colours will give it a crowded, chaotic feel, making the space feel even smaller. You can also opt for roses, to give that soft romantic feel!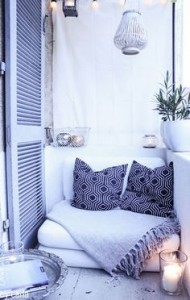 2) White it up: Majestic, unique, mysterious these are some of the synonyms that would perfectly describe the colour white.
Not only does the sight of white instantly soothe you, but it also creates an illusion of a spacious room. Invest in everything white for your balcony. Get white cushions, and then place them on brown stools, the finished look is classy and understated. Similarly, get bigger cushions that could be placed on the floor.
To jazz things up, you could also invest in a light blue or brown carpet. Complete the look with some lights and white lilies!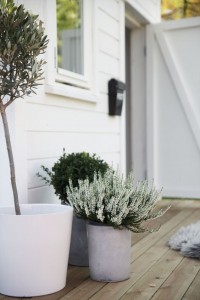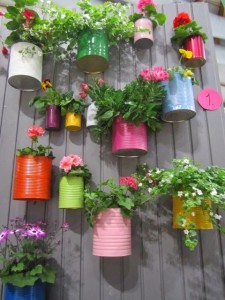 3) Colourfully yours: Alright, we get it, maybe white is not for you. Worry not, we have something for the colorful ones amongst you as well. Colours are a fantastic way to brighten up not only your surroundings but your mood too! It also makes your balcony, big or small, look fun and happy.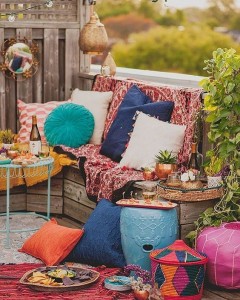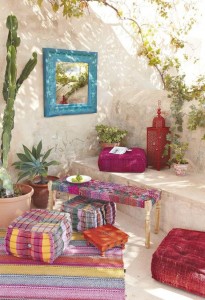 Get some coloured or printed cushions and throw them around. Printed cushions are easily available from Chumbak, Home Stop, Lifestyle, or even online. Paint one of the walls of the balcony in myriad colours (choose from green, yellow, red, orange).
Another tip that would instantly brighten your spot is to use tins and waste bottles. Colour them up, fill them with small plants, and hang them on your wall.
If you don't like too much colour, we have a solution for you as well. Keep the décor white, and add an orange or yellow cushion to break the monotony.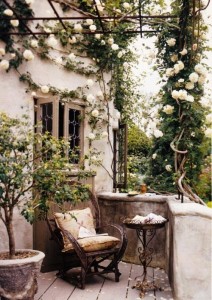 4) Circa Vintage: Grab your purse and head out for a treasure hunt. Get your hands on an old sofa, or a couple of chairs, or even an old table. The trick is to acquire one old piece of furniture and build the theme around it. These are readily available in second-hand stores. Every city has its share of old markets, which are treasure troves. Some other things you could consider picking up include tea kettles (the older kind), old transistors, or even a gramophone. Don't forget to use lace curtains or table covers. Nothing shouts vintage like lace.
And, finish off the look with a black and white framed picture of your favorite yesteryear actor, like Madhubala or Sophia Loren.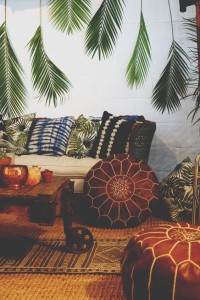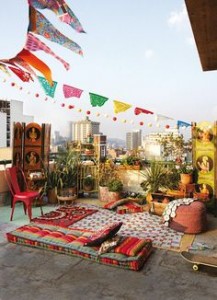 5) Going Bohemian: The Bohemian look is probably the easiest to try. Just let your inner gyspy free. Invest in colourful lanterns, one wooden table, and some colourful cushions.
You could also tie a colourful bedsheet as a tent creating an illusion of camping. Line your walls with kites, to give that vagabond effect.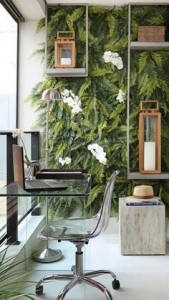 6) Office Office : Converting your balcony into a small office space is a sure shot way to get your creative juices running! A little carpentry wizardry is all that is required. Nail some planks onto one of the walls, where you can keep your stationery and another plank just above it for your files. Get a table with steel/iron legs to give that touch of professionalism. And, a stylish chair to go with it. Simple, effective, and so lovely!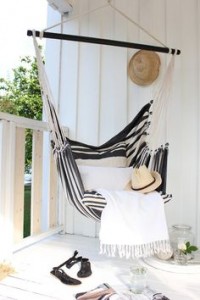 7) Let's Relax: For some, a balcony is a place to unwind after a long day's work. A hammock, some soft cushions, soft lights, a small table that can hold your drinks, and books, are perfect ingredients that can go into creating your relaxing corner.
Ensure that the colours you choose for your corner are soft and not bright, as the latter can give a crowded look.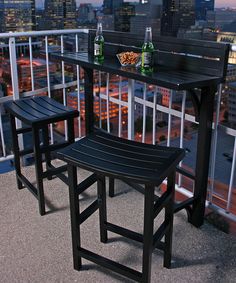 8) Hitting the Bar : Imagine having a drink with friends or just watching the world go by, alone with a glass of your favourite drink. Yes, we are talking about balcony bar. Extremely simple, this balcony will be the envy of your guests.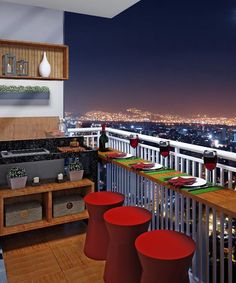 All you need is a couple of sturdy planks nailed to the railing, a mini fridge for your drinks, glasses, and some mood lighting!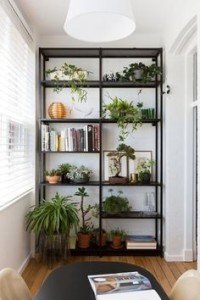 9) Library it up: A small table, a good bookcase nailed to the walls, a photo frame that says 'Silence'; that's all you need to create a small library in your balcony.
So what are you waiting for? Get to work, and create a beautiful balcony that will be the envy of your neighbours and guests.
Pic Source: Pinterest.