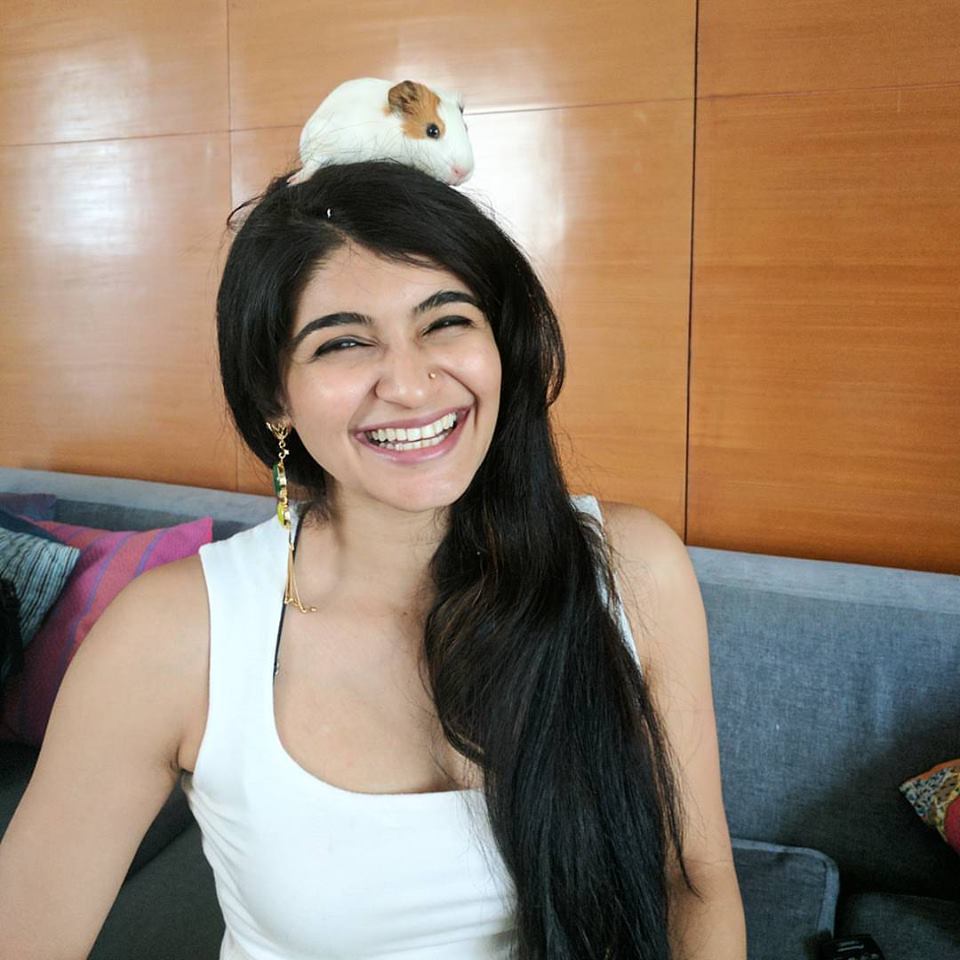 Alicia Souza and her work are evocative of a new and emerging India. Quirky, funny, independent, courageous, and fiercely creative, Alicia belongs to the growing tribe of youngsters that do not wait for someone to create a path that does not exist. Instead, they create their own road inspiring like-minded creative individuals to follow. Doodling, in India, is still a long way away from being considered a serious art form. However, young illustrators like Alicia are not only making their mark in the field of doodling but are also elevating the position of the art form in the design world. Today, the 30-year-old is one of the most recognised faces in the illustration industry and has an enviable fan base that absolutely adores her cute and lovable designs. Always on the lookout for her next source of inspiration, this petite and energetic cartoonist tells Cindrebay about her journey, from the initial days of struggle and doubt to the launch of her new online store aliciasouza.com
The creative child that survived:
Writer Ursula K. Le Guin had said, "The creative adult is the child who has survived." Alicia is that child. As a child, like kids are wont to do, Alicia took an instant liking to doodling. While others gave up doodling as they grew up, Alicia held on to that love with a fierce passion. "There was no particular moment that conjured in me a love for drawing. I loved it as much as any other kid, but I just never stopped! I don't think I loved it any more than others, but rather just retained that love," she says.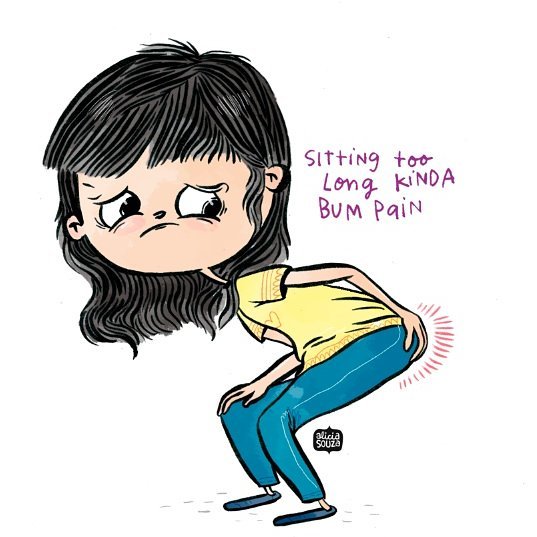 Creativity and curiosity were Alicia's constant friends. She was curious about everything and started creating unique things even as a child, including Alicia's dictionary that had new words, creating animals out of nut shells, etc.
As a toddler, Alicia was naturally drawn to cartoons rather than conventional art pieces. However, it was drawings that communicated something cute and heartfelt, like a conversation between people and their animals, among others, that caught her fancy. "I have always loved 'cartoon-y' drawings, which is the style I have gone on to adopt. I loved detailed scenes as well and remember a page in an encyclopaedia that I kept staring at. It had little drawings of people doing various activities on a beach, and I enjoyed seeing that," she explains.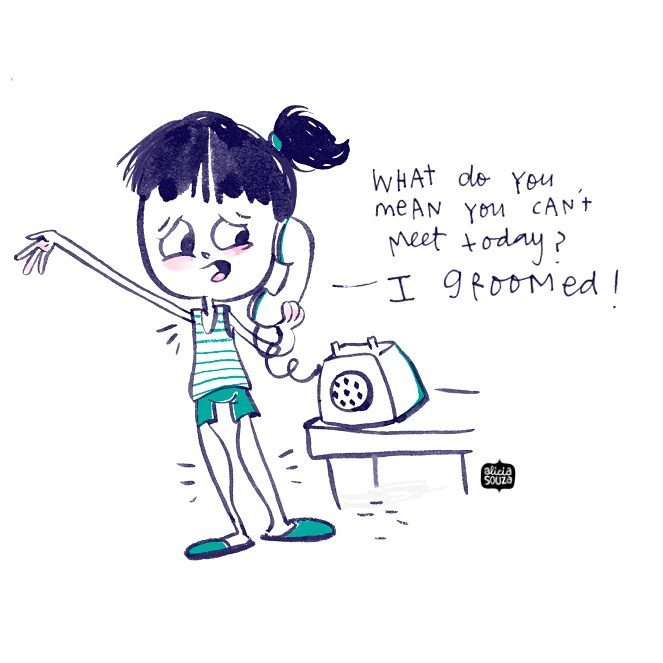 Moving into unchartered territory:
Alicia's teachers and mentors were sure that she would venture into the field of Arts, but the latter wasn't very keen. "I never really wanted to get into the Arts space and when I was told to consider it, I always thought I'd get into advertising. After graduating from University, I realised that I loved drawing too much to do anything else. Then I decided to take up work as an illustrator to test the waters," says Alicia who was born and raised in Abu Dhabi.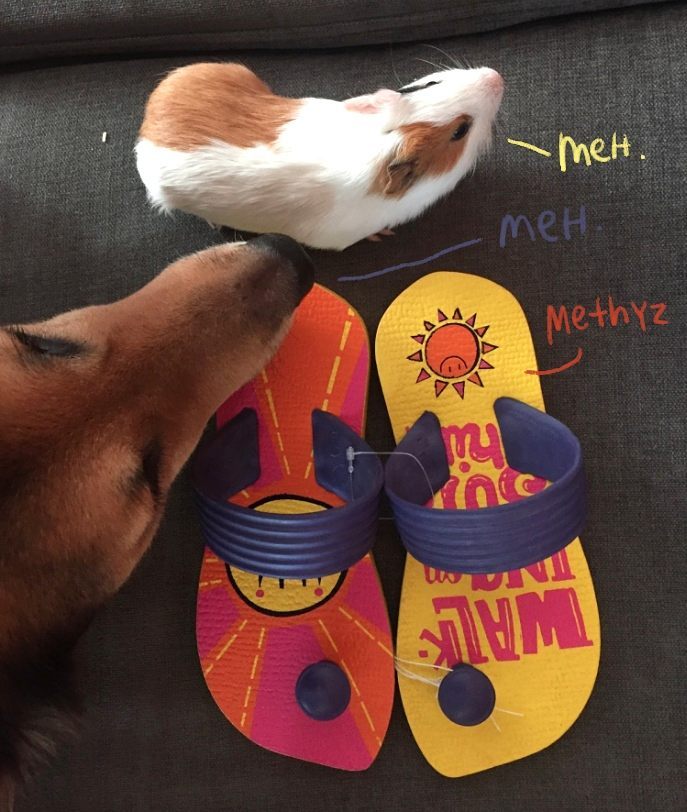 After completing her schooling, Alicia moved to Australia to do a course in Communications Design. After five years, she moved to Bengaluru to continue her work as an illustrator. Alicia worked for a famous brand for a year before deciding to start out on her own.
"I never really wanted to freelance," she points out. "But at that point in my life, it felt like the only option. So I decided to take the plunge," adds Alicia.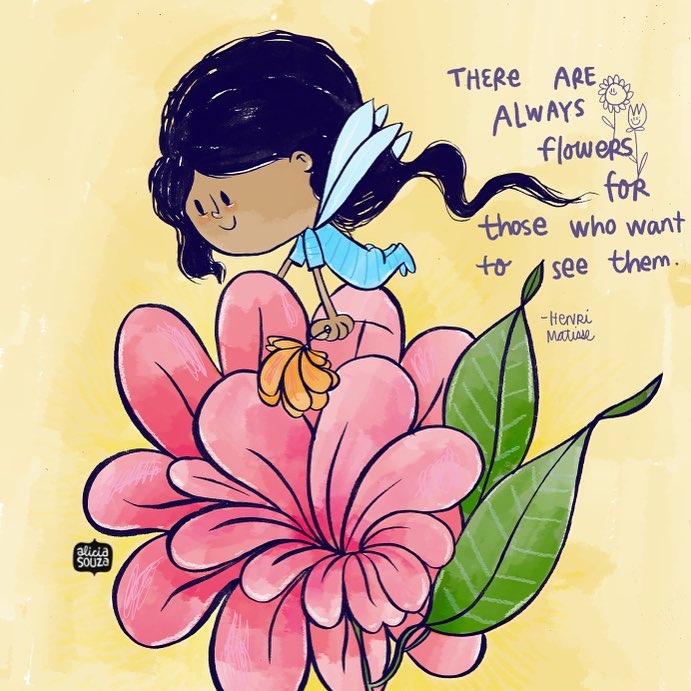 It wasn't an easy ride, but she didn't let the uncertainty of the outcome deter her; a move that paid rich dividends in due time. "Starting out was terribly hard because I barely knew people in Bengaluru, let alone in the design field. I did doubt my decision, but I think we live in such a great world where technology can bring people closer, and I decided to capitalise on that," says Alicia.
Initially, the fear of criticism made her extremely hesitant to share her work online. But slowly, she started putting her doodles out on the social media. Before long, her work found a steady stream of admirers. "Most of my clients found my work online, and they had the nicest things to say about my cartoons. That was quite uplifting and reassuring," she points out. When starting out she was almost broke and tried to stick to smaller things that could be easily manufactured.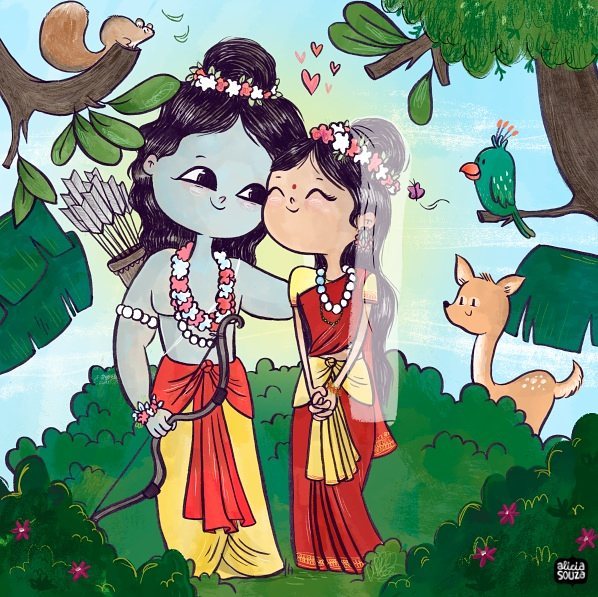 But slowly and steadily as her work started getting recognised and loved, Alicia found herself getting more calls. "After getting some offers, and realising that things are going smoothly, I recently started my online store," she adds.
In her store, Alicia is a one woman team; from the errands boy to the CEO. She single-handedly manages her ever-growing social media network, and also manages to chalk out logistics with her product suppliers, ensuring her clients do not suffer any inconvenience. Of course, she does get ample support from her pet dog and guinea pig.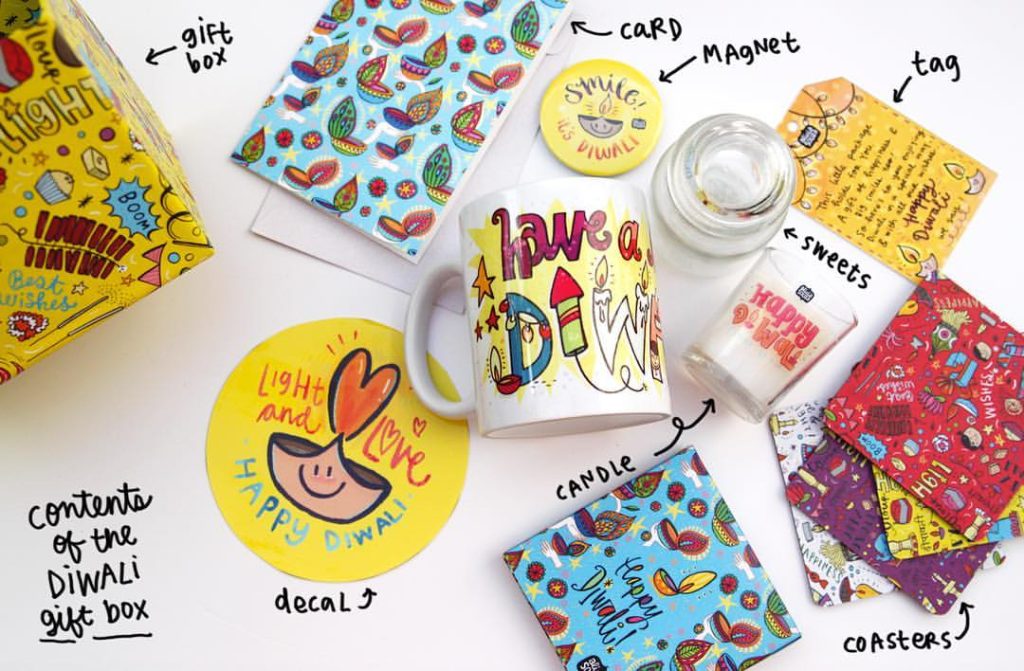 Her store comprises products that can make even the most cynical amongst us melt! The online store sells calendars, mugs, footwear, stamps, phone cover, and many more interesting products that are printed with her trademark cute cartoons. Products designed by her are also available on Amazon. And, with more than 60,000 followers on Facebook alone, she is one of the most followed designers in India.
Making the mundane cool: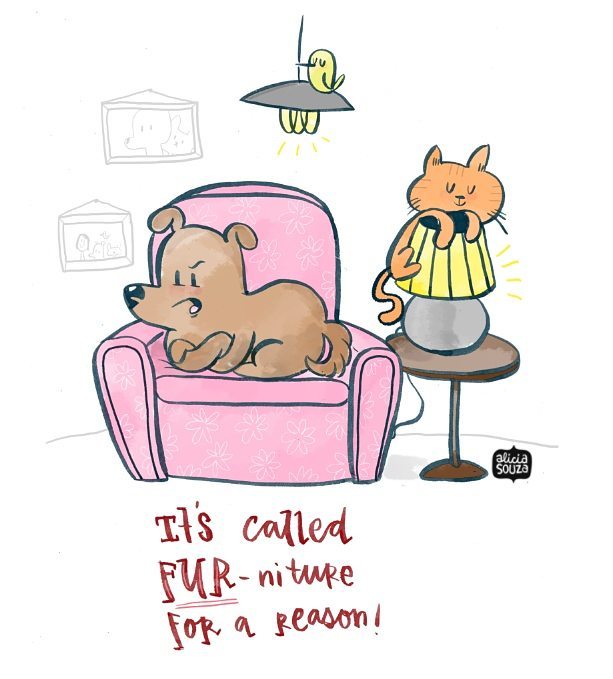 Nothing misses Alicia's alert mind. Mundane, ordinary, and everyday things become sources of inspiration. Before she can comprehend the images, her hands deftly start making the caricature version of them. "Things that I find funny or heartfelt are the ones that inspire my drawings. But I also make illustrations based on certain themes," she adds.
Alicia doesn't keep pondering over her designs. Once an illustration is done, she quickly moves on to the next one, making her one of the most prolific illustrators out there. Her ever growing clientele, today, comprises publishers, multi-national companies, startups, and individuals.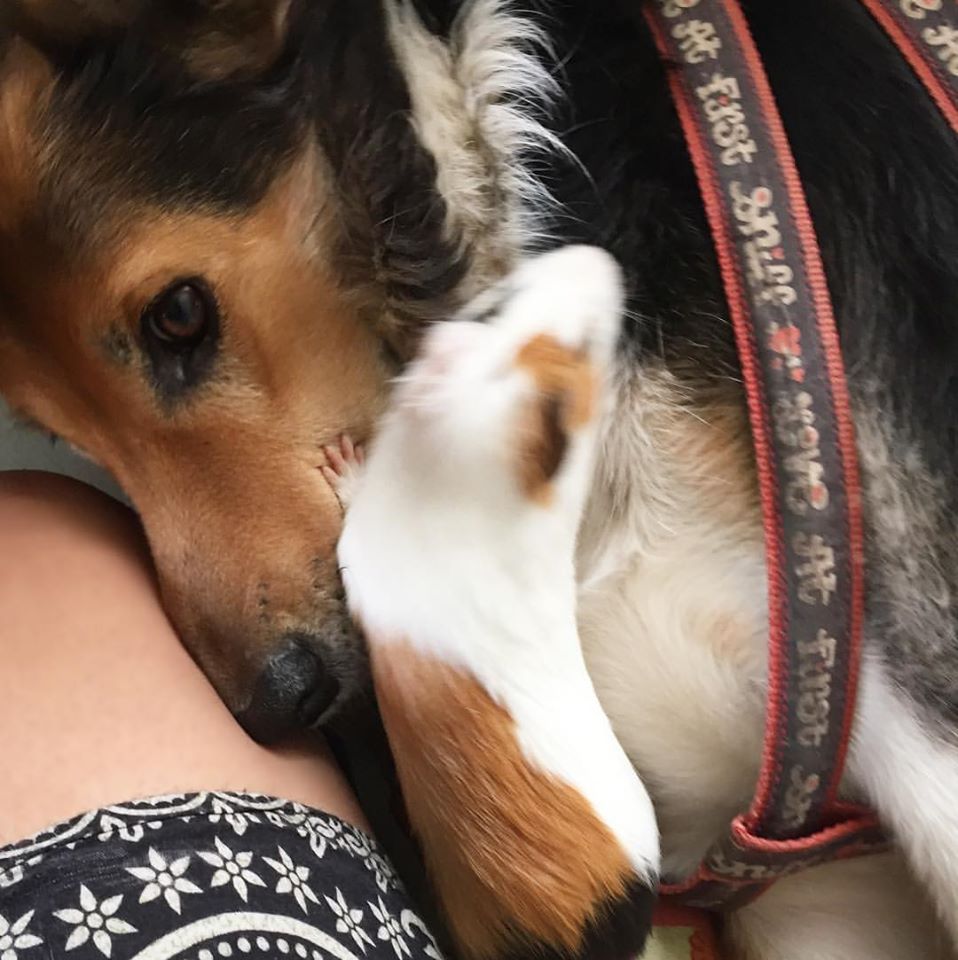 Though inspired by many artists, Alicia's personal favourite artist remains Quentin Blake. "His lines are perfectly imperfect and he creates the most beautiful scenes from the most wonderful stories," says Alicia.
So where does the cartoonist who loves cooking, baking, sewing, and writing letters see herself in ten years? "I don't have a set plan. I just want to go where the company takes me. And, of course, do more things that scare me", she adds.
Pic courtesy: Alica Souza