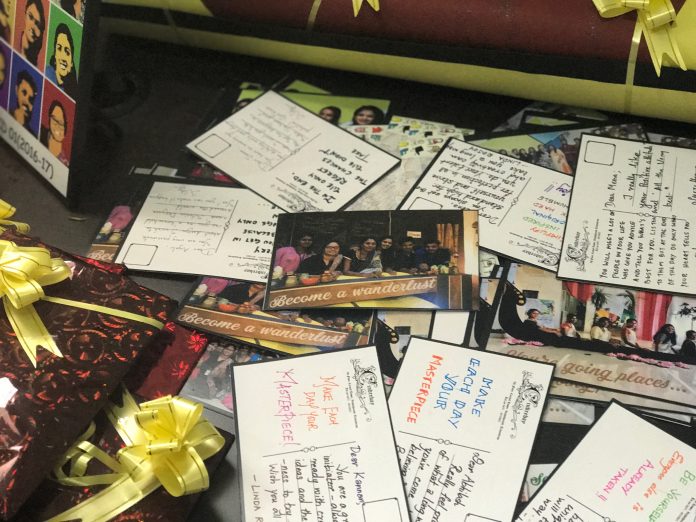 "At the end of the road is the beginning of a new adventure"
On 22nd September 2017 students of Cindrebay Trivandrum organized a going away party for the first outgoing batch of Diploma/PG Interior Design. It was a day to celebrate the journey of one year's learning experiences, achievements, friendships and fond memories made along the way. The evening started off with a grand reception of the departing students with a round of applause and roses. The BSc. second year students hosted the program with much gaiety and humor. Various activities and games were conducted to let the seniors have their last bit of fun. They were also awarded with titles such as 'The Best Smile', 'The Most Popular', 'The Selfie-Queen' etc which were received with surprise.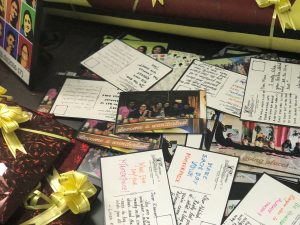 The highlight of the evening was a beautiful presentation that opened up a treasure trove of memories of the past one year. With both laughter and tears the students watched as their favorite memories flashed before them only to realize once again that they're actually leaving the campus and friends that were very dear to them. A keep-sake designed in pop art style was also given to them as a token of love from the BSc students along with handcrafted cards.
All the management and Faculty members expressed their appreciation for such an enthusiastic batch that set the benchmark high for all forthcoming batches. Their team spirit and hard work in making 'AURA' exhibition a grand success was highly acclaimed by everyone. The session was concluded by awarding the following students for their performance.
Best Outgoing Student( PG Diploma) – Anjali Aravind
Academic Excellence Award (PG Diploma) – Meera S.
Designer of the Year- Jeena Nath
Academic Excellence Award ( Diploma)- Archana G.
Best Outgoing Student- Kannan Nair
Later everyone relished the assortment of treats at the snack bar put up by the new Diploma/PG batch together with dance and entertainment. Altogether it was an incredible evening marking the end of a wonderful year and wishing all students an amazing career in Interior Design.