India has a rich cultural and social history. The various dynasties which ruled our country, their traditions and values, rituals, dances and folklores have been being practised here since times unknown. The treasure of music and cinema is huge and precious and people would want to experience it for their own. Owing to all these factors, a Museum or an Exhibition Space is often the choice of thesis topic design students go for.
Let's take a look at how to design a Museum and what factors are to be considered during the process.
The history of India, the various relics and artefacts from every stage of its evolution, memoirs of art and drama if showcased and priced in this country, can become a source of good revenue as crowds are sure to flock to witness these famous memorabilia. It is important to first consider the types of Exhibition Spaces.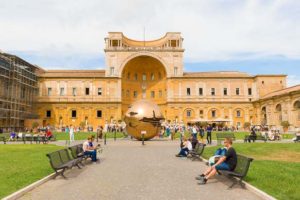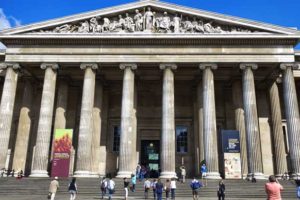 A. TYPES OF EXHIBITIONS:
1. Core Exhibitions
Planned as part of the core concept structure or storyline of a museum, these exhibitions should use approaches that will not tire the visitor, that will not quickly look old fashioned and should use material that can endure them.
2. Temporary Exhibitions
These type of museums do not have to follow the museum's overall display policy and storyline and they offer visitor's a chance to see something new within a specific time span. They must use contemporary and innovative materials and presentation systems.
3. Travelling or 'Blockbuster' Exhibitions
Aims to provide the opportunity to see and experience the content to a large number of people, in different locations. The design of this type calls for flexibility in terms of layout, so that it can be fitted into different shapes and sizes of exhibition galleries of different institutions and ease of erection, maintenance, mounting, dismounting as well as ease of transportation between venues.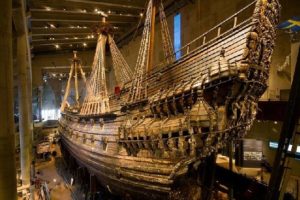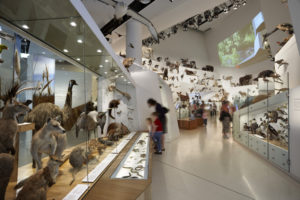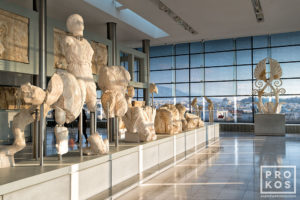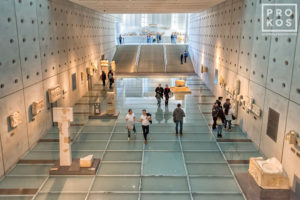 B. DESIGN OF THE MUSEUM (planning, space requirements)
Although new buildings are comparatively rare, there is much work in converting, refurbishing and upgrading existing museums and galleries.
Museums and galleries are often housed on historic buildings and are, as such, major exhibits in their own right. Birmingham's Gas Hall Gallery (1993) by Stanton Williams, for example, was originally an Edwardian municipal hall.
The Client:
The client is likely to be the museum curators or conservators who have the objects to display and know all about them. Access to such specialist knowledge is important to the design process.
Design issues and criteria:
Space requirements are governed by the size of the collection, the method of display, the size of the artefacts and the projected rate of growth of the collection. Generally, larger artefacts require significantly more display space if their full impact is to be communicated.
High capacity floor loading is an important consideration for locations of heavy items in exhibition and storage areas, and has to be provided for anticipated numbers and likely distribution of visitors.
Typical schedule of accommodation:
This includes exhibition rooms, auditorium, multiple-use event spaces, library, shop, workshops, conservation areas, offices, cafeteria, etc.
Shop: should be accessible without having to enter the museum gallery. At the same time, it should not be to dominant; shoppers have to be reminded where the shop is.
Resource centre: in main gallery space or store area, where researchers can handle and examine objects under controlled environmental conditions and approved supervision.
High-quality lecture spaces and seminar rooms: extra income as conference suites.
Special temporary exhibitions:
These are important in attracting visitors to museums, which therefore need to provide good facilities for such events. Particular needs are for workshop access with clear wide access to the gallery, and also provision for deliveries, from the street, of construction materials and loaned objects in large crates.
Utilisation of floor space:
The average ratio of gallery to non-gallery space in the UK is 48:52, with permanent displays taking up 40% of the total area. Non- gallery space includes areas devoted to storage, curatorial activities, visitor facilities and education.
Storage:
Compact mobile shelving reduces storage space. storage space required should be calculated on the basis of the volume of all objects in the collection with allowances for planned annual growth and unplanned donations (15% extra space).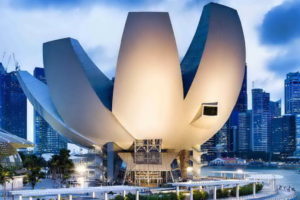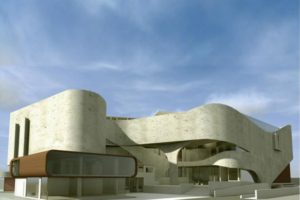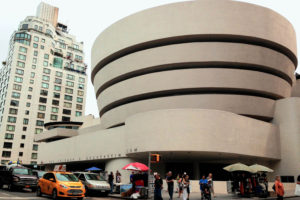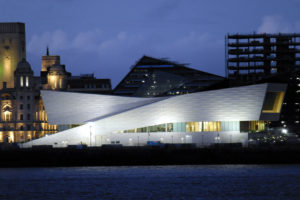 C. ACCESS AND CIRCULATION (planning, public space and orientation)
Entrance:
This can be accessible and democratic or ceremonial and imposing. An entrance at ground level is welcoming, particularly if combined with an open, diaphanous (rather than a closed, bastion like) appearance to the public; on the other hand, the ascent of a monumental staircase makes entering the building a ceremony.
Visitor orientation:
A very important aspect of museum design ; the visitors need a clear idea of the layout of the exhibition rooms.
A central atrium:
Interconnecting all the rooms with a central atrium enables visitors to orient themselves and choose the rooms they wish to visit.
Access for people with disabilities:
The building should accommodate the needs of people with any kind of disability.
Entrance: Ideally the building should be accessible to all through the main entrance. Where there are conservation constraints with an historic building, changing the main point of entry for everyone can avoid the need for harmful alterations. Otherwise a separate route for wheelchair and others may be necessary.
Circulations: If possible all visitors with or without disabilities, should use the same routes throughout. Where space permits, the preferred method of changing levels is a ramp. Otherwise provide a lift device, independently operable: -stair lift or, better still, a platform stair lift for wheelchair users – vertical hydraulic-type platform lift – stair climbers for wheelchair users (this is a last resort as it does not allow independent access).
WCs for disabled users at all levels.
Staff needs Access is required for staff with disabilities to all offices and stores, with accessible toilet facilities on the office level. This would open up this areas to disabled students, researches and colleagues from elsewhere wishing to study items in store.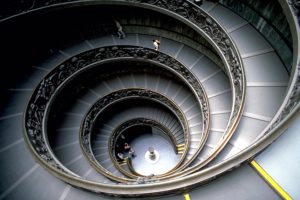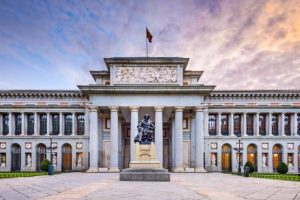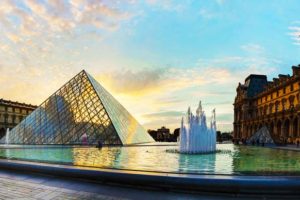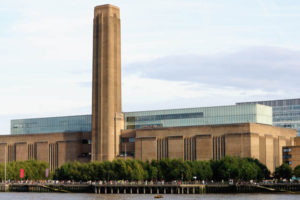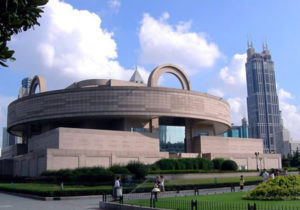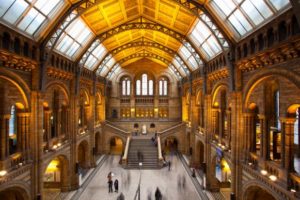 Designing a Museum is a huge responsibility as an Architect or Interior Designer, as it is going to be used for a long period of time, by a large number of people. It has to be highly functional, efficient in running costs, aesthetic in appearance, different so as to pull crowds and should be a pride of the country as it houses the pride of the country!
To all the students, who have chosen Museum or Exhibition spaces, as their thesis topic, I would advise to conduct thorough research, multiple case studies and analysis so as to reach the depths of concepts and arrive at a suitable design after considering all the plusses and flaws of existing museums.
Some Books that you may refer are:
The Manual of Museum Exhibitions by Gail Lord
Mastering a Museum Plan, by Dirk Houtgraaf
Museum Architecture and Interior Design by Manuelle Gautrand
Museum Design : Planning and Building for Art by Joan Darragh and James S. Snyder
The Guggenheim – Frank Lloyd Wright and the Making of the Modern Museum