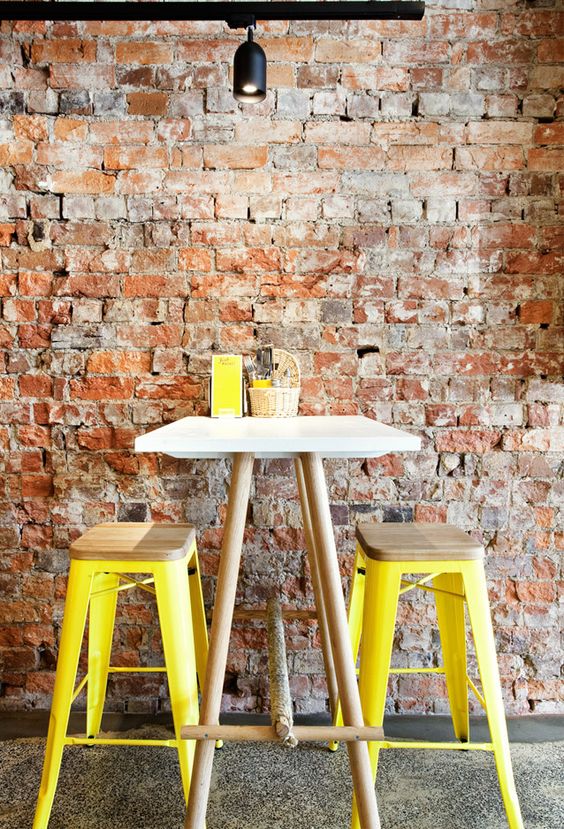 With Covid-19 still looming above us, we might have to spend a few more months indoors. The second wave has brought on lockdown in many parts of the country and as a safety measure we need to comply with the Covid-19 regulations. People are getting more accustomed to working and learning from home, but today let's talk about how we can make our homes more fun. With a little effort we can transform our home to have multiple functions. Apart from home theatres and personal gyms, there are ways we can build a private home bar for some liquid therapy! Let's discuss easy to do design ideas for a private home bar.
Conceiving the space
The first step to creating a private bar is carving out a space in the house. According to one's preference and available areas, you could convert a breakfast bar into a drinks counter, place a small table against an interesting wall or even create a platform in the balcony to use as a private bar.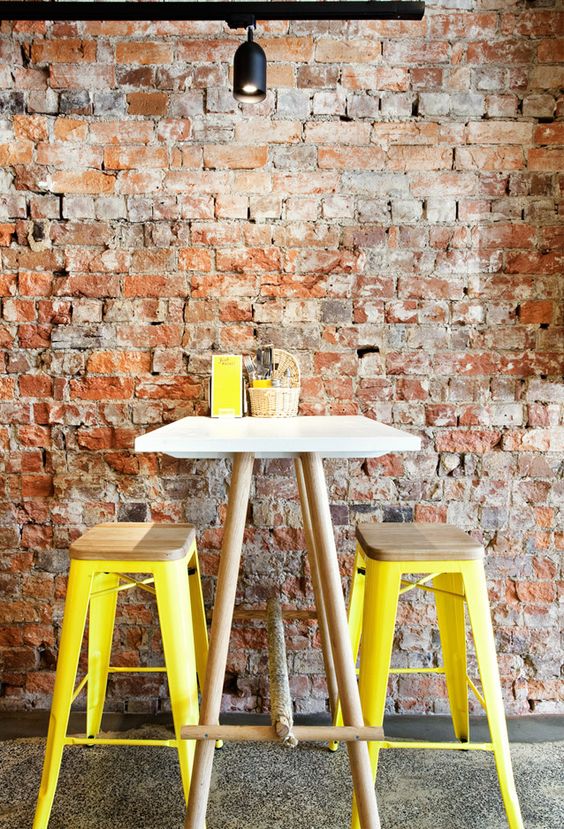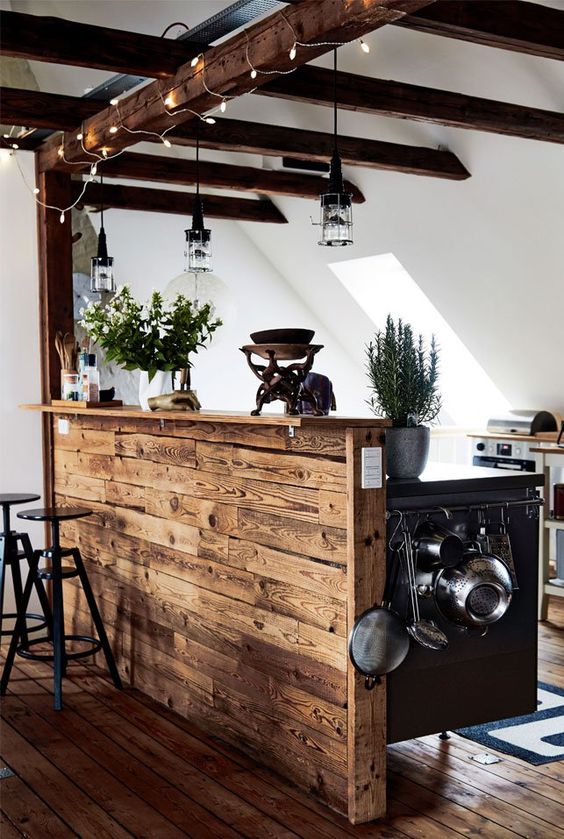 Cheat code: An existing breakfast bar can be easily transformed into a drinks counter with different décor. This is the most convenient way of building a private bar. Another easy possibility is creating a romantic corner in the balcony or backyard using mattresses and pillows.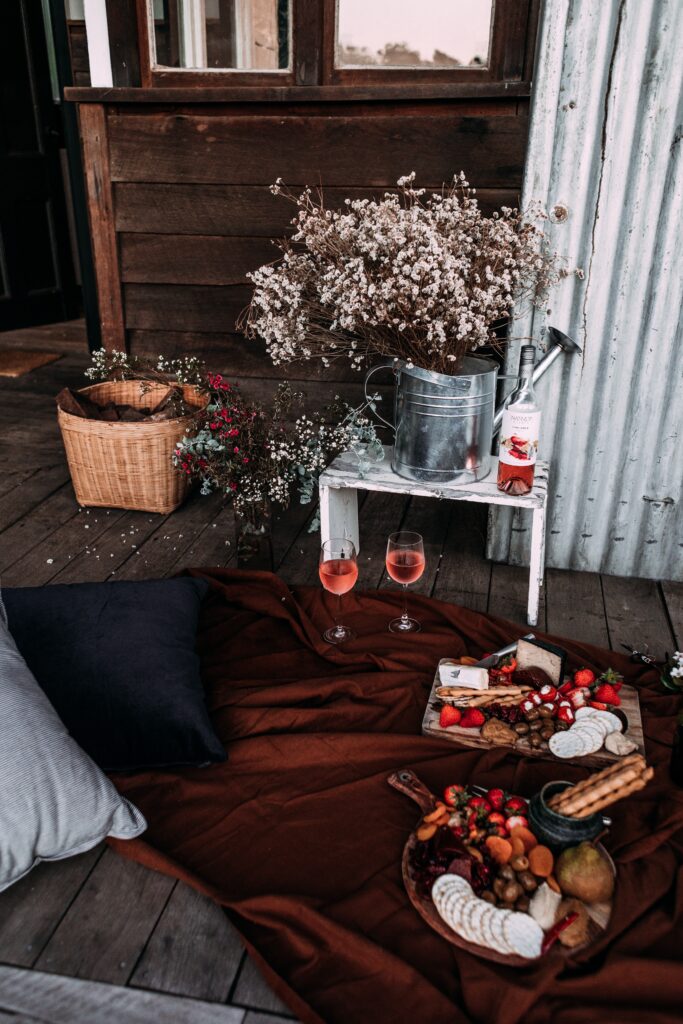 Styling the bar
Building a glamorous Instagram worthy home bar mostly depends on the styling. There are some unique and quirky products one can easily get from online stores like Pepper Fry, Urban Ladder, Chumbak, Etsy or Amazon. Interesting Lights, wine holders, interesting signs or artwork will work very well as bar décor.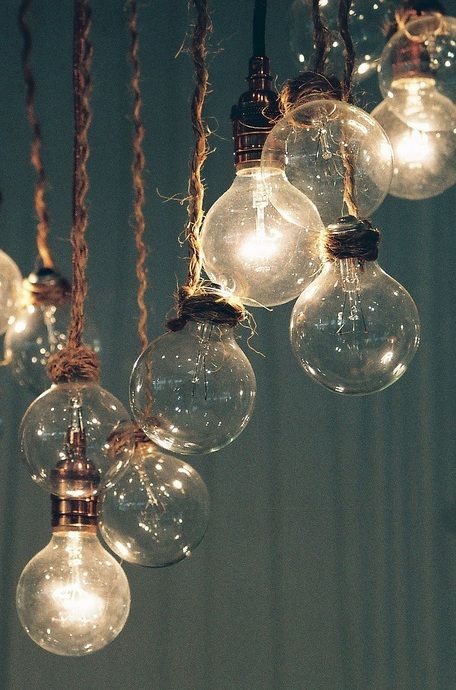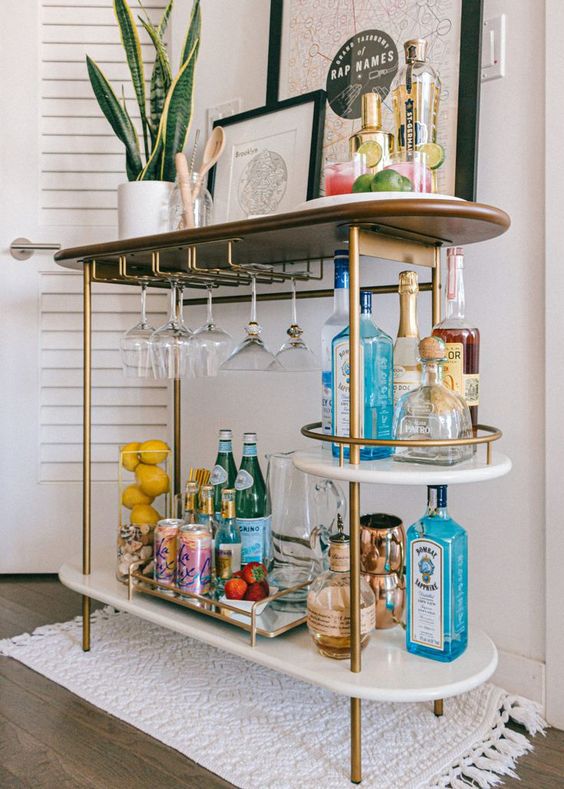 Cheat code: Transform your old dressers or console tables into a bar stand and wine rack. Arrange your drinking glasses and trays for a portable mini bar!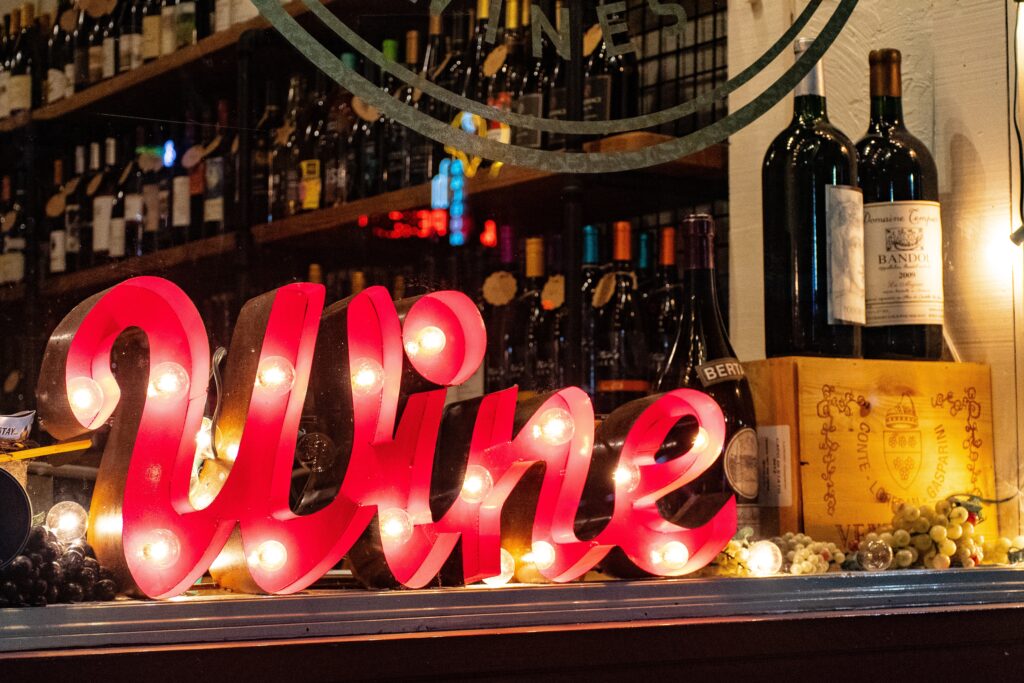 Channeling the vibe
Take pointers from your favorite bars to channelize a similar vibe to your personal space. Are you a fan of the rustic industrial setting or inclined more to the high end super chic bars? Stools or cushions at home can be painted and refurbished to suit the feel you want.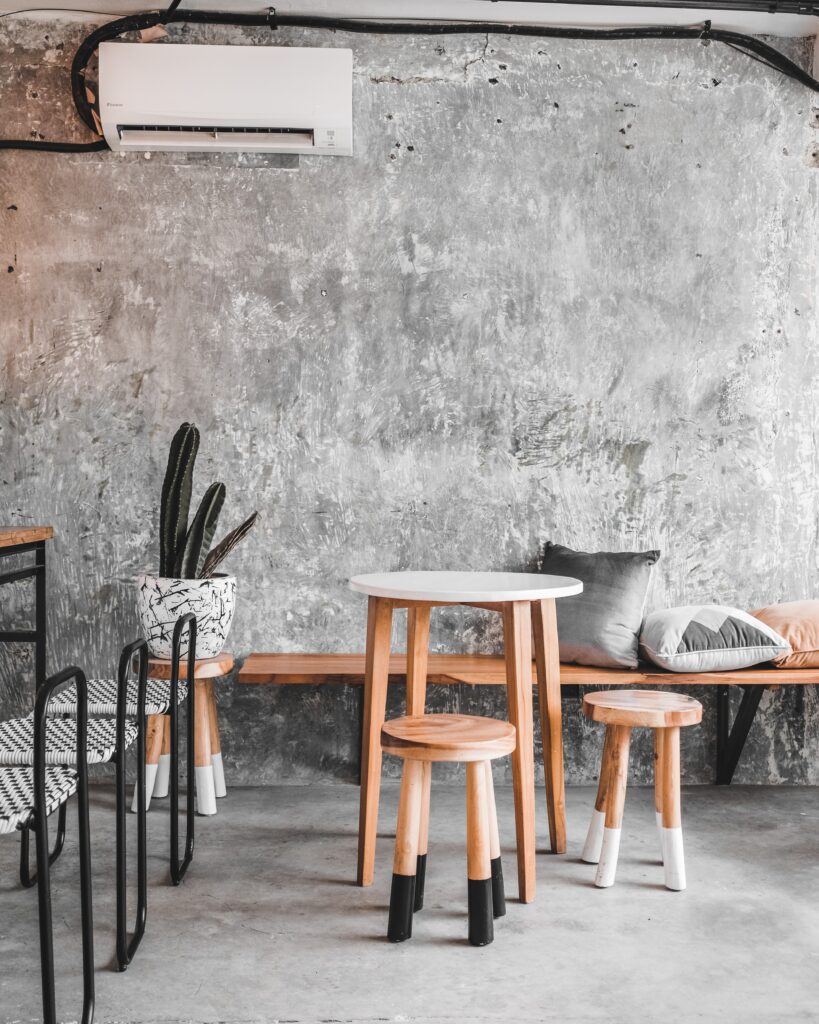 Cheat code: A wooden shelf and metal holder can be fixed at another location in the house at an appropriate height to create a bar.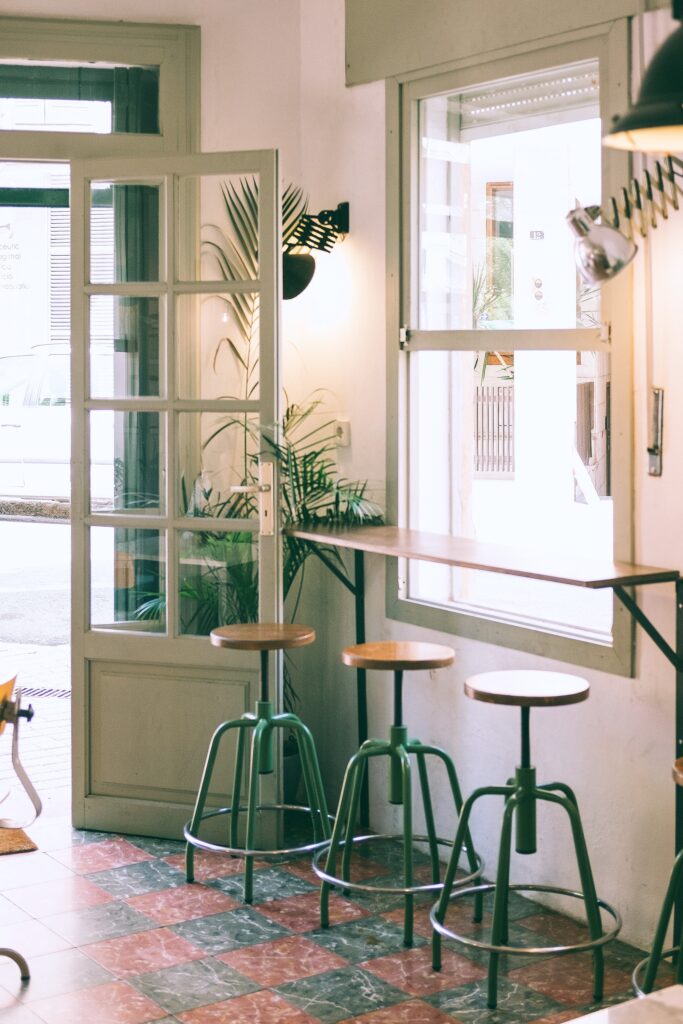 Cheat code: Simple plastic stools can be spray painted in metallic silver/gold to add more chicness at a budget.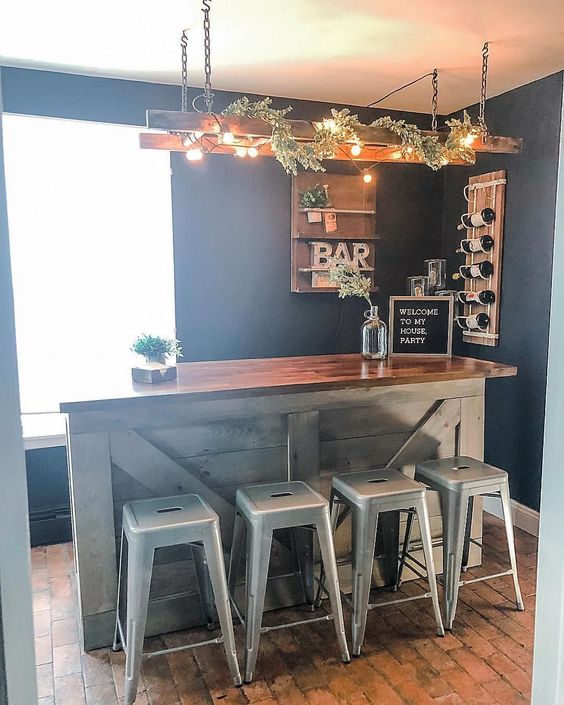 The fun element
The whole point of creating a private bar at home is to have fun while still being safe. Having your own bar also presents the opportunity to personalize it with things you enjoy doing while drinking. How about a small snack station, drinking games, your favorite music or your signature cocktails?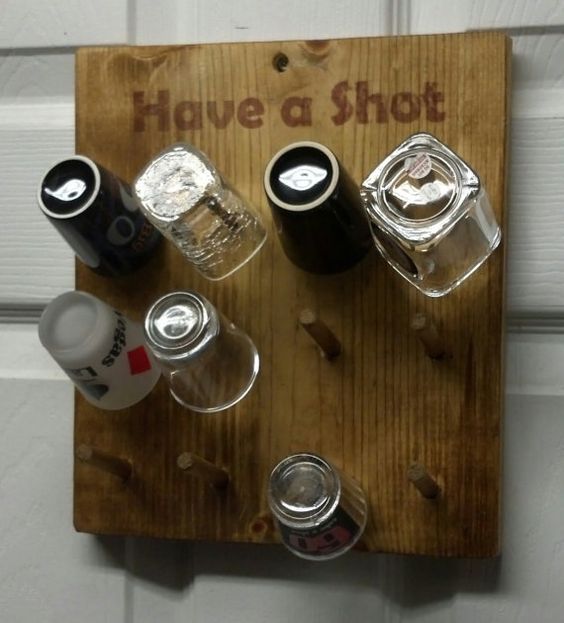 Cheat code: Many of the items featured in this blog can be easily made at home with pallet boards or planks lying around and simple construction tools.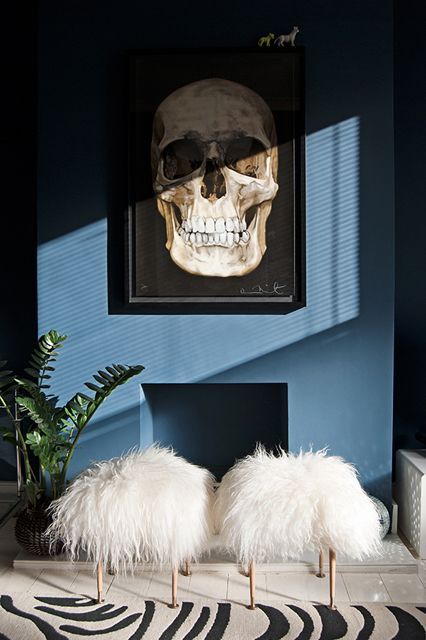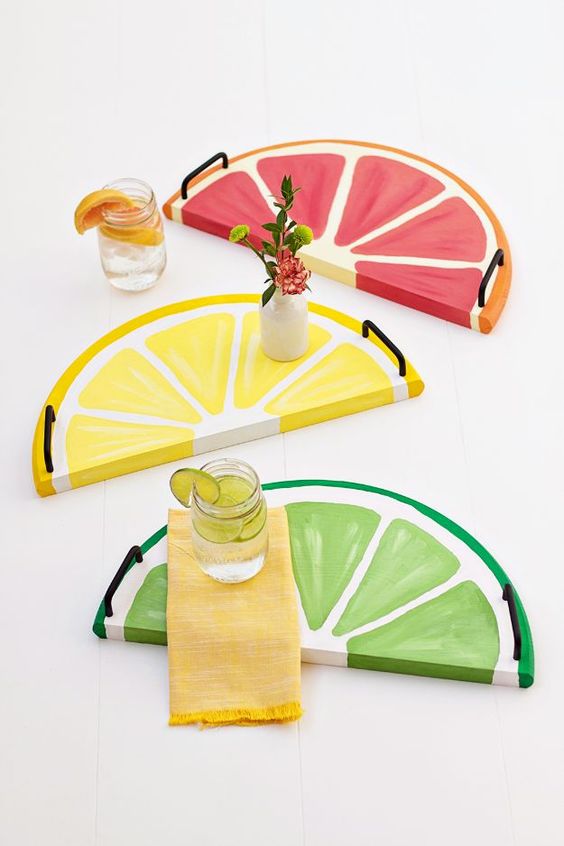 If we are to endure and survive the second wave, we need some outlets of fun and entertainment in our lives, even if it is in the confines of our homes. Interior design and décor can be a great stress and boredom reliever. Let it seep into your daily life and try these tips and cheat codes as a home project which you can enjoy even after the pandemic.