Taken from the old Latin word "Papilio", which means 'butterfly' or 'tent', and the eventual French word "Pavillon", the word we now know as "Pavilion" in English was born. Defined as 'a summer house or other decorative building used as a shelter in a park or large garden' or more broadly as 'a large tent with a peak and crenelated decorations, used at a show or fair'; a Pavilion is nothing but a covered or semi-covered structure in an open space. Over the years, this Umbrella term was used to describe more temporary installations or structures, used moreover in exhibitions, markets or trade fairs. What is to be noted, is that this simple tent structure, designed as a refuge in the outdoors or for annual exhibitions, has since then been experimented with all over the World by designers and architects, to present amazing glorious results. Let's check out some noteworthy examples of Pavilions all over the world and see how these innovative architecture elements shape modern Urban Spaces!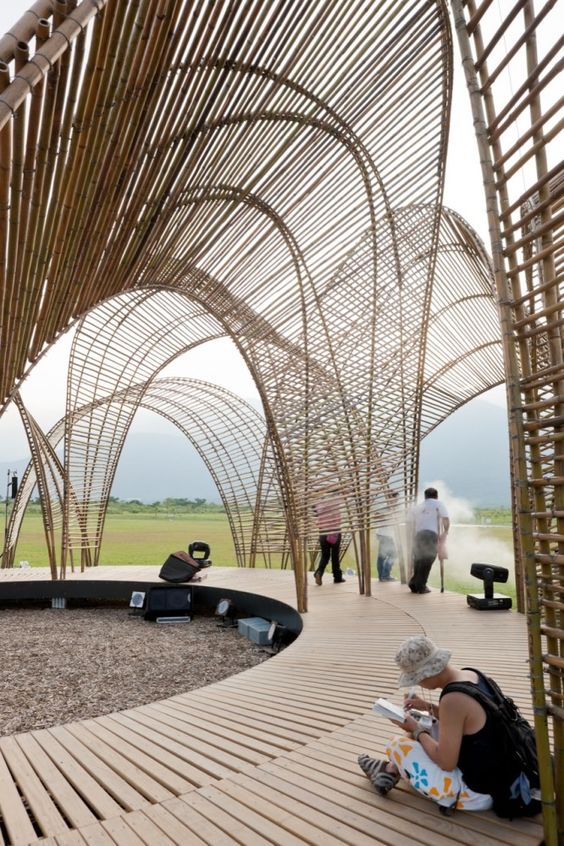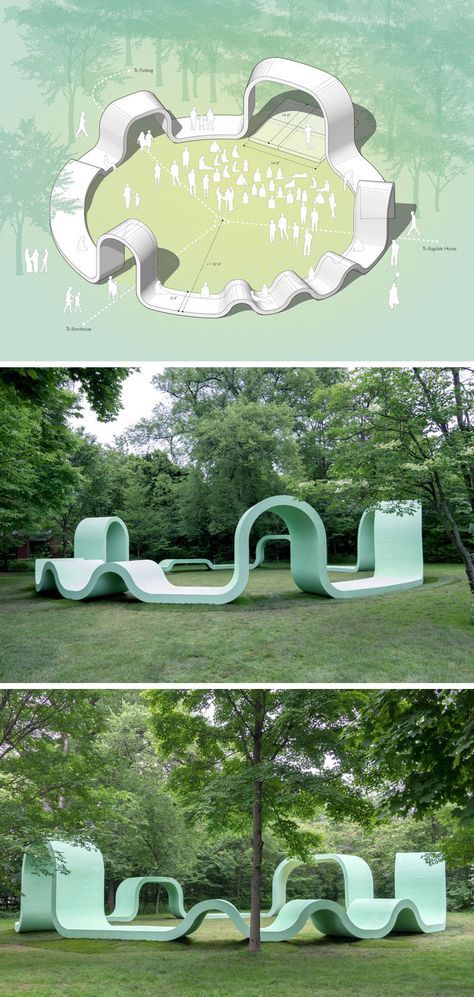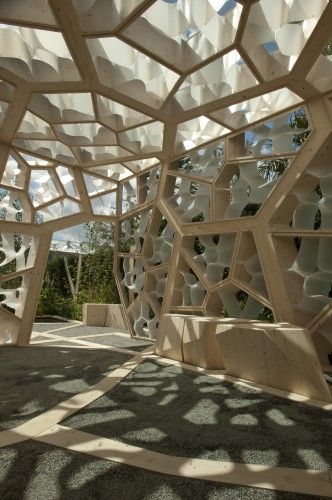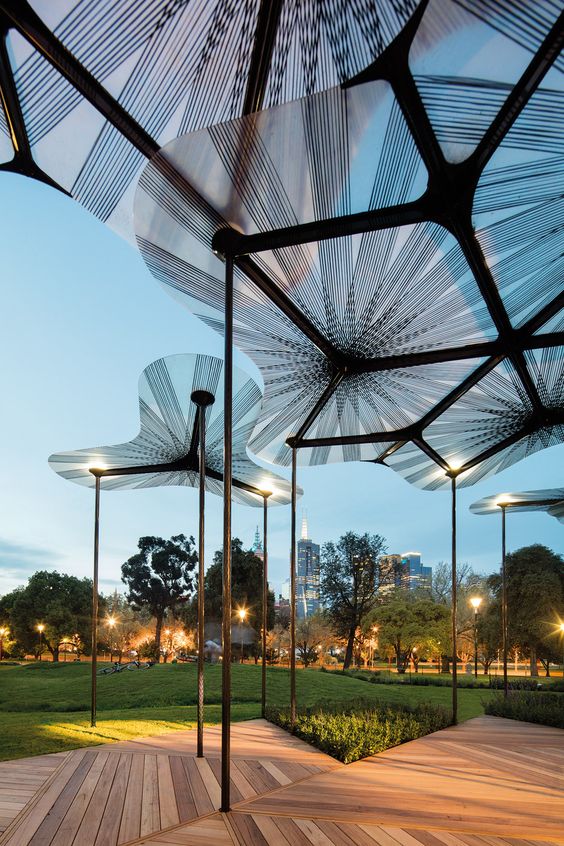 Pavilions have become a huge trend for huge parks and landscaped areas. Experiments with heights, level differences, architectural quality, style and material has led to growing number of such pavilions which become a landmark, provide shade and light and contribute to the city's modern skyline.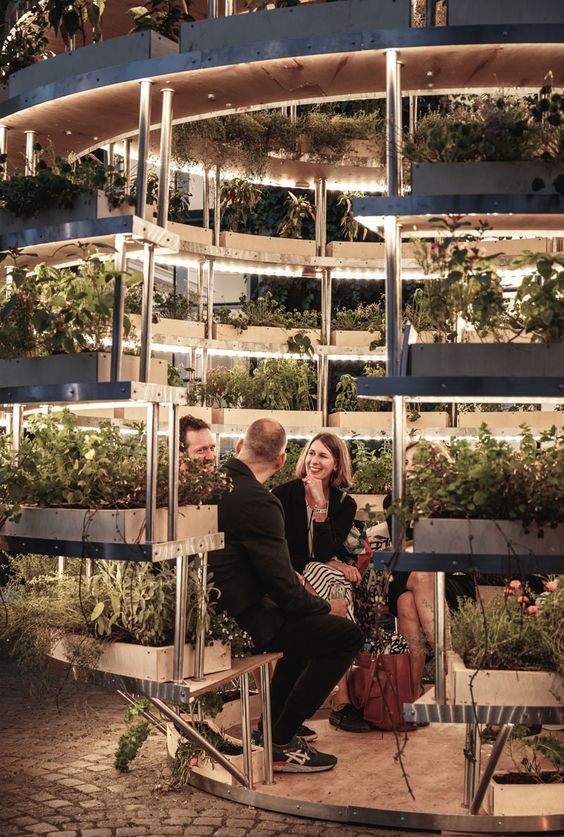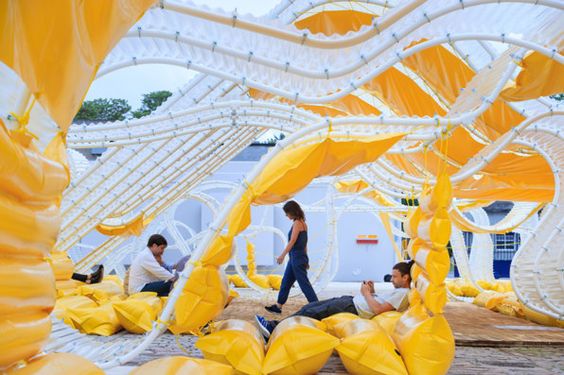 Ingenious ideas for Pavilion designs by Architecture and Design firms worldwide demonstrate how these structures can be a boon for Urban Spaces. Not just used as temporary exhibits in fairs, these pavilions permanently adorn cities and act as public and gathering spaces as well as the perfect venue for public events or just simply summer lounging.
But, with such a broad category, how does one define what really can be called a Pavilion? A gazebo or an outdoor stand? An installation or a huge projecting overhang? A public covered walkway or a proper shelter? Well, in order to differentiate, there is one important factor which differentiates a Pavilion and a gazebo. A gazebo is usually a covered outdoor structure with a built in floor however a pavilion sometimes is only a roof structure, with no flooring, just erected on vertical supports.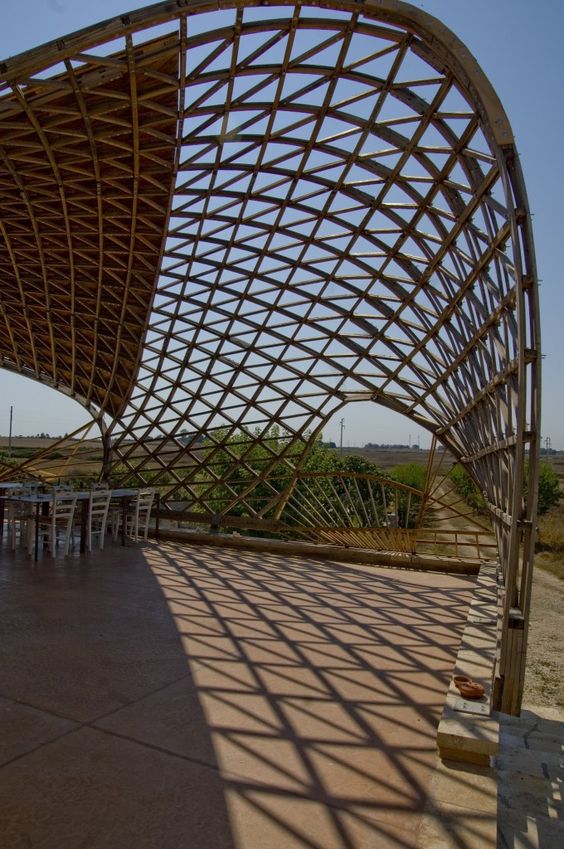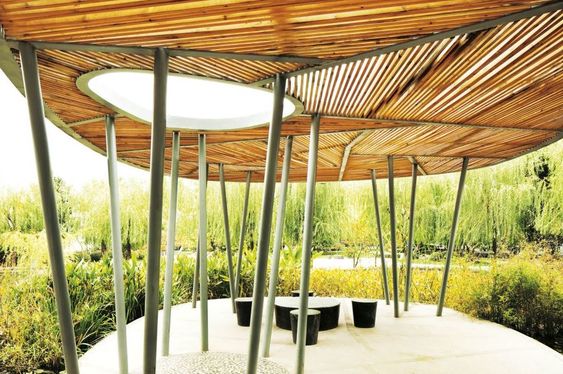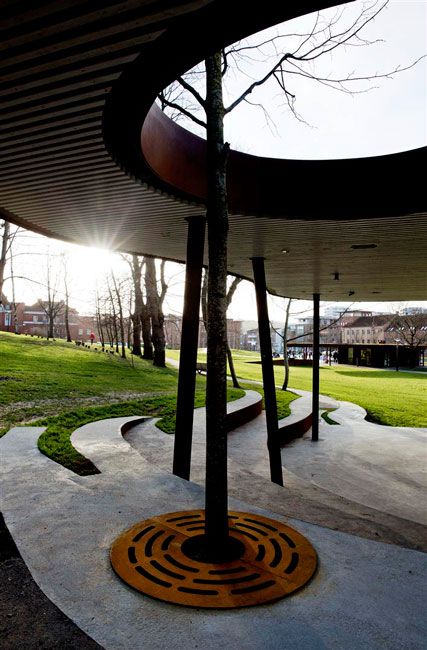 These public structures, are not defined by scale or grandeur. A small simple roof supported on columns is also a Pavilion, and so is one with grandiose pillars culminating in a complex roof structure. This is what makes this trend so special. Pavilions can be showcased as massive architectural marvels in public spaces and trade fairs, but they can also be integrated in daily use in such parks and even in our own backyards. These freestanding structures, sometimes walkways create a hierarchy of spaces and lead the user creating a dominant feature in the space.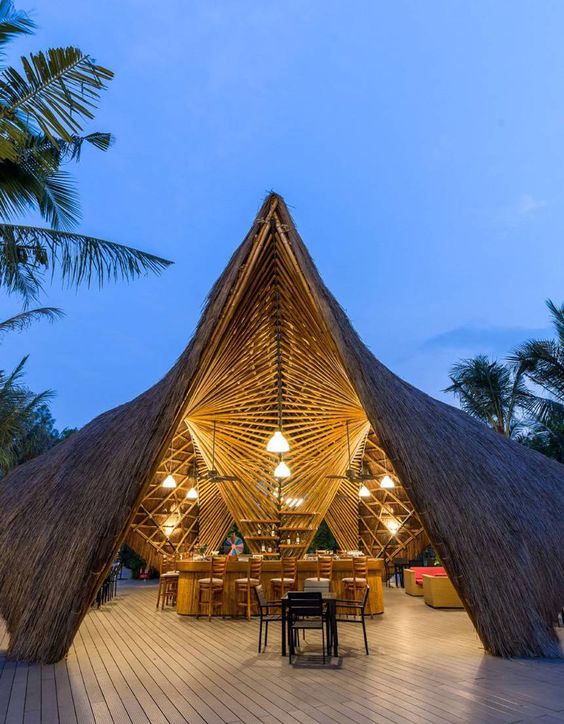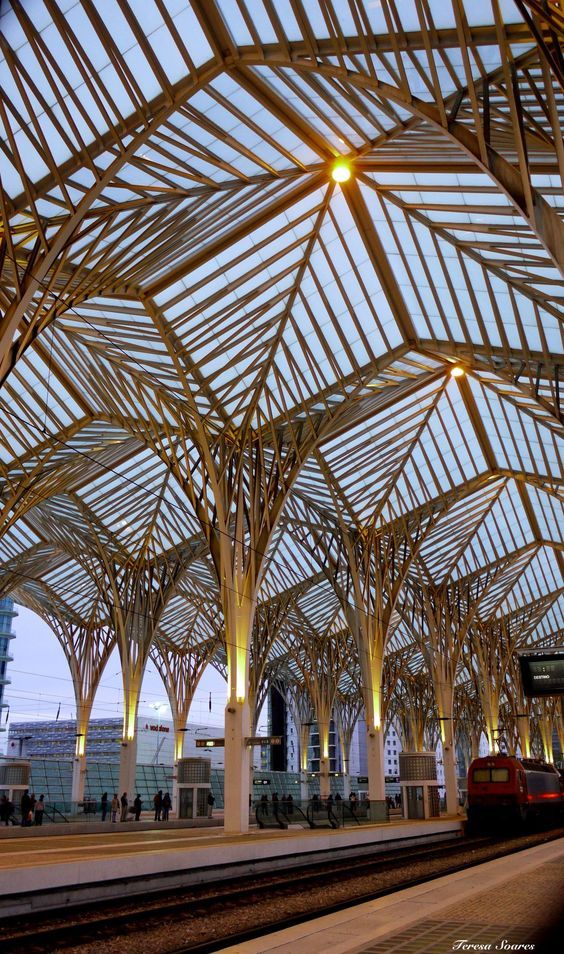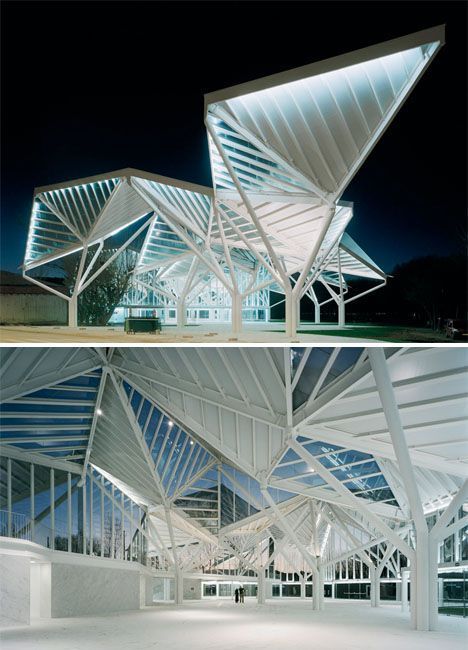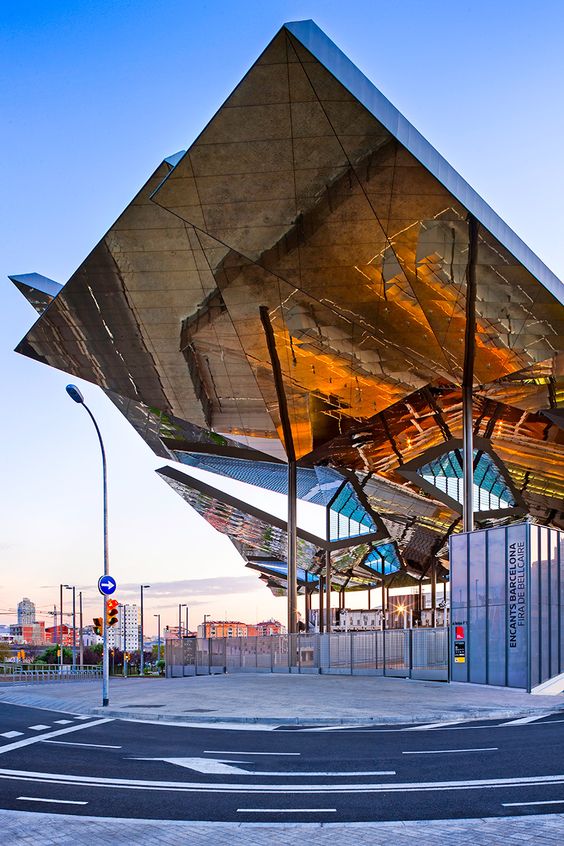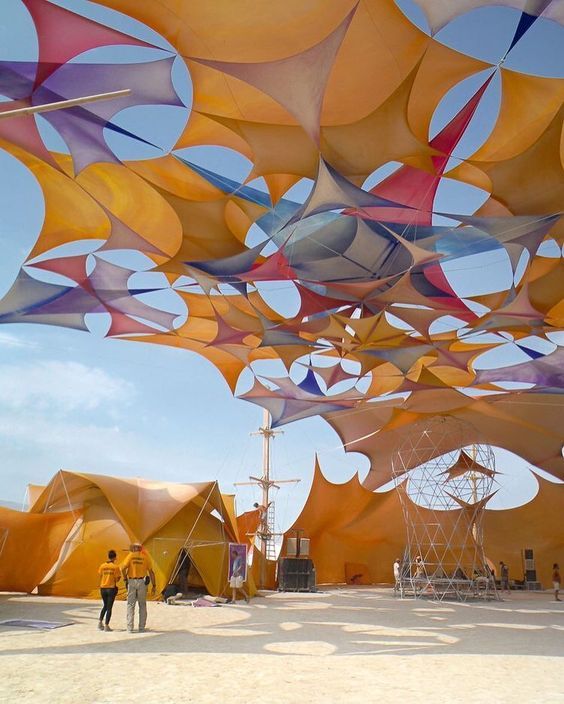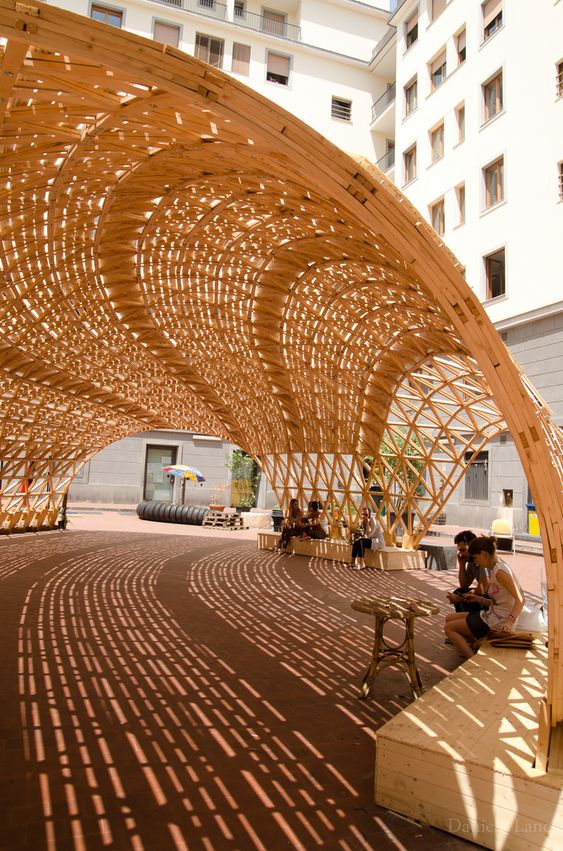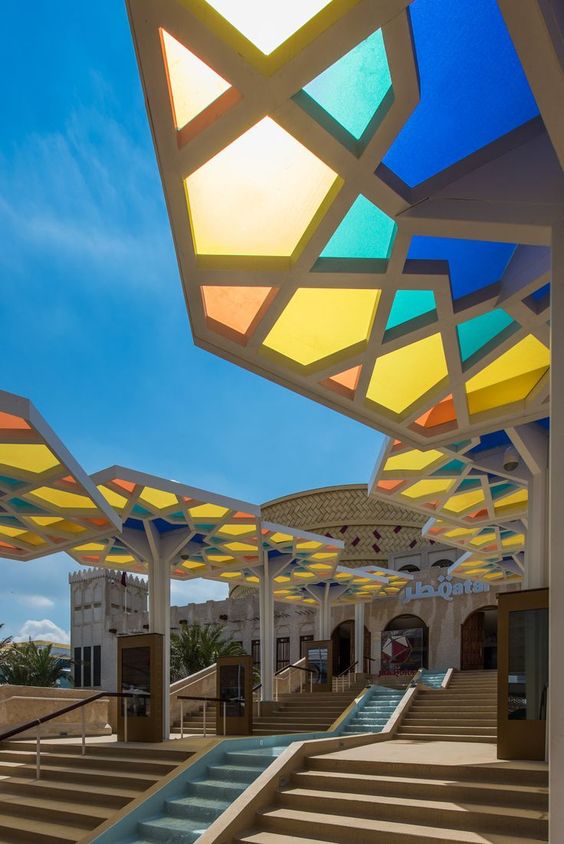 Temporary pavilions have also made a mark in the design world, owing to their iconic designs and scale. Many such temporary structures, paved the way for new uses in outdoor architectural materials and set examples of how public events can be orchestrated with ingenious pavilion designs. The stretched fabric roof pavilion, is a common sight we see at music festivals, concerts and street markets. Similarly, in more parts of the World, bus stops, parking lots, entrances to educational institutes, hospitals and hotels are embracing the Pavilion trend, with elaborate designs projecting out of the main entrance, making for a beautiful walk to the main door!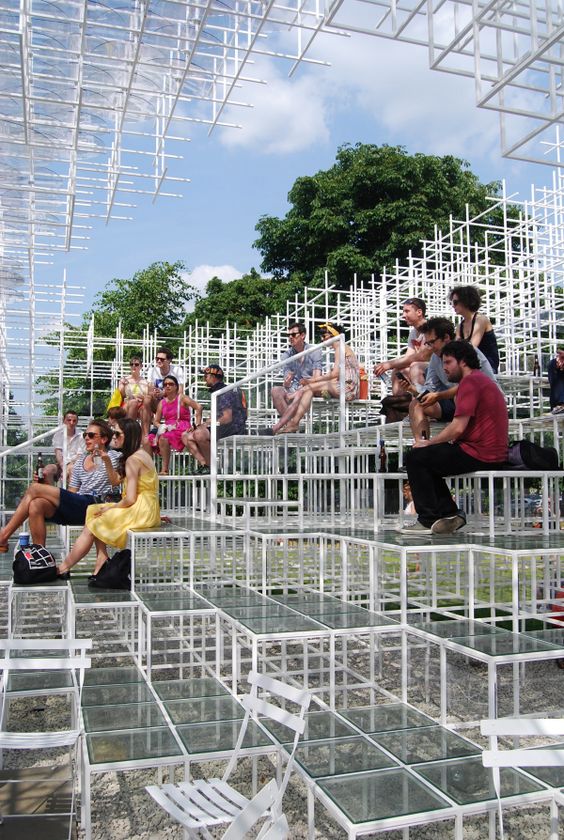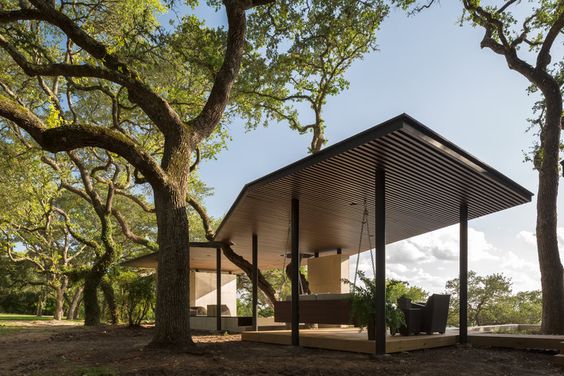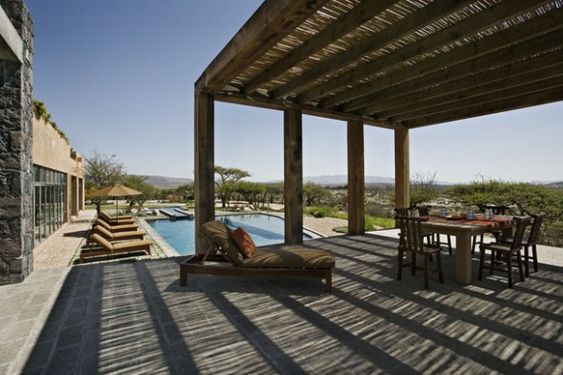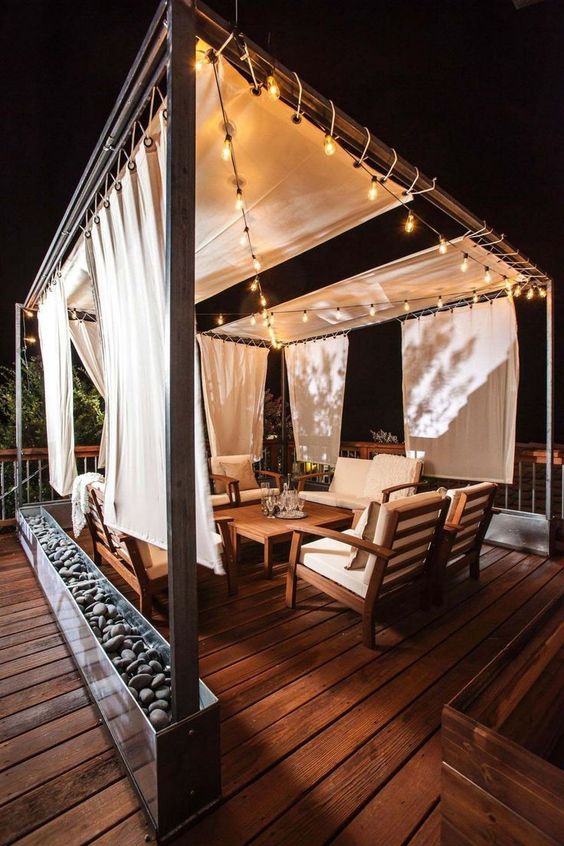 Not to be forgotten, are these small and cosy private pavilions, almost gazebos, designed to exploit the view as much as possible and to create a relaxing environment. Many a times, we miss out on spending time outdoors because of bad weather, harsh sun, or simply the lack of an alluring space outdoors. We are thus confined to the balconies, or a short time on a small sheet in the grass. A private pavilion, is a sure way to spend more time outdoors, enjoying the weather, without getting overly affected by it.
Hope this edition of Design and Architecture talk inspired young designers, students and the creative community to participate in this 'Public Space' revolution which is sweeping the world. Creating spaces in the Urban fabric for people to come together, interact, gather is more important in the current Indian scenario than erecting statues worth billions.