False ceilings are a big part of shaping up and sculpting a space. Once used merely to hide the electrical, plumbing and HVAC services, false ceilings have truly come a long way and a more of a feature element in modern spaces. Innovative use of materials and colors help in adding to the theme or interior style of the space and give the space a holistic look.
Here are some advantages of adding a false ceiling in Interior Design:
1. Simple installation techniques and cheap materials make it possible for everyone to have a false ceiling. An interior designer and a qualified contractor should supervise the installation for best outputs.
2. The services like electrical wiring, plumbing pipes, AC ducts, fire equipment and pipes can be neatly hidden above the false ceiling for a neat look. Overhead lighting is also possible neatly with false ceilings.
3. False ceilings also play a role in sound absorption and ventilation as an additional layer of insulation for both sound and air.
Let's discuss a few styles of False Ceilings and take a look at my curated list of unique false ceiling designs!
TRADITIONAL FALSE CEILINGS
Conventionally false ceilings are constructed using aluminium channels and POP tiles or boards. They are then cut and lights are fixed following which they are painted and finished. Below are two simple and most seen false ceiling styles used widely in residences, small offices and stores.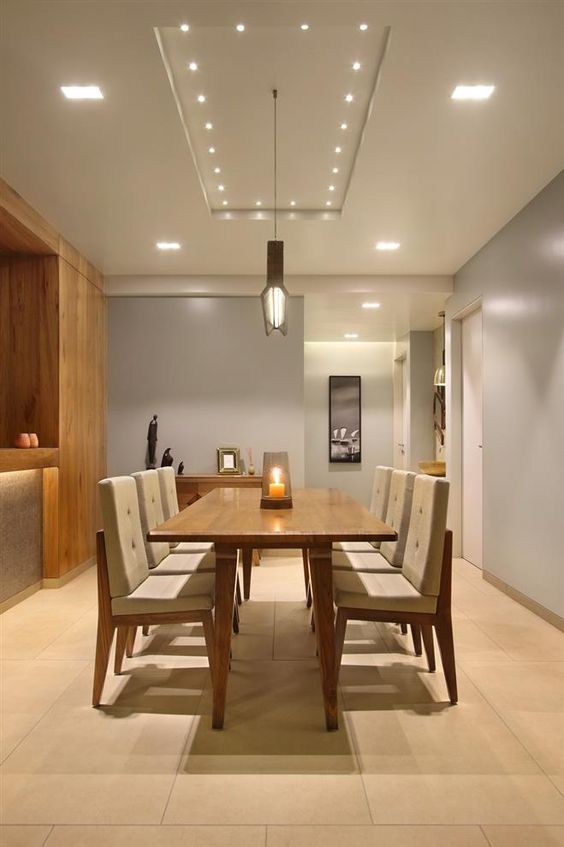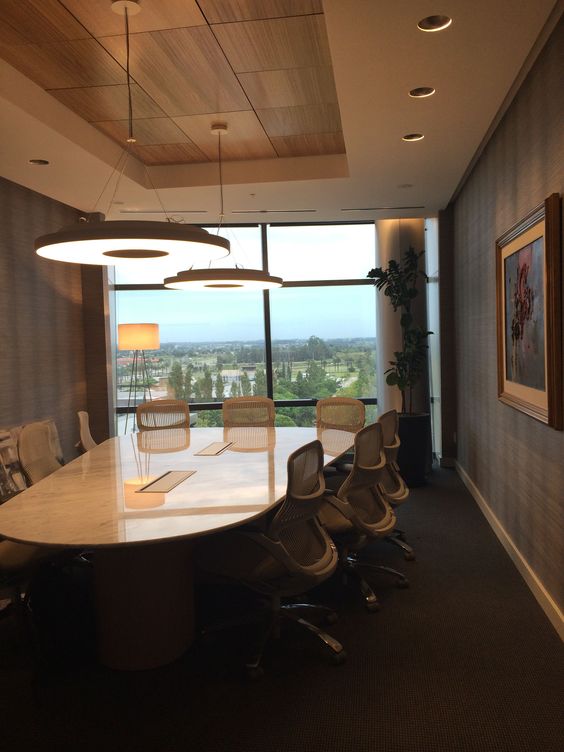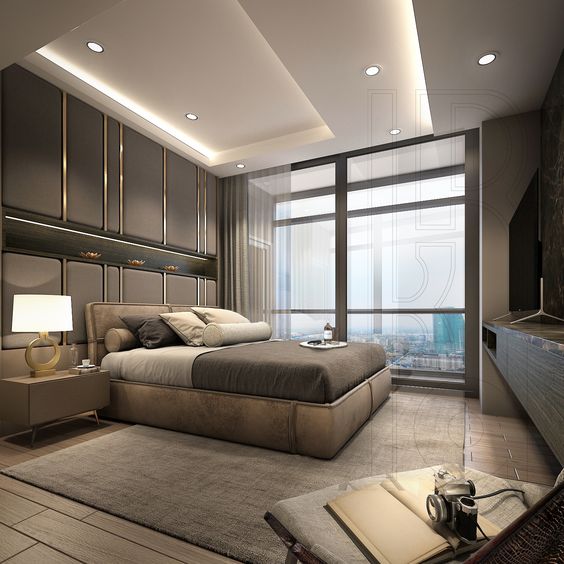 CONTEMPORARY AND MODERN FALSE CEILINGS
Minimalistic and sleek false ceilings look smart in modern settings. The next few examples showcase how false ceilings these days are integrated in the whole interior design seamlessly, and offer minimal yet tasteful value to the space.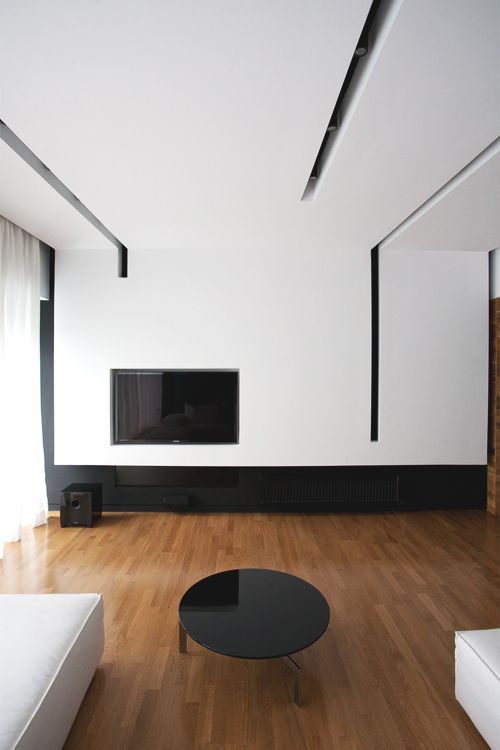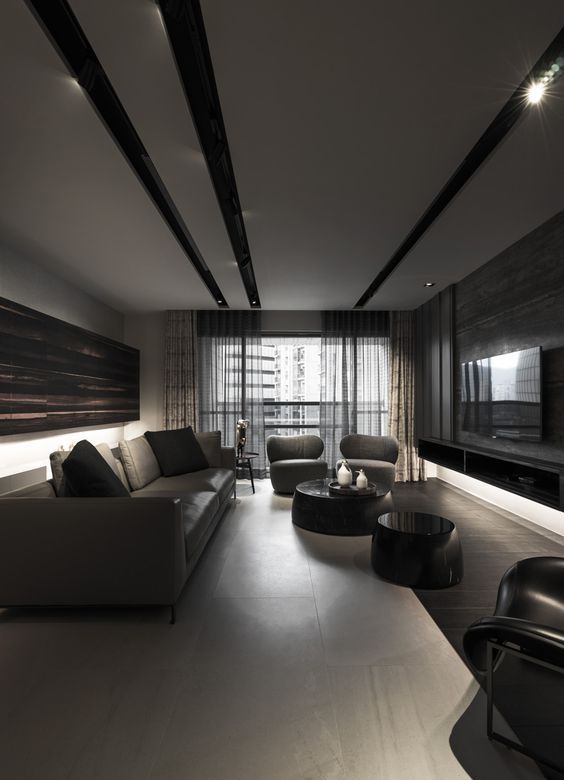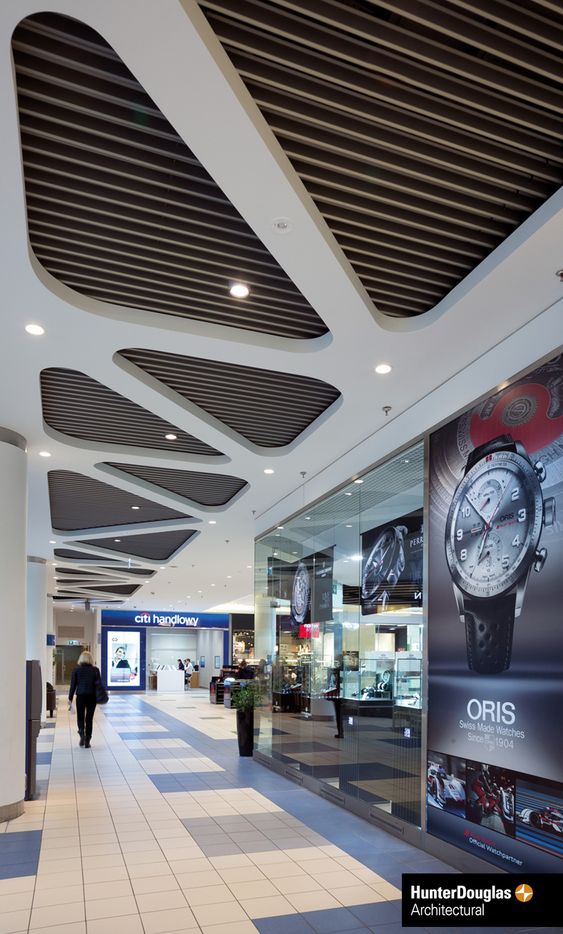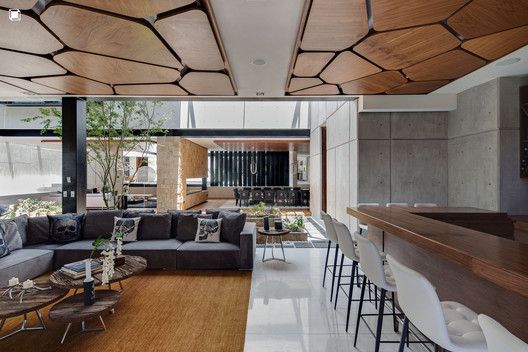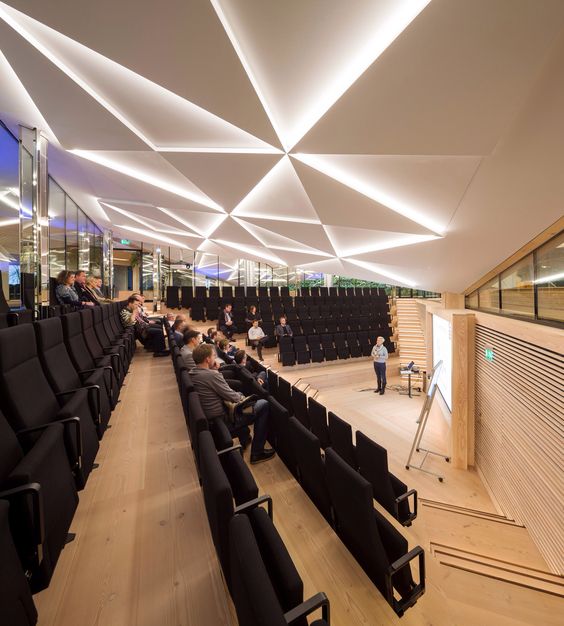 A DIFFERENT DIRECTION : INDUSTRIAL LOOK
Lately, false ceilings or the lack of them are also seen widely in trend. Following the Industrial and more rugged style of Interior Design, the false ceilings disappeared and the services itself became a more bolder display. The bare true ceiling with metal pipes and industrial style lighting is in trend.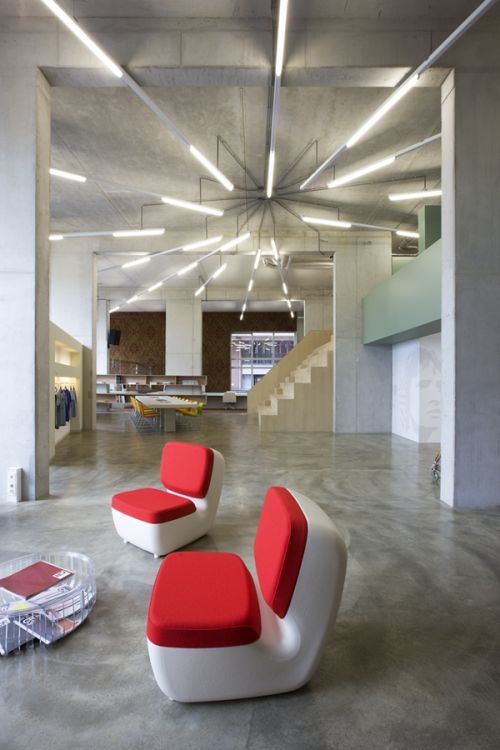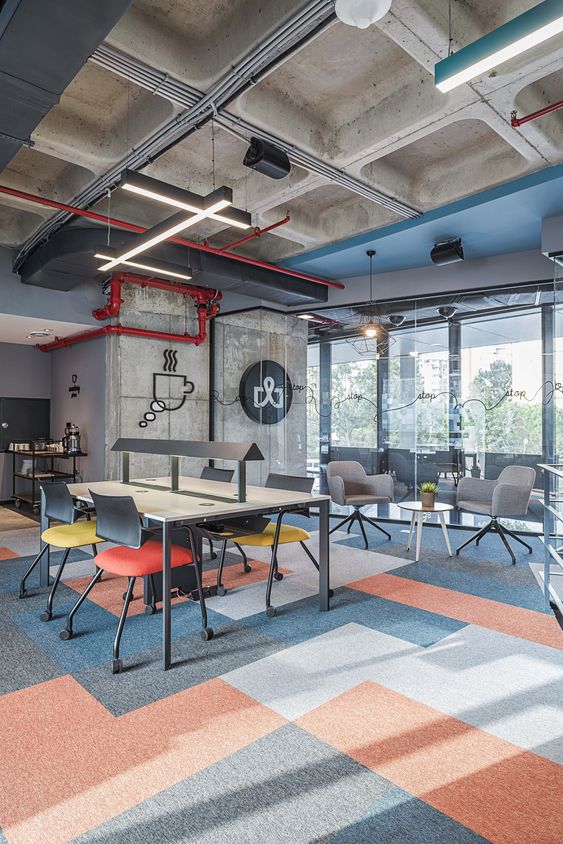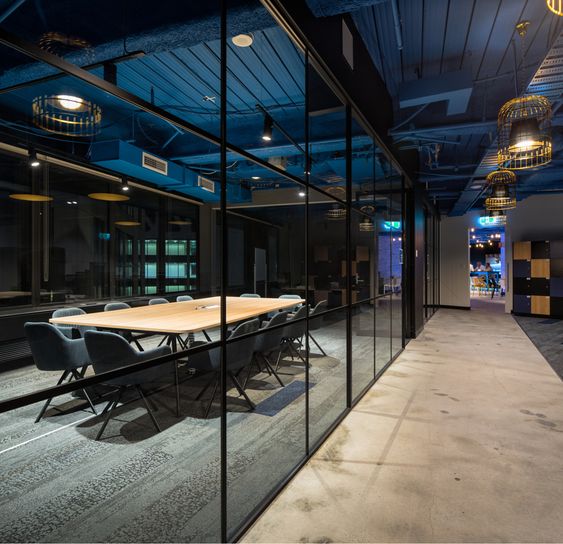 THE WOODEN THEME
In almost every aspect of Interior Design, we can see wood being used. False ceilings are no exception. Although the use of wood in them have differed over time. From simple wooden boards added for texture and color, they are now used as a form creating element. Sample the following innovative false ceilings below.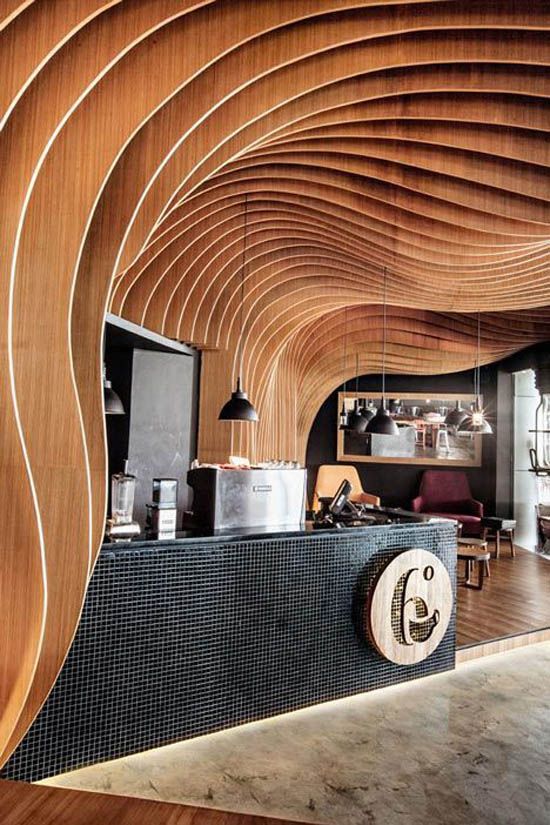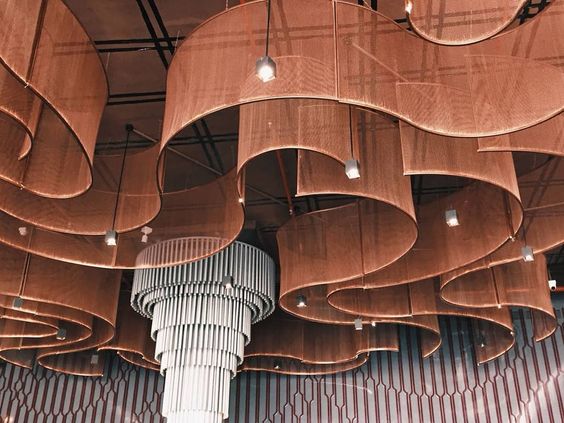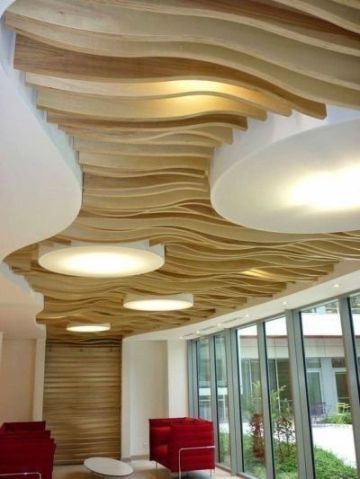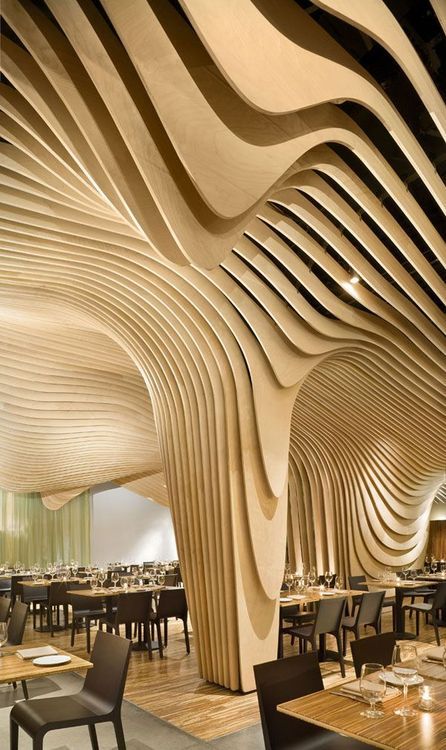 INNOVATIVE FALSE CEILINGS
There are good designs and then there are exceptional designs. The following false ceilings are my curated list of most unique and innovative ideas for false ceilings. Simple, effective or awe-generating, you decide!