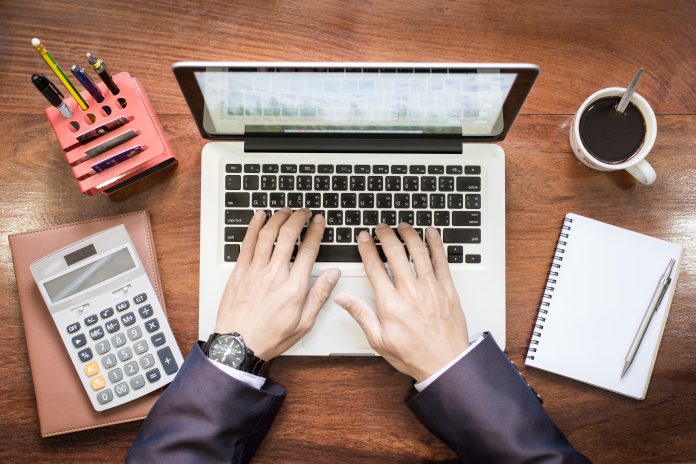 So you just finished college and are excited to start your interior design career! Well, we are just as excited for you, for we are about to show you how to make a great portfolio.
Tomorrow, when you walk into a board room or meet a prospective client, as soon as you are done with the introduction and the small talk, there will come a point when it is appropriate to show the concerned party, your works. At an interview board, you may be asked to showcase your portfolio, whereas when it comes to a prospective client, you may have to take the initiative to get your works in front of them. At this juncture, when you talk about everything you have done with the help of images it will make a world of impact.
Like they say, "a picture can speak a thousand words". If you are prepared to make that first impression, you win a score right away. Showing images is the best way to capture attention and keep your prospect engaged. You can imagine – when you see a poster, your curiosity is piqued enough to inspect the texts tagged with the image. But a heavy write up will never work your intrigue as much.
What exactly is the portfolio?
The portfolio is a neat, well designed, compilation of your best works from college and from internship stints. 'Well designed' implies that the portfolio layout, template, colour schemes, fonts, and every possible element is composed to direct the viewer's attention to what you want them to see and absorb. This compilation these days needs to be both physical and digital.

The handy portfolio
The physical portfolio would be in a book or brochure format; an easy to flip through version that viewers can pass around the table and go through in leisure.
Here is a checklist for your physical portfolio that applies to every page
Good quality paper with reasonable thickness, in glossy or matte finish
Name of the owner or name of the firm if there is one
Name of the website if there is one
Caption of what each page entails
More images and less text – The images could be sketches, models and or photographs of executed works.
Texts that reveals completely,in just a couple of sentences, that which you intend to communicate about a project
The digital portfolio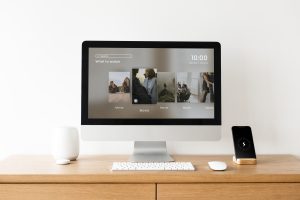 Here comes the more complex version! Fortunately, or unfortunately, most people these days prefer to go through content on WhatsApp, or on the phone browser directly. When you send out your precious profile, chances are acutely high that the prospect or recruiter opened the same in their mobile phone and not on their laptop. So the digital portfolio has to be versatile across various mediums. Basically, you will have to tweak the portfolio to create a desktop version and a mobile phone version. Website builders such as behance.net, wix.com, etc provide the mobile friendly version as part of their package.

Where to build your digital portfolio?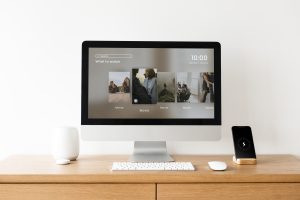 Microsoft power point, Adobe illustrator, InDesign are all software that allow you to custom create beautiful templates. When you build on any of the above, you can print the output in good quality paper in the form of a booklet or brochure. You can also convert the same to pdf and keep it ready to pass on to interested people. Remember to add hyperlinks to your website or blog in the digital version. Wix.com and behance.net are websites that offer templates where you can also customise to build a unique website. Since there are umpteen numbers of similar websites, we strongly suggest you to research on the most suitable software or website that will help you design your unique portfolio.
TRUST BUILDING
How do you build trust via your portfolio?
Testimonials – If you are a design firm or an individual player with experience, it will help immensely to record the testimonials of old customers. The testimonials would be all the more credible if you include a photograph of the client with their designation tagged. Don't worry if you are a fresher with no exposure to the industry yet; always helps to have a reference from a celebrated teacher in the field, a senior or classmate. It does not matter who gives the reference; what matters is the impact you have made in your professional surrounding and that will reflect in the testimonials received.
Photograph and self introduction – A professional photograph attached with your self-introduction makes you a real, credible candidate in the eyes of the prospect. This approach helps the viewer to relate even as they receive a portfolio from a stranger over social media.
DESIGN TIPS
Have a cover page – The cover page ideally could have information about you – name, designation, institute of graduation. Depending on your booklet's design layout, you might have the self-introduction and photograph in the cover page, or not.
Have a header and footer – These two together can accommodate branding elements such as logo, website, name of the firm or individual, project type, etc. There will be a sense of uniformity and better expectations will be set as one sees a systematically laid out booklet.
Have uniformity in background colour schemes, fonts and title positions. Flip through well designed brochures and booklets to get a hunch on how to bring about the professionalism to your presentation.
Above all, be confident and select your best works. Feel free to compose new work for the portfolio, if you need it to spruce up content. Best wishes!