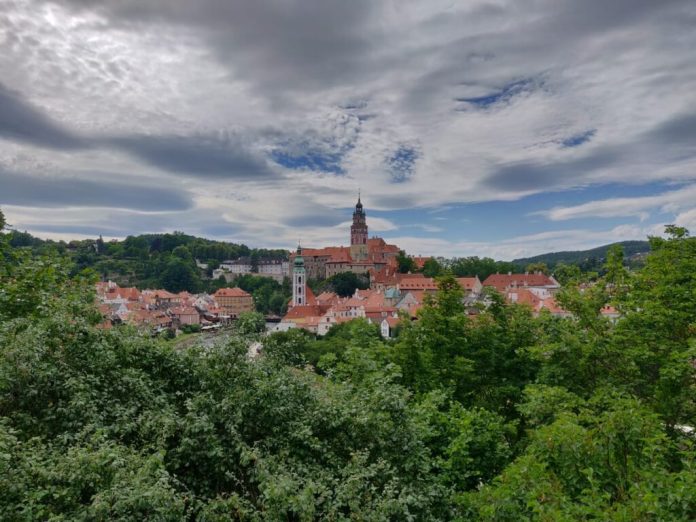 Architecture is a spectator to history. Old buildings and heritage structures tell stories of times long gone, the chronicles of our ancestors and therefore need to be respected and preserved. As an Indian architect in Europe, this has been my biggest takeaway so far. The Europeans respect their culture and heritage, not just on dinner tables, but also in their everyday ingrained lifestyle. It is no wonder that small villages in Switzerland are so well cared for, tiny towns in Greece retain their charm and different pockets in Italy remain unique. Let's elaborate on this by considering the example of Cesky Krumlov!
Cesky Krumlov is a small town built on the curves of the River Vlatava. Its distinct medieval flavor in architecture brings tourists from all over the World to experience a time warp. Located 190 km from Prague, the town was originally formed around a 13th century Gothic castle and to this day retains that marvelous character because of which it was declared a UNESCO world heritage site.
The most famous structures in the town are the Church of St. Vitus known for its Gothic design and the Chateau complex which is one of the largest in Central Europe. The view from the forty historical buildings in the chateau comprises of a winding old town with cobbled streets, restaurants on the river banks, Renaissance houses with red pitched roofs – typical of Czech Republic, little shops and cute hotels. As the town is not as crowded as Prague, visitors can enjoy fully immersing in its architecture and nature.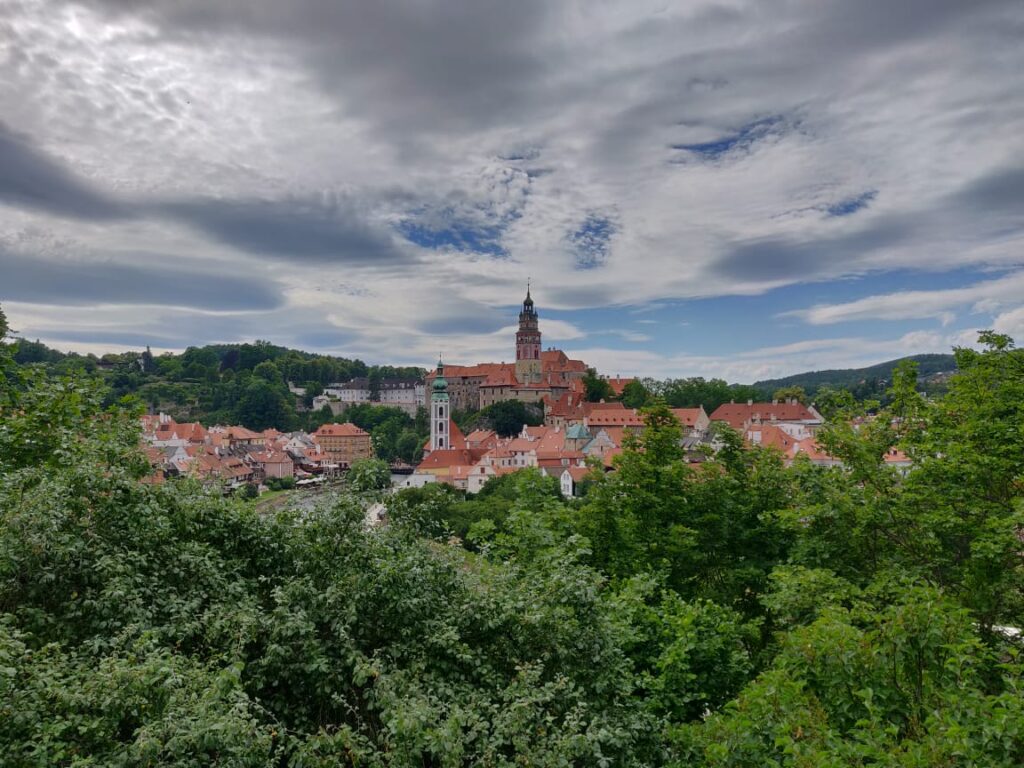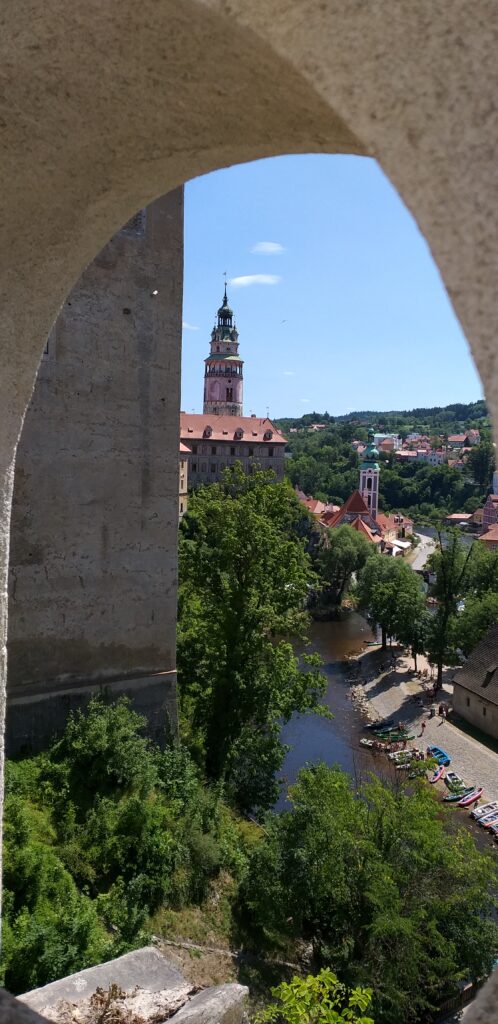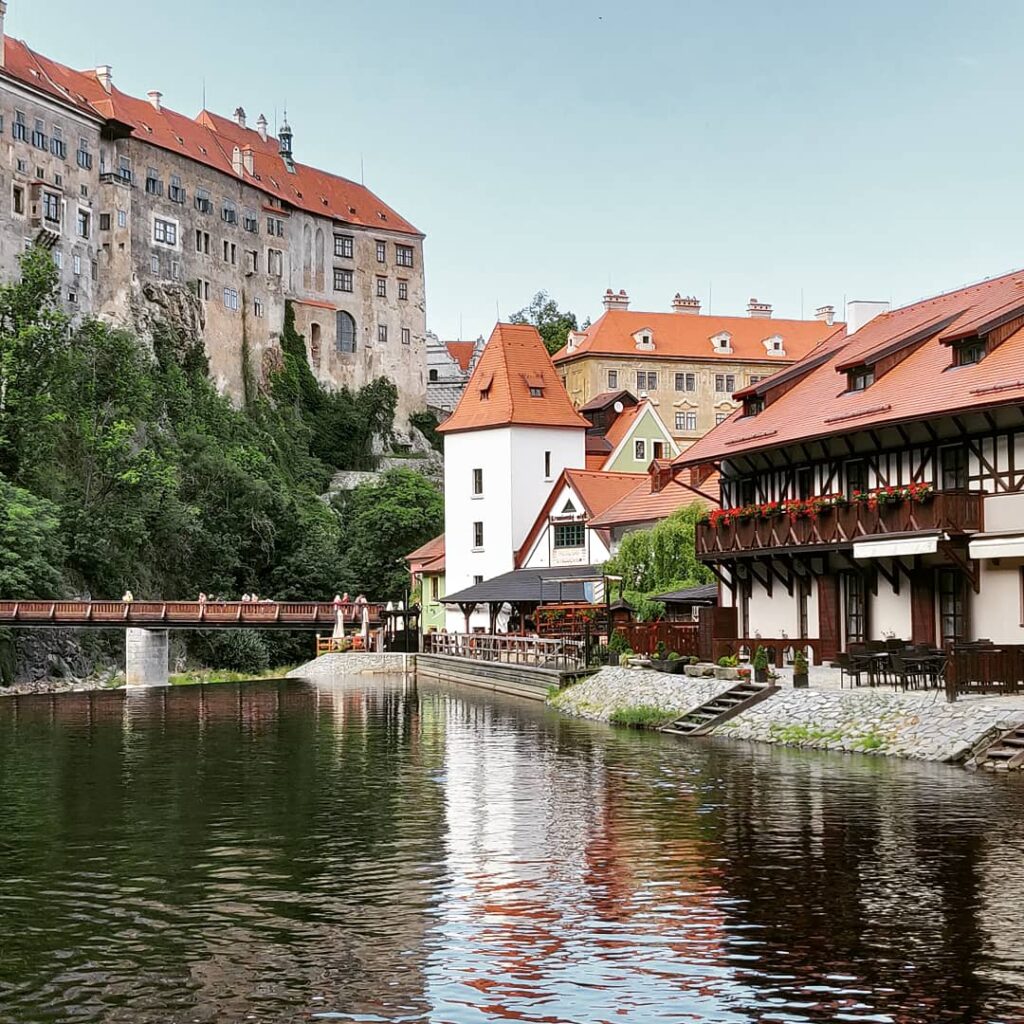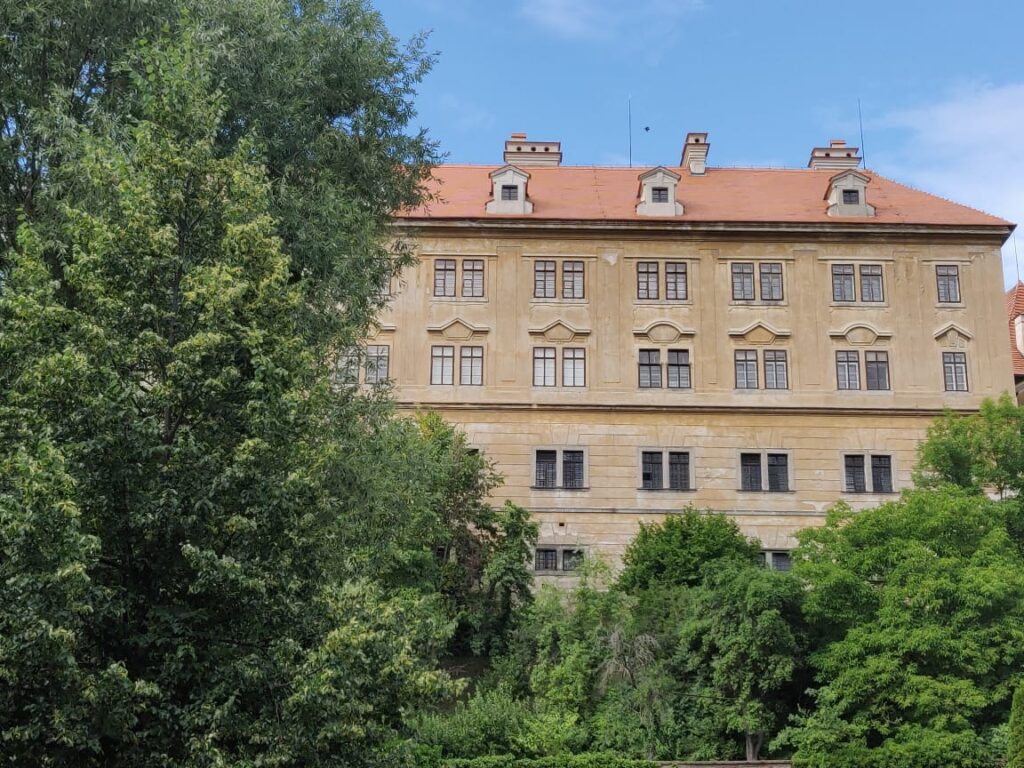 The Krumlov castle was home to a number of royal families in ancient times and it stands to reason that its restoration was of prime importance. The castle boasts of Gothic, Renaissance and Baroque elements with artwork and imagery to add. Derived from the German 'crumbenowe' the Krumlov Castle literally means a place on the rugged meadow. The iconic structure is visible from far away, framed by thick trees and shrubbery. Overall, the effect is dramatic – an ancient castle rising from the rocks and bushes above the city.
Cesky Krumlov has a lot of Churches, chapels and small tucked away gems which designers would swoon over. The St. Jost Church in the heart of the town dates back to 14th century and is lined with small shops with handicrafts and famous Czech eatables. The iconic green onion dome is visible from many parts of the town, always getting framed in beautiful ways. The peek-a-boo effect of the town is one to note, which lets the viewer behold the sites in different angles. This means that a person with a camera can do no wrong, as you can point and shoot from anywhere and get a wallpaper picture.
The Cloak bridge is a gateway with a screen of arches and presents a good stop on the way to the 11 hectare gardens. The bridge obviously has a walkway on top with amazing aerial views to the town. From up there, one sees the tourists rafting in the Vlatava river, families dining in cute restaurants and tourists trying to capture the massiveness of the structure. Again, the bridge seems to grow out of a rocky mass at the bottom and appears to be getting swallowed by the shrubbery. The entire town is like a long lost fairytale and many sunny afternoons can be spent marveling at the craft of designers past.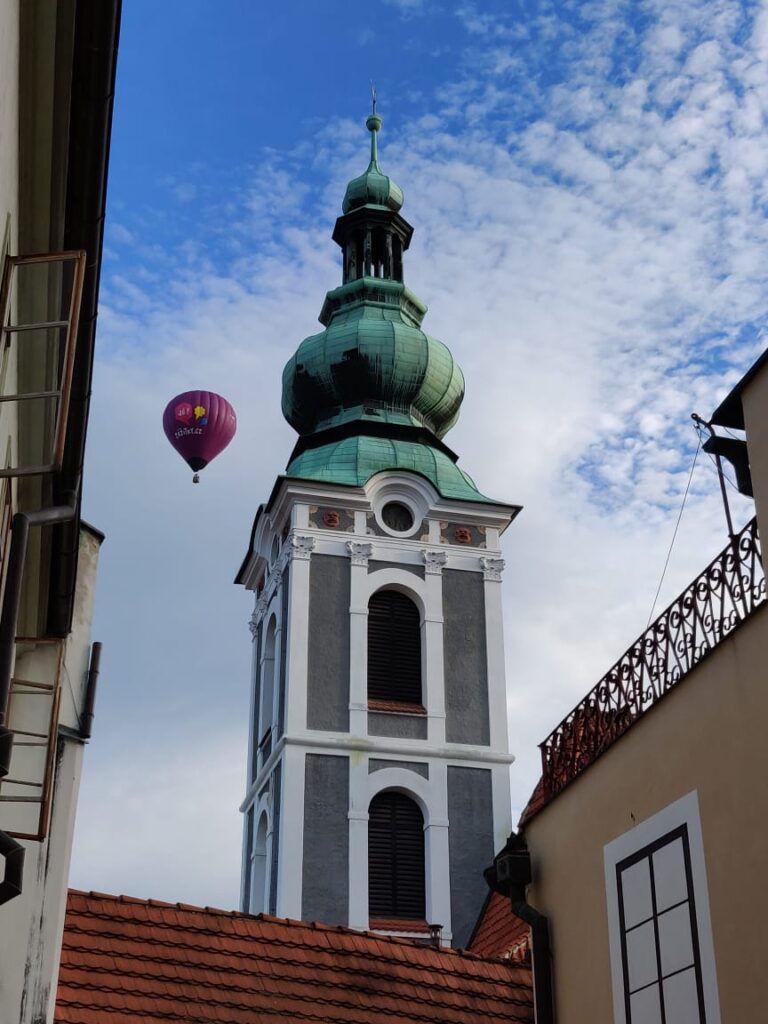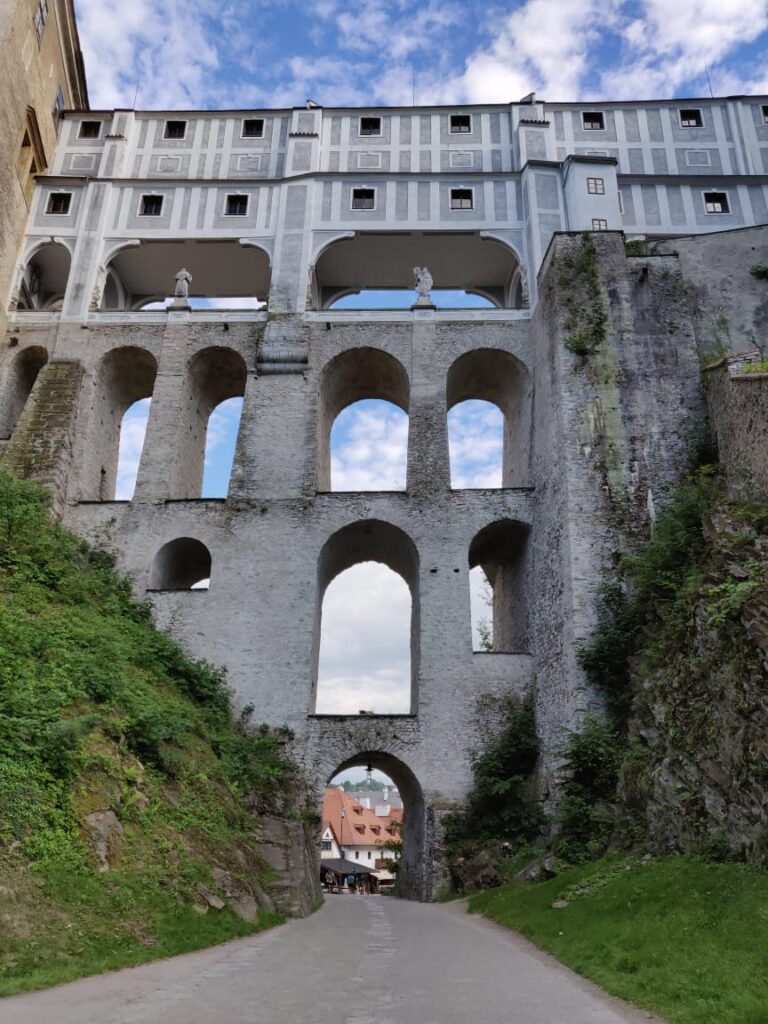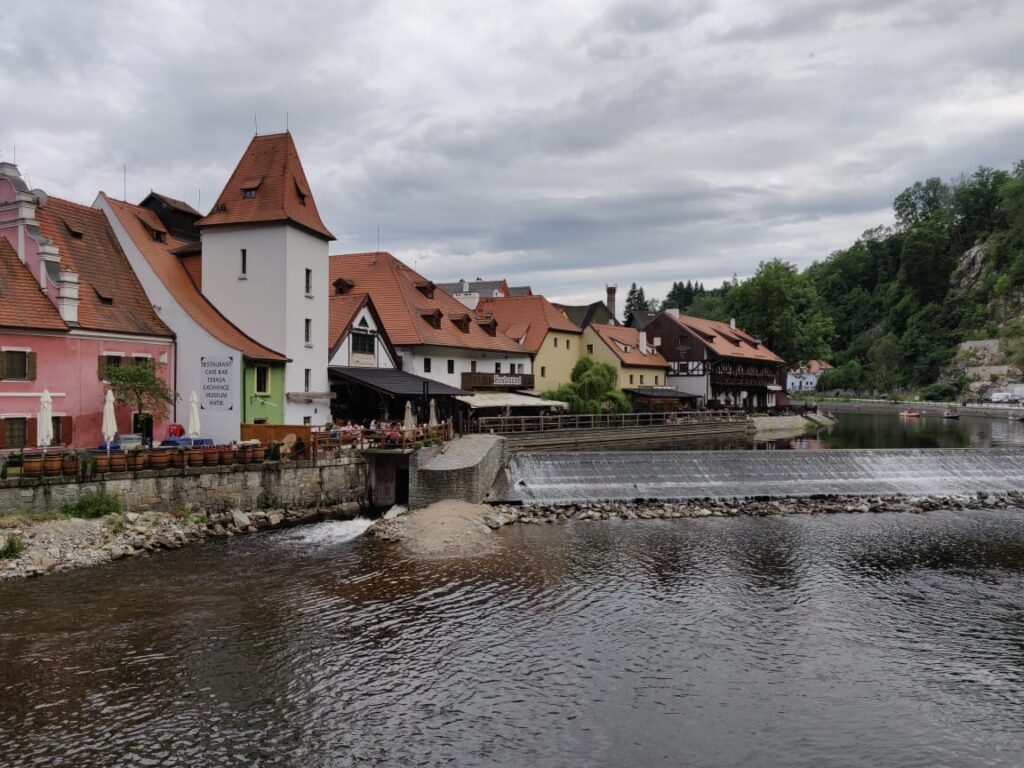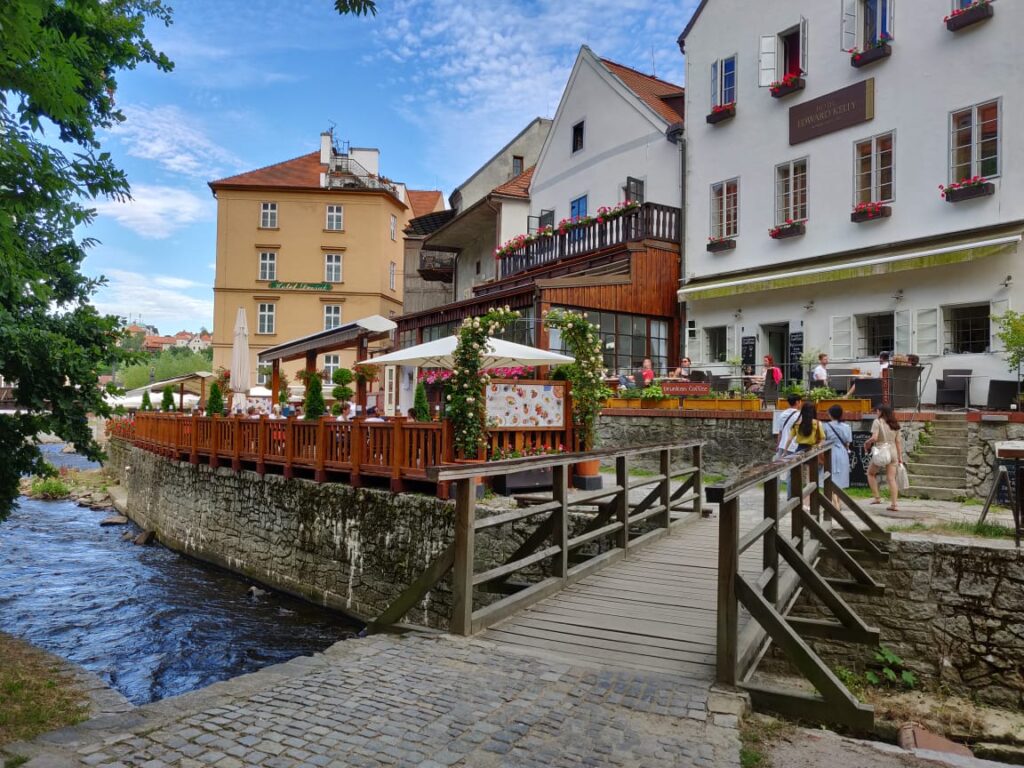 As magnificient as the big castle is, it doesn't undermine the simpler charm of the local houses or shops. The streets are lined with cafes and pubs, outdoor eateries overlooking the river and lovable details in shopfronts and balconies. The interesting thing is the winding river and alleys frame every turn so beautifully that one cannot take their eyes away. Predictably, the townscape makes for amazing pictures. Bright colors on the façade, flowers, stone and wooden textures, the clean river and the recurring red tiled roofs are a sight for the soul.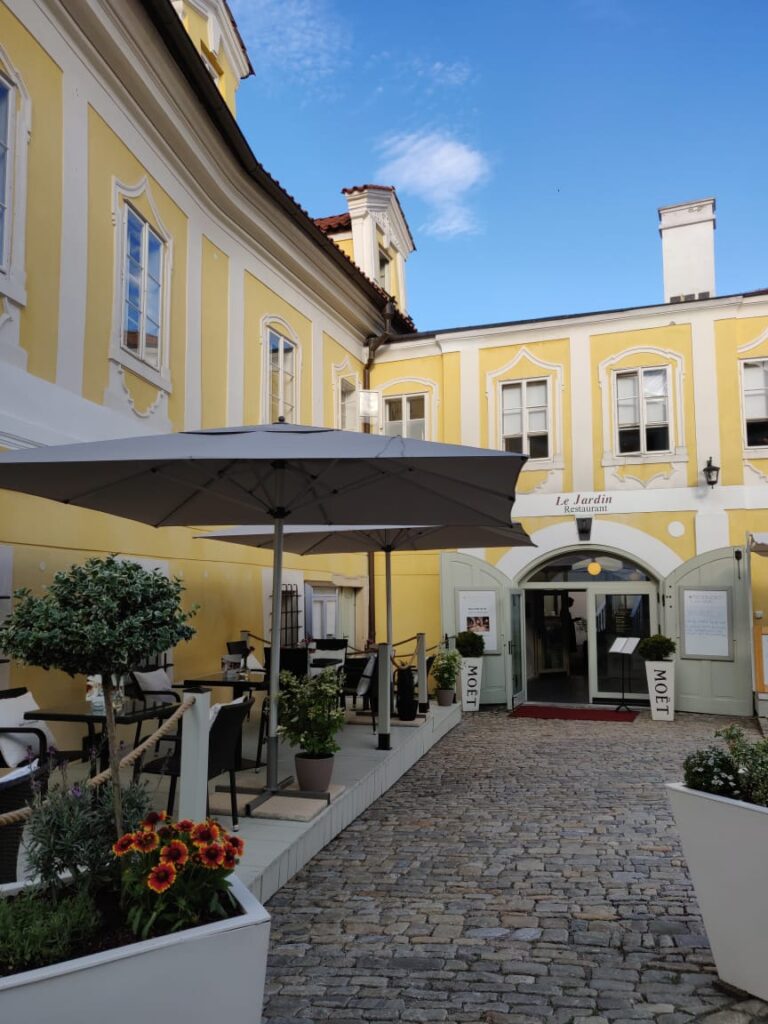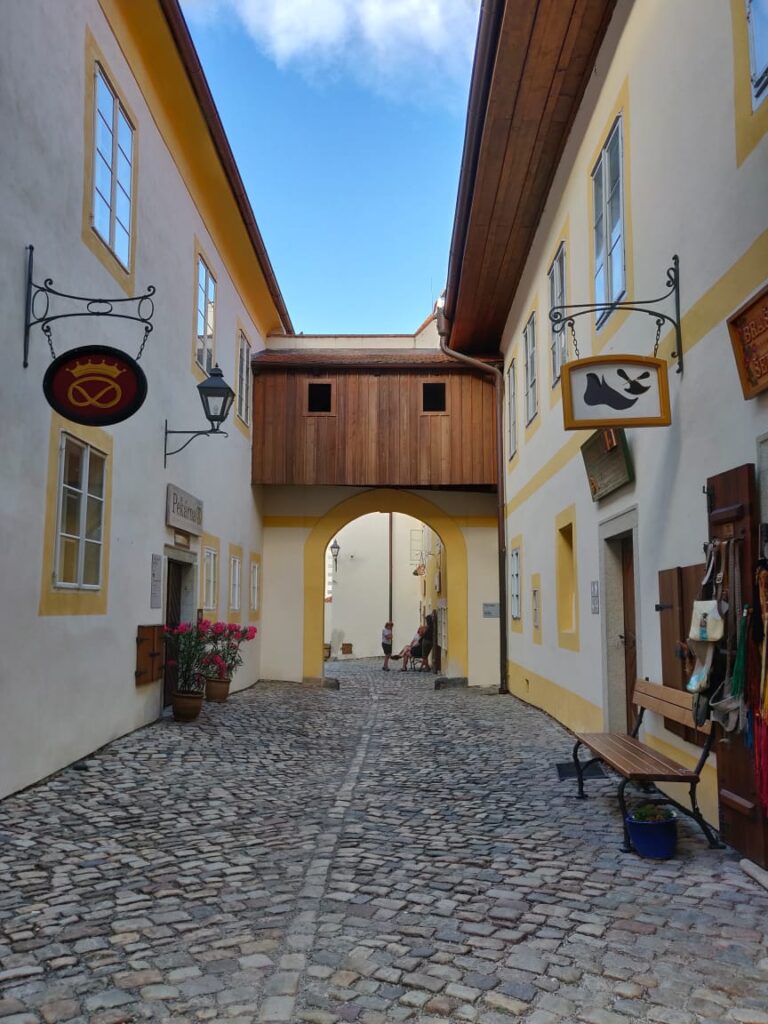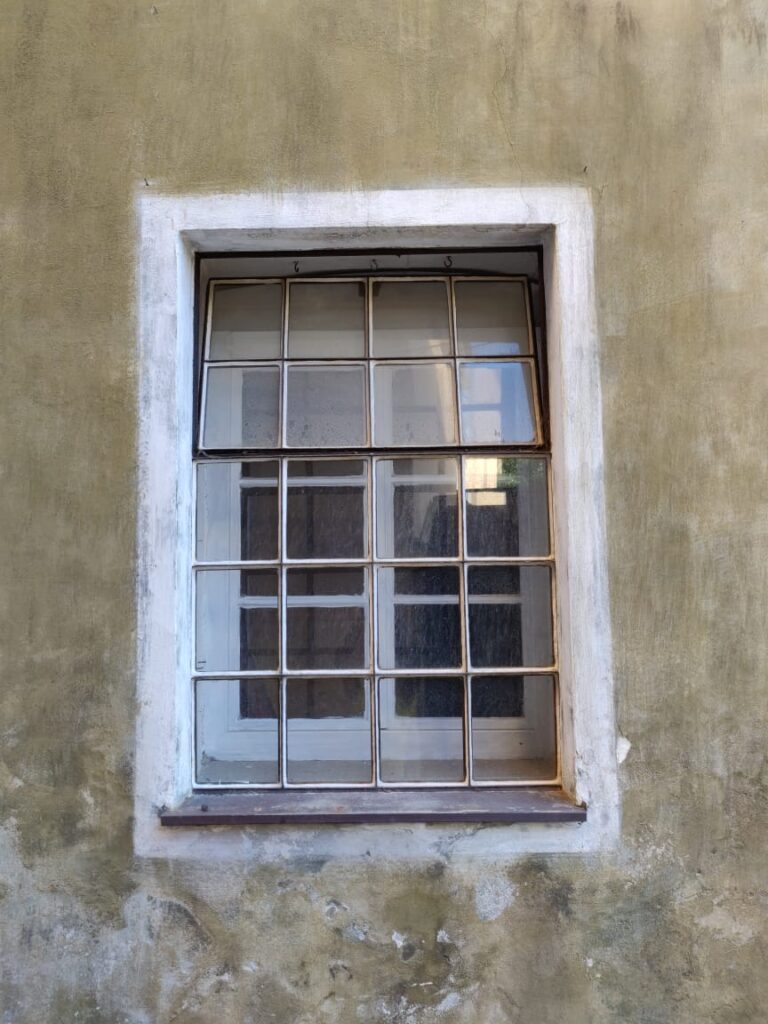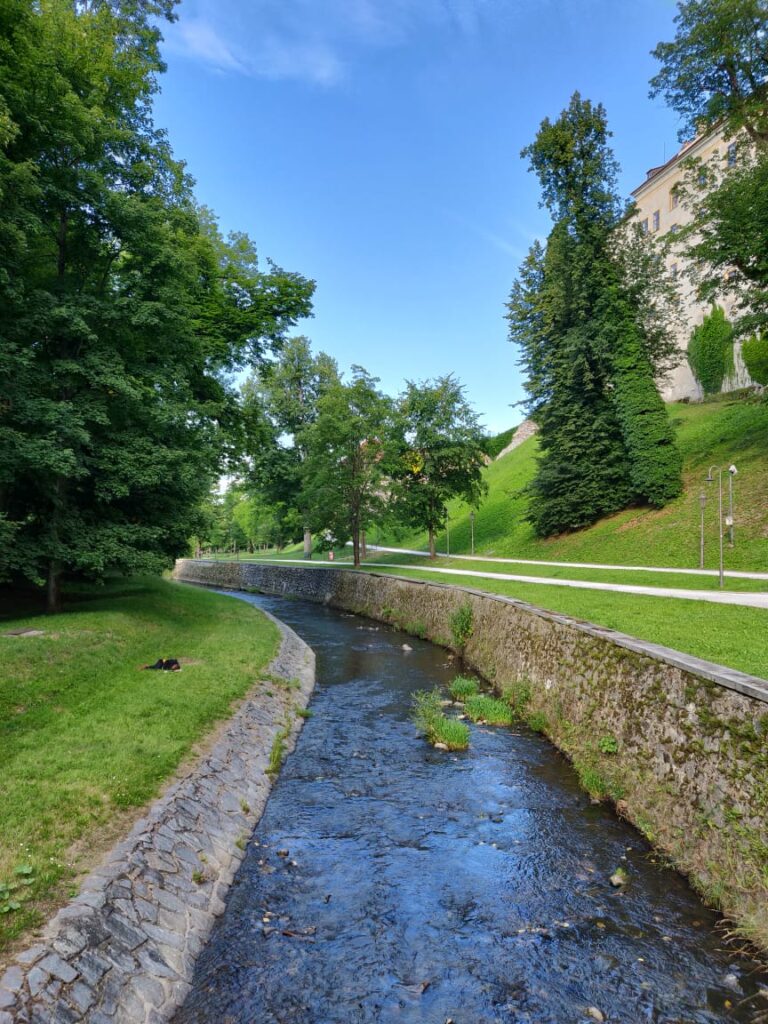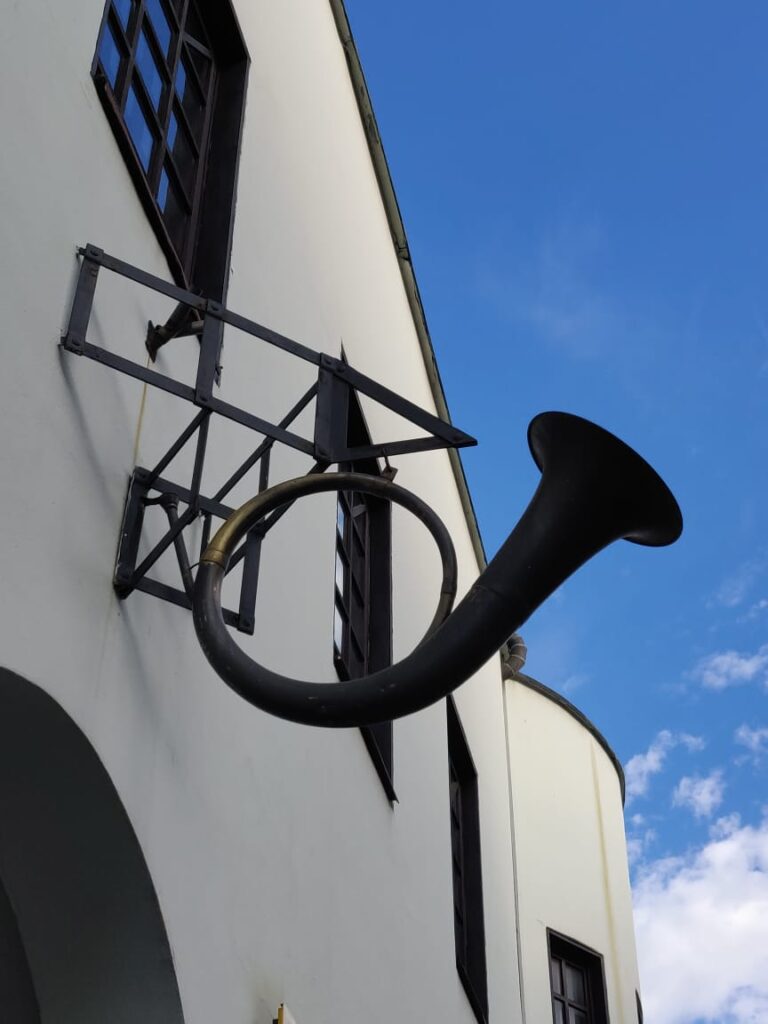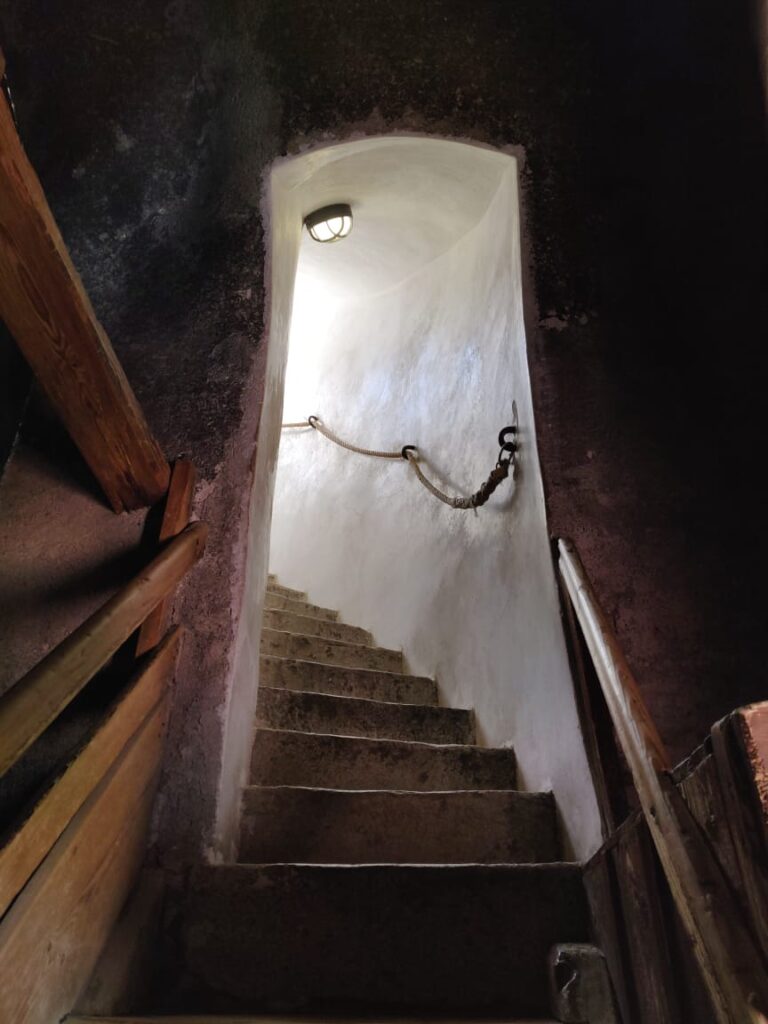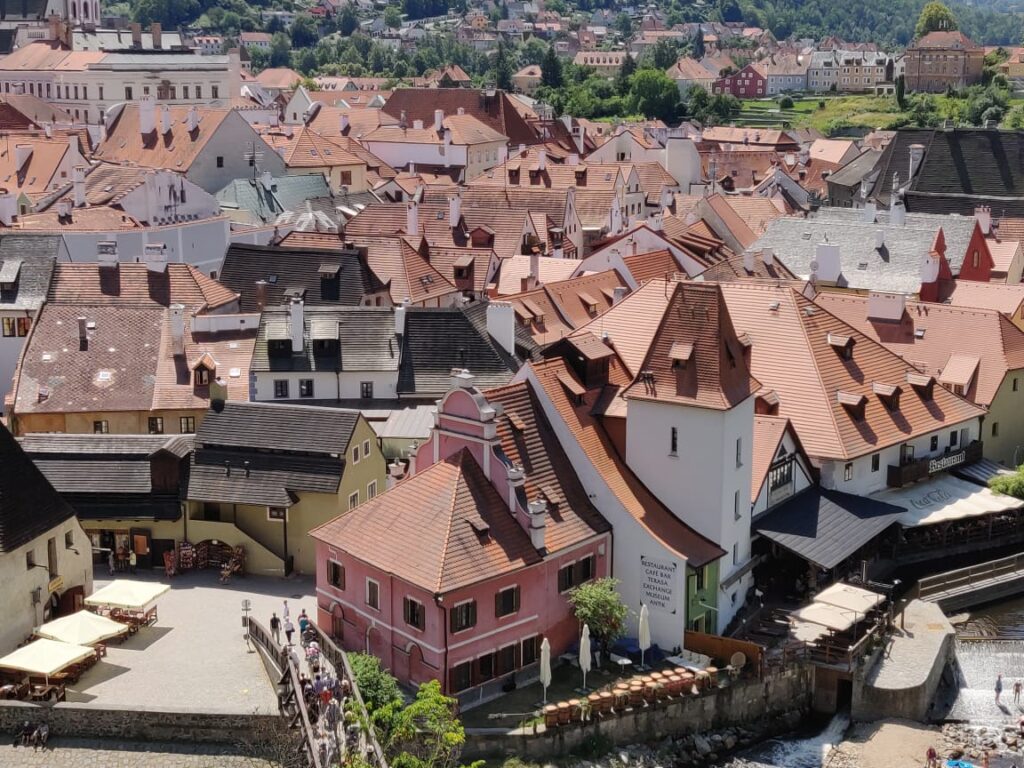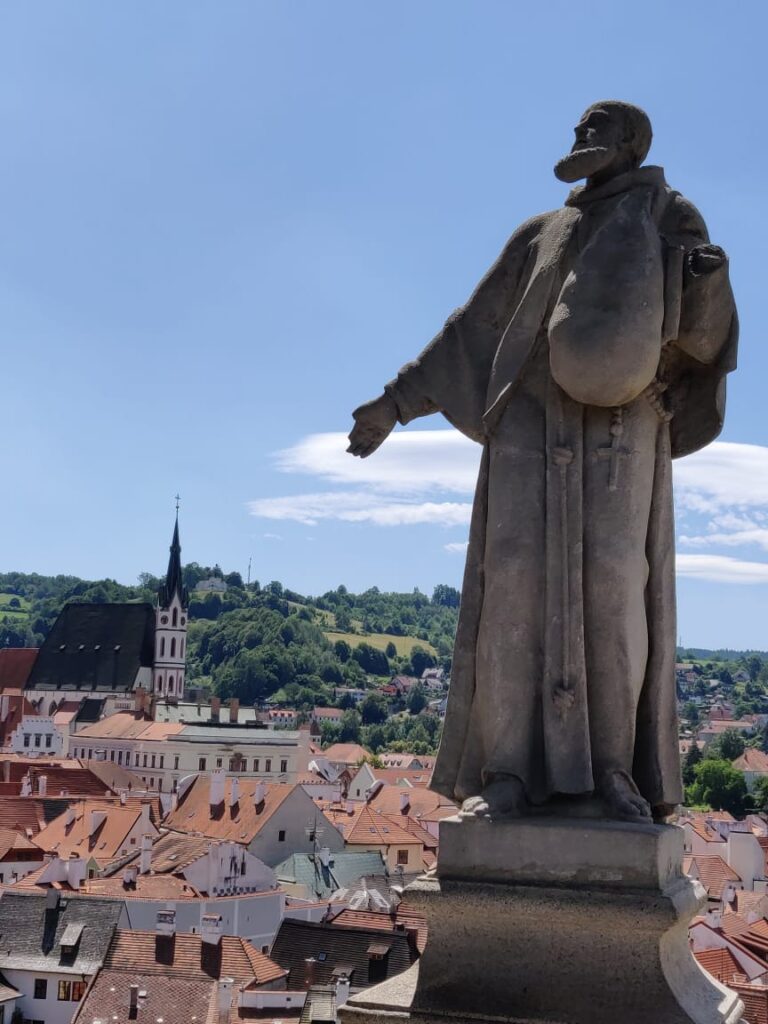 Endearing details are guaranteed to catch your eye while strolling around Cesky Krumlov. Vintage signs, wooden mouldings, motifs from the Renaissance period, artwork or even old railings add more charm to the streetscape. Bespoke lamps from old times, interesting sculptures, gutter details, small arches or unique decoratives presented by small retailers is a common happening. The entire town is pedestrian friendly and there are various opportunities to relax on street benches, dip your feet in the river or get comfortable on lawns. The town has a calming vibe sure to enthrall anyone who visits it!
History and geography isn't and shouldn't be limited to textbooks or classrooms. Preserving one's traditions and cultures isn't so much about bragging about them but rather to conserve and cherish them. Even though old Indian villages have so much treasure to offer in terms of landscape, old buildings, heritage structures, why is it that they are so grossly neglected? Barring places like Hampi, Jodhpur, Auroville or Goa, we have so much potential in other towns and centres to develop tourism and invite the World to see India's hidden gems. Instead of focussing solely on cities like Mumbai, Delhi, Bangalore or Kolkata – its time we urge our leaders and designers to attend to small towns and villages. Major restoration, beautification and upliftment should be carried out in places where tourism could mean new livelihoods and growth. With India being a majorly rural country, I believe we have it in us to compete with the beautiful European towns. Strategies for the same is something to be pondered upon by decorated architects of our time. Afterall, how will the next generation remember the chronicles we endured?