Designers are always trying to bring in fresh ideas to the table. Each environment must cater to its user's needs. Spaces affect people psychologically and can improve or decrease quality of life. In the case of offices, employees must be kept at their highest level of productivity at all times to ensure good work. In order to do this the office must be designed to adapt to the employee's needs. Therefore to ensure the productivity of the employee, a study into the above mentioned relationship must be conducted so as to understand how it works. "BUILT ENVIRONMENT" refers to the man-made surroundings that provide the setting for human activity, ranging in scale from buildings and parks or green space to neighborhoods and cities that can often include their supporting infrastructure, such as water supply, or energy networks. The aspects identified with respect to the independent variable are:
Spatial Organisation
The planning and location of the meeting rooms, work spaces, service areas, reception, the furniture arrangements within the individual spaces inside the office. The main purpose of an office environment is to support its occupants in performing their job — preferably at minimum cost and to maximum satisfaction. With different people performing different tasks and activities, however, it is not always easy to select the right office spaces.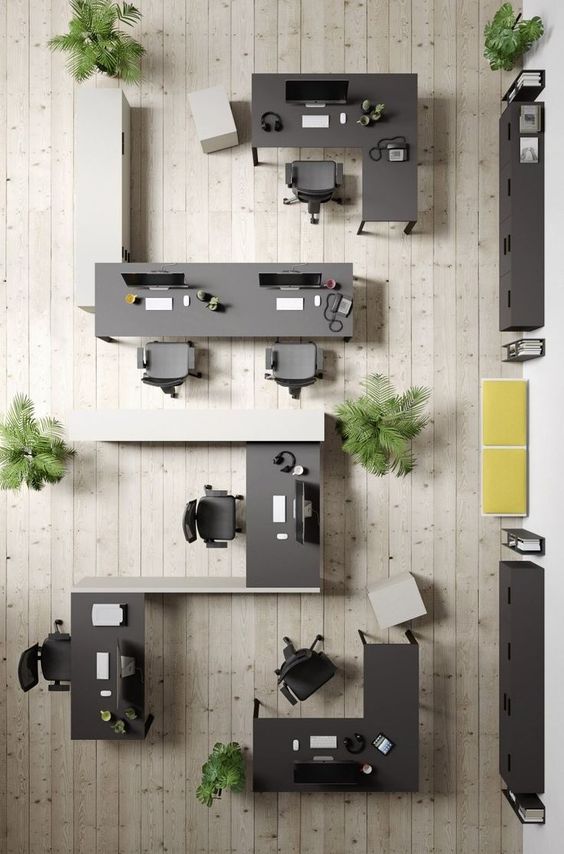 Ventilation
It is the intentional movement of air from outside a building to the inside. When people are present in buildings, ventilation is necessary to dilute odors and limit the concentration of carbon. Ventilation, as defined here, is the supply of outdoor air to a building. Ventilation rates vary considerably from building to building and over time within individual buildings. Throughout the normal range of ventilation rates encountered in buildings, increased ventilation rates are, on average, associated, with fewer adverse health effects and with superior work and school performance. There is also some limited evidence that occupants of buildings with higher ventilation rates have lower rates of absence from work or school.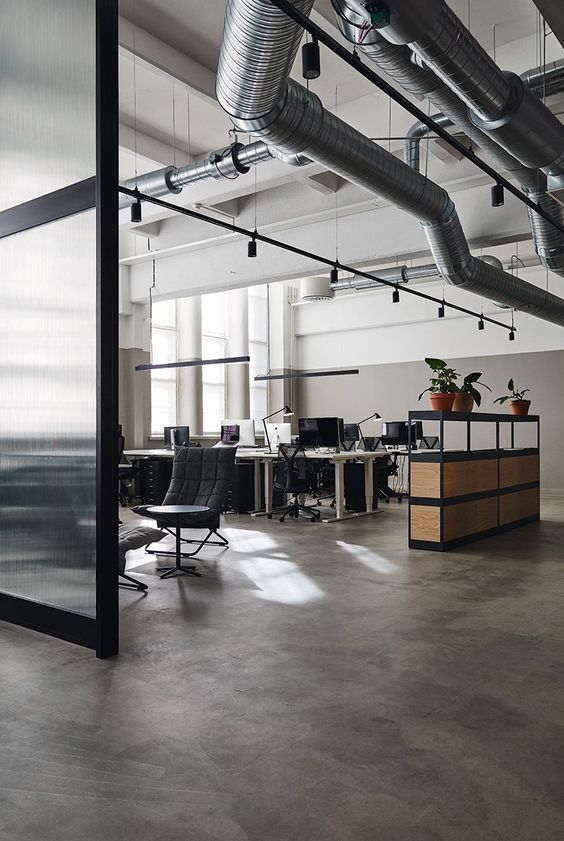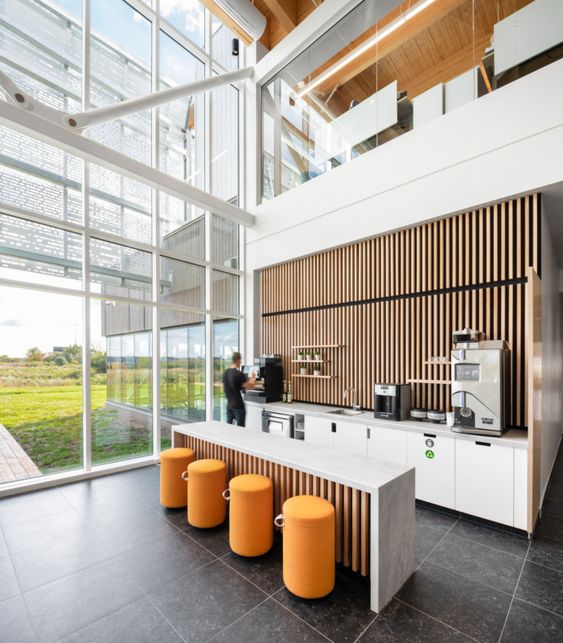 Lighting
Light is not only important for us to see but our body requires natural light to function properly. It refers to both Natural & Artificial Lighting. Before the 1940s, daylight was the primary light source in buildings; artificial lights supplemented the
natural light. In the short span of 20 years, electric lighting had transformed the workplace by meeting most or all of the occupants' lighting requirements. Recently, energy and environmental concerns have made day lighting a rediscovered aspect of building lighting design. The physics of day lighting has not changed since its original use, but the building design to use it has. Day lighting is often integrated into offices as a statement and for energy savings. However, benefits from day lighting extend beyond architecture and energy. The psychological and physiological aspects of natural light should also be considered. The comforting space and connection to the environment provided to building occupants provide benefits as significant as the energy savings to building owners and managers.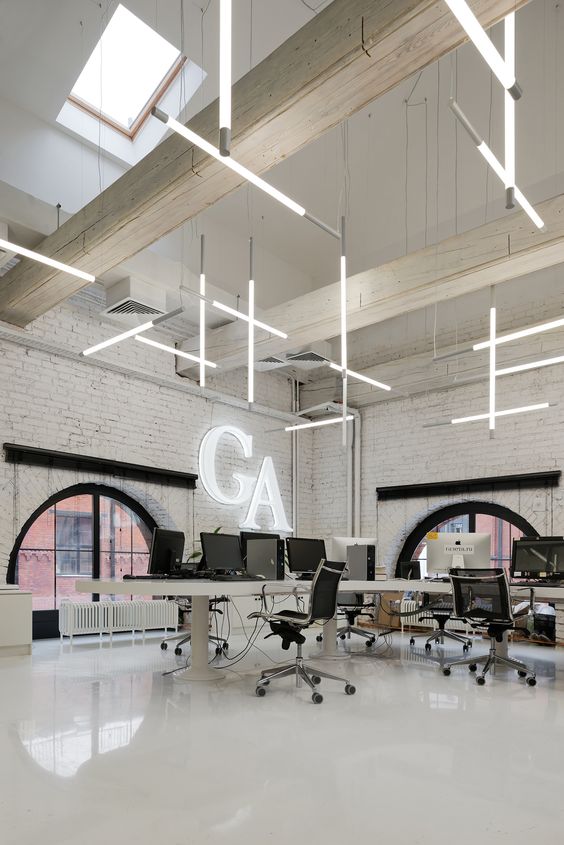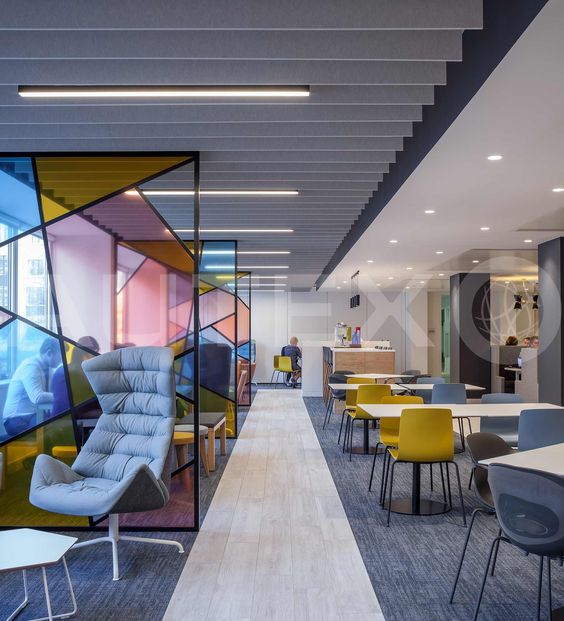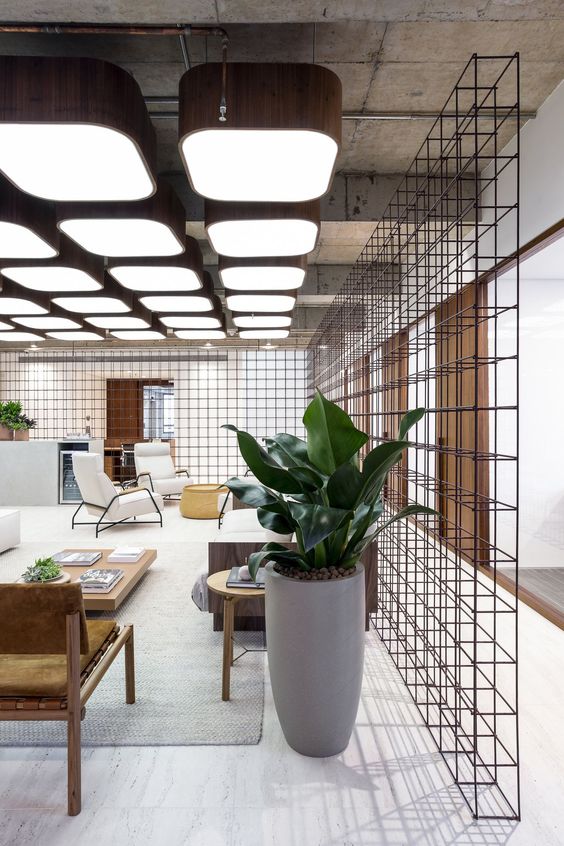 Color
Color is a very powerful medium in architecture. It can affect mood and it can stimulate the brain in various ways. Do not underestimate the power of color. Certain colors and color relationships can irritate, cause headaches, or make you feel sick. Other colors and color combinations are healing and soothing and make us more productive. There are over 16.8 million different hues of color, of which the human eye can discern about 7 to 10 million of these. So, we've got a lot of color to work with. That makes the margin of error pretty high. So before you get out the paint brush, let's take a brief look at some of the basic colors and their psychological impacts.
RED: Raises the room's energy level. If you want to stir up excitement, it's a good choice. Beware it can raise blood pressure, speed respiration and heart rate.
CRIMSON: This color can make people feel irritable. It can invoke feelings of rage
and hostility (think Crimson Tide vs. Auburn). Avoid painting your office or home
crimson as it will likely breakdown peace and harmony.
YELLOW: It communicates happiness. It's energizing and uplifting. However, as
a main room color it can cause people to lose their temper. Babies tend to cry more in an all yellow room.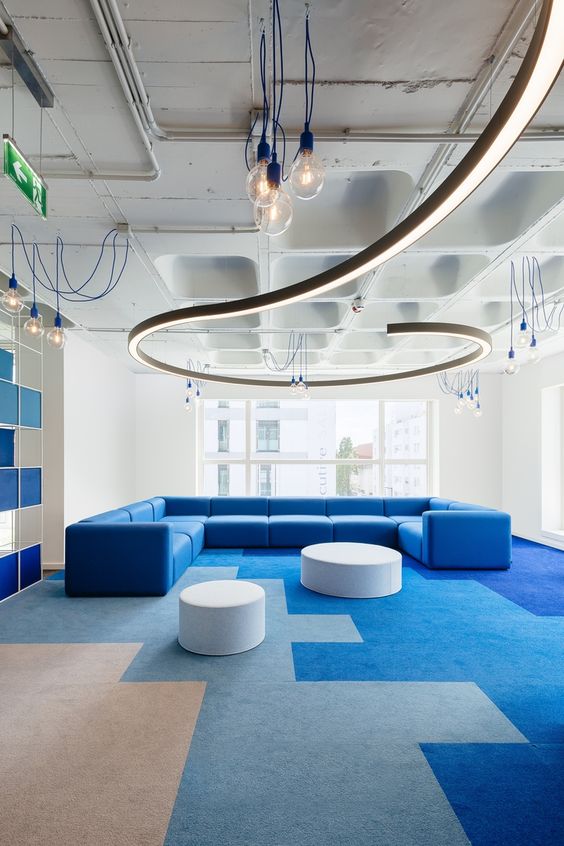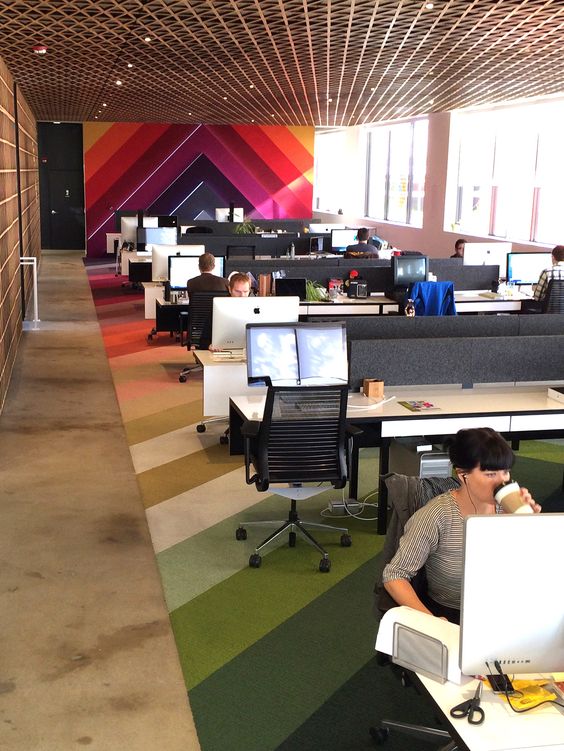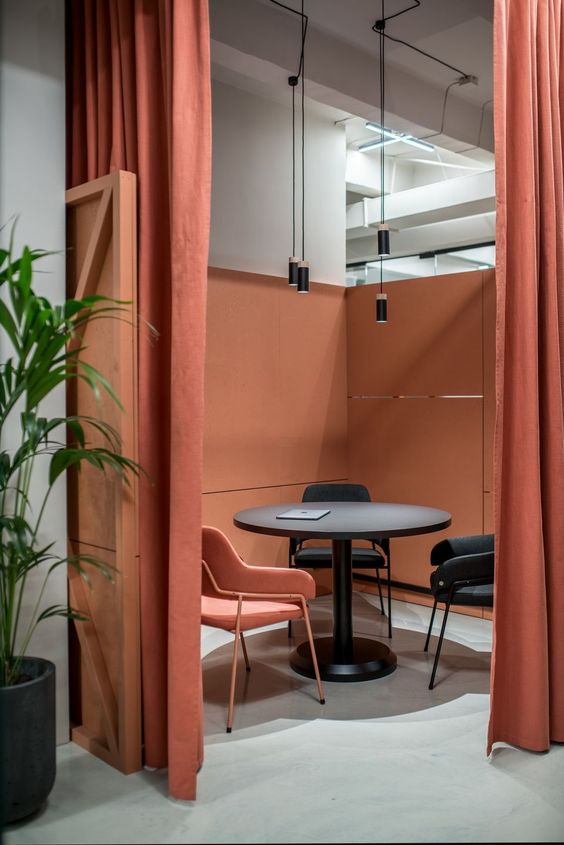 BLUE: It's reduces blood pressure, slows respiration and heart rate. It encourages
relaxation. Some blues however, can make you feel chilly. Dark blues, especially, can evoke a feeling of sadness.
GREEN: It's considered the most restful color for the eye. It encourages unwinding,
togetherness and comfort. It's also believed to help fertility, making it a great choice for the bedroom and intimate spaces.
PURPLE: The darkest values of purple suggested drama, sophistication and wealth. It's usually associated with luxury and royalty. Lighter hues of purple can be quite relaxing.
ORANGE: Like red, orange can evoke excitement and enthusiasm. It brings out emotions. Ancient societies felt orange had healing powers and increased energy levels.
NEUTRALS: Colors like black, white, grey, and brown are typically used as background or accent colors. Grey has been known to promote creativity. This is probably because it is so neutral, your mind has no distractions and has no choice but to create something interesting.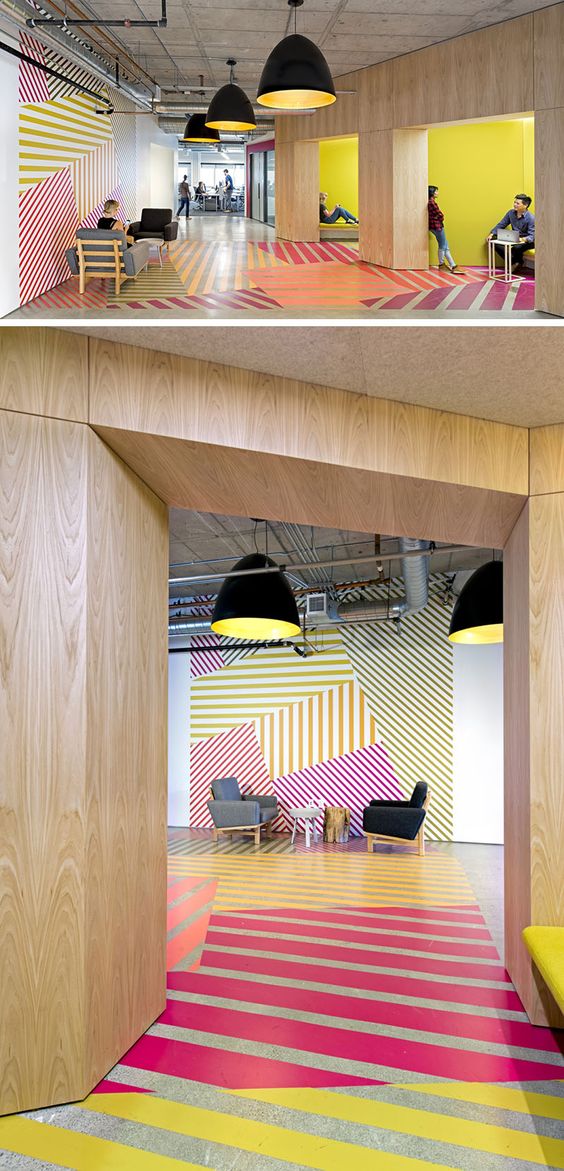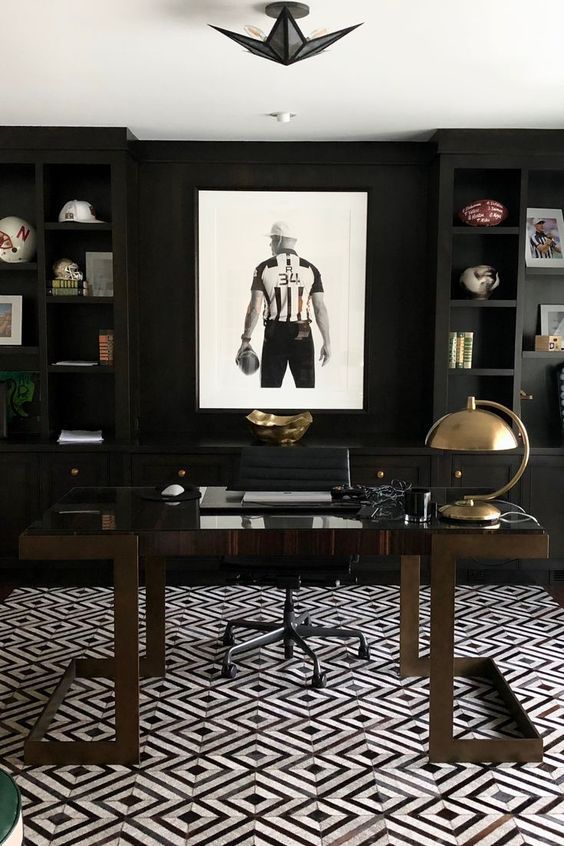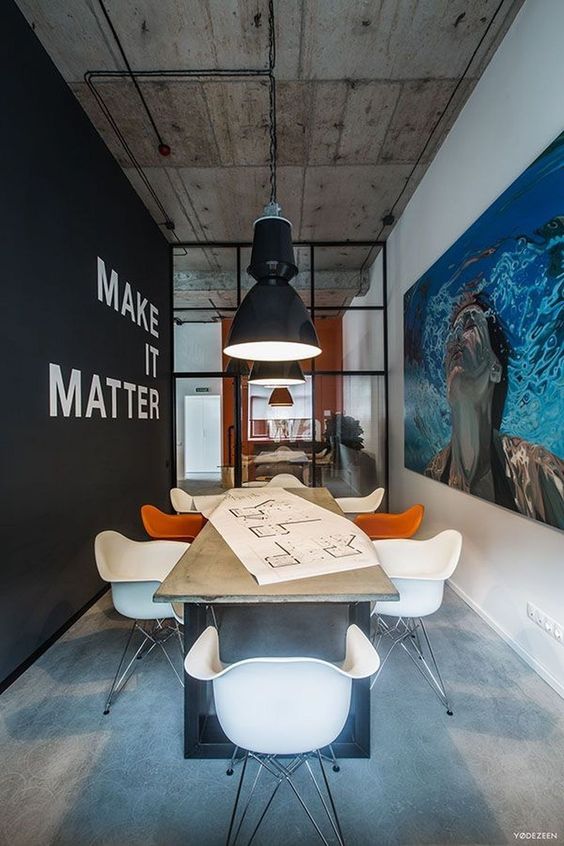 Colors do impact our psyche whether we know it or not. Choosing the right ones for walls, furniture, window coverings, accents, etc. are important when it comes to creating the proper mood and encouraging the proper activity and behavior.
Acoustics
In any office acoustics are very important as the employees need to concentrate on the work they are doing. Worker productivity is, simply, the relationship between "inputs" (information, materials, instructions, etc.) and "outputs" (tasks, decisions, etc.). And since the "production machinery" in offices consists primarily of people, anything, including noise, which materially affects their work conditions, is likely to have some impact on their ability to work productively.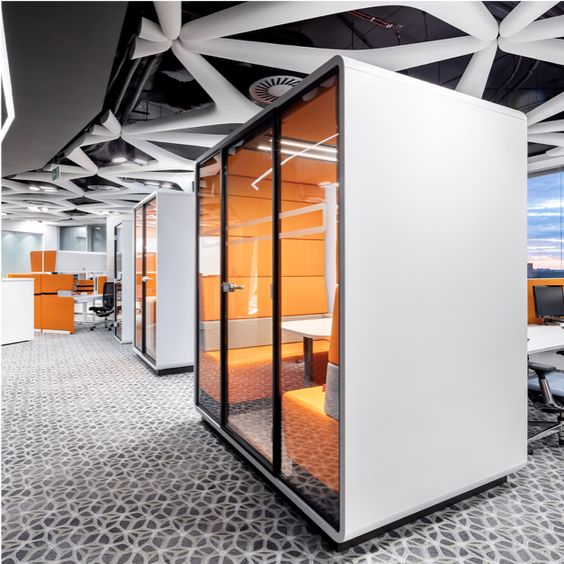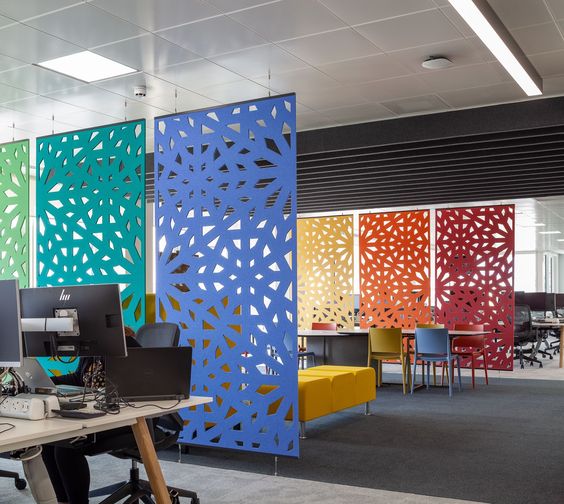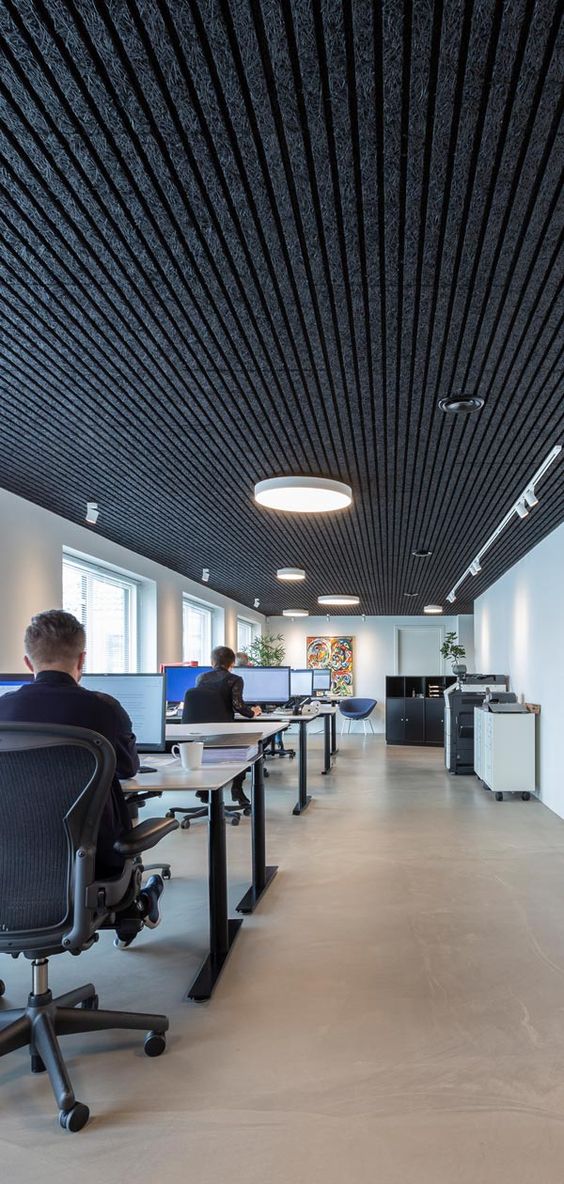 Conclusion
Occupant health and safety has always been one of the key concerns for employers and it is largely defined by regulations and overseen by public agencies. Today, offices are – once again – looking at occupant needs and are going beyond compliance levels. They are interested in proactively linking employee well being to the office work environment. It is this interplay between indoor quality and productivity that designers need to closely study and consider while designing not only office interiors but all spaces in general.