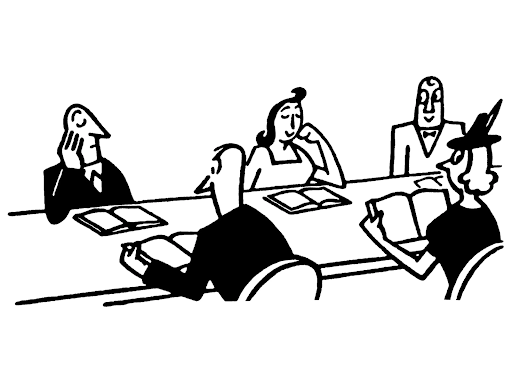 As per Allied Market Research, The global AEC market size was valued at $7,188.00 million in 2020 and is projected to reach $15,842.00 million by 2028, growing at a CAGR of 10.7% from 2021 to 2028. Not to mention the advent of Metaverse has initiated newer territories for the consumers to experience and buy real estate through a digital realm. And if you're still questioning whether or not you need to be digital, then that's something to think about.
Gone are the days when word-of-mouth served to be the ultimate marketing tool that ensured a retaining client base. Now it's all about the stories behind your projects and how you are showcasing them to the audience. Popular platforms like Instagram, LinkedIn, Twitter, and many more have nurtured these intents by providing a vast audience who can consume this data and act on it. Journalism in Architecture aids to promote just that!
Why is Architectural Journalism an Important aspect in the Design World?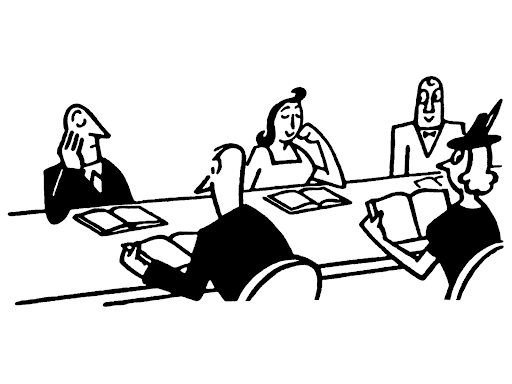 Unlike popular opinion, Architectural Journalism is not only related to writing blogs and articles on trending topics, it is more than that. Acting as a flag-bearer of social responsibility for the AEC industry's awareness, Journalism architecture takes the high road towards the act of reporting and observing current needs and provides an investigative approach to create a broader understanding and awareness.
It is a binder between the commoners and the designers, bridging the gap through words.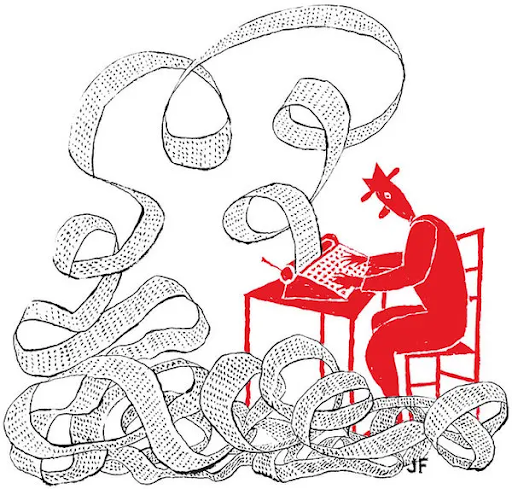 From exploring the various medium of digital and print; from articles, blogs, whitepapers, emailers, opinion pieces, case studies, and guides, Architectural journalism expands mindfulness around the structures and surroundings we live in to impart a certain sense of sentiment towards it.
In the current times with climate change and other environmental issues on the verge, there is a need to have a conscious approach to how we perceive the architecture around us. Architectural journalists help people in understanding their surroundings better by igniting a humane approach towards it.
Knowing this, let's jump into the article and analyze if this career path is the ideal one for you!

How do you know Architectural Journalism is the 'one' for you?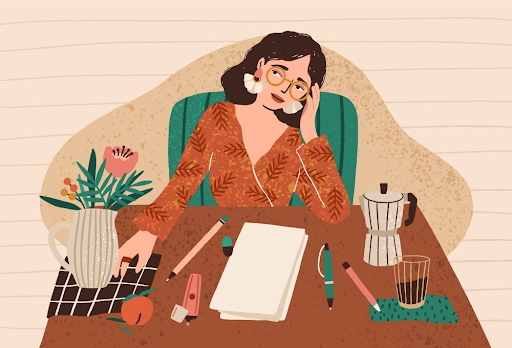 Are you an Architect who loves Architecture but hates drafting?
Are you good with your concepts but when it comes to their practical execution you're stuck?
Does Architectural theory or humanities excite you?
Your inclination to theory in architecture is the first sign of your intent to become an Architectural Journalist. Rather than having a technical approach in your juries, you believe that strong storytelling would create a better narrative for your design presentations. All this comes down to a strong inclination towards exploring the stories behind the structures.
Architectural Journalism in recent years has gained vast popularity as it beholds to power to spark curiosity. While it has a huge potential it is also seen as a rising trend, making the architectural industry more versatile and diverse.
Amongst the many, Ada Louis Huxtable, William Curtis, Janes Jacob, Alexandra Lange, Paul Goldberger, Michael Kimmelman, ​​are a few of the names in the industry who have paved their way through their words.

10 Skills required to be an Architectural Journalist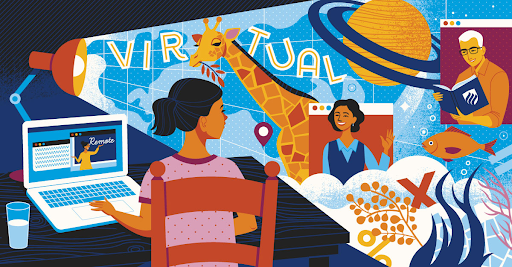 Apart from a strong inclination towards the design field and a liking to understand the nitty-gritty of Architecture, the field of Architectural Journalism is not exactly a cakewalk. However, with practice and an adequate skillset one can surely excel in it.
Let's look at a few of the top skillsets required to get started as an Architectural Journalist:
Architecture or Design background
Unlike popular belief, Architectural Journalist requires an in-depth knowledge of both the practicality and theoretical aspect of the field. Prior schooling that involves a similar curriculum can go a long way in providing in-depth knowledge that comes in handy in the long run.
Creative Thinking
An inclination to think differently goes a long way in creating compelling pieces that evoke a sense of emotion or provocation. Creative thinking, from sketching to writing adds a sense of versatility to your writing style while also making it unique in its own way.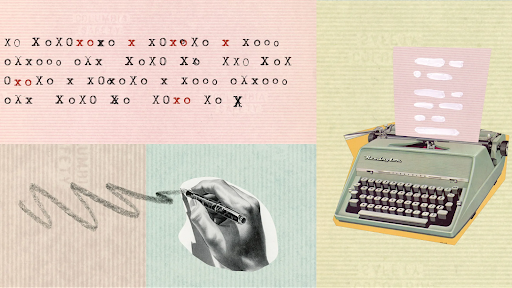 Reading
When it comes to Architectural Journalism, reading relevant is more important than everything else. From research papers to books and novels that have an art or architectural inclination, from insightful articles to ebooks and thesis; the list is long and never-ending, but the more you read, the more you know.
Writing
Practice makes you perfect and when it comes to being an Architectural Journalist, a regular habit of writing can be your biggest learning tool to improvise your skills word-after-word.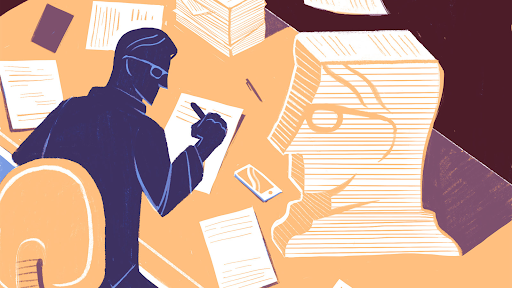 Research
Picking up information that is unique or sidelined by the commoner's eye is where the true beauty of a written piece lies.
A knack for research across various mediums like research papers, news, podcasts, youtube videos, books, novels, and many more can help in creating a holistic write-up that addresses precise information.
Analytical skills
Having a strong ability to think critically while analyzing the data in order to make difficult decisions can be a resourceful tool to become an Architectural Journalist. While being well-researched, journalists also require a strong problem-solving nature. The information they write needs to be converted into a productive actionable by society, having string analytical skills that cater to that.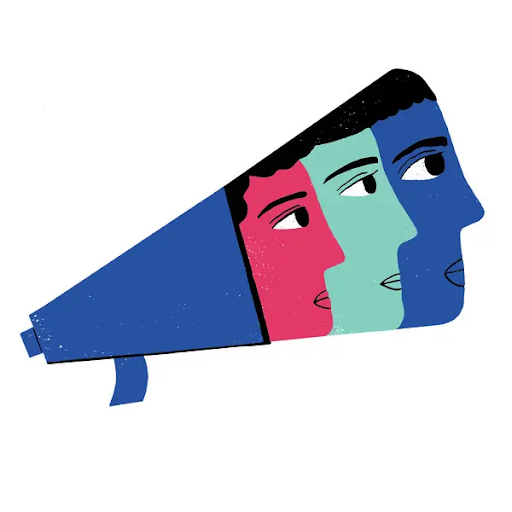 Networking and Connecting
The field requires a need to think outside the box and this is only possible when we broaden our scope of conversations by meeting and interacting with new people that have different perspectives. Be it for collecting compelling quotes to support a piece or to enhance your writings with a broadened mindset, networking can go a long way in establishing a strong foothold over your skills.
Oratorial skills
Being an Architectural Journalist, interviewing various designers and architects becomes a part and parcel of your day-to-day life. Having a strong set of oratorial skills can make you gain more relevant insights from the interviewee. It can help you in asking intuitive questions that add finesse to your work.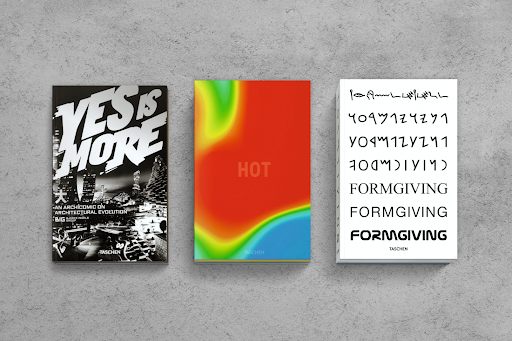 Graphic design or an eye for good creatives
As a journalist, you don't necessarily create the graphics but having an eye for a good one can make your piece more aesthetically pleasing while also making the imagery relevant to the text mentioned.
Know-how of current affairs
There's no need to stay put on a newspaper, but having a holistic idea of the current affairs and events is necessary to create work that is a by-product of considering varied opinions and thoughts.

Being an Architectural Journalist in the Professional World
While Architectural Journalism seems like a dreamy place to be on paper, the professional side of it has much nitty-gritty. It is an uncharted path that has an immense scope, national and international. There are various blogs and platforms like ArchDaily, Dezeen, designboom, Architizer, Architectural Digest, and many more that are stirring the path for upcoming architectural journalists to showcase their talent. Moreover, there are many platforms coming up in recent years, creating more scope and job opportunities for journalism in architecture.
Similarly, having an active online presence to expand their client base is on the agenda for Architectural and design studios. This could be through a strong SEO-enhanced website, media coverage, social media, or all of the above; the formats are varied and the scope, multi-fold.
Multinational architectural firms like Gensler, BIG, and many more are positioning themselves as thought-leaders through their compelling reports, books, and studies that are driving to be a reference point for the industry. The words behind these firms are helping them establish as brands over studios.
Why do Architectural studios hire an Architectural Journalist?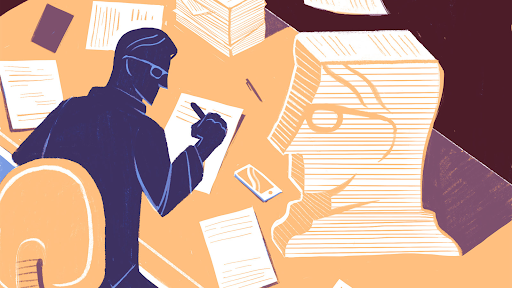 Most of the Architects and designers have a stunning portfolio of works, however, they lack the inclination towards a professional sense of writing that would create a viable impact for their works. They have a creative mindset in terms of their sketches but not when it comes to words.
They don't have the time to dedicate themselves entirely to the writing process.
They are not in constant touch with publishers and editors to get their projects effectively published on a continual basis.
Managing a digital presence across various social media and digital handles is a tedious task that doesn't fit in the schedule of the architectural firms and studios.
They lack an in-depth understanding of what each digital portal provides. While LinkedIn is all about networking, Instagram is meant for project showcase or Pinterest works more in creative inspirations and ideas. Different social media platforms require different content and creating this can be a challenge.
They lack the research in terms of the current trends and content that works. In the fast lane, we see a new trend every quarter, and keeping up with the same can also be a task.
They know the drill, but they lack niche expertise in the field. Even though, architectural journalism is a sub-part of architecture, being a subject-matter expert in it can make a piece of writing stand out amongst others.
They know the creative side of things, but do lack knowledge of SEO, content strategy, marketing, and content engagement that effectively grasps the fast-moving audience's minute attention span.
Where can Architectural Journalists Work?
There are no bounds to where Architectural Journalists can find a space in the industry, here are a few that have been trending for a while and can definitely entice the writer in you.
Communication Manager
Seamlessly connecting the studios and firms to probable publications, vendors, platforms, and stakeholders through cold pitching, emailers, proposals, etc.
PR Manager
Coordinating and enhancing the positioning of a firm or studio by associating them with various events, webinars, initiatives, collaborations, and programs within the AEC industry.
Architectural Writer
Writing researched pieces for project descriptions or architectural structures that can be used as a promotional aspect by various studios and firms. Creating thoughtful write-ups for blogs, articles, listicles, webpages, and many more.
Editor
Proof checking and editing write-ups for a client, you can either be associated with them on a freelance, full-time or part-time basis. The work also involves overseeing a team of junior writers and coordinating with them to create content as per timelines.
Staff Writer
A staff writer works as an in-house writer for agencies, magazines, publications, and firms who is responsible to work in tangent to the company guidelines to create well-structured write-ups across various formats.
Freelance Writer/Contributing Writer
Working either as a solopreneur or with a team of sub-writers, a freelance writer mainly works with multiple publications, agencies, firms, brands, and many more for multiple mediums of content. However, they are responsible to cover every step of the business, right from onboarding clients to ensuring a seamless delivery; making this a tougher choice.
Blogging
Architectural journalists also work as bloggers either through their website or social media pages to create content mainly in terms of social awareness where they can freely express their personal opinions.
Event Curator
Due to a strong researched background added with enhanced public relations, Architectural Journalists can also work as event curators. The role involves narrowing down on architects, deciding the flow of an event, moderating or acting as an emcee, coordinating with various stakeholders involved, brand collaborations, etc.
Research Associate
Architectural Journalists can work as research associates for various publications, magazines, firms, brands, and studios to create well-researched reports or whitepapers. They can also work as consultants that mainly delve into market research to come up with viable solutions.
Marketing Managers
Some journalists also work on a holistic role as marketing managers, to create and coordinate content across all social media handles. They oversee, curate, and schedule content while analyzing its traffic over the long run. They can work for firms, studios, companies, organizations, publications, and agencies.
How much do Architectural Journalists get paid?
Depending on the skillset and expertise in the field, the pay for Architectural Journalists can vary exponentially. The charging system could be on a per word or per-project basis. Some even charge on a per-hour module. A few do believe in giving over bulk pricing for a set of multiple deliverables.
The starting salary for a fresher can range from Rs 3-3.5 lacs per annum. It gradually increases as you start gaining more and more relevant experience and expertise. An intermediate writer can earn from Rs 4-4.5 lacs per annum and so on.

8 Tips to be a Prolific Architectural Journalist
Strengthen your skillset with an Architecture Degree
Having an architectural or design background can help you kickstart your journey in Architectural Journalism way faster. Having prior experience of the professional and practical side of the field can also broaden your experience of writing relevant to architecture. Make sure, that you are retaining your versatility in the field through gaining knowledge from multiple relevant directions.
Read, read, and read some more
Read relevant books, whitepapers, research papers, reports, novels, magazines, and digital subscriptions that align with the industry. You can start by subscribing to various newsletters that post content on a similar branching. Reading different types and formats of content can help you analyze the scope of work better.
Pro Tip: While reading a piece, don't read as a reader but as a writer!
Try to get in the mindset of the writer and analyze how the piece is structured, this will help you when you're staring at your blank canvas.
Pen down your thoughts
The more you write, the more you analyze, and the more you upskill.
Be observant about your surroundings and keep penning down your thoughts. Our nerves are directly connected to our brains, this can help you in creating in-depth pieces that are picked from daily observations.
Get involved with architectural professionals to understand the real-time situations
Theoretical reading can go a long way, but creating a relevant piece of write-up requires you to have a practical approach as well. And what better to gain the same by networking with the architectural professionals who are in the field. Try to have insightful conversations, ask the right questions and keep gaining insights from professionals, this will shape your write-ups better.
Stay up-to-date!
In the world of a metaverse, the digital realm is at our doorstep. Make as much use of it as you can.
Attend webinars, seminars, events, on-ground dialogues, sessions, book launches, and whatnot, make sure that you're staying up to date in a world of changing trends at the speed of light!
Focus on your niche
Selecting one particular niche at the very start is an impossible task. However, after a few relevant years in the industry, try analyzing what you're the best at —is it blog writing or is it social media? Next, analyze the demand and scope for the same.
Focusing on one or two niches can help you establish yourself as a subject matter expert.
Explore, observe, and collect data
Explore new places, talk to people, have conversations that stir ideas, keep observing and collecting information that will juice up your write-ups even more. Create a content library with all your favorite blogs, books, articles and keep revisiting them from time and again. Read what you write even after it's published, this makes you much more aware of your style.
Networking and building connections
Word of mouth and referrals is still a huge deal when it comes to attracting valuable work, make sure that you're building not just resourceful but valuable connections. Make sure that these connections are based on knowledge sharing and mutually helping each other. Look out for your kind and be genuinely available for your connections.
How can you learn Architectural Journalism?
Pandemic has filled the gap opening up multiple ways to embrace learning in the field of Architectural Journalism. Let's look at the way to learn it.
B.Arch Degree
Master in History of Architecture
Master of Arts(MA) in Journalism
Master of Arts (MA)in Design Criticism
Master in Urban Studies
MA Architectural Journalism
Online Course and Programmes
Short Courses
Masterclasses
Webinars and Seminar
Yearly architecture and interior design events
Digital Forums and summits
Mentorships
Learning from industry experts through counseling sessions
And many more…
All set to step into the wordy world?
Architectural Journalism is a career for connoisseurs and in-depth observers. It is an emotional field that makes you intuitive and conscious about your surroundings, adding human centricity to the way you perceive the world. However, as poetic as it sounds, the career is rather slow-paced at the start and requires an in-depth knowledge of the field. Once you gain the correct expertise and exposure, the journey can go uphill from there opening newer doors.
It is advised that you consult the right mentors, counselors, or seniors to get a detailed know-how of the field and to analyze if it's the right fit for you. If you're unsure about the same, you can try creating your writing samples to understand your writing style. Further, you can even opt for short-term internships to gain an insight into the field. If it struck the right chord, you know this is the 'one' for you!
There are several courses and programs available in the field to explore the same. To know more about the key skills required to be an architect in 2022, read this
https://blog.cindrebay.com/18-key-skills-required-to-thrive-as-an-architect-in-2022/.
References
https://www.e-architect.com/articles/how-to-be-a-successful-architectural-journalist
https://architecturechat.com/blog/architectural-journalism-as-a-career/
https://www.thearchitecturetimes.com/details.php?blog=Steps-to-Become-an-Architectural-Journalist
https://www.re-thinkingthefuture.com/rtf-fresh-perspectives/a1228-8-tips-for-architects-who-want-to-pursue-architectural-journalism/
https://careernuts.com/how-to-become-an-architectural-writer-india/