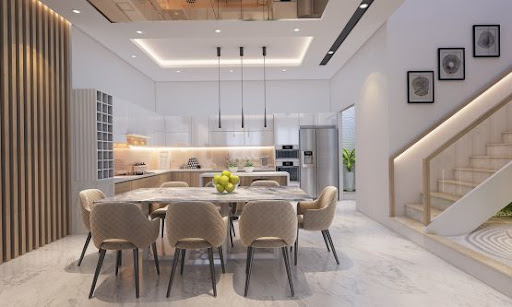 The outbreak of the COVID-19 pandemic has had a far-reaching impact on the world that has introduced us to the new normal. During the pandemic, the world was brought to a screeching halt and all public interactions were condemned to avoid virus transmission. As a result, the "Stay at Home" protocol was established that forced people to remain indoors until a potential solution for the global health crisis was evolved.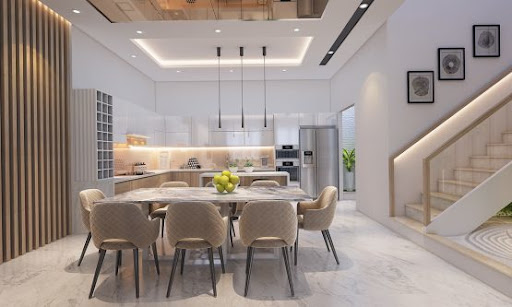 Source: Latest Interiors
Thus, the home became a place for every possible activity that included gymming, working, playing, and jogging. This transitioned that into a multi-purpose space that was originally used for relaxing and unwinding. Hence, residential design has witnessed the most drastic shift of purpose and use, thereby challenging architects to design the space differently. The changing lifestyle of the global population is demanding residential interior designs be versatile. People now want their homes to be more resilient, healthy, and future-ready.
The Changing Face of Residential Interior Design
Technology has been pivotal in abiding by the social distancing guidelines imposed by the COVID-19 pandemic. Touchless innovations and sensor-based systems have come handy to implement hand-free interactions.
Here is a list of the most promising design and functional interventions that will formulate residential interior design in the post-COVID 19 world.
Free-Flowing Plan
During the pandemic, if you lived in an independent house, your list of issues might be shorter than the ones who lived in apartments. The lack of space has been a perennial challenge for apartment dwellers. Especially in metropolitan cities such as Mumbai and Delhi where the density of population is high, compact living has become a necessity out of obligation. Small apartment units further bifurcated by walls provisioned no flexibility of space to accommodate various activities during the pandemic. Hence, the need for free-flowing plans has emerged as a response to the lack of fluid spaces in residential interior design.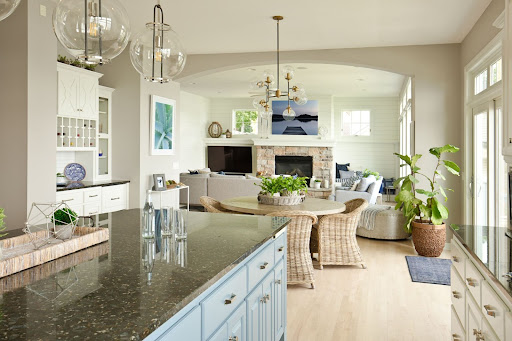 Source: House Beautiful
A free-flowing plan is often confused with an open floor plan, albeit both concepts have different meanings. An open floor plan brings down walls or partitions in space whereas a free-flowing plan allows freedom of movement, often supported by moveable partitions. In a free-flowing layout, spaces are designed without attaching a space with a purpose, thereby allowing it to be used for multiple purposes. It makes the home more adaptable and accepting of change in times of adversities such as that of the COVID-19 pandemic.
Landscape-Integrated Design
"Good architecture lets nature in " said architect I.M.Pei, the relevance of which has been strongly felt during the pandemic. As houses became more compact, the area for open-space landscaping was compromised considering it non-essential. But the loss of connectivity with the outdoors that was felt during the pandemic re-established the importance of landscape in home interior design.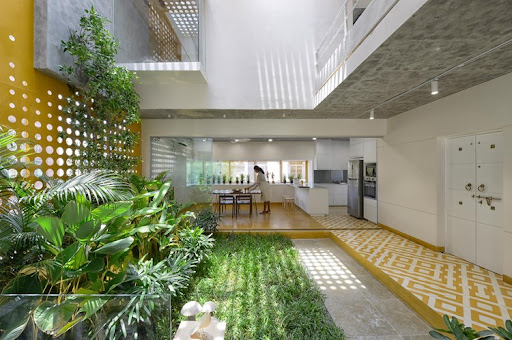 Source: ArchDaily
Today, indoor landscaping has become a trending element of residential interiors. People are inviting landscapes into their homes in the form of desk plants, green walls, and balcony gardening. Plants such as money plants, aloe vera, snake plants, banana plants, and peace lilies are the most sought-after for indoor landscaping. The concept of kitchen gardens has also gained attention in recent times.
The urban population has realized the importance of organic produce which has led them to plant vegetables and fruits on dry balconies. This has helped urban homes to become self-reliant, reducing their dependency on the supply chain.
Home Automation in Residential Interior Design
A news article published by IoTNow reports, "The home automation market is expected to hit double-digit growth as soon as 2023 following the pandemic disruption with a forecasted increase of 47% by 2025". Such an alarming rise in the demand for automation in residential interior design is because of the need for social distancing and touch-free interaction.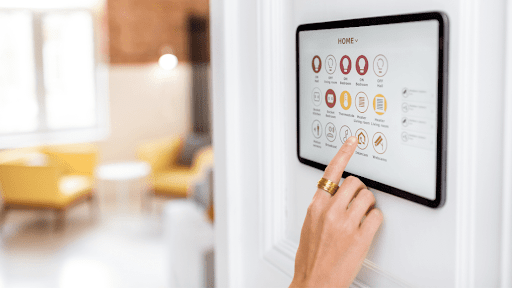 Source: Beyond Key
Automation makes it easier to control indoor environments from the comfort of your personal devices. It centralizes the monitoring and reduces energy consumption thereby creating an efficient design. This has helmed people to adopt sensor-based technology when selecting lights, security systems, and faucets for their homes.
Sustainable Products and Accessories
The home decor industry is speeding its way towards sustainability. Today, it's not just the designers but also the users who want to embrace the principles of sustainability in every possible form. The benefits of a nature-oriented lifestyle re-established by the COVID-19 pandemic have further fueled this passion for a sustainable lifestyle. A report published by Businesswire suggests that "More Than a Third of Global Consumers Are Willing to Pay More for Sustainability as Demand Grows for Environmentally-Friendly Alternatives."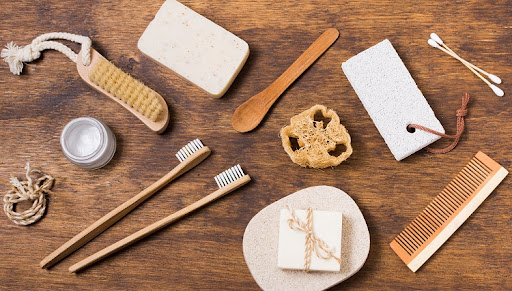 Source: Change Started
Home decor products such as vases, showpieces, and sculptures made from sustainable materials are in demand. Daily essentials such as crockery, cooking equipment, utensils, laundry bags, and dustbins are being made from recycled materials to support an eco-friendly home interior design. This will help in the creation of cleaner and organic home interiors that can help abate infections.
Sanitization and Cleansing
To abate the spread of the COVID-19 virus, regular sanitation protocols have been implemented in public areas. Common spaces such as lobbies, lifts, and staircases have to be sanitized to ensure purifying of indoor environments.
Hence, air filtration systems have become an integral part of residential interior design. Air purification technologies such as PHI and UVGI are extensively being used to curb virus transmission through the HVAC system.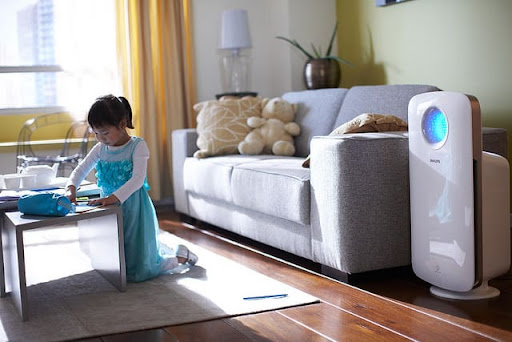 Source: Conserve Energy Future
For sanitization purposes, the use of anti-fungal and anti-bacterial surface finishes has increased in home interior design. A dedicated space for self-isolation and quarantine within the home will help in restricting the virus transmission to other family members. A well-devised air purifying and sanitization system will help in reducing the possibility of infection transfer.
Building for Resilience
The COVID-19 pandemic has directed the world towards accepting a holistic building design approach. It has brought the best of both technology and sustainability to play significant roles in shaping the residential interior design of the future. Homes are becoming more personalized and multi-purpose, yet maintaining their original essence of comfort and aesthetic. As Larry Brilliant's quote," Viruses, if given a second chance, keep coming back"; the post-pandemic residential interior design is becoming more resilient, healthy, and adaptable – all set to fight any future health crisis.