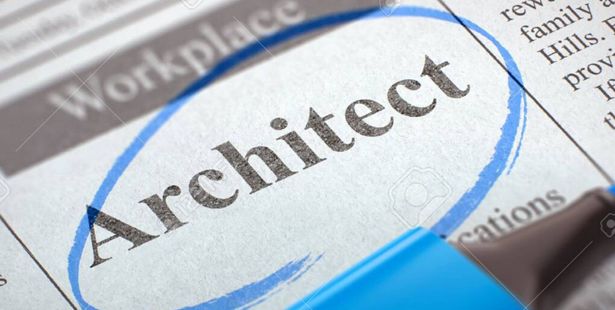 What's your plan for the future? – The six-word horror story for every fresh architecture graduate.
This is because B.Arch (Bachelor of Architecture) is a professional degree that demands a generous investment of time and effort. And, the exhaustive college submissions leave little or no time to think about life beyond academics.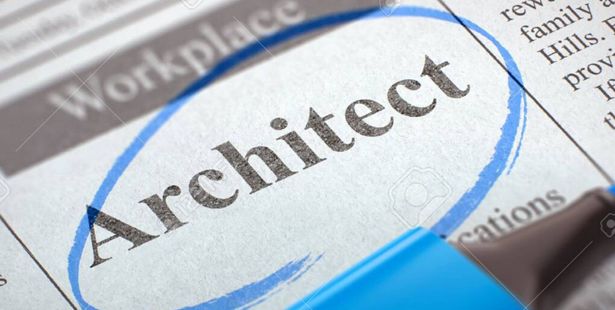 Source
However, as the architecture degree approaches completion, it is usual to feel overwhelmed about the uncertainty of life that awaits you after graduation. We have all been there and gone through hours of discussions and introspective sessions of "to do or not to do" a master's in architecture. 
The way out from this dilemma is different for everyone. Your approach towards post-graduation in architecture will vary based on your niche-liking, financial health, professional goals, etc.
Why do a Post-Graduation in Architecture?
In any case, there is no denying that having a master's degree gives you an upper hand in the profession. Specializing in a subject makes you an expert in the field and that can fetch you good money on your academic investments. 
More so, if you have pursued a master's in an architecture industry that is upcoming, chances are high that you will sky-rocket your way to success. If you are going to a foreign country for an M.Arch course, then the international exposure to architecture is an added bonus.
Interacting and working with people from different parts of the world is an immeasurable gain. It will sharpen your knowledge about global architectural styles, technology, and innovation.
But, to achieve all of this it is important to select the right course for a master's in architecture. You have to rationally weigh your interests and capabilities to ensure that you narrow down to courses that fit your bill. 
Considerations for Selecting a Masters in Architecture
Based on whether you pursue post-graduation in India or abroad, your pre-preparation and planning time would vary. If you are planning to fly after receiving your architecture degree, prepare yourself for socio-cultural and language adaptability.
Speak to seniors, professors, and mentors about their views on a suitable master's course for you. Since they are practicing in the industry, their guidance would be of useful help. Alongside, use the guide below to decide which master's degree would best work for you. 
Narrow Down to Your Niche
Architecture is a 5-year graduation course that encompasses a wide variety of subjects. At different stages during the degree, you are exposed to various building design and construction subjects that shape a professional architect. These subjects include urban design, town planning, conservation, transportation, landscape, sustainability, project management, architecture theory, etc.
Make a list of at least 3 subjects and sub-topics that have interested you during the course of your architecture degree. Lookup for the scope of work in these niche areas and their future growth.
Find referrals for someone who has completed their master's in architecture and is practicing in these domains and understand their professional practice. Make sure that you are well aware of what salary/ money to expect in the niche once the master's course is completed. 
Research the University Offerings
Based on the list of subjects you have created, start your university research. Check the faculty board, campus facilities, co-curricular activities, and placement offers. Many times, the course you want to opt for is available as a combination course.
This means that two subjects are combined to formulate a master's course such as "urban conservation". Read through the course brochures carefully to be sure that its curriculum suits your needs. Make an excel sheet of the course timeline, expected completion dates, qualification criteria, expected average salary, and investments.
This comparative study will provide you with an analytical report to select the right subject for a master's in architecture. 
Map Your Financial Health
The ultimate goal for pursuing any professional degree is to earn a living for yourself. While applying to universities for a master's in architecture, discuss the family financial health with your parents and siblings. Set clear expectations and goals amongst them.
If need be, reach out to a financial planner and chalk out your life goals. Work out an expense sheet for the investment you will make for your post-graduation in architecture. The stationary, printing, site visit, and case study expenses should be anticipated beforehand as they have to be done at regular intervals.
If you are traveling abroad for master's, make a separate account of the travel, food, and accommodation spending. Calculate how much time you would need to break even the investment amount. Do mental math of the return on investment (ROI) for the master's degree.
Future Roadmap
You must know the purpose for which you are pursuing a master's in architecture. Although planning for the future at a young age seems daunting, it is necessary to give you life perspective. Whether you want to do a job, teach in a college, or set up your own architecture practice, all of it needs to be pre-decided.
If you are studying in a foreign land then decide your plans of returning to the home country. Your standard of living and quality of life will differ based on these choices. Hence, a clearly defined goal will help you create milestones for your professional growth and success.
Do not get swamped by the magnanimity of the planning task because you can always change it at a later stage in life. The idea of making a roadmap is to be in control of as much professional growth you intend to make. Intangible factors or unplanned incidents will play a role in shaping your career. So, keep reviewing every 6 months for any changes you would like to make. 
Selecting the right master in architecture is like walking on a tightrope. You have to balance your subject inclinations with practicality to achieve professional success. While a graduate architecture makes you a jack of all, post-graduation in architecture makes you the master of one!
Make the most of your master's course by participating in design competitions, seminars, debates to grasp the global design perspective. The more you interact and connect with people, the more easily you will climb up the professional ladder.
Like Nora Ephron, the American writer said," Your education is a dress rehearsal for a life that is yours to lead"; so make a master's course selection that is wise and well-thought of.