"Oh you who believe! Fasting is prescribed to you as it was prescribed to those before you, that you many learn piety and righteousness. " [ Q2 : 183 ]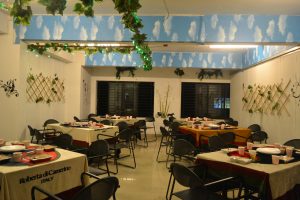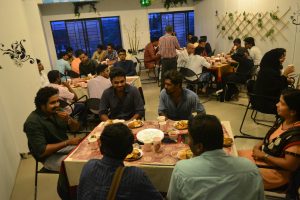 Ramadan, the ninth month of the Islamic lunar calendar, is not just about fasting. The holy month encourages its followers to utilize the time to purify their souls, exorcise the demons that gnaw at the goodness of every heart, and light away the darkness from believers' lives. It is also the time to look inwards, comprehend and implement the exalted values of sacrifice and discipline. Most importantly, it is the time to rebuild the pious relationship with God. The month of fasting culminates into a feast that celebrates all beautiful things we should be thankful for; family, friendship, and love.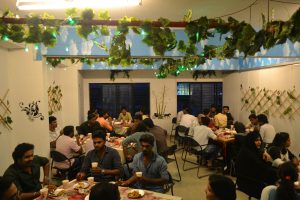 Keeping the tradition alive, Cindrebay School of Interior Design, Kannur organised an Iftar evening for its family comprising students, faculty members and guests. Many well-wishers and friends of the School including Senior Faculty Ar. Nirmal Bhai, Interior Designer Ram Gopal, and his partner Ar. Vipin of M/s Woods and Walls Architectural Consultancy, their family and Messers Thasleem & Shajid, partners of well-known Interior Design contracting firm – Group C, graced the event and felicitated the students. They appreciated the efforts of the students and congratulated them for the stylish decoration done for the event.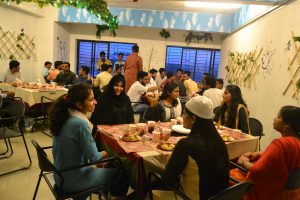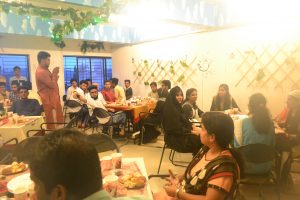 The students were given the responsibility to decorate the empty space that would host the party. They were asked to create a design that would incorporate the ideals of Peace and Patience, which Ramadan represents.
The Iftar party began with simple dates. It is said that the Prophet Mohammed broke his fast eating dates. Since then, every fast is broken with dates. Snacks were prepared by the students, thus bringing in a personal touch.
This event was a great success due to the unity, teamwork, cooperation and understanding of the students and faculties; ideals that Ramadan teaches us. The Iftar was concluded with a prayer, 'We stay the same for now and ever after.'
On behalf of Cindrebay, Eid Mubarak!