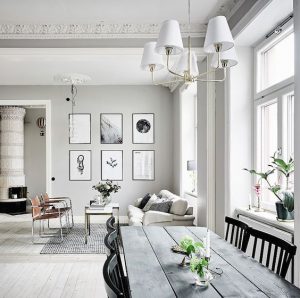 Ever wondered what it would feel to run into the arms of a clean, tidy home? Or, wondered how easy it would be to have a home that requires minimal cleaning, and yet always looks as good as new? If you are craving for this kind of a home, then we suggest you embrace Minimalsim.
Before we proceed, here's a quick GK lesson on what is Minimalism. Wikipedia describes Minimalism décor as, "a trend in design and architecture, wherein the subject is reduced to its necessary elements. The minimalistic design has been highly influenced by Japanese traditional design and architecture." In other words, Keep It Simple Silly!
Minimalistic décor not only makes your home look beautiful but also comes with a range of advantages. Read more to learn about its many values.



Good Bye Clutter: One of the biggest advantages of having a minimalistic decor, is coming to a clean, de-cluttered home. There's a latent hoarder in all of us. Maybe our modern, materialistic lives force us to shop for things and furniture that we think we need, but adds no value to our homes. We end up spending money on curios, chairs, and an obscene number of cushions, among other things. Given our busy lifestyles, we barely get a chance to set these things in places or even clean them. And, every weekend or holiday, we end up wasting our time cleaning these pieces of unwanted things. Minimalism can take care of that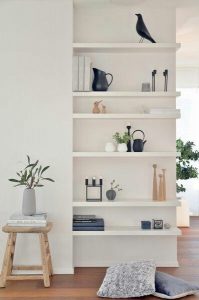 One of the basic tenets of Minimalism is not going overboard with furniture and showpieces. Just enough to let the elegance of the room come through. Minimalism ensures that you have just the right number of furniture required, nothing more or less. Thus, you are left with very few things to clean or fuss over.
Keep dust and allergens at bay: Dust is the most common companion of Indian homes. Vaccum as much as you like, but dust is sure to find a comfortable place to settle in. Having bulky sofas, throws, rugs, or a big showcase are perfect ingredients for a dusty home. This, in turn, leads to breathlessness and allergies. This can be especially severe if you or your family members suffer from Sinusitis. Also, a dusty home is a definite no-no if you have kids.
Having a minimalistic décor ensures your home looks and remains clean. Also, here's a psychological fact, the cleaner your home, the happier you feel.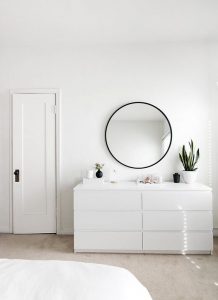 Flow of energy: No, this is not some new age hocus focus, but a well-documented fact; a cleaner, less cluttered home allows for better air circulation and more flow of positive energy. Minimalistic decor ideally means having neutral colours and large, open windows. This leads to natural light coming in, and that along with neutral soft colours leads to better air circulation.
This type of décor ensures that your mind is not overburdened with too many visual elements as well. Also, the décor is sure to make you feel fresh in the mornings, and recharge you in the evenings.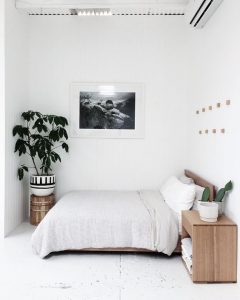 Neat and Comfortable: Now, there's always this misconception that is often hurled at the proponents of the 'Less is More' mantra, that minimalism doesn't beget comfort. That is an absolute fallacy, minimalism, in fact, gives you the same comfort that a normal house would give, but in a more structured manner. Instead of using many different things, Minimalism uses a few but important components to make your home look elegant and comfortable.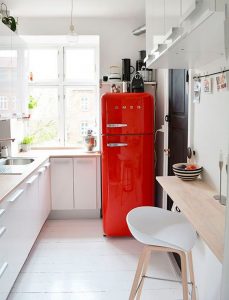 Unapologetically stylish: There's absolutely nothing classier than using minimal colours, and then breaking the monotony with a splash of colour.
Minimalistic décor not only gives you an elegant home but also opportunities to keep experimenting with it. So, you can add a bright red cushion, or an orange vase, or a pink rug, making your home look like a million dollars. Minimalism encourages you to bring out your experimental side
So this Monsoon, throw out the old, and become a Minimalist Convert.
Pic Source: Pinterest