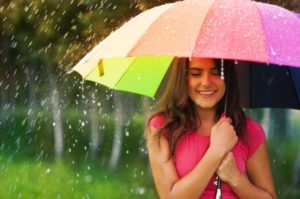 Monsoon is quite an important time in the fashion world. Spring collection has long gone, and the most revered collection of all year; the Fall collection is yet to begin. Monsoon then becomes the interim time period, during which the fashion world is free to experiment with colours, styles, or just enjoy the last season's designs. Why should you be left behind? We bring you the Monsoon lookbook; five easily accessible yet very stylish looks just for you.




1) Dress it up: Monsoon is a great time to bring out that short dress you have been wanting to wear. In summer you run the risk of tanning your legs with short dresses. On the other hand, short dresses in winters are a big no no unless accompanied by leggings.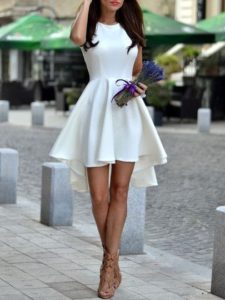 Therefore, monsoon is the perfect time for short dresses to make its much-waited guest appearance. Fitted or flared, colourful or pastel, bohemian of chic, you can choose from an array of styles. Ideally, Pastel colours such as pink, mauve and light blue are best suited for this weather. But you can rebel up your wardrobe with dashing yellow, orange, and red. Accessorize with a big chunky necklace and a bag. Throw on a shrug or jacket for that glam effect.




2) Hello, High Street Fashion: Imagine walking down a rain-washed road, with the sky covered in dark clouds, and you are dressed in a fitted skirt and a black top. A vision indeed! Monsoons can bring out the high street fashionista in anyone.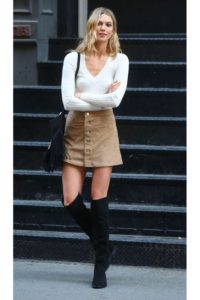 Arm yourself with either a fitted, buttoned down or a short skirt. Team that with a beige or a black top. Complete the look with a simple chain, glasses, a bag, and heels.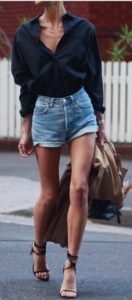 3) Keeping it short: It is often said that the little black dress is a girl's best friend in the fashion department. We disagree. That title should be reserved for distressed denim shorts! What better way to beat the puddles than with a pair of shorts.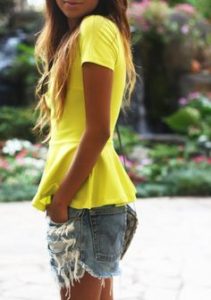 This ensures you get no mud on your clothes, and at the same time you get to flaunt your legs. If you are feeling too cold you can always slip on leggings under the shorts for that layered look. Team the shorts with some accessories and a bright top. Be the sunshine the world needs.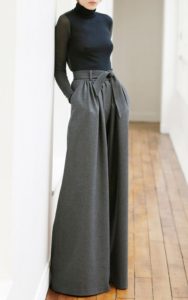 4) Palazzo Party: Palazzos are probably the most comfortable pair of pants ever created. And, they are ideal for the sometimes humid, sometimes cold Monsoon weather. It doesn't stick to your skin like churidars or jeans, giving you enough space to move around.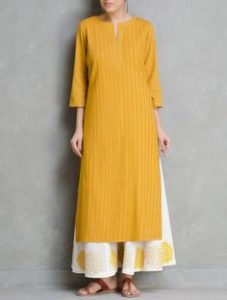 If you are uncomfortable about teaming it with short shirts, opt for long tops or kurtas.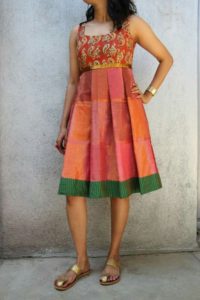 5) Going Indian: Nothing says elegance like a long kurta dress. These dresses look like kurtas but are long enough to not need leggings or churidars. These type of kurtas are readily available in Fab India or Mother Earth among other places. Team them up with some pretty bangles, and a stole. You are good to go!
Go ahead, make a splash this monsoon!