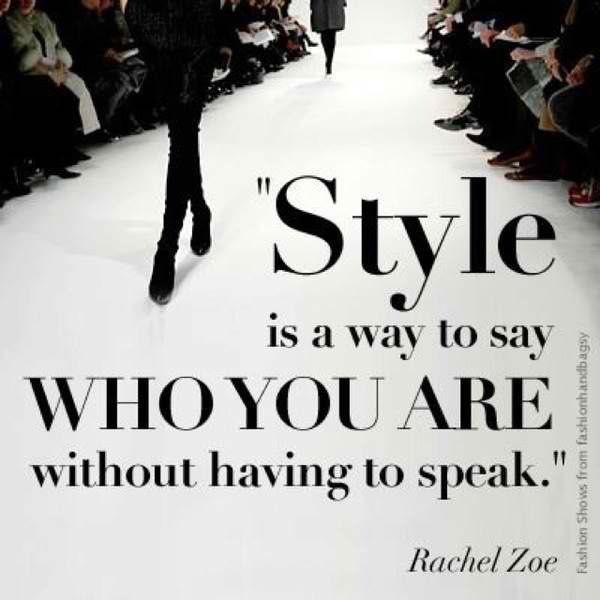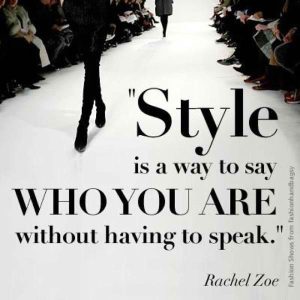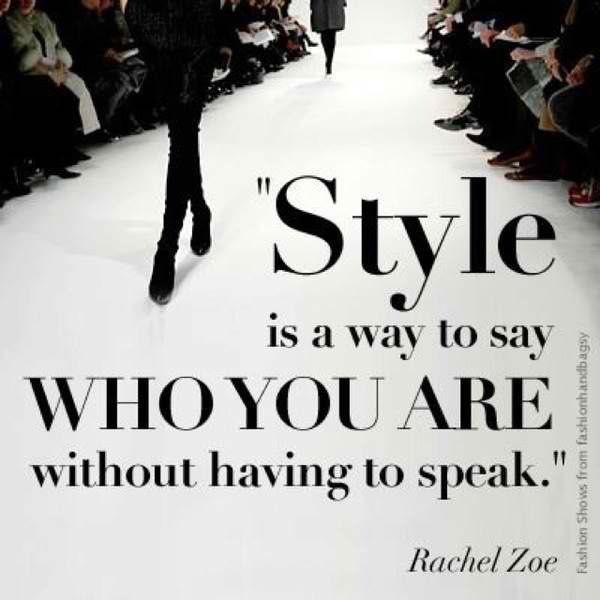 Since ancient times, fashion has been deeply interwoven with our life. It is an integral part of our identity and is unique to every individual. Be it real life fashion icons like Audrey Hepburn or Coco Chanel, or reel life characters such as Carrie Bradshaw or James Bond, each one has inspired trends, some of which are followed even today! Couture isn't limited to only ramps and runways, but has become equally important in our daily life. Beauty, wellness, grooming, words which were earlier associated only with celebrities, are now making their way into the hearts of the masses.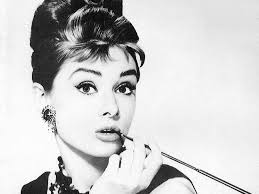 Aren't we all judged by the clothes we wear? The way we carry ourselves? The question of "Whether I can pull this off?" presents itself to us every morning while getting dressed. It has become everyone's business to comment or critique people's attire and point out the rights and wrongs in their "look". We all keep a tab on "Who wore Who" during fests or celebrity shows and we keep ourselves acquainted with the latest designs and cosmetics. Be it for job interviews, family functions, social events or even a dinner date, we all want to look our absolute best, so that we can feel our absolute best!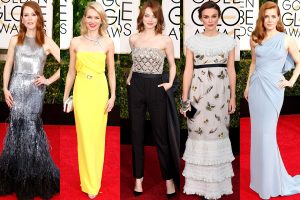 However, while some of us are doing everything right, a lot of us still need a little help every once in a while. Keeping this in mind, "The Void" an initiative by Cindrebay, recently came up with a brilliant workshop to assist those of us, who need a little guidance in styling and makeup. This workshop was conducted in two days, the first day being dedicated to skincare, beauty tips and make up, whereas saree draping, styling and grooming was tackled on day 2.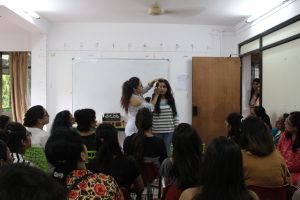 Ms. Waabiz Doongaji, a well known make up artist, former grooming trainer at Indigo Airlines, graced the seminar with her presence. In the first part of the workshop, she addressed personal hygiene, daily and monthly skin care routines, beauty treatments, and the do's and dont's of makeup. She shared excellent tips on which cosmetic and beauty products to buy, things to remember when you visit a salon, the hairstyles which suit each face type, best inexpensive cosmetics and so on. She also briefed everyone about the major blunders people make while applying make up and gave solutions on how to avoid them. A lot of doubts were raised on various aspects of the fine art of makeup application, which she answered in depth.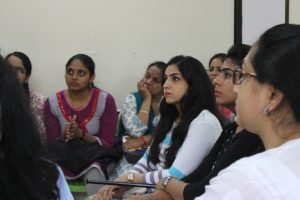 In Ms. Waabiz's words, "Bringing out the best attributes of our face, and accentuating our overall appearance is what make up is all about. It helps one to feel confident, to feel beautiful and to step out feeling great about ourselves." The second part of the workshop, involved a short demonstration of make up application. The demonstration began with Ms. Waabiz giving instructions about the fine techniques and tools required to achieve a flawless foundation and a beautiful even base. The next step was to contour or highlight the cheekbones and the differences involved in doing so for day or night makeup. Eye makeup for both, an everyday natural look as well as a more pronounced heavier look for night events or parties was discussed and displayed. Ms. Waabiz not only showed in detail, which lipsticks would suit which skin colors and types, but went on to explain in depth how to apply them for a long lasting and unblemished look.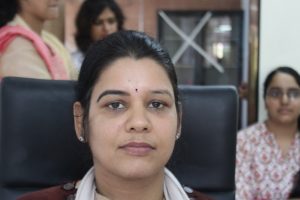 After a very informative day 1, it was time for the second round of the grooming series, the saree draping workshop. Saree is one of the most elegant attires for Indian women and a fashion item which never goes out of style. But, for a garment this old, it is surprising that most of us know not more than 2-3 ways to drape it. In essence, the saree is such a versatile garment, that it can be worn in many different styles and manners to attain a variety of looks. This workshop showed us just how! The first half of the seminar, dealt with the various regional ways to drape a saree and how they differ from state to state. Tips on how to accessorize the saree depending on the time of day and the event were also given. Various methods of carrying the drape or the "Pallu" were also demonstrated.


The second half of the workshop was all about the modern ways of carrying a saree. Did you know, that a saree can be transformed into a one piece dress?! That's right!! A single saree was wrapped in less than a minute and transformed to a one piece short dress, an off the shoulder skater dress, an A- Line skirt and much more. These styles were perfect for the everyday college going girls, who can now transform their mothers' sarees into hep dresses for their classes. The students of Cindrebay School of Fashion, were asked to come up with a few looks of their own, using a saree, which they carried out with ease and finesse.
"Never underestimate the power of a good outfit, on a bad day!!!"
The enthusiasm shown by everyone present and the initiative taken by the Head of Fashion Department – Cindrebay in Nagpur, Ms. Tanuja Panpaliya is highly commendable. She quotes, "Fashion, these days, is not a choice, it's a lifestyle. Versatility and panache in clothing and wardrobe choices is synonymous to a fine personality. Through these grooming workshops, we hope to bring people from all spheres, a tad step closer to understanding fashion and bringing some buoyancy to everyday life." This excellent workshop was another feather in "The Void's" hat.
Join us next time, at Cindrebay School of Fashion and Interior Design, for more such workshops and events, filled with fun, curiosity and learning!