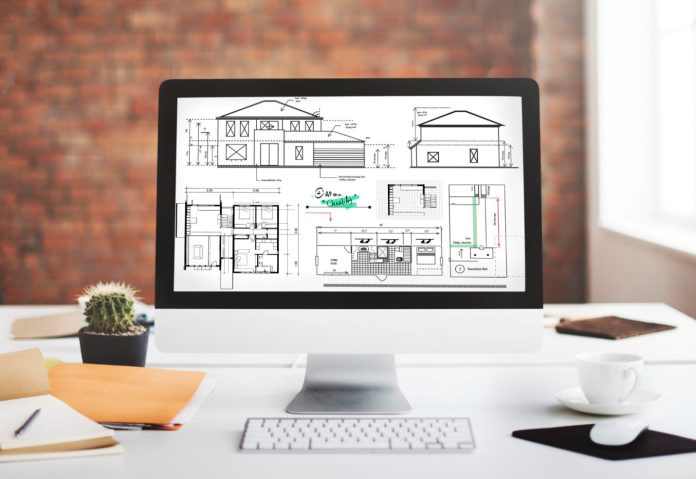 Interior design has turned out to be one of the most sought-after professions in the ever-growing field of design. Taking up a career in interior design is very popular among young Geminis who have a strong passion for designing and decorating because of the endless opportunities and the never-ending market.
Creativity in design and architecture together form the basis of interior design. The rapidly changing lifestyle in India is driving the market for interior design and providing excellent potential for development. Acquiring an interior design course is the most important factor that enables us to understand the essential skills that an interior designer needs. Today, there are multifarious design schools around us, but few people know which one is the best and how to find out which courses are effective for pursuing a career in interior design. While the world appears to be fascinating and lucrative, there is much more required to excel in the field of interior design. Through this blog, we are finding answers to the questions that you have about choosing a career in interior design.
Points to keep in Mind Before Starting a Career in Interior Design
Ask yourself whether you are passionate about interior design rather than merely having a remarkable talent for decorating. The difference between these two fields must be understood before choosing a career in interior design.
Interior designers rely heavily on their creativity when it comes to designing and transforming spaces. They need to be able to think outside the box and come up with unique and innovative solutions to design challenges. This includes being able to envision different styles and aesthetics, as well as being able to combine other elements and materials to create a cohesive and visually pleasing design.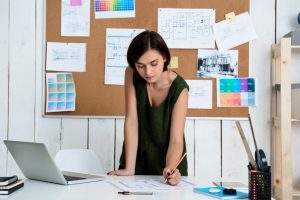 Creativity is vital when it comes to problem-solving. Interior designers often work within tight budgets and constraints and must come up with creative solutions to make the most of the space they have to work with. They must be able to think on their feet and come up with unique ideas that will make the space functional and beautiful to build a successful career in Interior Design.
Most Enticing Interior Design Courses
Today, there are many options and suitable courses for those who want to pursue a career in interior design. Some of them are listed below.
BSc Interior Design
B.Sc. in Interior Design course is one of the pretty popular courses where candidates have access to a wide range of job opportunities. It is a three-year, rigorous programme that focuses on both the technical aspects and creative side of interior design. Beginning with the fundamentals of design, students work their way up to more complex interior design concepts. Candidates can choose career opportunities that provide much more chances for both personal and professional advancement based on their interests, abilities, and knowledge.
Diploma in Interior Design
Diploma in Interior Design is a 1- or 2-year-long course where candidates learn about various aspects of designing a house, office, or the interior of any place they desire. The growing potential in the field of interior design is the focus of this course. It takes a holistic approach, preparing students to manage a space independently, conceive of the perfect environment for clients, and make it practical through various teaching techniques.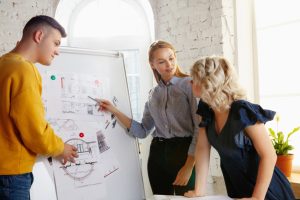 M. Des in Interior Design (Masters of Design in Interior Design)
The M.Des. in Interior Design is a two-year full-time postgraduate degree programme for aspirants who have a strong interest in interior design and want to excel in it. Students are taught the art as well as the science of interior design to make them more comfortable, attractive, and useful to human beings. Eligible candidates are graduates or degree holders from related fields who have scored at least 50%. The programme is crafted as a timely response to the growing need in the country's fast-evolving socio-economic landscape for design integration into daily life.
PG DID (PG Diploma in Interior Design)
The 1-year PG Diploma in Interior Designing programme is intended to give students a thorough understanding of interior design, encompassing everything from understanding floor plans to representations of interior foundations to visualizing space in three dimensions and giving client presentations. The course is quite intensive and highly focused, including themes like fundamental design and visual arts, drawing for interior designers, interior space components and furnishings, building materials and construction, and interior services.
There are also various specialization courses available for those who want to focus on a specific area, such as Furniture Design, Space Management, Decoration, etc.
Career Opportunities in Interior Design
Interior design is a popular and growing field with numerous career opportunities. Interior designers can work in a variety of settings, including residential, commercial, and corporate. They may work for design firms, as freelancers, or as part of a larger architecture or construction company. Interior designers may also specialize in specific areas such as kitchen and bath design, lighting design, or sustainable design. Some interior designers also choose a career of teaching at the college level. A degree in interior design or a related field is typically required for entry-level positions, and many states also require licensure. Interior designers may also be certified by professional organizations such as the National Council for Interior Design Qualification (NCIDQ).
Let us discover some of the career opportunities offered to interior designers.
Interior and spatial designer
Interior decorator and planner
Space planning consultant
Decorator consultant
3D visualizer
Furniture designer
Turnkey designer
Academician
Exhibition designer
Event designer
Production designer, theatre / TV / film
Visual merchandiser
Interior stylist
Artist, Blogger, or Photographer
Furniture curator
Importance of Design Schools in Interior Design Education:
There are many students among us today who have the ability to draw and design. But unfortunately, they fail to reach the desired level due to improper training and technical difficulties. It is in such a context that we should seriously consider the need for design schools. The benefits we get from them are vital, and they help to build a successful career in interior design.
Let's go through some of the major advantages of taking an interior design course from a design school.
Professional training: Design schools offer professional training in interior design, giving students the necessary skills and knowledge to succeed in the field.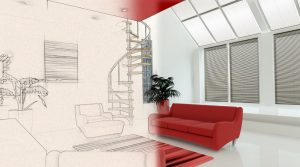 Industry connections: Many design schools have connections with industry professionals, providing students with opportunities for internships, networking, and job placement.
Hands-on experience: Design schools provide students with hands-on experience through projects, workshops, and studio classes, giving them a chance to apply their knowledge and skills in real-world situations.
Creativity and innovation: Design schools foster creativity and innovation, encouraging students to think outside the box and develop their own unique style.
Access to resources: Design schools have access to resources such as design software, equipment, and materials, providing students with the tools they need to excel in the field.
Multidisciplinary approach: Design schools take a multidisciplinary approach to teaching interior design, incorporating aspects of architecture, art, and technology, giving students a well-rounded education.
Professional development: Design schools offer opportunities for professional development, such as workshops, lectures, and continuing education classes, helping students stay current with industry trends and advancements.
In these ways, Design schools help students grow mentally and physically in their careers in Interior Design. Cindrebay School of Design is such an institution that understands the pulse of the students and works for them. Our Interior Design course includes various programmes to meet their needs. A fantastic crew of expert faculty helps our students stand independently in the field of Interior Design. The versatile market trends and creative designs trained them to perform outstandingly in the competitive interior design industry.
Join Cindrebay and make a successful career in Interior Design.