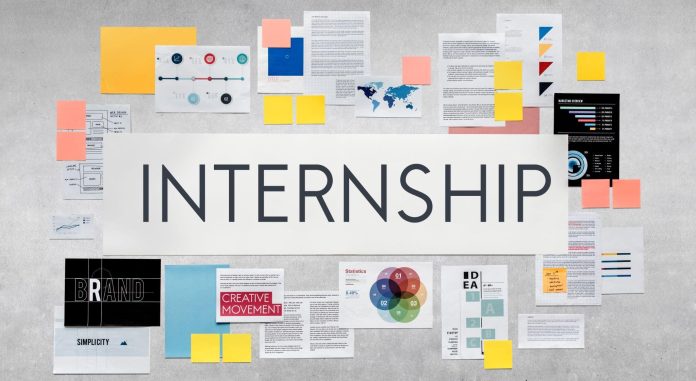 Wondering if an internship is needed to become an interior designer? Not at all. But having an internship is always worthwhile in your interior design career, and adding this to your degree or diploma gives you several advantages. Interior design is a lucrative career that offers numerous career opportunities in the modern world of design, and everyone is seeking a unique atmosphere to live or work in.
As all of us know, practice makes perfect. Having an interior design internship to supplement your education makes it perfect, and you will get the chance during your studies. The purpose of an interior design internship is to provide you with the opportunity to work in a professional environment under the guidance of experts and industry professionals. It is equally invaluable as the degree that you achieved. It could be a springboard to high-paying jobs after graduation and give you experience with some of the challenging aspects of the industry.
Major Benefits of Interior Design Internships
Internships are an essential part of an interior design student's education, and they can provide numerous benefits that are critical to their professional development. Here are some of the key reasons why internships are important for interior design students:
Real-World Experience: Interior design internships provide students with the opportunity to gain hands-on experience in the industry. It allows students to apply the theories and concepts learned in the classroom to real-world situations and to learn about the practical aspects of the profession that cannot be taught in a classroom. This experience helps students gain practical skills and knowledge in the field of interior design.
Networking Opportunities: During an internship, students have the chance to meet industry professionals, including other designers, architects, contractors, and vendors, and establish connections with them. These connections can be valuable when it comes to finding job opportunities after graduation or even mentorship.
Resume/Portfolio Building: Internships give students the chance to work on real projects and add them to their portfolios. Having an internship on a student's resume or portfolio shows potential employers that the student has practical experience in the field and is prepared to enter the workforce.
Industry Insights: Internships give students the chance to learn about different areas of interior design and gain a deeper understanding of the industry. It will help them learn new skills and techniques that they may not have been exposed to in the classroom. They can see how projects are managed, how budgets are allocated, and how clients are managed. This knowledge can help students make informed decisions about their future career paths.
Professional Development: Internships can help students develop critical skills such as communication, teamwork, and time management. These skills are essential in any professional setting and can help students succeed in their future careers.
Students should take advantage of these opportunities to gain a competitive edge in the job market and prepare themselves to become more well-rounded designers. Landing a job requires personal connections, and there is no other better way to demonstrate your talents to a potential employer than to work with them as an intern. Employers genuinely admire the level of passion and dedication that an intern exhibits.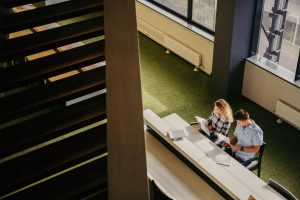 Various Focus of Interior Design Internships
Internships in interior design can vary greatly depending on the type of firm or organization providing the internship and the course chosen by the students. Degree and Diploma students will receive different levels of internships related to their curriculum. Some common types of internships that interior design students may pursue include:
Residential Design: Interns may work with a firm specializing in residential interior design, helping to create interior designs for homes and apartments.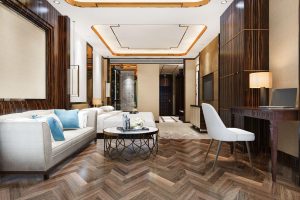 Commercial Design: Interns may work with a firm specializing in commercial interior design, helping to design interiors for businesses, retail spaces, hotels, and other public spaces.
Event Design: Interns may work with a firm specializing in event design, helping to create designs for weddings, corporate events, and other special occasions.
Product Design: Interns may work with a company specializing in furniture or other interior design products, helping to design and develop new products.
Sustainability Design: Interns may work with a firm focused on sustainable design, helping to design spaces that are environmentally friendly and energy-efficient.
These interior design internship opportunities provide students with valuable experience and exposure to the field, helping them to build their skills, network with professionals, and prepare for future careers in interior design.
Studying at a design school can be highly beneficial for students seeking proper internship opportunities. Cindrebay School of Design is one of the best design schools in India and offers complete assistance in getting internships for students. It can be instrumental in helping interior design students secure internships that can provide valuable experience, exposure to the industry, and networking opportunities.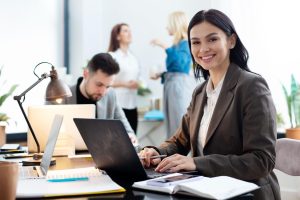 Cindrebay often has strong relationships with local and national design firms, which can provide students with access to internship opportunities that might not be available elsewhere. They provide students with the skills, experience, and connections necessary to secure internships with top companies in the industry. Cindrebay can offer students guidance on the internship application process, help them create strong resumes and portfolios, and provide networking opportunities to connect with potential employers. Interior design students can benefit from Cindrebay's internships by gaining real-world experience working on projects for clients, which can help them build their portfolios and develop practical skills.
Join Cindrebay and explore the benefits of interior design internships and the placement assistance they provide!