Finance Minister Nirmala Sitharaman has promised 100 new airports in India by 2024 in the latest Union Budget speech. As a citizen of India, I feel proud that our government is willing to take such initiatives , to make India more approachable, to provide better connectivity to Indians and tourists and to create better infrastructure in the country. However, as an Architect, the claim of constructing 100 airports in 4 years is one that I have to scoff at. Building an airport, is no joke, Ms. Sitharaman. Some may argue, that China can build a hospital in 6 days, so why can't India build 100 airports in 4 years? This is exactly what we will discuss! Keep reading!
India ranks third in the civil aviation market in the World after USA and China. We have 449 airports and airstrips in India out of which only 136 are operated and run by the government owned Airports Authority of India (AAI). Airports in metropolitan cities like Bengaluru, Delhi, Hyderabad, Kochi and Mumbai which are some of the best airports in the country, are run privately or in a joint venture with the government (PPP). In recent times, there has been a rise in flight and airport users because of the slash in flight fares. People have switched from trains to planes to save time, money and for it's convenience. In 2018, 341 million passengers in India chose airports over railway stations. Thus, it is clear that building airports is a wise investment and one that will be welcomed by Indian citizens as it is the need of the future.
Now, let's address airport typologies. There are broadly three types of airports – 1. Civil airports which are open to general public which are home to commercial flights 2. Military or Federal government airports which are obviously for the Airforce, ISRO or other federal govt. bodies and 3. Private airports with one or two airstrips for private planes or helicopters reserved for the ultra rich. According to the Finance minister, India will get 100 new airports by 2024. This includes already existing 46 unused airstrips, 16 private greenfield airports, 15 AAI airports, 31 heliports and 12 water dromes according to the Economic Survey. (Source) 6 existing airports that of Ahmedabad, Guwahati, Jaipur, Lucknow, Mangalore and Thiruvananthapuram will be redeveloped under the PPP model. In 2019-20, 5 greenfield airports in Durgapur, Shirdi, Pakyong, Kannur and Kalaburagi have already been operationalised. In the Union Budget 2020-21, Rs. 1.7 Trillion ($23.7bn) has been set aside for transport infrastructure. New airports will be added under the UDAN (Ude Desh ka aam naagrik scheme) in cities. The launch of UDAN in 2017 has already made 43 airports operational since, 4 of which were started in 2019-20. This also includes the budget for addition of railway stations and new trains in the PPP model. If new airports and infrastructure is added at this pace, there will be a rising need for more aircrafts, more connections and jobs at these places. Win win win!
As many as 18 new airports in the country will be developed under this scheme. These include Mopa in Goa, Navi Mumbai, Shirdi and Sindhudurg in Maharashtra, Bijapur, Gulbarga, Hasan and Shimoga in Karnataka, Kannur in Kerala, Pakyong in Sikkim, Karaikal in Puducherry, Dholera in Gujarat and Bhogapuram in Andhra Pradesh. Of these Sikkim's Pakyong Airport became operational on September 24 this year. (Balasubramaniam, 2020 – Source) Other than that, work is in progress for airports in other Indian cities like Rajkot, Rourkela, Kurnool, Jewar, Sabarimala, Amaravati (AP), Sriperumbudur, Durgapur and Itanagar. Owing to better connectivity in these areas, the real estate and tourist markets have also seen noticeable rise.
However, why I am skeptical about the 100 new airports by 2024 claim, isn't solely because of the numbers but also the quality of built. It is also a matter of concern, that the government run airline Air India and some private airlines like Jet Airways and Kingfisher are in losses and shut. Also, new investments and public spending is at an all time low with the GDP dropping below 5%. As much as we need connectivity and convenience, we also need to focus on the Worldwide issue of climate change and introduction of 100 new airports and surplus rise in aircraft users will increase the Indian carbon footprint substantially. I agree that development is essential as a remedy for the future, but at the same time consideration for climate change also is a gigantic need in the long run.
In recent years, GMR Group has constructed 3 new airports in Hyderabad, Delhi and Philippines. The new International airport in Mopa, Goa will also be taken up by GMR Group. The other airports are to be developed in public private partnership (PPP) by different architects. Let's take a look at the recently completed and upcoming airports in India.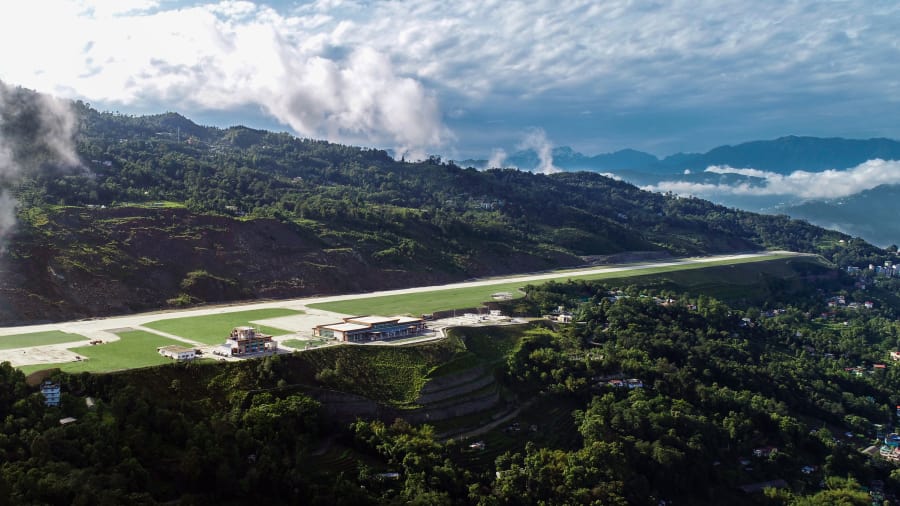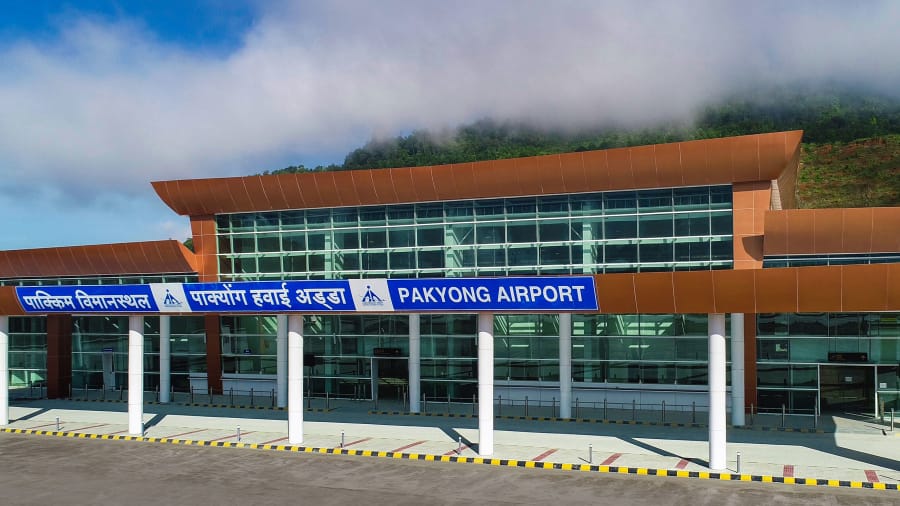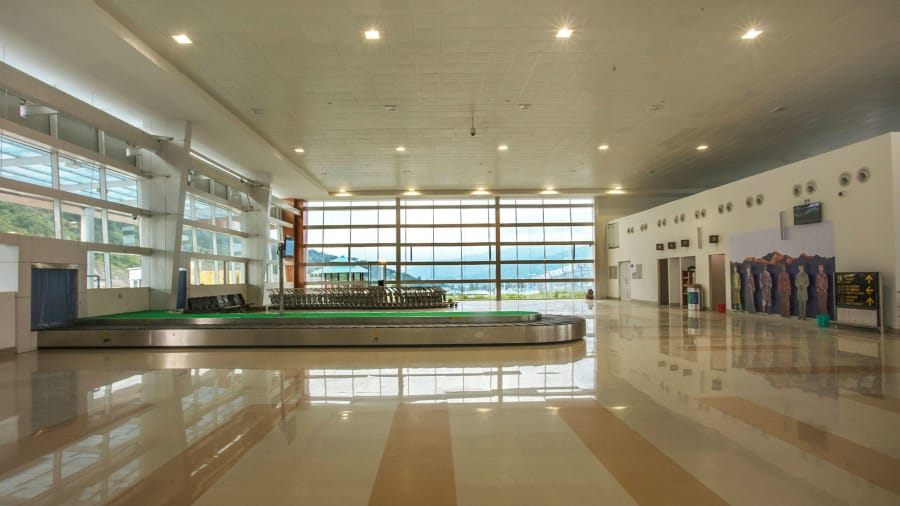 This is the recently completed Pakyong Airport in Sikkim with flight connectivity to Kolkata and Guwahati. This airport will bring in new work, new tourists and thus development of the region in terms of hotels, tourism activities and facilitate economic growth. Below is the design proposed for the International airport in Mopa Goa.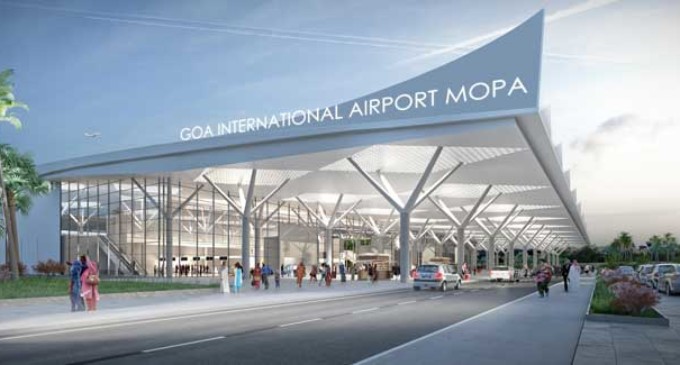 Before 2014, 10 modern airports were built in India most importantly in cities like Bangaluru International Airport, Rajiv Gandhi International Airport in Hyderabad by GMR, Chhatrapati Shivaji Airport, Mumbai, Netaji Subhash Chandra Bose Airport, Kolkata, Indira Gandhi International Airport, Delhi, Chennai International Airport. Airports were also constructed in Dabolim, Ahmedabad, Guwahati and Bhubhaneshwar. (Source) The new airports in the UDAN scheme after 2017, are actually existing airstrips and private unused and unserved or underserved airports in India which are to be renovated, revitalized and operational. The general quality and capacity of the 100 new airports is still unknown and several AAI airports will be shifted to the PPP scheme for their redevelopment.
If India is to become a super-power and compete with the World in infrastructure, economy, world class facilities and smart cities, then it also becomes essential to compare and contrast the quality of our airport and air travel infrastructure to developed countries. Here are some examples of recently finished and upcoming airports abroad.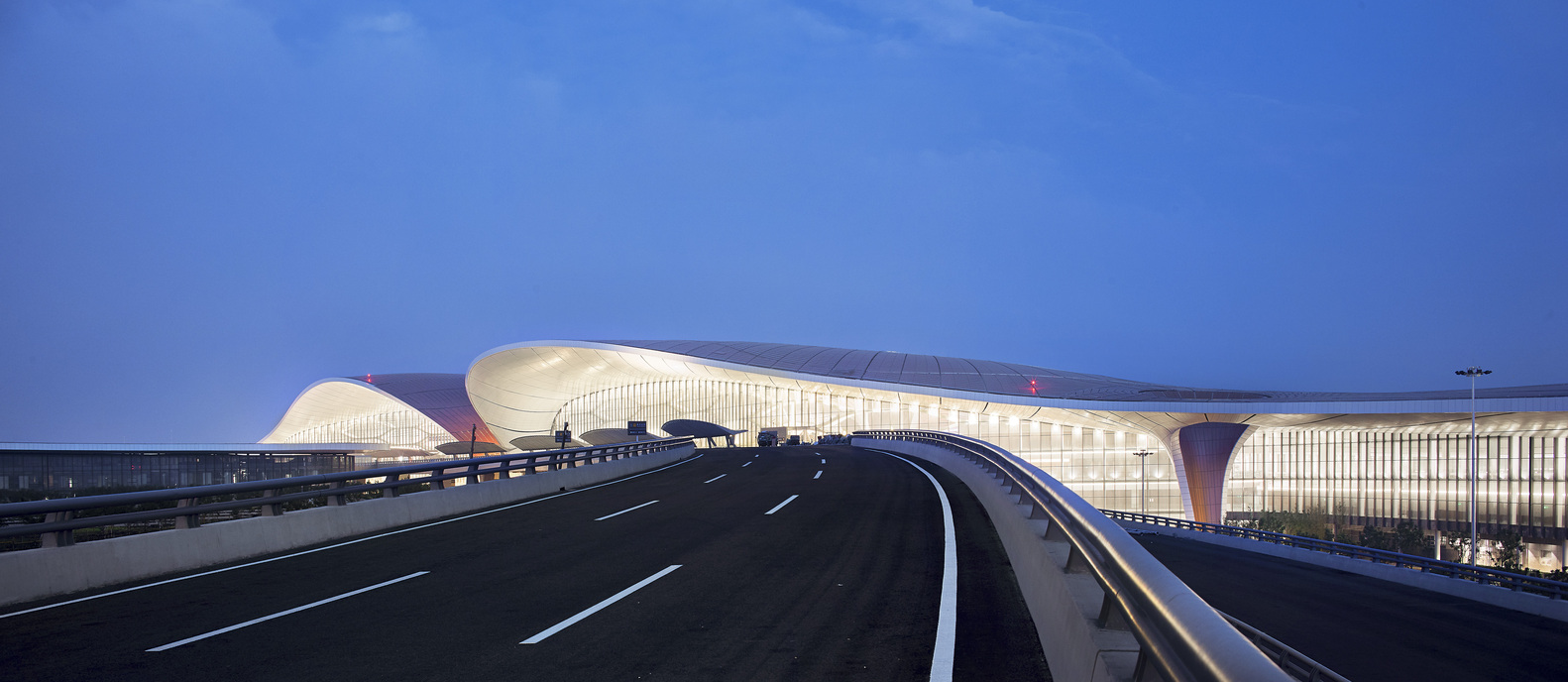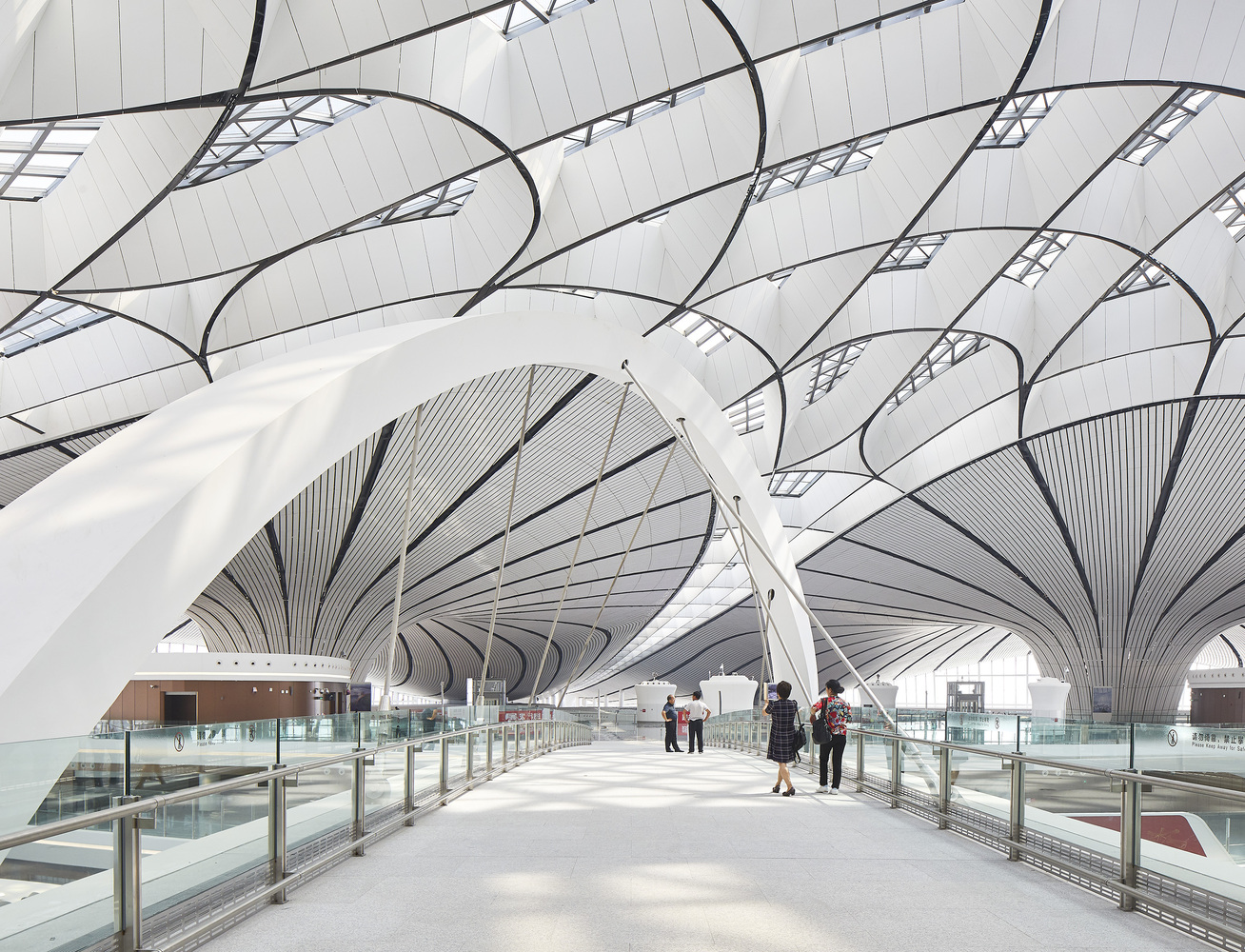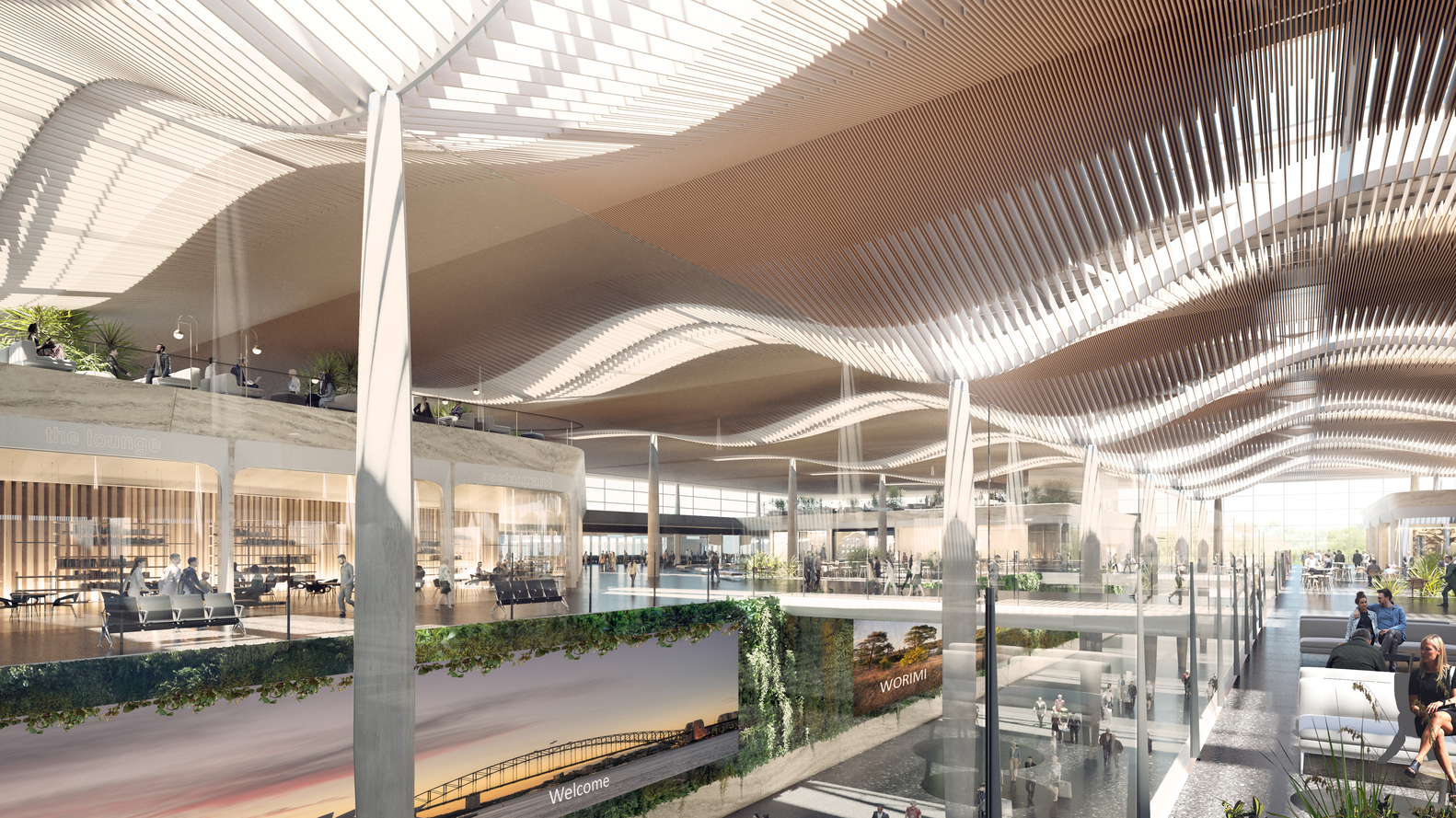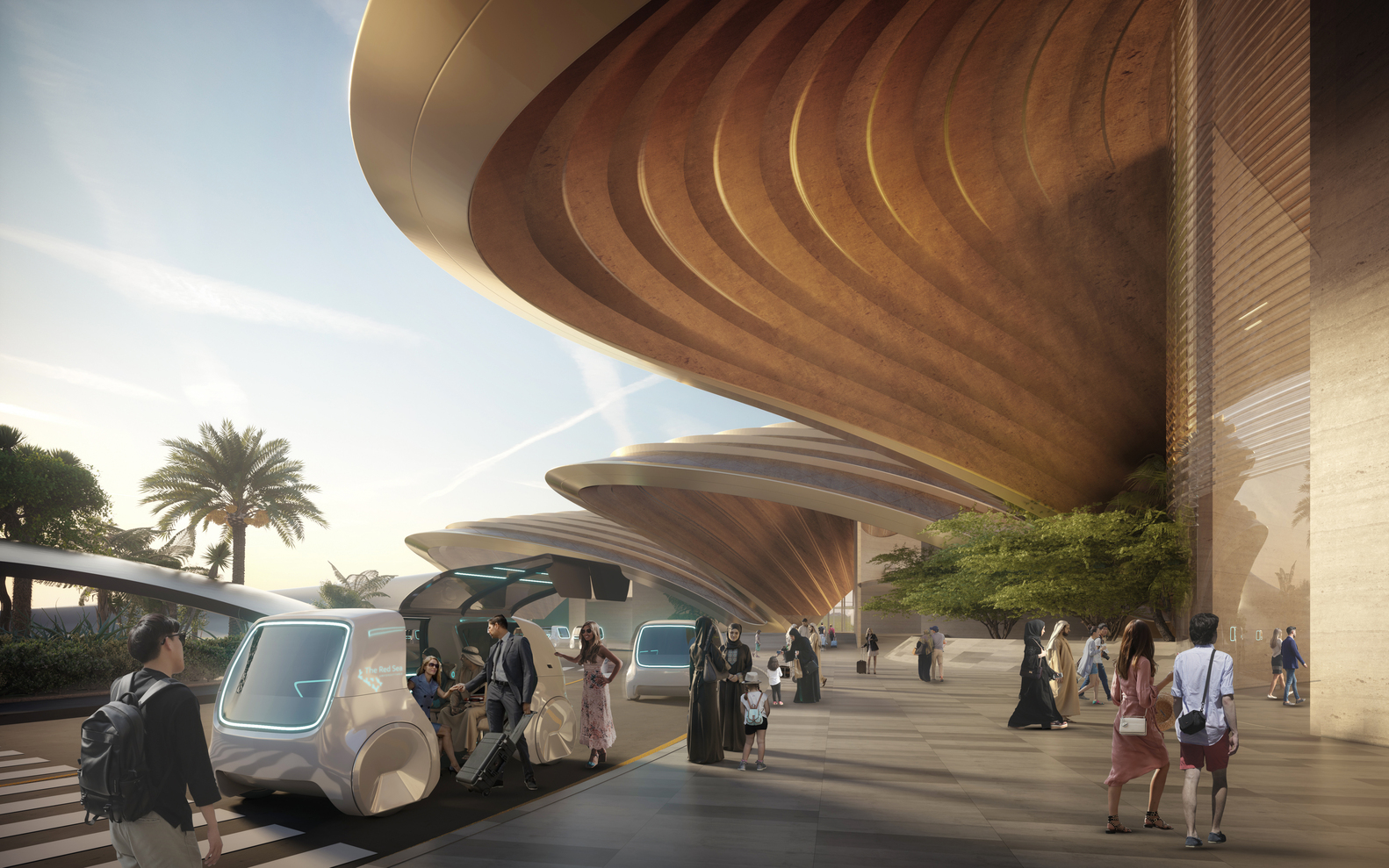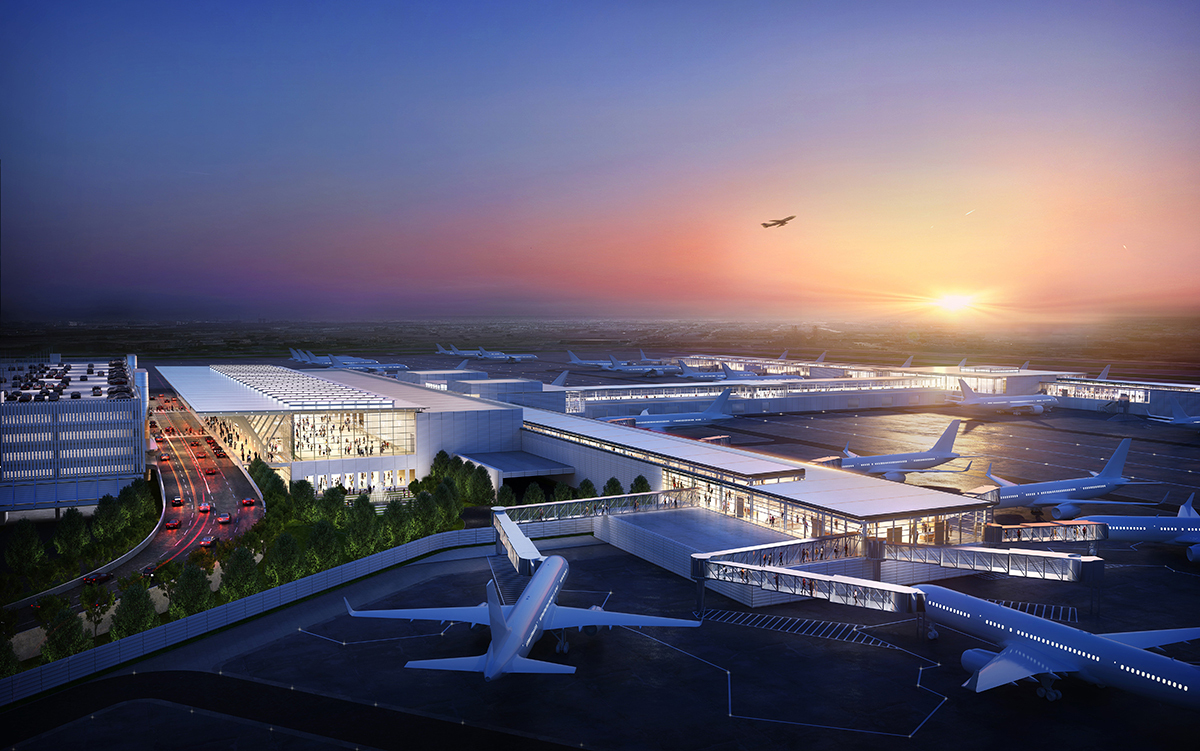 Architecture and infrastructure isn't a 5 year plan. Acquiring land, designing a structure for a timeline of at least 75 years and planning for the same in terms of technology, future facilities and capacity, construction, interior design and onset of commercial flights and fully operational services is a more long term goal. This is in the case of 1 airport. After 2014, 7 airports have been added to the AAI under the Narendra Modi led BJP government as opposed to the 35 airports he claims to have made. Most of the airports were already in construction and close to completion in 2014 due to which credit is misplaced. Land acquisition, floating tenders, auctions and procurement of agencies is a long process, especially in India.
If we look at a simple example of a house, even when the land is privately owned, the design, construction, interior design and final finishing of any house takes at least 2-3 years. In that case, it is difficult to comprehend how 100 new airports will be built in India in 4 years especially in the current economic scenario. The catch is, there are not 100 new structures to be built, but just giving the unused, un-served or under-served airports a new look and operational services. There is also a plan to redevelop and revitalize existing old airports and airstrips. Promises thus, need to be scrutinized to understand the depth, genuineness and fine-print. It is foolish to assume that land will be cleared in city centers to construct new airports, when in fact it will be undertaken in greenfield land. Greenfield airports are those which are built from scratch on vacant land with new terminals, new facilities and a completely new structure. These already exist in India, recent examples being Bengaluru, Hyderabad and Kochi. New greenfield airports which have been proposed in places like Dholera, Mopa, Navi Mumbai etc. mentioned above will surely take more than 4 years to be constructed and fully functional.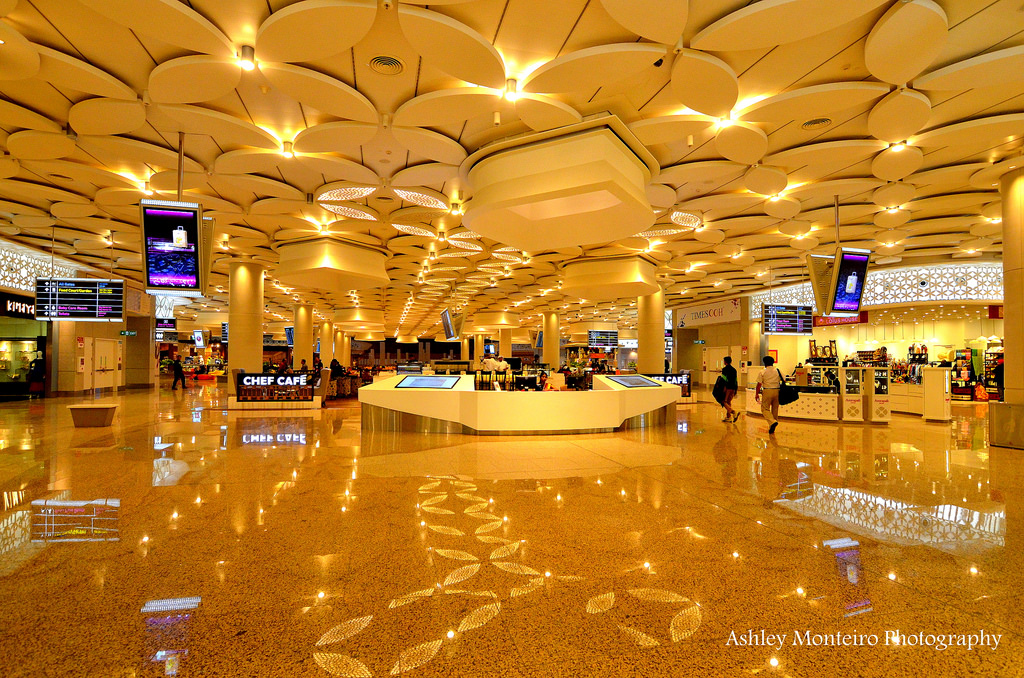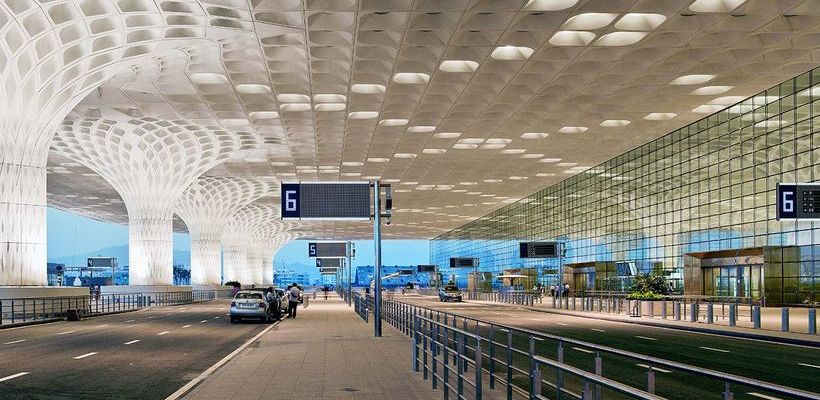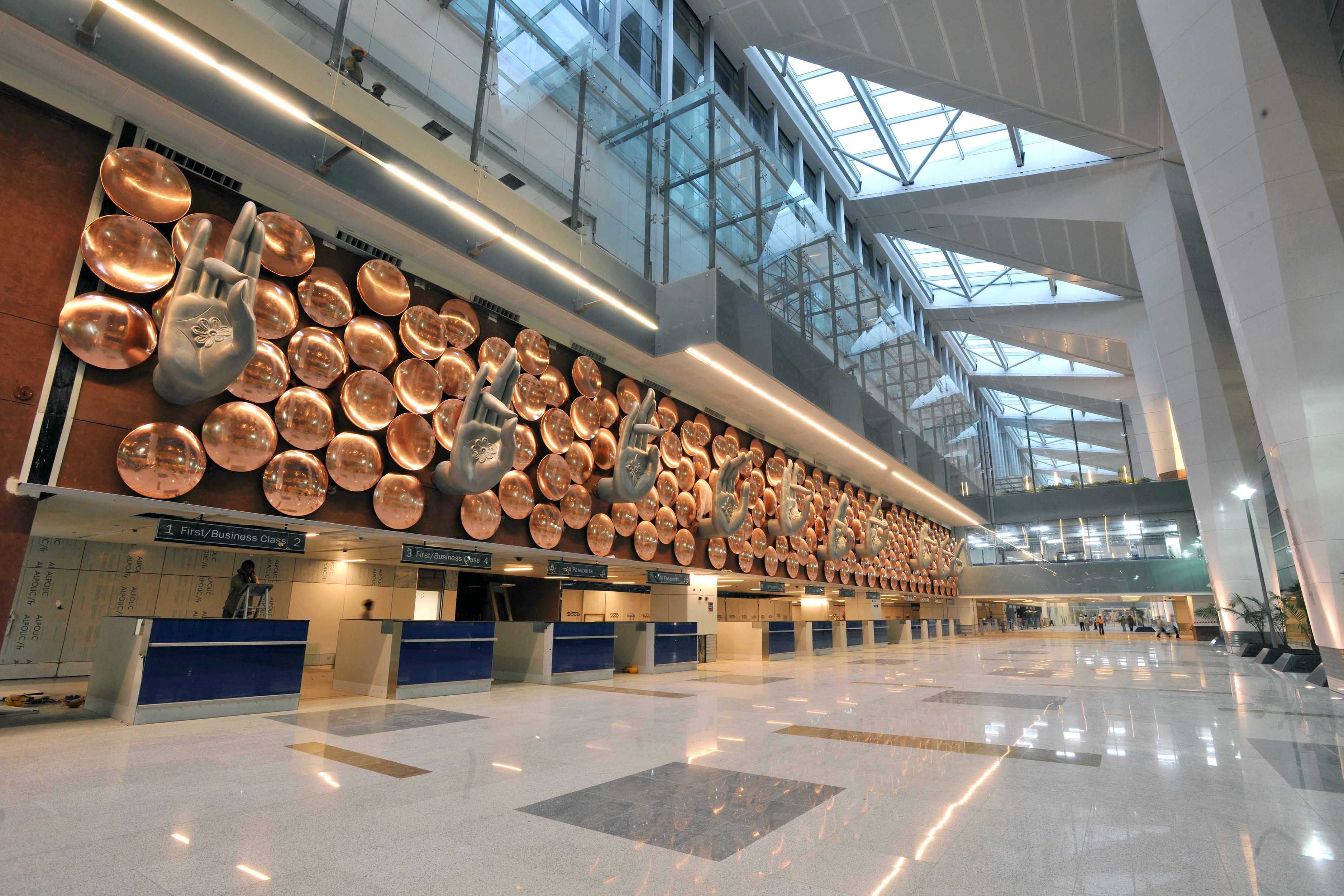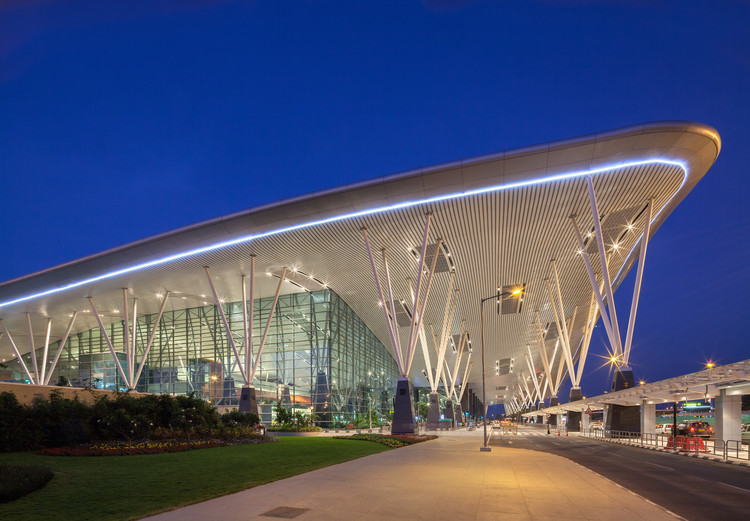 In conclusion, we need to evaluate the practicality behind the claim and through past experiences and examples abroad, try to comprehend how promises can be realized. Hope this article brought some insight to you about the existing, current and upcoming airport infrastructure in India and how it could or could not be achieved. More power to the government who has set up a goal to increase and simplify air travel in India and fingers crossed we will soon see more futuristic and beautiful airports in the country. Let's wait and watch!