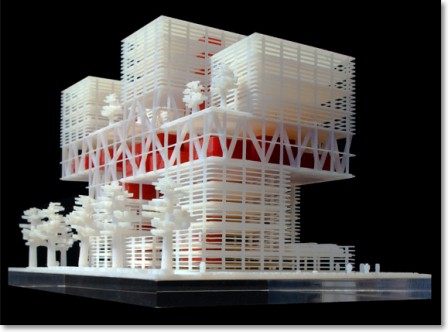 With the moving time, we find ourselves being pulled into a world where technology is constantly making every task easy. It has given rise to several virtual mediums of expression that is an outlet for our creative selves. One such arena that is constantly advancing is the software market, which has a collection of new faster, and more efficient apps that can make your workflow smooth.
The progressions of software had started from the big computers and have successfully moved onto smaller screens of mobiles. It has become compact and portable to take your work anywhere. Let's explore such a range of software that comes in handy for architects on the go.
Apps and Software: Pros for the Profession
The ease that apps and software have brought to an architect's work life is immeasurable when compared to when only hand-drawn drafts were used. Touching upon a few such benefits it has reaped over the years are the following facts.
The virtual medium helps us analyze the concept and building beforehand of its actual construction.
It brings life to the creative process of spatial design.
You can now double-check on the technical aspects of a working building with apps such as BIMx. this helps in reducing the errors that might occur during the construction phase.
It has become easily portable with apps used mainly on tablets for medium-size screen space and on mobile for even easier use.
12 Best Apps for architects & designers to use on-the-go
Concepts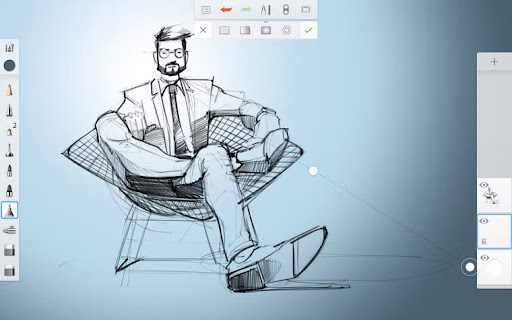 Gives you the space to create concepts for your final design in the app, which proves to be a companion for visual thinkers. It is primarily a sketching app that is used to develop initial drawings, to get a grip on how the final design will play out. The app has an infinite canvas for a limitless and seamless experience for the user while giving a clear stroke at any zoom level.
The selection of natural tools in the app makes it easy for you to navigate through it with digital medium proficiency. With a responsive drawing tool, the app also becomes compatible with most of the others. Concepts can be used in devices with iOS, iPad OS, Windows, Android, and Chrome Operating Systems.
Magicplan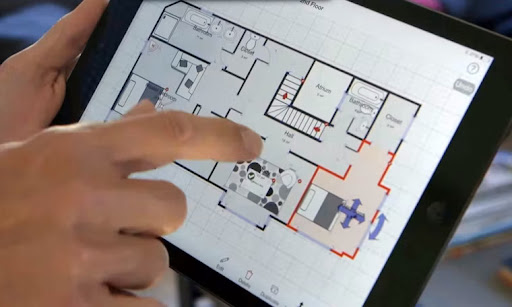 You have probably dreamt of software that could make up the plan without you drawing each line right? Magicplan does just that. By merely scanning the space, this app can produce professional floor plans with the help of augmented reality. It also has the feature to turn pictures into a measurable format. These pictures are first edited and finetune in the 2D format to further create 3D which can be exported as a PNG, JPG, PDF, etc.
It goes further with furnishing options available with the feature to create MEP drawings as well. It offers virtual tours with the help of 3600 panoramas, where you can also make notes and click photos. Through these processes, you will also receive several statistics that range from the surface, and surroundings to distances. Magicplan can be used on both iOS and Android.
CamToPlan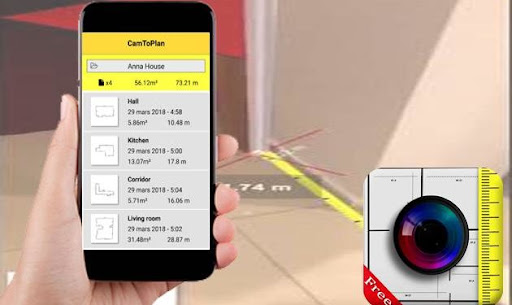 Helping the user measure the length, distance, and area of a surface, CamToPlan is an app that makes the process of plan creation easier. All you have to do is draw lines in 3D and export the PNG or DXF file of the same to the app and it will measure the distances required.
It also features the element of being able to produce pricing estimates. Analyzing everything can be done by combining the device sensor data with the odometry as well. The app also gives you the freedom to move around while you are measuring the space.CamToPlan is available on both iOS and Android
BIMx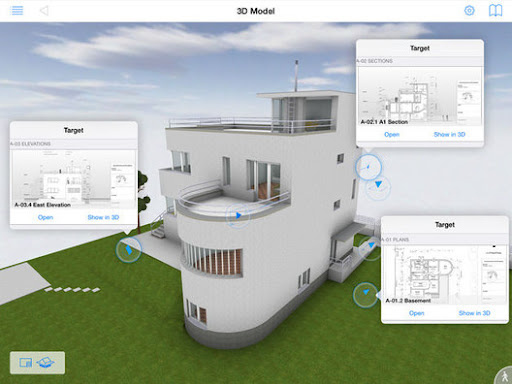 Avoid the hassle of having to go back and forth from site to system every time there is an error. With BIMx on-site design an presentation of the drawings is possible. This app allows you to update the changes in the building on the go without getting back to your desk.
You will be able to access, present, or share detailed 2D and 3D models that also have the access to any BMI content. BIMx is an all-rounder with compatibility with iOS, Mac OS, Windows, Android, and Chrome OS.
ViewER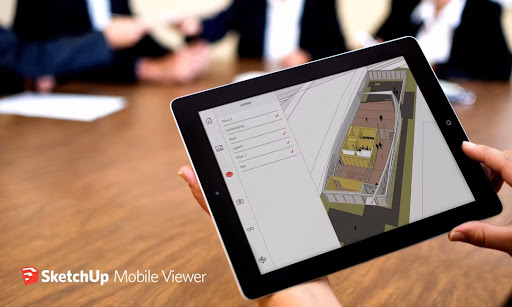 Get your renders done easily with the help of ViewER, which can read files ranging through .3DM, OBJ, STL, PLY, .3DS, DXF, and DWF formats. Get a real feel of the design by viewing the rendered CAD models over real-time video of the space. The feature of augmented reality achieves this by combining digital 3D models with real objects.
The app performs the best when the files are stored locally while offering model caching that optimizes the loading time. It has the feature of capturing an image and then sharing it as well as sharing it with others. The viewER is adaptable to both iOS and Windows Operating systems.
Procreate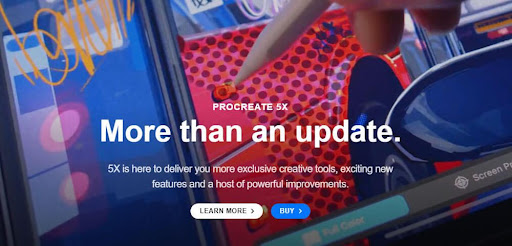 Procreate is one of the most convenient and demanding apps that artists navigate to bring to life their creations. Used mainly for art, sketches, and animation, it offers you a variety of tools with over 100 handmade brush strokes and an advanced layer system. Its lightning-fast Valkyrie graphics card makes sure your experience on the app is smooth and break-free.
Saving your hard work throughout is the continuous auto-save feature in the app. With an Ultra High Definition canvas, you can use the app with the help of an iPad and apple pencil. ColorDrop and SwatchDrop have sued for sourcing the colors while features like timelapse replay, animation, and page assist make its usage easy.. Procreate is compatible with iOS, Mac OS, iPad OS, Windows, Android, and Chrome OS.
Pixlr Express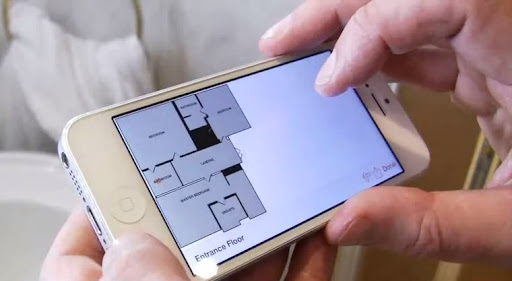 Pixlr is a free photo editing tool, with a very user-friendly interface and tools. It features tools that help you to mask and overlay the images you want to edit. The app uses Color Splash and Focal Blur for you to lift the image you want to edit.
It also has easy tools that let you erase, copy, crop, etc with ease. It provides you with pre-designed templates and animations that might be handy when you lack the time to edit every aspect separately. Pixlr is compatible with iOS, Mac OS, iPad OS, Windows, Android, and Chrome OS
Morpholio Trace Pro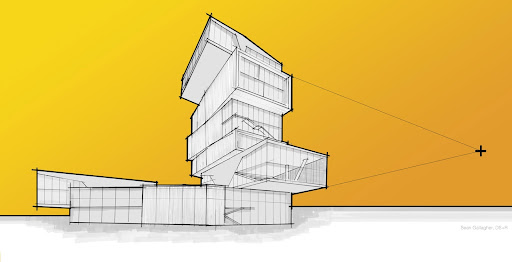 Sketching might be a great rough outline you need to start with. But what if you get to have the precision of AutoCAD while you are at it? Morpholio Trace Pro is just that. It combines the comfort of sketching with the reliable precision of CAD for an easy user experience.
It features tools such as custom stencils, drawing tools, smart fill, AR sketch walk, etc. It also provides you with instant scaling and perspective finder, all making it one of the top sketching apps. Although the range of features spread far and wide, it is only compatible with iOS systems and devices.
ARki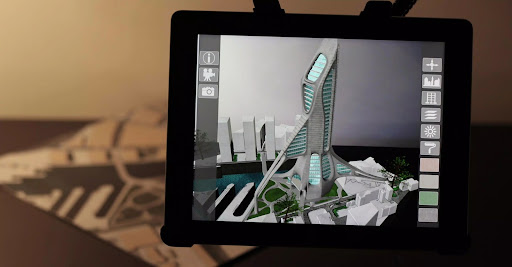 The technology to enter virtual reality as a person through VR is the level of realism that ARKi brings to the table. With such a feature and 3D visualization at its disposal, it becomes easy to navigate through your designs and know them on a more personal note.
It also helps you interactively present your work with layers assigned to make the experience easier. The device also supports cross-device syncing which helps in the import and export of files. You can import 3D models as well and store them offline for later use. ARki is compatible with only iOS systems and devices.
Roomscan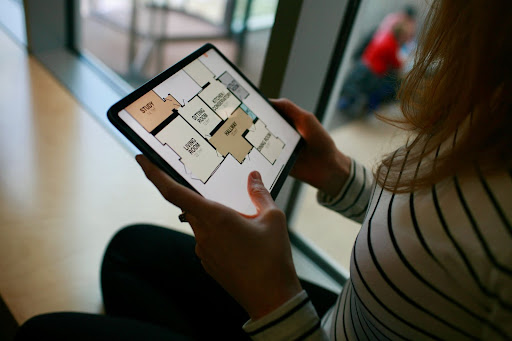 Do you feel tedious drawing up the plans of each new space after measuring it separately for hours? Making this task easier is the Romescan app. This app can generate a room plan by just scanning the room in question. You can go old school by drawing them out on the app or just tap the smartphone against the wall.
The different methods to draw on the app can be combined with a Bluetooth laser to measure as well. It has other features like storing the location of the floor plans, creating virtual tours, and dictating notes related to the plans for an easy experience. Roomscan is compatible only with iOS devices.
Planimeter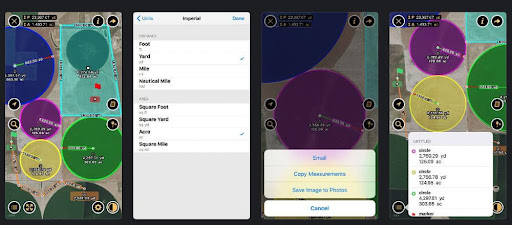 Measuring distances for a plan or a site becomes a pain when it's big. Making this process easy is the app, Planimeter. This app helps you to measure distances and areas of land parcels on maps.
This makes it easy as you needn't go to the site to get the exact measurements you need. This process involves the use of an in-built satellite that retrieves the distance from the map. Planimeter is an app that is available for iOS systems and devices.
ArchiSnapper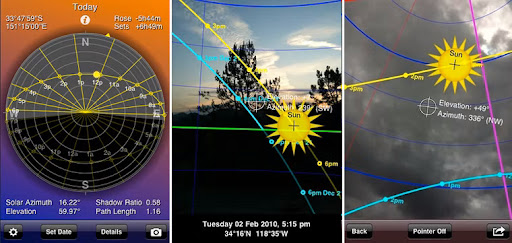 When on the site it becomes difficult to record measurements and updates efficiently especially when the weather might not agree with you. ArchiSnapper is an app that allows you to make your task easy.
It is a field reporting app that can be handy during your site visits. It generates reports right on the site for your presentations and discussions. You can also add text, photos, assign, and floor plan annotations to them. ArchiSnapper is compatible with iOS, Android, and the Web.
These apps might seem complicated to figure out at first. But as it is with anything new, a little practice and effort will go a long way. This list is curated in a way that each of these apps will end up being an easy way for you to work. The only thing to do now is to select yours and discover an easy way to work your creations.
FAQs
What is the easiest way to learn how to use these applications?
The easiest way to learn an app is to try out every feature yourself. Reading up or watching tutorials of the same can also prove to be helpful in the process.
Are there specific requirements for the devices Design Applications are installed in?
As with most software and apps, there usually is a minimum system requirement that each of them might need. As it can vary from version to system, the specifications will be listed on the app website.
Can anyone creatively inclined use the sketching apps, or does one need the training to start?
You don't require any special training to start using the sketching app. It is built to create anything and is the blank canvas for any level of artist.
References: