"Furniture is to spaces what limbs are to the human body."
A space, however well designed, well lit, is incomplete and inappropriate without suitable furniture. Modern furniture is all about clean lines, simplicity, minimalism and elegance. It combines functionality and aesthetics seamlessly, so that every piece looks striking and serves its purpose with equal ease. So how to tell modern furniture apart from others? Look for crisp lines, fresh and innovative designs, distinctive materials, block solid colors, simplicity and sophistication, which means no excessive ornamentation or carving, no over the top curves and details, multiple function served harmoniously.
So let's take a look at some of the must have furniture in our homes, which we have curated specially for you.
1. Floor Lamps cum Planters: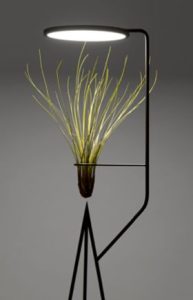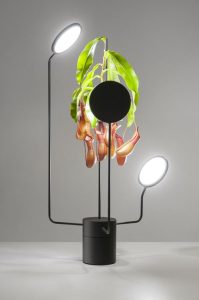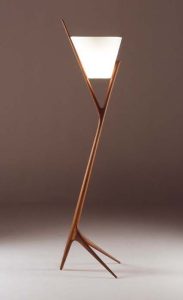 These ultra futuristic pieces, which serve as planters as well as floor lamps, are a treat to look at and will add that extra oomph into any space. Floor lamps and indoor plants have always been the most effective space fillers, as well as add color and depth to any space. The "Out of the Box" design, amazing play of materials, and glam factor in these statement pieces, just makes us designers drool! These are the perfect additions to a modern set family lounge or a private office!
2. Single Seater Sofa or Accent Chairs: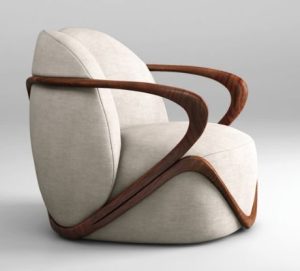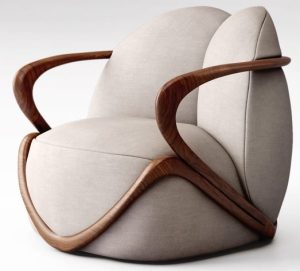 Imagine being hugged by a cozy seat after a long day at work. 'The Hug Armchair' by Giorgetti, is sheer perfection and every workaholic's dream! The accentuated curves and the soft fabric lends an interesting contour to the chair, which makes it a dominant feature in any space.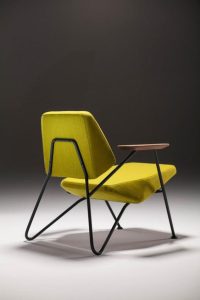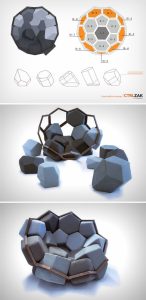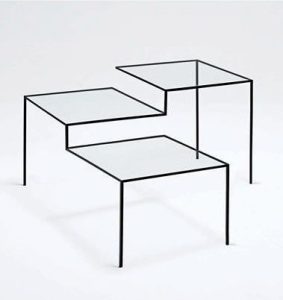 These ultra chic, geometric chairs lend an interesting character to the space. Asymmetry and pizzazz are two elements highlighted strongly in these pieces. A seat with different pieces which can be used in various permutations and combinations, not only saves space, is useful in various ways, and is multifaceted. If you are a fan of geometric patterns, bold solid colors, the above pieces are for you!
3. Benches and Stools: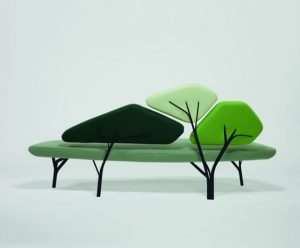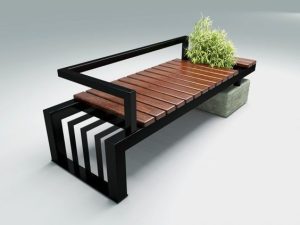 How can someone not be floored with these unconventional and inventive bench designs. These are a 10 on 10 addition to your backyards, front lawns or any spill over space. These modern benches spell comfort and quintessential and will easily become the centre piece in any space.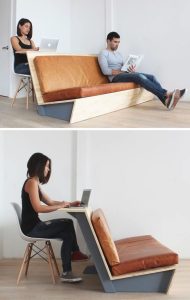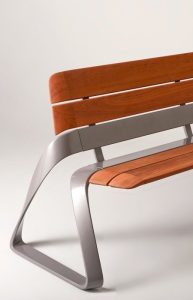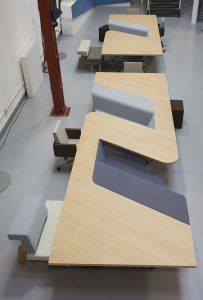 Something simple, yet ingenious goes a long way. Being modern, doesn't necessarily mean being complicated, it just means making something we have always thought of, a reality. The above benches do exactly that. Just by making the top edge of a sofa back, a little wider, the bench can be used as a working table, saving money as well as space. The second bench, with its fluid design, seems as though it is floating in thin air. The third example is that of an office, wherein the bench seamlessly fits into the worktop, making way for easy meetings and work time discussions.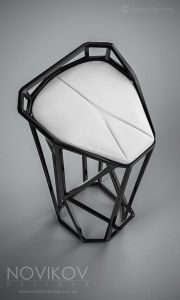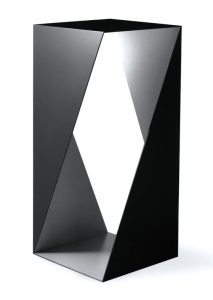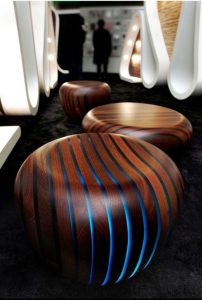 Three different shapes. Three different designs. Three different approach. Function? Same. Aren't these stools major goals? Perfect as an extra seat, outdoor elements, a side table etc. these furniture designs are just pure inspiration.
4. Shelves and Storage: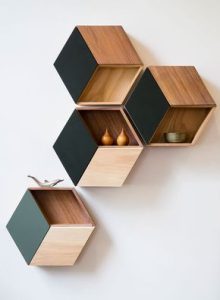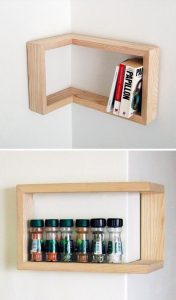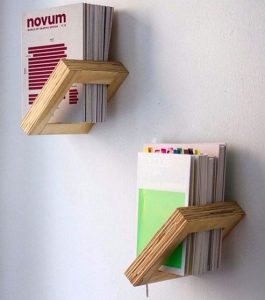 Easy. Effective. Effortless. Isn't that what we are all looking for in life? In today's fast paced no nonsense life, ease = comfort. These simple and straightforward storage solutions are the answers to our prayers. Sleek and stylish, these are meant for informal spaces, teen / dorm rooms, kitchens etc.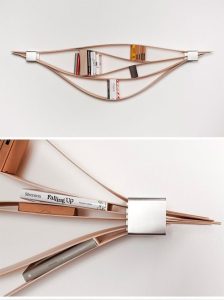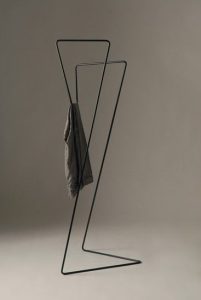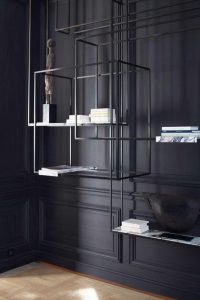 Customization is the need of the hour. These days, people want tailor made everything, and rightly so. Everyone has different needs, and need different products to fulfill them. The above storage designs are changeable and adjustable to suit your individual requirements. Modernity in thought and design approach, plus the added bonus of moulding it as per our liking, makes these pieces a top pick.
5. Miscellaneous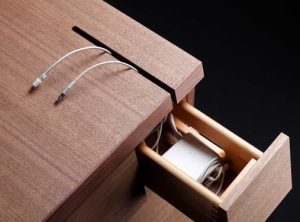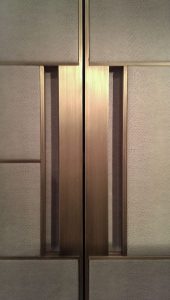 God is in the details. Whatever makes life simpler, and design more trouble free is a good detail. It doesn't have to be rocket science, the simpler the detail, usually the more effective it will be.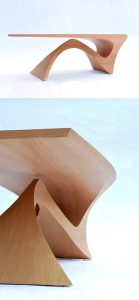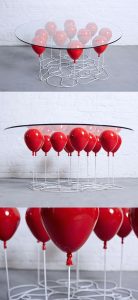 The center tables we are in love with. Inspired by daily life, these three coffee tables are eye catching to say the least. The geometry of flowers translated into furniture, liquidity depicted in wood, and a glass table inspired by balloons, impressions from daily life, finely crafted to make furniture, is just pure design genius!
So keep an eye out for these wonderful home additions, and for your next furniture haul do visit again for some fabulous ideas!