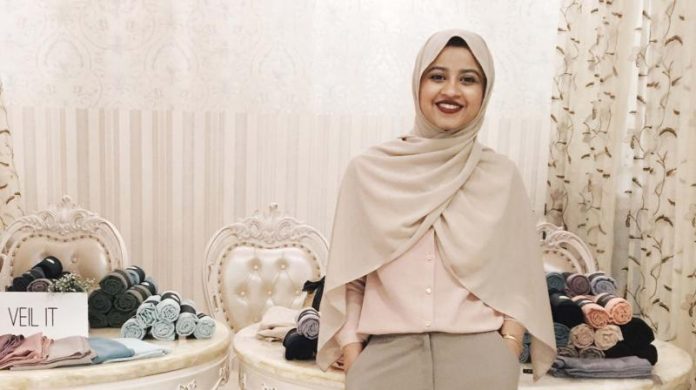 Fashion is many things. It is glam, it is style, it is modest. Wait, what? Modest? The term "Modest Fashion" itself is an oxymoron. We usually see models wearing the skimpiest of clothes on runways which is passed off as Fashion. Ms. Aemani Zimren, a young entrepreneur from Chennai, discovered that fashion in India, doesn't cater to all. She wanted young girls, especially Muslim women to realise that style doesn't always mean showing off skin. Being modest can be fashionable too. Fashion is universal and is meant for people of all ages, sizes and ethnicities. As a result, Ms. Aemani, at the young age of 21, pioneered the Islamic fashion brand "Veil It" which sells Hijabs and head scarves promoting modest clothing. We at Cindrebay, invited the young fashionista, to share her success story with us and conduct a workshop to teach our fashion design students a little about Islamic Codes of clothing.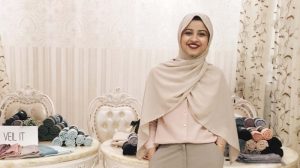 FASHIONBAY, an initiative by Cindrebay School of Fashion & Design, conducted a workshop on 4th November 2017 at Calicut (Kozhikode), to introduce our students to Islamic dress codes and Hijab. Hijab is an Arabic word which means "to hide from view." There are various different styles in which it can be wrapped or worn according to personal preference. Ms. Aemani's brand 'Veil It', sells a variety of head scarves in lots of different materials and hues. She says, "The hijab is a rule we practice out of our devotion towards our religion. If anyone is a non-hijabi, then it doesn't make them any less a Muslim. The basic idea is to be modest and modesty is to be first placed at our hearts than on our head. A Muslim is allowed to dress beautifully as long as Islamic Dress Codes are met. I am here today to show you how that can be achieved while looking super trendy and chic!"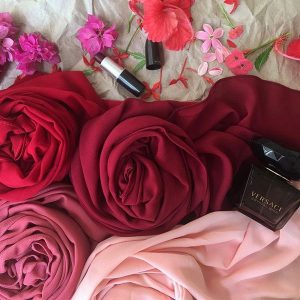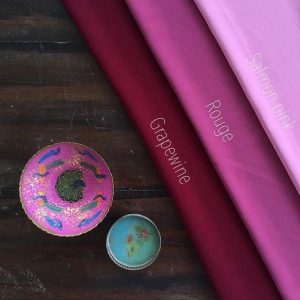 In the first segment of the workshop, Ms. Aemani described the brief history of modest clothing and how it was introduced to India by the West and Gulf countries. She explained how the trend gained solid ground in India in the course of a few years and how Indian Muslim women accepted it wholeheartedly for its universal appeal and religious approval. She then shared some of her tips and tactics on clothing, current trends, must have wardrobe pieces etc. She described in great detail, how our body structure, weight and height should govern what we wear. Ms. Aemani also listed the major fashion faux pas, every girl commits, and how we can avoid those. She also gave various ideas on how you can buy the best pieces which can be paired with almost anything and thus save money and not end up buying unnecessary things.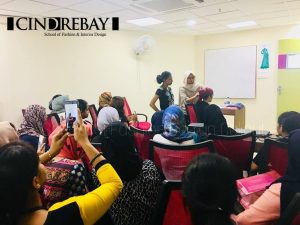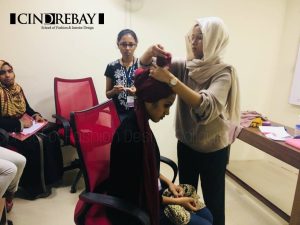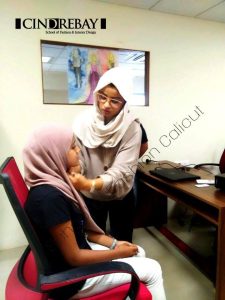 In the second part of her workshop, she demonstrated diverse ways and techniques to wrap the hijab. She showed how to wrap the hijab for different events, occasions, for casual wear etc. She also emphasized that accessories on top of the hijab can multiply its beauty. It can be styled with headbands, pins, funky clips or laces. Choosing the right hijab, proper length, fabric and color and matching it with your outfit can be a bit tricky. This daunting task of coordinating your outfit can be made simple with easy hacks and knowing what suits you best. Ms. Aemani, gave some excellent pointers to the students to up their fashion game.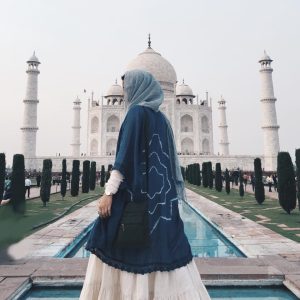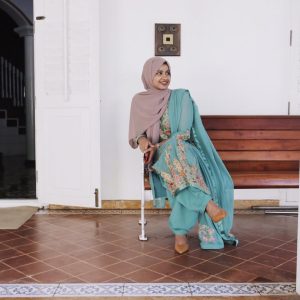 The final talk concluded with makeup tips and practices which go well with the hijab. She showed great ways to apply eye makeup and liners which look classy and elegant with head scarves. Colors and shades of lipsticks, bronzers and blushes, which go well with Indian skin tones and the kind of clothes we wear, were also discussed. All in all, the workshop was an enlightening experience for all the ladies and students present.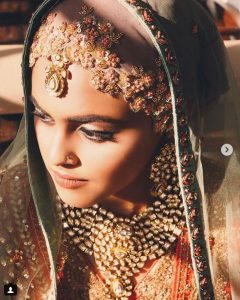 The atmosphere of the class was electric, as the students participated with all their might in discussing fashion, clothes and accessories. They volunteered excitedly to learn how to wear the hijab and took pictures and videos enthusiastically for future reference. The workshop was an honest lesson learnt in combining the latest trends with religious ethics. The students were also very keen to check out the latest collections and designs of Veil it, and showed gusto to design more such fashion for the Indian audience. They felt that there is an absence for good acceptable fashion for young Muslim women in the country and vowed to do something about it as future fashion designers. For more such interesting and enlightening workshops, please visit Cindrebay School of Fashion and Interior Design, Calicut, every week!