Colleges and design institutes breed hundreds of designers and architects every year. They are all taught the basic principles of interiors, thumb rules, technical aspects of design and so on. Each one is creative in their own way and has personal taste and design style. So, what sets you apart? How are you different from the herd? Why should someone hire you? So often, personal talent and expertise is overshadowed by popularity and big names. This is the truth of life, people who market themselves better, walk away with better projects, while the talented and worthy simply sit watching. Networking and creating a powerful client base is a trick no design institute teaches its students. These are trade skills, you have to master on your own. But, why am I here then? Let me give you the insider information on 5 ways to promote yourself as an Interior Designer!
1. BUILD A DECENT PORTFOLIO: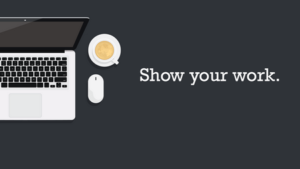 Your portfolio is an amalgamation of all your ideas, creative thoughts, profile, taste and style. Make it varied and be sure to include projects from every strata and category. If you haven't done any of your own projects yet, include your college work and projects you worked on in other design firms (be sure to give them credit for it).
Your portfolio should be balanced, detailed and obviously good looking. Make sure to make it yourself instead of hiring someone else to do it (if you're a startup). Making it yourself will ensure you show what you truly are to your clients and they'll appreciate you for it.
Making your portfolio isn't enough. The next step is putting it out there. Make a website, register yourself on all possible portals, online and offline, try to get your portfolio as much out there as you can. Making yourself seen and noticed is the first step to enter the market and get your first project.
2. SOCIAL MEDIA: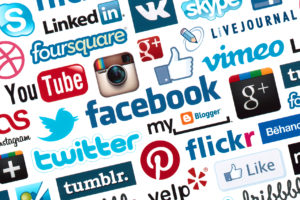 The only way to connect with prospective clients in the old times was through landline phones and email. But, these days you have multiple media to get in touch with a huge crowd. USE THAT! Needless to say, your firm should have an instagram page, a facebook page, a pinterest page, a twitter handle, you name it and you need it!
Putting up pictures and stories of completed projects, its highlights, its process, its details, positive reviews from clients, site pictures etc. will help your clients gain insight about your work and the personal efforts you take in each project.
Try to follow a certain theme or discipline in your instagramor social media pages. A color scheme, caption ideas, popular hashtags, story format are important to building a brand. Connect to your clients on social media, and have them give their honest testimonials and reviews about your work. That is sure to earn you a lot of brownie points.
3. PITCH AND NETWORK: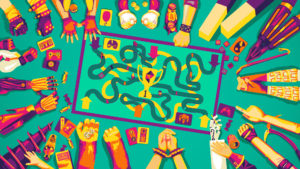 Meeting the right people is crucial and no designer should shy away from networking. Attend design conferences, workshops, exhibitions, new product launches, and other events happening in and around your city. This will help you get to know the new advances being made in the design field, give you a chance to interact with your design heroes and presenters, as well as get you in touch with prospective clients.
Try and organize events for students, fellow designers and people who need design professionals in your studio. Spread the word and invite as many people as you can. The idea is to learn from other designers, even students and attract more people to visit your studio and get to know your views and opinions as well.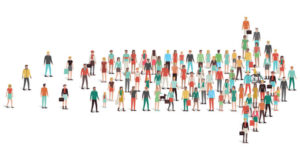 Pitching is as important as networking when you are a newbie. If you get wind that a certain someone is looking for a designer, through a common friend, contact or in general meetings, instead of waiting for big clients to approach you (which they might not), try coming up with a design yourself and call them instead. There is no harm in pitching an initial idea to these people, and assuring them you can also do it.
4. GET FEATURED: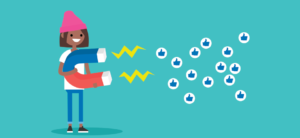 With so many online magazines, blogs, articles, news websites, social media influencers its imperative to cash in on their viewership and following. Asking someone for a feature or a shoutout isn't all that difficult, and if successful, you can reach out to thousands of people. Magazine features, arch daily features and many such design websites are looking for new people everyday to post about, and you can approach them to make sure it's you.
Blogging is another great way to increase your online presence. Using popular words, search terms in your writing, introducing good informative content will ensure that your website organically comes on top of the search parameters and customers see you first while looking for a designer. Make your blog interesting, informative, upbeat and fun. Building a good readership will attract more people towards your work and thus more clients.



Participating in competitions, big or small, can also ensure very good response and limelight for your design firm. Register yourself regularly in design competitions, in various categories, you can do so by designing fresh projects or entering already done projects in other categories. Winning and being nominated in such design categories puts you on the map as a designer to watch out for.
Share all these achievements and accolades on your social media page and keep your audience updated with your success.
5. COLLABORATE: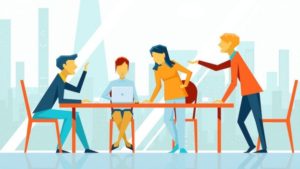 Why do it alone, when you can do it together? Collaborating with fellow designers is a great way to promote yourself. It is also a good way to get your hands on a variety of projects rather than being stuck in the same work over and over. Ask other designers to collaborate on your projects, and then in future you can get a piece of their action. Participating in competitions as a team is also a good idea, as you get resources and manpower and ideas of two design teams, and both of you can bear equal fruits.
Another method of collaborating is registering on different designer portals such as Houzz, Urbanclap, Behance, Pinterest, Freelancer, Indiefolio etc. These portals put the clients and designers in the same forum and get a dialogue going. In this way you can directly contact the prospective customer and inquire about the project and convince him with your portfolio and pitch to hire you (for a small fee). Find out more such portals and be active on these websites for good results.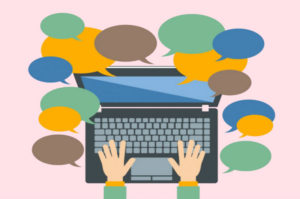 You can also try collaborating with other professionals in the same field. For example, it is a give and take relationship you have to establish with your contractors, labours etc. because they are the people frequently approached for a renovation job or a house facelift. Make a good team, find decent people, and try them in a couple projects. They will be sure to get you more work, when they are sought. Make sure they have your contact details handy, some pictures of your work and ongoing sites in their phone to show to new clients. Previous clients are also the best source for new projects. Working hard and good will surely get you good referrals and marketing through word of mouth.
These are the top 5 ways, almost all designers use to market themselves. However, in the end, your work will speak for you. All these methods and strategies will fail if you are bad at your work. So, the bottomline is to improve yourself as a designer, work hard and tirelessly, and in the meantime employ these strategies to advertise yourself.
Do attend Cindrebay School of Fashion and Interior Design, to get enlightened about many more such ideas to enhance your brand, how to become successful and ideas about start ups! We invite the best designers and industry experts to conduct talks and workshops and have the best curated courses for budding interior designers!