Finance minister, Nirmala Sitharaman said in her maiden Union budget speech, that the government of India will introduce a new model tenancy law to boost the rental housing market and also proposed to provide further tax incentives for Affordable housing. She also proposed that several land parcels held by Central Govt., PSUs would be used to provide large public infrastructure and affordable housing. She didn't give any details about the new Tenancy laws, but said that there is a growing demand for rental housing for working millennials, student housing, co-op housing and shelter for the homeless. This would boost the rental market, which is estimated to be $20 Billion, out of which $13.5 Billion are accounted in urban areas.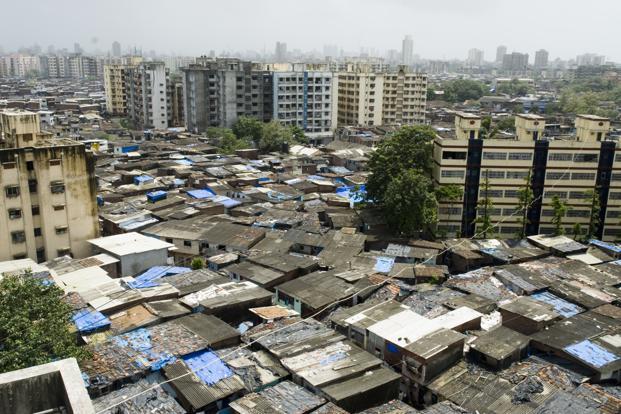 For Affordable housing, Indian Government came up with the 'Pradhan Mantri Awaas Yojana' with which they aim to build 1.95 Crore houses. Furthermore, they claim to have completed 1.54 Crore rural homes in the last 5 years. In order to increase the affordability of these shelters, incentives of Rs 3.5 lakhs are being provided, to reduce the interest amount for housing below Rs 45 Lakh. This can be claimed before March 31, 2020. The government has also taken initiatives to complete the process of construction with in short period of time to control costs. The use of alternative technologies to hasten the process of construction is also being researched in premier institutions like IITs, BMTPC, NBCC etc.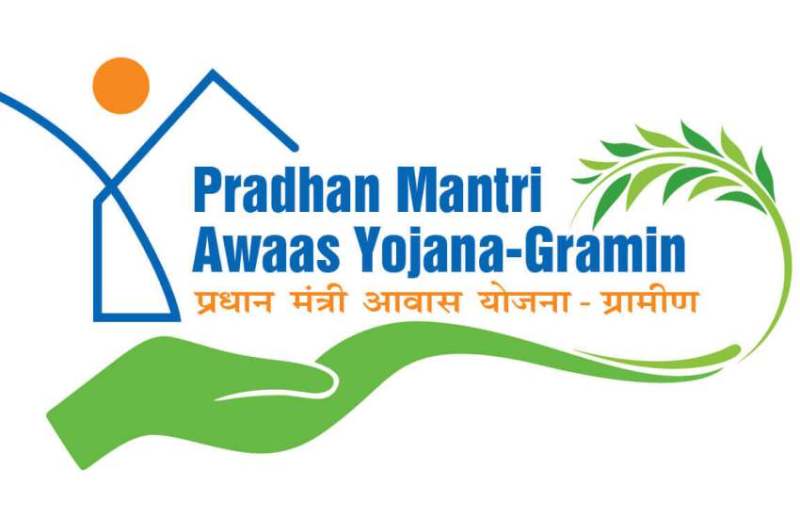 According to the reports of National investment promotion and facilitation agency, The most popular technology in usage is GFRG or Glass Fibre Reinforced Gypsum technology. GFRG panels are made of high density alpha based gypsum and they are reinforced with glass fibre to give them structural strength. They were introduced in 1980 in Australia. These panels are Eco-friendly and flexible to cut into any desired shape or size for walls, roof doors and windows. This technology is used to build houses, hospitals and schools. States like Tamil Nadu, Karnataka and Kerala have already started working with this material.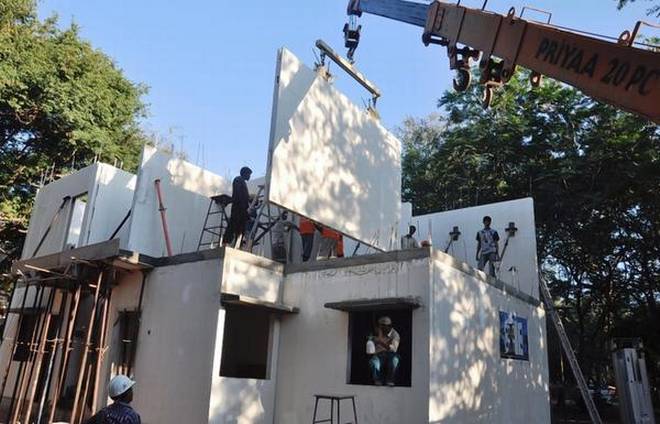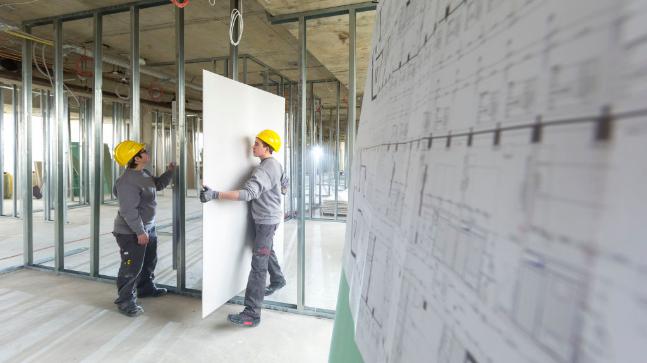 Another popular technique is Precast Modular Technology. The process involves on site assembly of standardized items which are manufactured in a factory and transported to the construction site. They use Expanded Polystyrene panels (EPS), steel and fibre cement. They reduce the cost as well as the time significantly. Companies like NCL industries, Loom Crafts, Woodbarn India are offering pre-fabricated solutions. Another methodology is the monolithic reinforced concrete construction system which are used for large scale projects above Rs 100 Crores. They reduce the manual intervention significantly while also eliminating the cost of plastering.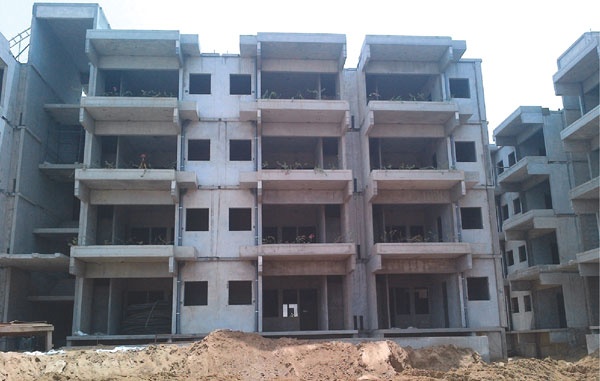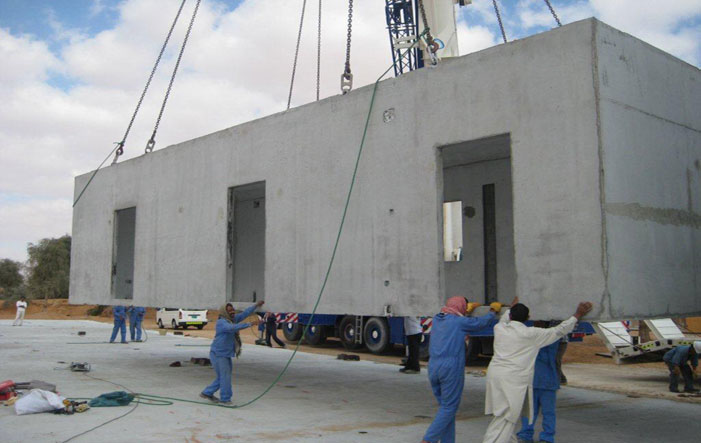 As much as we appreciate these new technologies, one should remember the context and climate of our nation. While newer technologies are being endorsed by the Indian Govt., techniques which were used in the history of vernacular architecture are not even in the radar. Use of Bamboo, hemp and other vernacular techniques are losing their essence. These natural readily available materials, not only are suited for the Indian temperatures and topography, they are easy to source, easy to transport and require less skilled labour – all of these factors reduce the time taken to construct shelters as well as their costs. The advantage of using vernacular materials, is also to make people independent in future to be able to make their own shelters.
Recently, Telangana government completed 15,600 units of 2 bedroom affordable housing scheme in 124 Acres of land with 117 blocks. They used normal brick mortar RCC construction. They have spent almost Rs 1359 Crores for this mega project in Kollur, Hyderabad. The blocks were placed in a linear pattern, providing basic facilities like, cement concrete roads, drinking water, proper drainage system. The effort was brilliant to give housing but it lost the essence of Modern Indian Architecture. One should remember, that architecture tells the story of a land. Although affordable housing and infrastructure is a necessity, it can be done in a way so as to preserve the identity of our Architecture and celebrate the Indian construction techniques instead of replacing them entirely.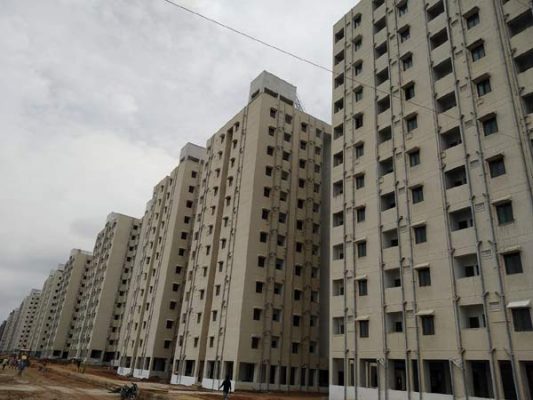 Completing this project fast has become the aim of the government, but to provide well planned affordable housing is still lacking. The plan of the Kollur, Hyderabad Mega project was handled by GHMC hyderabad and was backed by the Urban Development Minister of Telangana, K T Rama Rao. Problem was, it was not backed by any renowned or even an Architect. They have spent Rs 1359 Crore with no vision.
Isn't this the case with so many projects in India? While billions are being spent to uplift the infrastructure and amenities in our country, what is being done to harness and preserve our architectural identity? Starting and finishing a project isn't and shouldn't be the only outlook. Building something, which stands on Indian soil for the next 100 years, deserves more thought and more context to match our existing architecture. Hiring foreign architects and employing newer technologies is well and good. But atleast consult some Indian Architects who can help in incorporating some Indian elements in the making of these structures which will decorate our skyline for the next 100 years!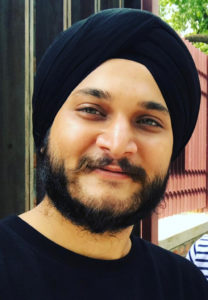 Guest Author : Ar. Ishtjyoth Bhatia
Currently based in New York and pursuing higher education in the field of World Economics and Architecture, Isht is a free spirited thinker and always has a 'Hatke' perspective on things. His interest lies in academics, sports, travelling and he likes to be abreast with current national and global scenario. 'Architecture can never be far off from the existing political, social and emotional context' is what he lives by!
References:
https://www.livemint.com/budget/news/rental-affordable-housing-get-boost-in-budget-2019/amp-1562314641749.html
https://www.investindia.gov.in/team-india-blogs/emerging-popular-technologies-low-cost-housing-india
https://telanganatoday.com/kollur-housing-project-to-be-ready-by-december