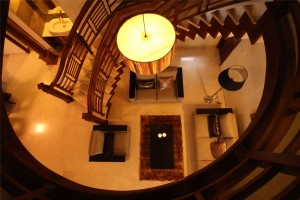 Persian influence, British motifs, the predominance of Indian art, modern with an obvious sprinkle of the old world charm; peeking into Dr. Janis Naha's world of interior designing is like looking into a kaleidoscope. She is the product of a modern India, and yet her style seamlessly marries the new with the long forgotten, creating functional, yet beautiful homes. In an era, when designers love to create a style and stick to it, Janis is a surprising exception. Fiercely experimental, she hates conforming, and at the same time is open to her customers' aspirations. This designer from Calicut is a reflection of her city; modern with a healthy sprinkle of tradition.
Starting Young:
Janis's love for all things design started young. "My journey towards mixing colors, patterns and textures with fabrics started during my high school days. I used to assist and travel with my mother and aunt, helping them in their business of textile design and related purchases," she says. This exposure to the world of fabrics and styles helped her develop a keen interest in interior design.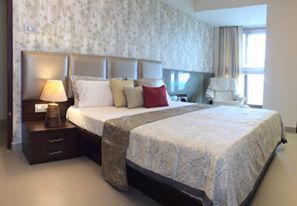 As with everyone else, travelling left a huge impression on young Janis. "Travelling and sourcing products from across the country deepened my love for interior design. It also helped me understand, appreciate and respect cultures and arts available across India. This, in turn, enabled me to create new styles and lovely spaces by mixing various trends or styles," she adds.
Armed with a clarity of vision with regards to her ambition, Janis set to work on converting her dreams into reality. "I decided to pursue interior designing. Here, I learned the importance of applying the functional aspects of design; which is the most important for your lifestyle, and should suit your day-to-day activities. Then the focus shifted to planning the interior layout and the technical aspects of design."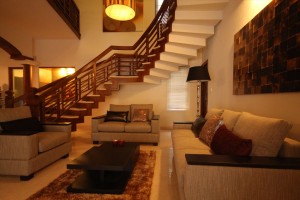 Janis was amongst the first students at Cinderbay and labels her experience at the Institute as extremely gratifying. "It was a wonderful experience being the first student of Cindrebay's first batch in 2007. Even though we were a small batch, we were lucky to get undivided attention from our faculty. We were also assigned several projects during our time there and got a chance to work on the basic aspects of design principles, functional design planning and the science of anthropometry. Basic Material exposure and software skill development were also some of the highlights of the course," she adds.
An experimental style:
Janis strongly believes that the personal space should be an extension of one's own unique style. "Your style should be a reflection of your inner self. I personally love houses with plenty of open space and natural light, as this enhances one's breathing space. I also love a view with green outdoors as it helps me connect with my inner self. Only such a space would help me grow," says Janis.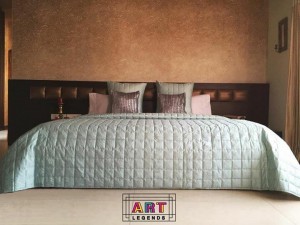 Her ideal style, she adds, could be termed transitional. "I love to create a bridge between the modern and the traditional with tastefully chosen art pieces. Splashes of bright colours in my decor are a definite yes! I would prefer to style it in a way that would allow me to change colours and accessories frequently. This gives me a chance to experiment, while retaining the basic style," she adds. "There is a timelessness in transitional style, which is at once welcoming and comfortable."
She adds, "Repetition is not something I enjoy. I am constantly motivating my team to keep themselves updated about the latest trends and designs. However, my preference of style in our projects is influenced by our clients' inputs because we believe that their inner space should allow them to reconnect with themselves and facilitate personal growth."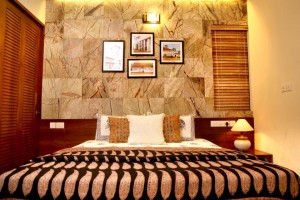 Changes in modern Indian home:
Years of working for families, creating beautiful homes, in Kerala and Dubai has made Janis perceptible to changes in the demands that families have from their buildings. She adds changes in the structure of an average Indian family has brought about a proportional shift in the way they view the style of their homes. "Today, both husbands and wives are working, and this has brought vast changes in the design and planning of apartments to suit their basic functional needs. Above all, the rise of prices in the real estate sector has led people to adapt to smaller and affordable living spaces to suit their budget. At the same time, there's more focus on facilities that enable a comfortable living so as to cope with issues that a busy lifestyle brings about," Janis says.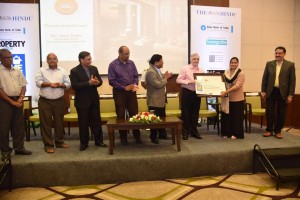 Janis is the proud recipient of many an accolade, the most recent being an award presented by The Hindu for 'Best Apartment'. Speaking about her award-winning design, Janis says, "The idea was a modern Indian home, with Indian, Persian and Portugal influences. Our country was long ruled by the Persians and the British and their cultural influence can still be seen in our historic/old buildings, museums, parks and art."
View more of Janis's work.
Learn more about Art Legend, Janis's Store.