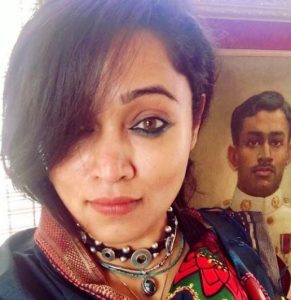 "I had absolutely no interest in jewellery or anything pretty for that matter," says 41-year-old Divya Thomas almost nonchalantly. The seemingly innocuous statement would not have mattered had it been uttered by someone else. But coming from the founder of KarmaSuthra, one of the most loved jewellery brands in India, it is quite surprising indeed. If you are a fan of silver jewellery that speaks elegance and is sprinkled with oodles of drama, then you are probably no stranger to KarmaSuthra. For the uninitiated, it is a jewellery brand that became famous as soon as it was started and went on to become a favourite among many film stars across the country. In an interview with Cindrebay, the US-based designer speaks about this "hidden flair" that suddenly raised its head and her various inspirations.
Divya was born and raised in Bengaluru. After spending 23 years in the city, she moved to the United States. Akin to the jewellery she makes, Divya's childhood was full of drama! "I was a total wild child, a trouble maker, and utterly fearless. I would go about doing my own thing without a care in the world," she says.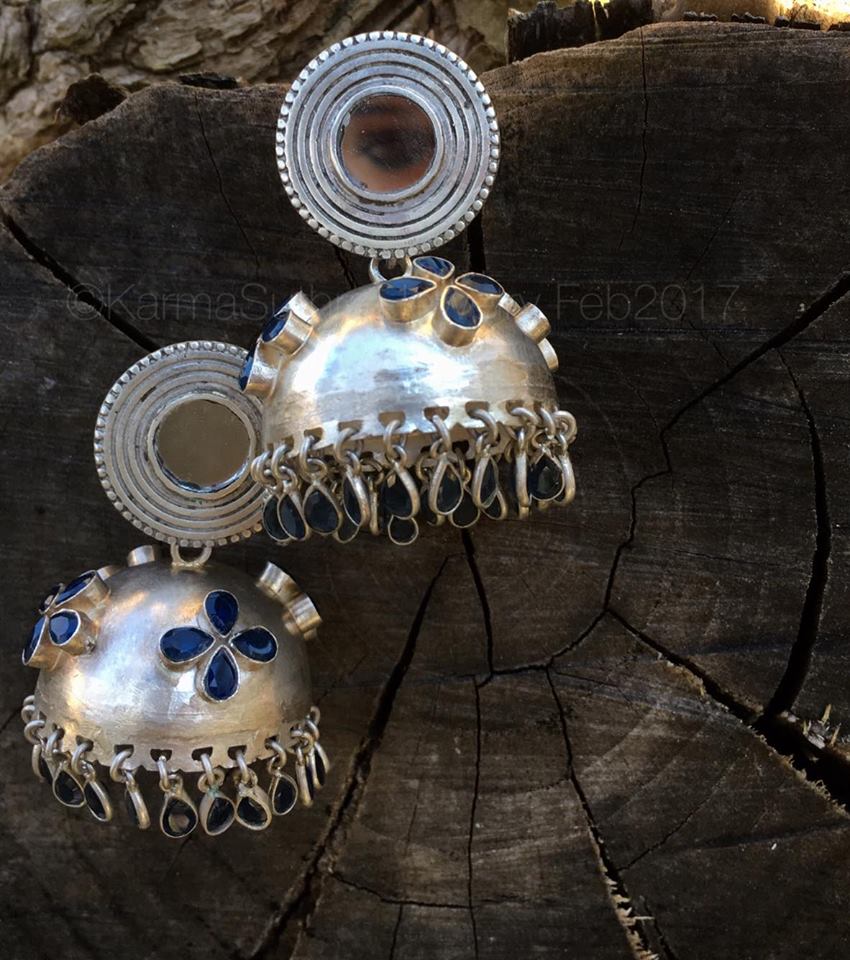 Interestingly more than jewellery, music had young Divya's attention. "I have always loved music, and during the final years of my degree, I was one of the lead singers of my college as well," she adds.
And, while she is known for her striking jewellery designs, Divya also dons many other hats. "I have lived in the United States for almost 20 years now. I worked with kids with special needs for a year and then did clinical research at The Duke Hospital, North Carolina. And, unexpectedly turned to jewellery making which happened to be one of the best decisions I have ever made," she points out.
An unexpected decision:
"It is strange, but I had absolutely no interest in jewellery," says Divya. "I had to be forced to wear a pair of earrings even. So it's quite surprising that I ventured into something as creative as jewellery making. Maybe it was a hidden flair that suddenly surfaced," she adds.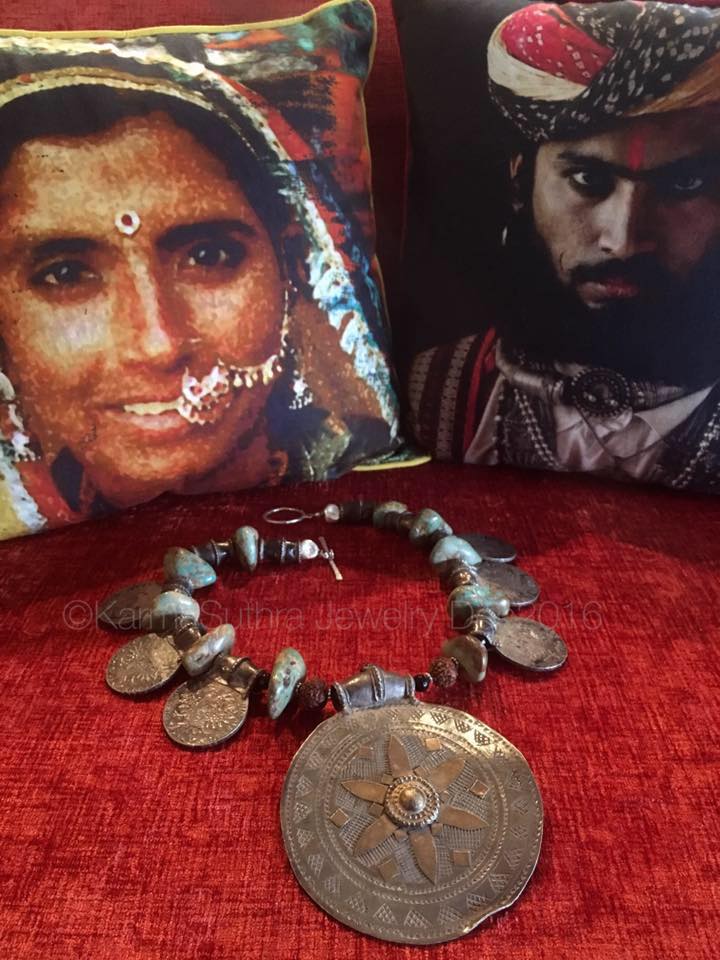 Of all the things that could have evoked in Divya a flair for jewellery, it was an unexpected, random trip to a bead store that did the trick. "It was magical! I felt like a kid in a candy store. I went on to take a basic lesson in jewellery making, and the rest, as they say, is history," she explains.
"To be honest, I got into it expecting absolutely nothing," she adds. "It started as a fun experiment. But the products were well-received by my friends," says Divya. And, with loads of support from her friends and word of mouth advertising, in no time KarmaSuthra became a well-known brand.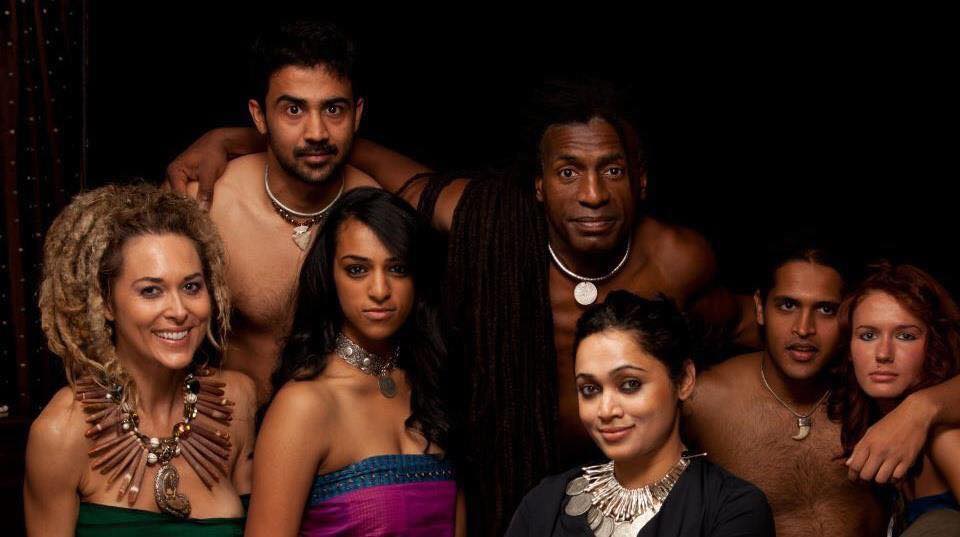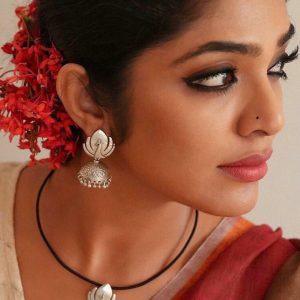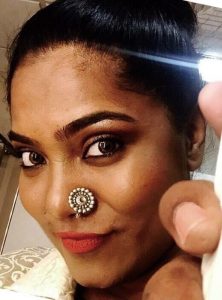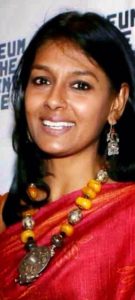 "I did no research, no surveys, and just went with the flow, and I must add it has been a beautiful journey," she says.
Inspirations:
Interestingly, Divya's inspiration comes from some of the most mundane things; how she relates to them, and the feelings they evoke in her. "I am inspired by anything that makes me "feel" a certain way; anger, empathy, joy, love, sadness, lust etc. It could be a fallen leaf or flower on the road, could be an animal or even a piece of furniture. If it's something that I can relate to, it will be translated into wearable art," she explains.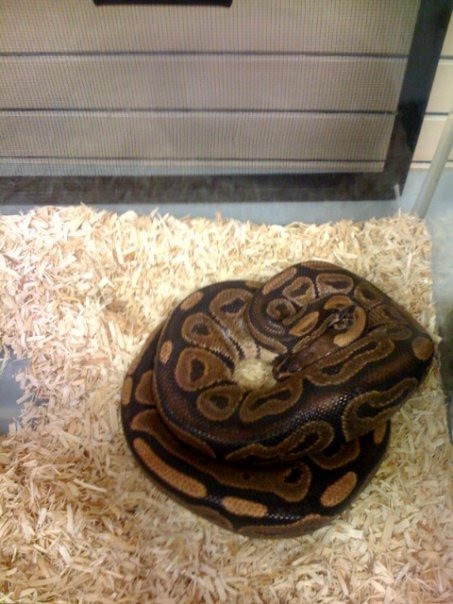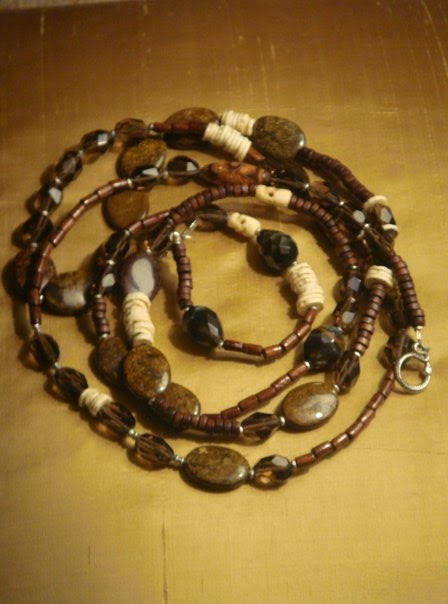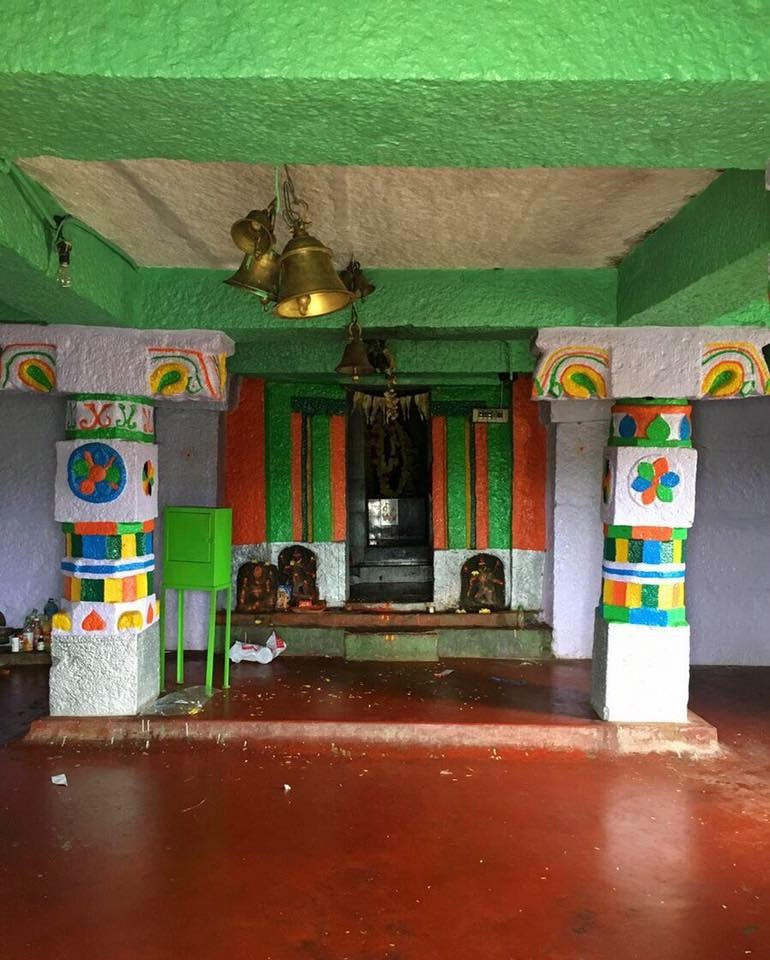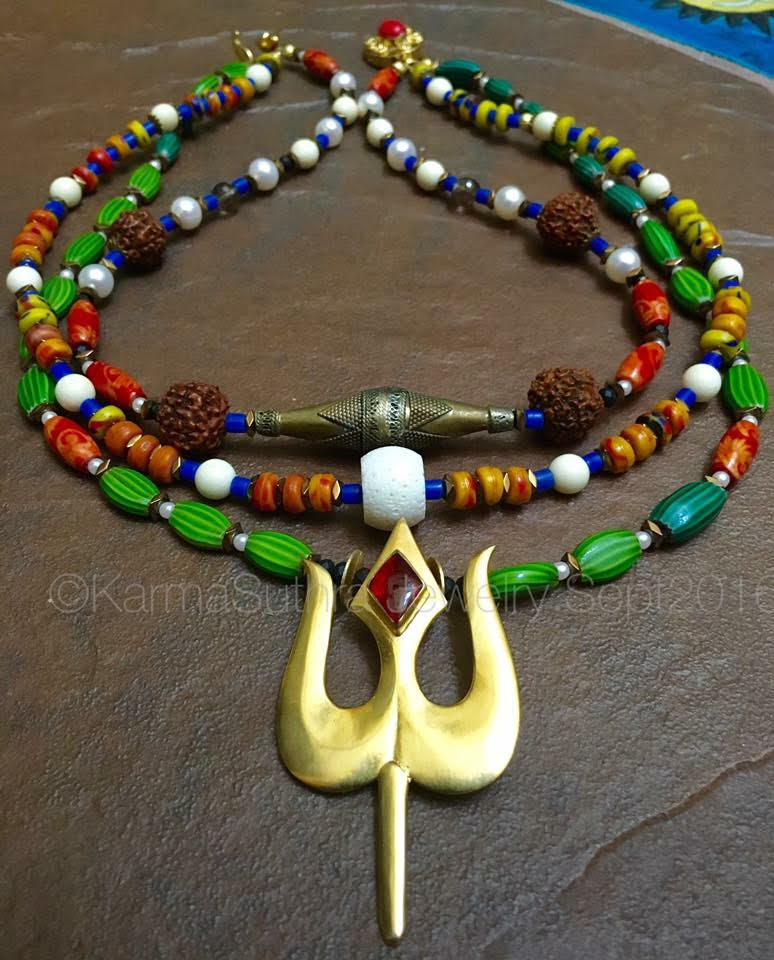 KarmaSuthra was started in 2006 and one of the biggest challenges that Divya faced and continues to face is plagiarism. "Putting up my work online was so exciting in the past. Now, give it few days and you will see fabricated versions and knockoffs of the same on every other "jewellery" page. That is simply disappointing," she adds.
The ideal KarmaSuthra woman:
The ideal KarmaSuthra woman is not very far from Divya's own individualistic personality. "KarmaSuthra jewellery is for a woman who is what she chooses to become: self-assured, poised, fierce and fantastic. You've got to wear one to feel and believe it. It's all about confidence. I think stepping out of one's comfort zone can be a crucially positive thing," she explains.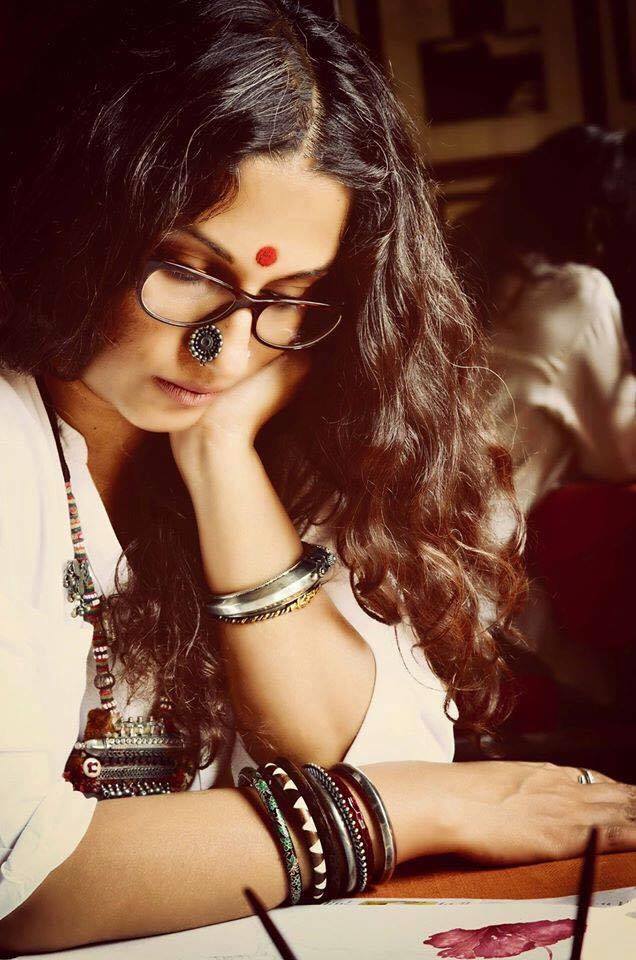 Quite like her inspirations, her personality and her jewellery, even the brand undeniably has a unique name. "Karma" means what goes around comes around. "Suthra"- is string or thread in Sanskrit. The root of the word is Siv, that which holds things together. It's a play on words," says Divya.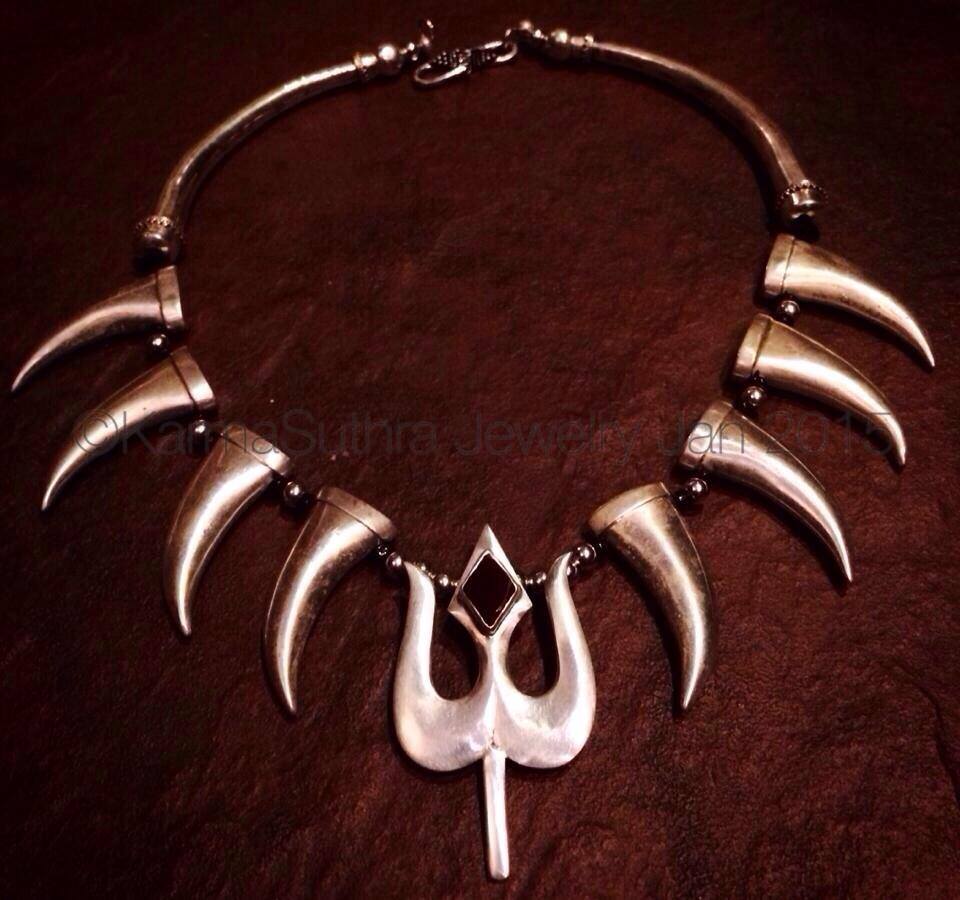 Today, some of the well-known names in the Indian film industry swears by Divya's products. But Divya remains unfazed in the face of her success. "I wasn't surprised at KarmaSuthra's success. I am just very happy that people like my products and that I get so much support," she says.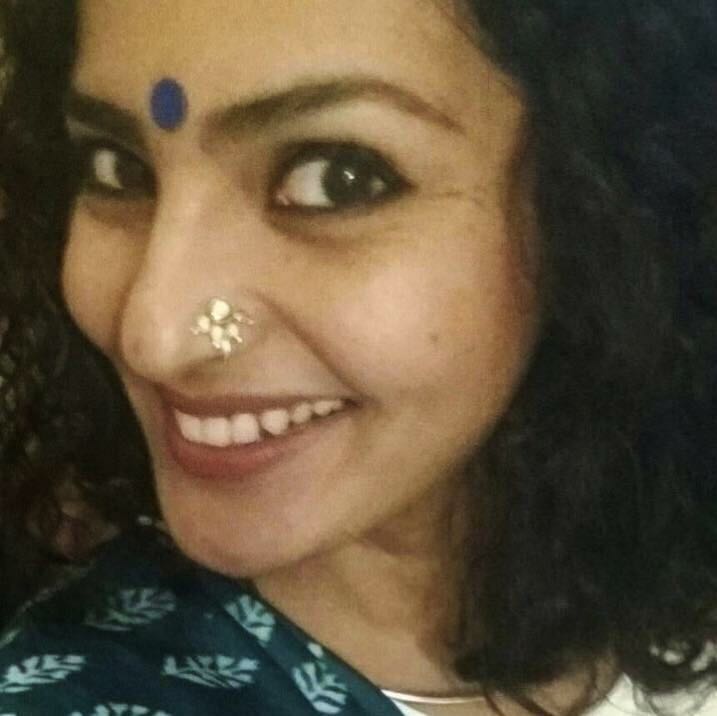 Divya is currently based out of the United States, and her business in Bengaluru is handled by her mother. Divya points out that she is grateful to the amount of support she got when she began her brand. "I started off with friends, my work happened to draw a lot of attention and one thing led to another. I'm very thankful to those who believed and continue to believe in my work. I wouldn't be here without them," she says.
So where does KarmaSuthra go from here? "I refuse to think of the future. Live for the moment, create and be happy, for everything else is uncertain," says this unpredictable and charming jewellery maker.
Pic Source: KarmaSuthra Jewellery