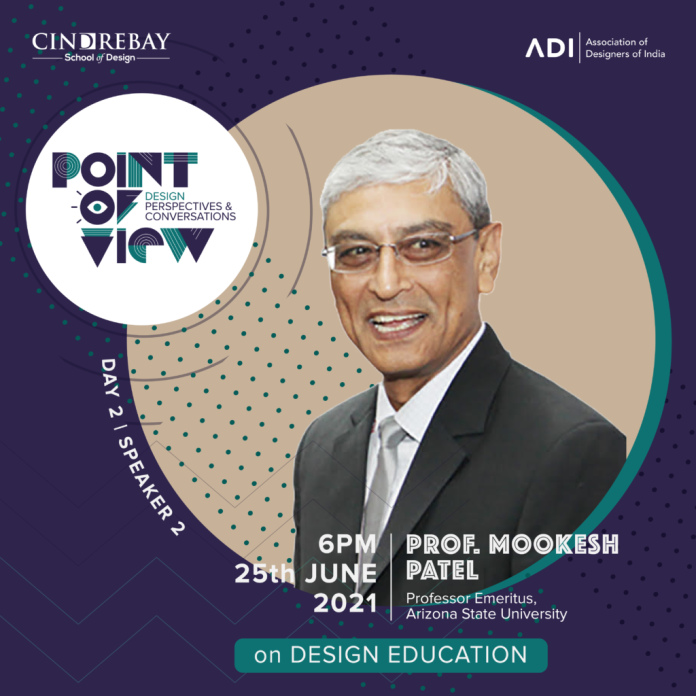 With more than 3 decades of far-reaching experience as a leading teaching and research faculty at ASU (Arizona State University), Mookesh Patel is a stellar name in the domain of design, with deep expertise in a diverse array of fields ranging from experience design to semiotics to visual branding among others.
As former Dean of Indian School of Design and Innovation — ISDI, Mumbai, India and the current Principal Director at "Chanchal" — a design consultancy firm, Pro. Patel and his contribution to the world of design have been downright exemplary.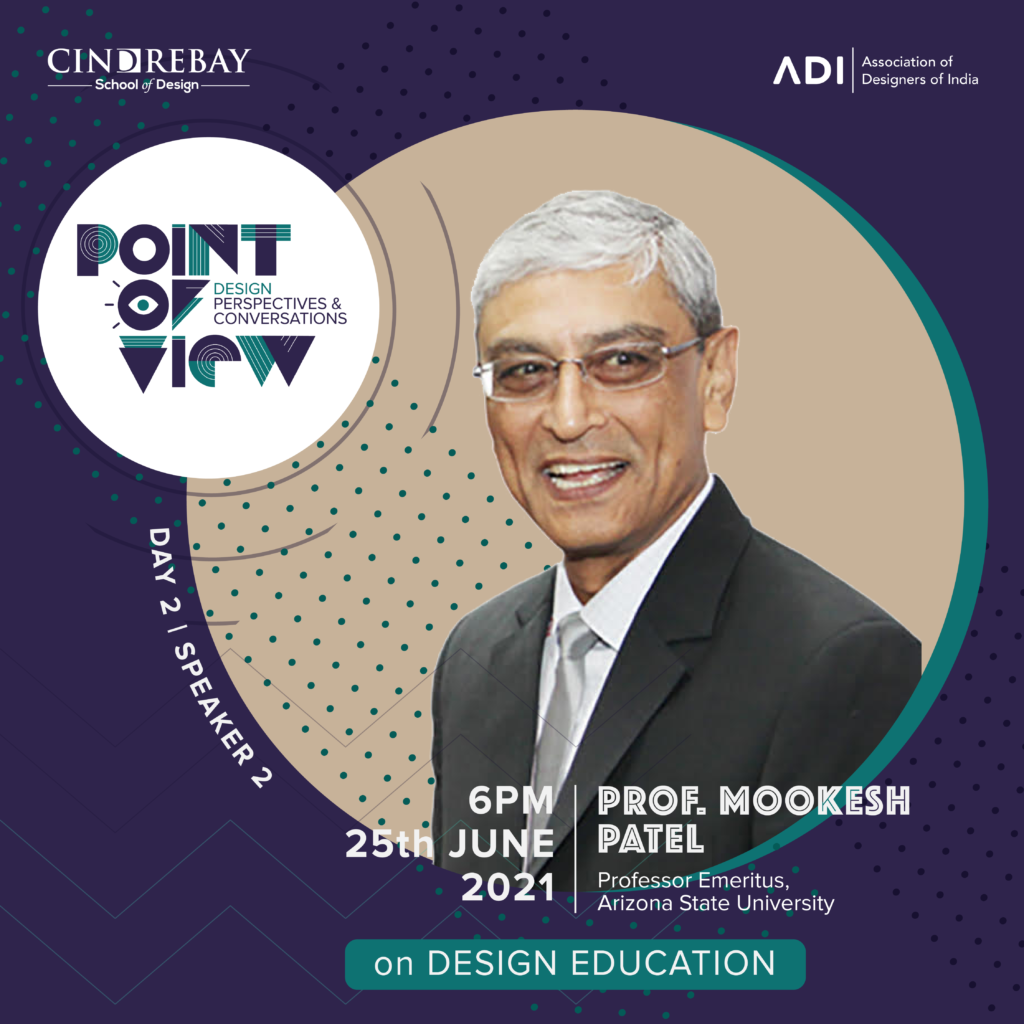 With an MFA in graphic design from Rhode Island School of Design and Diploma in visual communication from the National Institute of Design, Prof. Mookesh Patel has been a strong proponent of being a lifelong learner and experimenter within the vast and highly pulsating ecosystem of design.
His areas of interest present a full-spectrum of divergent yet closely-knit entities essential to design. Here's a list of his specializations that is both impressive and a stark rarity in today's world.
Experience Design
Design Principles
Film and Animation Design
Information Design
Interaction Design
Semiotics
Typography
Visual Branding
Visual Systems
In addition to these, Prof. Patel is also the recipient of the prestigious Fulbright Research Scholar Grant, United Nations Development Program Grant, and many other coveted awards and titles owing to his unstoppable efforts at making significant impact on the world through design.
As the Principal Director at Chánchal, Scottsdale, Prof. Mookesh Patel works within the niche of Information and Experience Design. His list of clientele includes renowned global names including Arizona State Land Development, Phoenix Art Museum, and Metropolitan Boston Transit Authority for Malcolm Grear Designers, and Government of India.
Despite his brilliant accomplishments, he is an educator by heart.
Teaching is his first love and his developing student-centric learning environment is one of his biggest passions. He believes that only through rugged student-focused learning ecosystems can we design, build, and create a more progressive and sustainable society.
We are proud to have Prof. Mookesh Patel as one of our esteemed guest speakers for the Design POV event on 25th June, 2021, 6PM IST, as a part of Cindrebay School of Design's 15th anniversary, in collaboration with ADI (Association of Designers of India).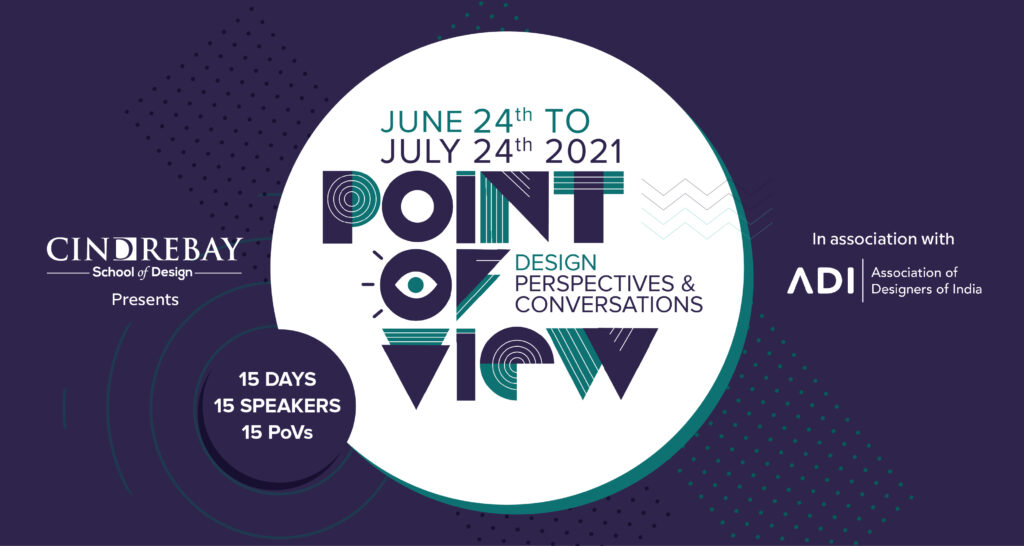 We are excited to have such an eminent personality in our speaker's panel and would like to this opportunity in conveying our deepest thanks to Prof. Mookesh Patel for giving us a chance to listen to his stories and insights as a key design leader.
For students, this is an excellent occasion to hear a discourse from a renowned global educator and designer, on what struggles, experiences, and decisions designed his life and career graph. The biggest takeaway for any student of design would be the opportunity to not just listen but also interact with Prof. Mookesh Patel, a name that is synonymous with quality design education at both national and international levels.
To register for the event visit – www.cindrebay.com/events
Mark your calendars! And follow us on social media for exclusive updates on the event and more!
Find us on social media here
Instagram – https://www.instagram.com/cindrebay/
LinkedIn – https://www.linkedin.com/school/9552658/
FaceBook – https://www.facebook.com/cindrebay
See you all on there!