Prof. Nidhip Mehta, comes from a rich background of design & architecture with more than 20 years of experience in the domain along with a long-standing stint as a prominent educator in India. As the former Dean of School of Design, Pearl Academy, his role was focused on the comprehensive academic administration of all design courses within the university pan India.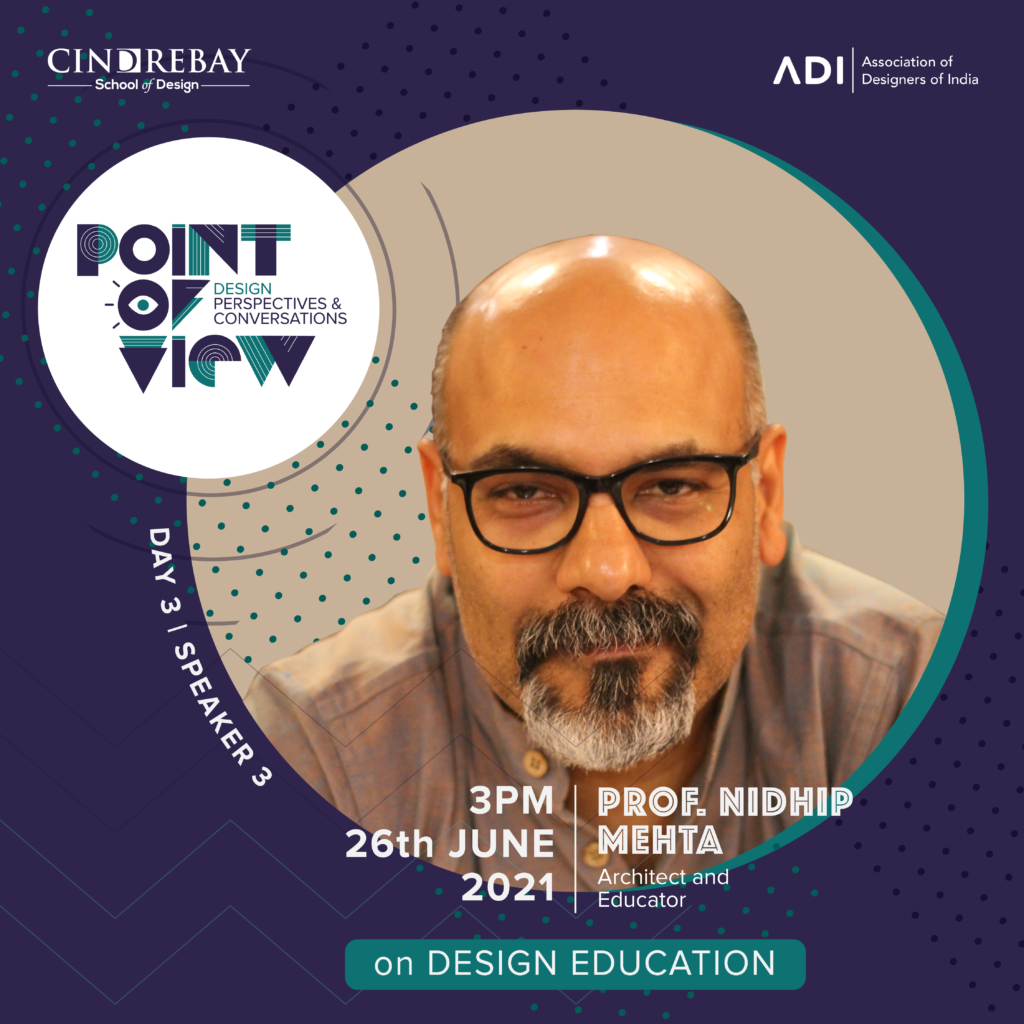 With a Bachelor's Degree in Architecture and a Masters Degree in Architecture History & Theory from New Jersey Institute of Technology (NJIT), Prof. Nidhip Mehta has always believed in not straying too far from the classroom and teaching arena.
A core educator at heart, Prof Nidhip Mehta has also been a teaching faculty at School of Planning & Architecture as well as NIFT, Delhi. You can easily spot him giving lectures, teaching, conducting workshops, and so on in his key areas of interest and specialization such as design, research, entrepreneurship, and even professional personality development.
However, his biggest strength as an ardent and refined educator is cracking the code to millennial and Gen Z behavior and how design education should be redesigned to suit this demographic's trials and tribulations. He is a strong proponent of reimagining conventional teaching dynamics and pedagogy to fit the new age millennial mold.
A pioneer and visionary academician, Prof. Nidhip Mehta believes and practices the mantra that current design education strategies and implementation should be flexible and adaptive to the new generation mentality empowering the youth to make independent and informed decisions about their careers and be well-prepared for the uncertain future.
Prof. Nidhip Mehta owing to his modern approach to design pedagogy is counted as one of the top design educators in the country. Currently serving as the Adjunct Faculty in the Dept. Architecture at Dayalbagh Educational Institute, Nidhip also parallely manages the role of a freelance academic consultant and visiting faculty at several design schools across the country.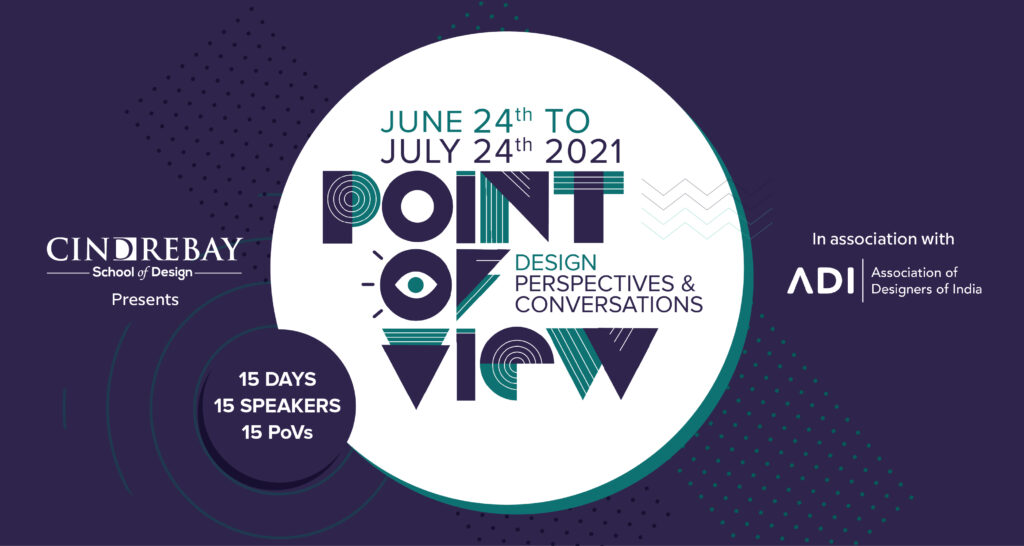 We are more than honored to have someone with such rich and varied experience in the architecture and design field to be a guest speaker for our event, POV Design Talks that starts from 24th June, 2021. We would like to take this opportunity to thank Prof. Nidhip Mehta for taking out time from his busy schedule to talk to our eager students and help them set career and life goals.
You can hear him speak and interact with the audience on 26th June, 2021, 6PM IST. We can hardly contain our excitement to hear the leading design educator address the students from Cindrebay School of Design's podium. We would like to invite design and architecture students from across the map to take advantage of this opportunity in listening to & interacting with one of the industry experts who understands design education like none other.
To register for the event visit – www.cindrebay.com/events
Mark your calendars! And follow us on social media for exclusive updates on the event and more!
Find us on social media here —
Instagram – https://www.instagram.com/cindrebay/
LinkedIn – https://www.linkedin.com/school/9552658/
FaceBook – https://www.facebook.com/cindrebay
See you all on there!