Ar. Eugene Pandala has carved a niche for himself in the Architecture community with his sustainable building practices. Using one of the oldest and greenest building materials – mud; he has motivated designers every where to pursue the green dream. Ar. Pandala, a noted nature lover and cultural heritage conservation activist, designs buildings with natural materials, landscapes with biodiversity conservation, and native vegetation, preferring interesting organic forms. His most famous creations are moulded with mud, showcasing Mr. Pandala's tryst with Sustainable Architecture. Let's take a look!
1. THE RAVIZ, KOLLAM
The 54 year old Kollam based Architect, designed The Raviz, abutting the famous Ramsar backwater Ashtamudy Lake. The classified five star deluxe hospitality project located in the heart of Kollam City, has 90 rooms, suite rooms and cottages, villas with private swimming pools, Ayurvedic Spa and restaurants. The design of the resort stems from the surrounding natural context and respects the cultural history of the land. The two large palatial buildings are inspired from the architectural typology of Travancore Palaces. An authentic 300 year old timber building was transported from Anchal and restored to reflect the heritage of timber architecture from central Travancore. Natural building materials like laterite, timber, mud and stone blend with the nature. Traditional roofing from the colorful and romantic Travancore age bring back memories from the past. A lot of restorative measures to save nature and environment around were taken, which have since then transformed the local ambiance further.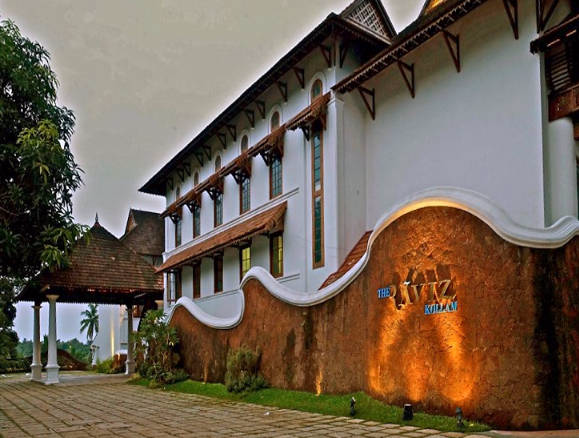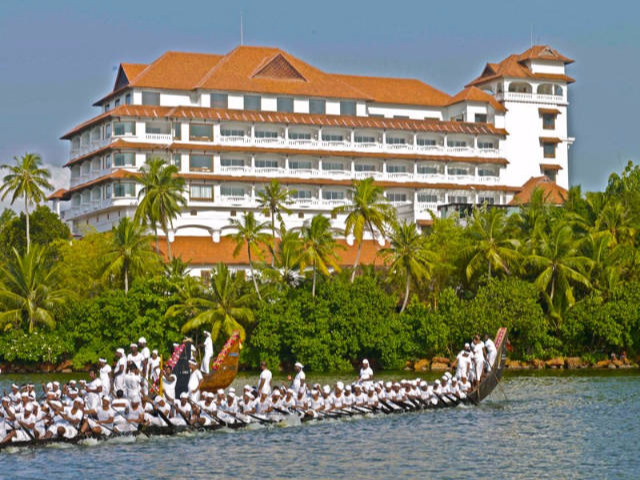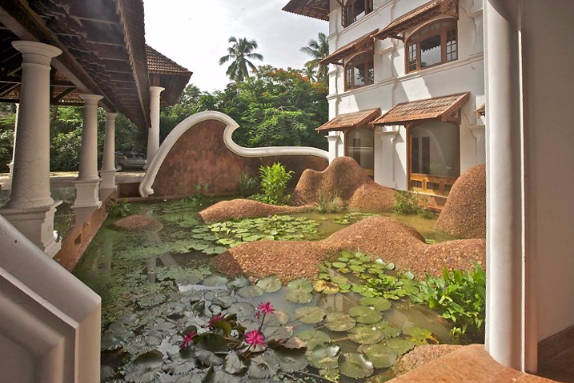 What makes this hotel beautiful is the careful attention to detail, the little water ponds, traditional courtyard planning with Kerala style porches and colonnades, colorful statues which reinforce the culture and place and add aesthetic value to the space.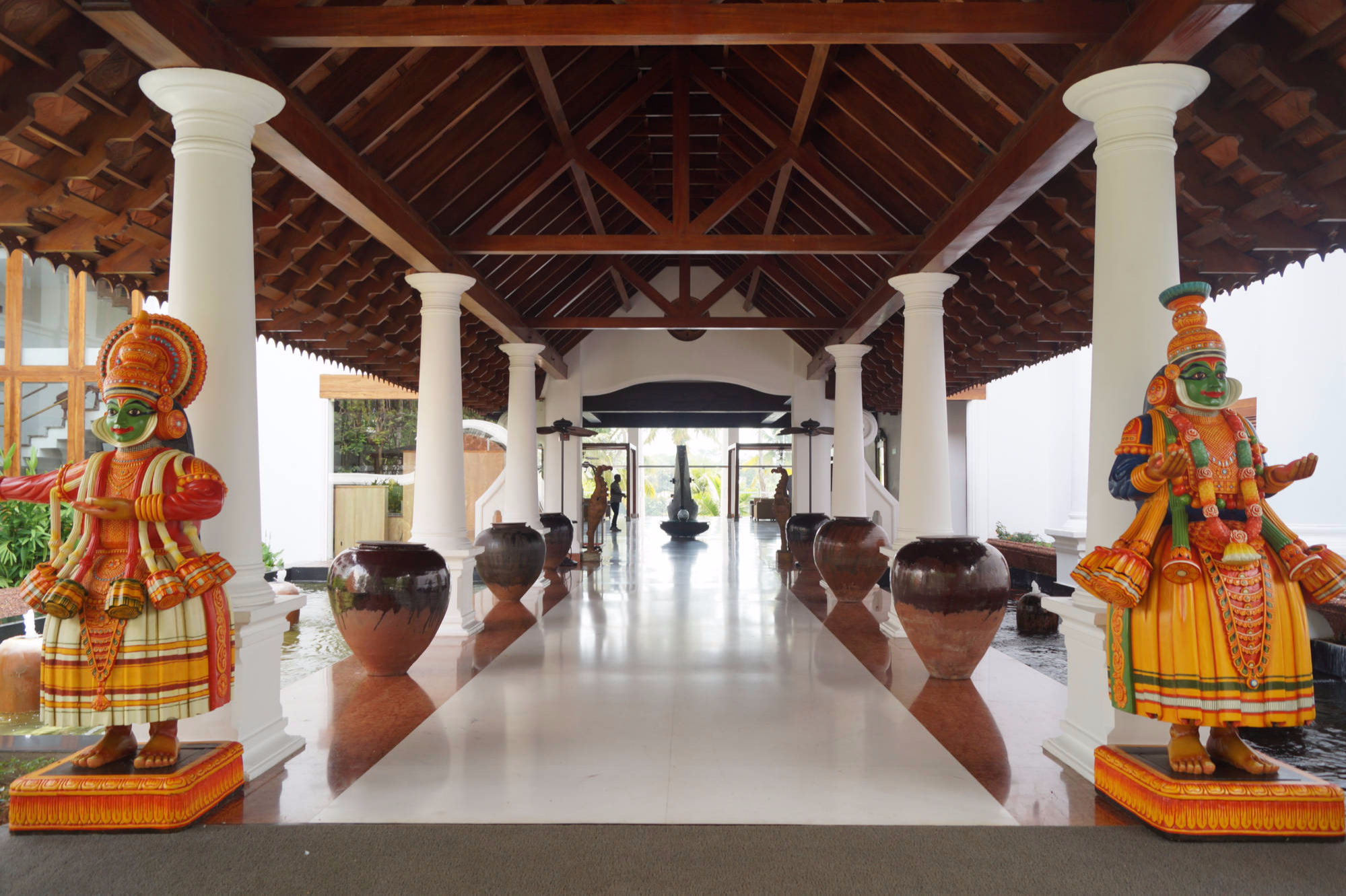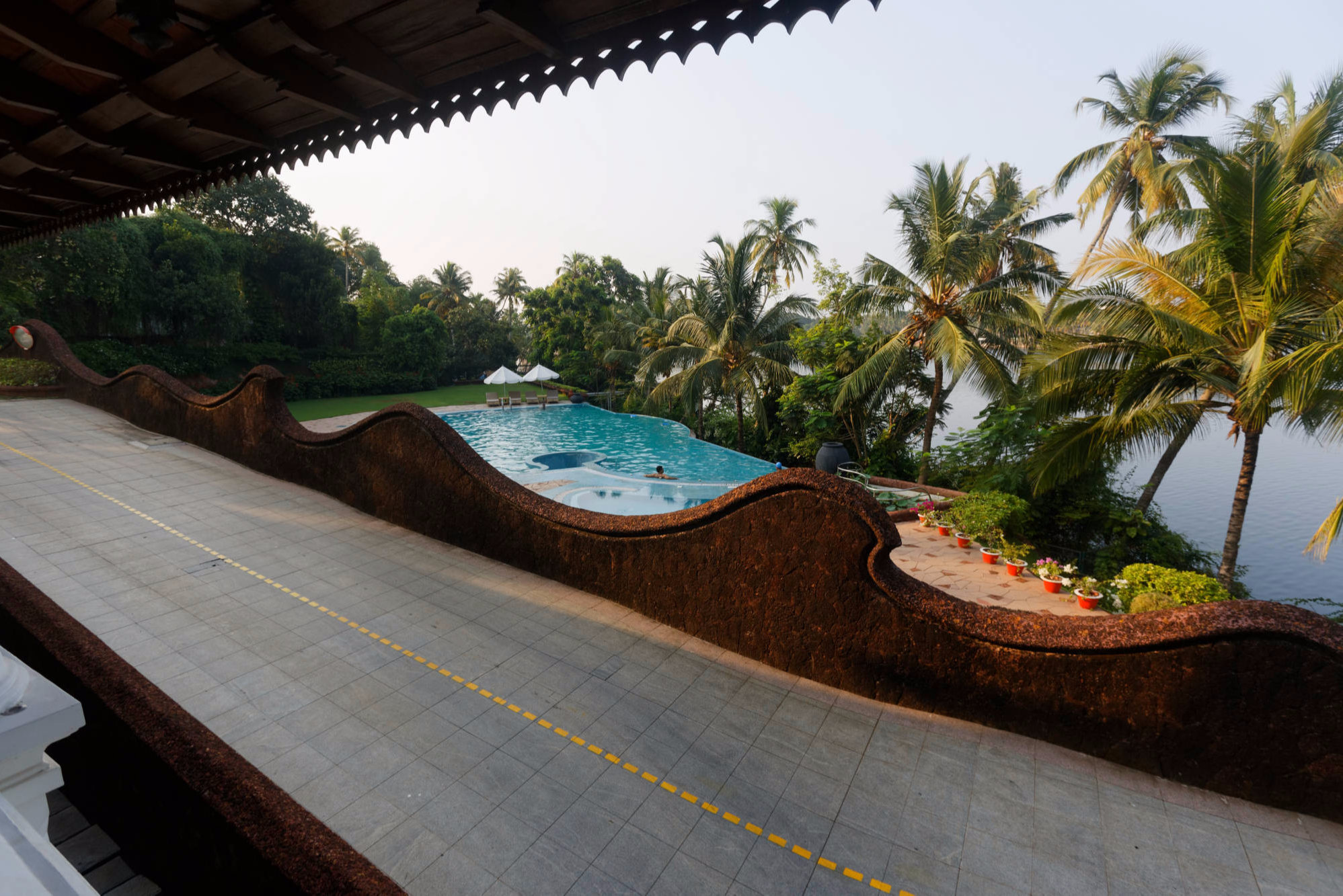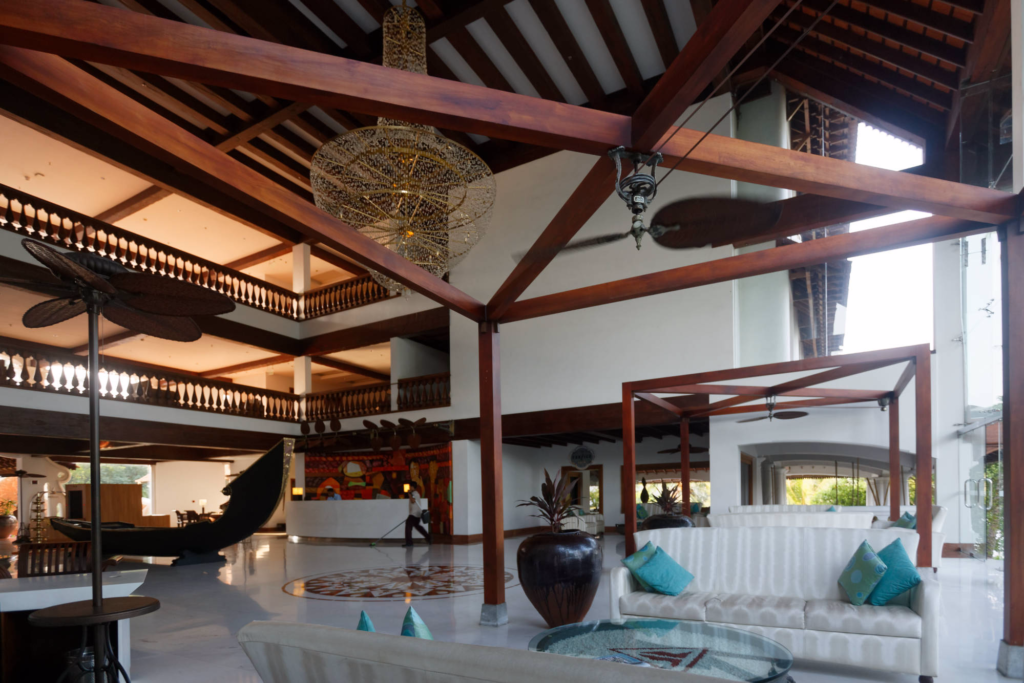 Some other notable projects by Ar. Eugene Pandala follow the same principles of sustainability like using local materials, reusing building components, study of climate and topography and building as a response to that context. In an interview with Better Interiors in 2013, Pandala admitted that it was difficult to get people to agree with his building formats as they were more comfortable building with steel, glass and concrete. However, after his first project, an independent bungalow 'Bodhi' was completed in 1996, the trend began and more people started opting for mud and adobe construction.
The Center for Sustainable Built and Natural Environment, credited to Ar. Pandala focuses on form building with natural resources and minimizing carbon footprint of structures. His architecture is vernacular and thus climate conscious. His forte is Hospitality Design and this can be seen through his amazing work in the various resorts and hotels he has designed all over South India. Every project is an inspiration from the nature and seamlessly fits in the landscape. He uses natural topography and levels to his advantage in the design by planning free flowing organic spaces, cozy nooks in the backdrop.
2. SAROVAR AYUR RESORT
The focus at Sarovar Ayur Resort is to champion the setting it is built in. It was built with sustainable principles using local materials, reusing building components, and achieving remarkable level of affordable sustainability.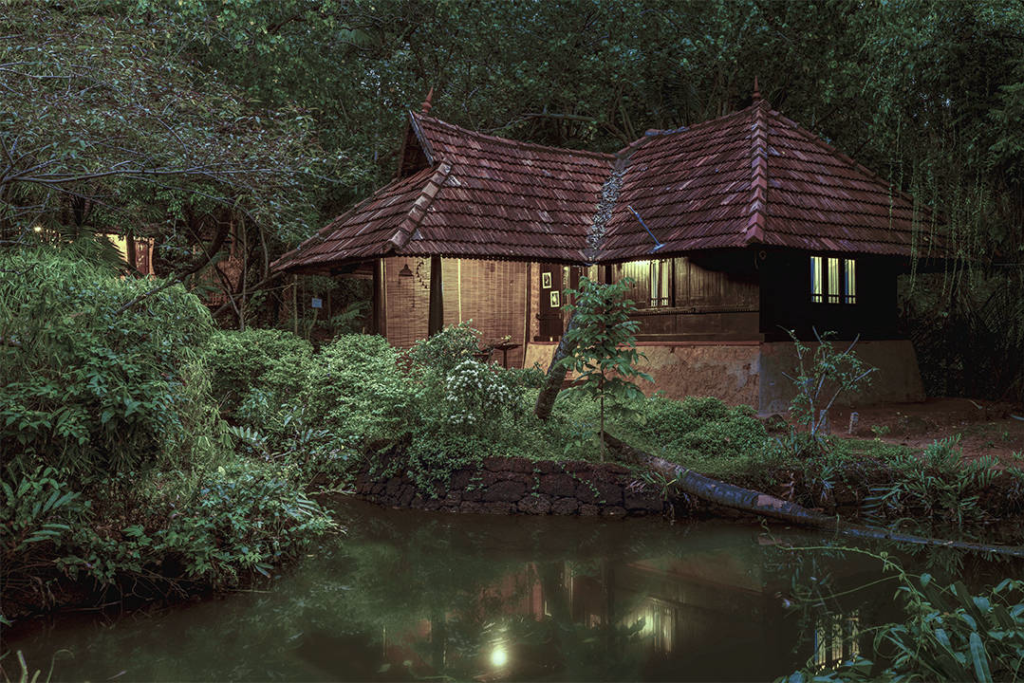 3. OVIYUM
Owiyum is an artist retreet – A seven acre property with a built up footprint of less than 600 Sq.ft. Cues are taken from the site and incorporated in this residence design, the fluidic floor plan, naturally ascending staircase, furniture sprouting from the earth etc. The house is almost inconspicuous in the backdrop, almost a part of the landscape.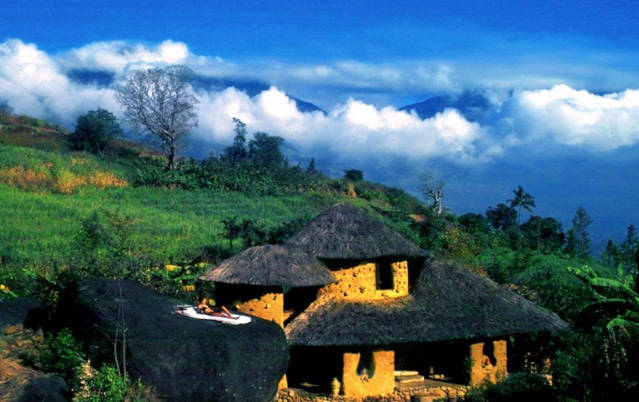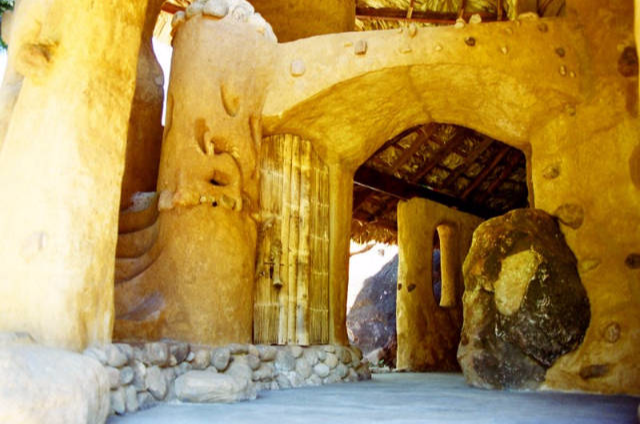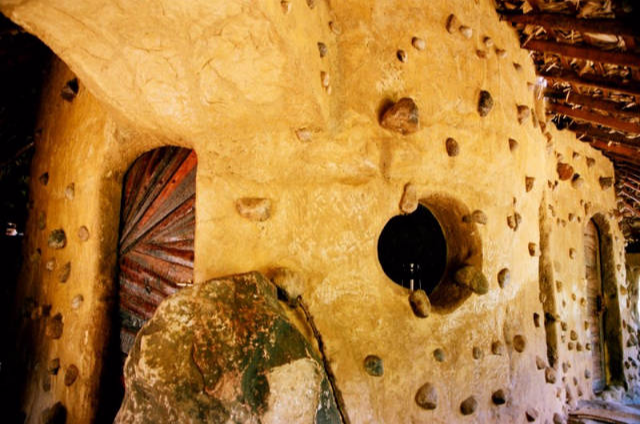 Some of Pandala's notable works are The Tendu Leaf Jungle Resort in Madhya Pradesh where he uses brick and timber to create a cosy abode in the forest. Natural tree stubs have been retained in public spaces, allowing visitors to feel one with nature. Another beautiful example is the Banasura Resort in Wayanad, where creepers grow freely on timber posts making the whole space look alive with nature. Other elements to blend with the surroundings are the Earth facade and sloping timber roof.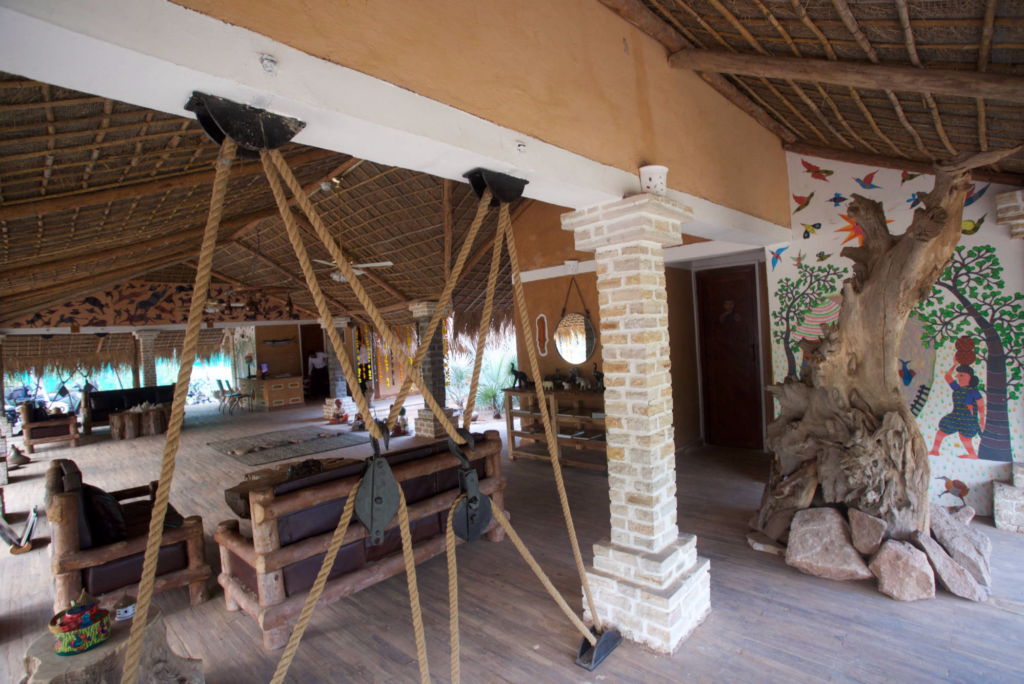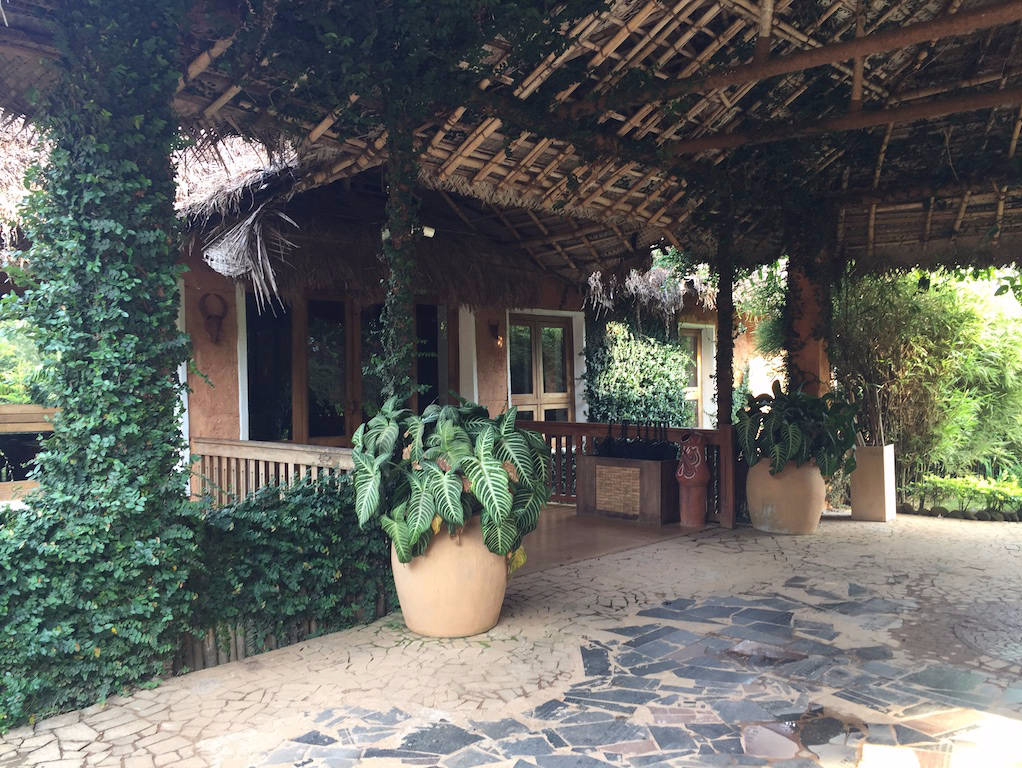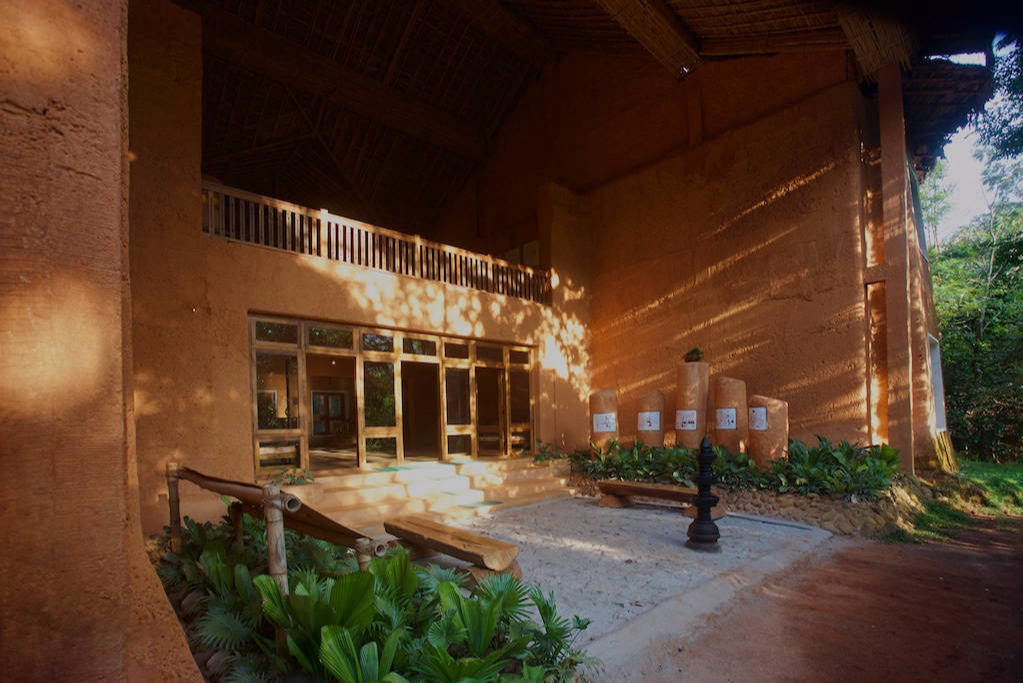 The inspiration for this Eco-friendly architecture came to Pandala while he was studying at SPA New Delhi and attended a seminar by Master Architect Hassan Fathy. Hassan Fathy pioneered the revival of Egypt's mud architecture and provided impetus to vernacular design. Recognizing the scope and potential of mud and further motivated by Ar. Laurie Baker's fine work, Pandala dived into Mud Architecture.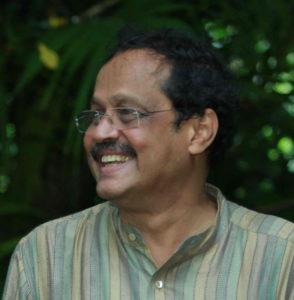 Eugene, who is the Founder-Head of the architecture department at T.K.M. Engineering College in Kollam, promotes climate conscious and green building practices in his students. "It is about time that youngsters got out of the addiction that is concrete and go Eco-friendly. There are only about 150 conservation architects in the country. We need more." He was quoted as saying. (Better Interiors, 2013)
And that couldn't be more true, even today.