It is so obvious, isn't it? Plants and greens are the quickest, easiest and cheapest ways to literally bring life into your homes and spaces. Plants in interiors, although a grossly overlooked element in design, can be really great dominant parts of our spaces. Not only do they purify the air we breathe and cool the house, but also add color and value in any space, and are great as fillers or showpieces too.
So let's take a look at some great ideas for incorporating greens in our interiors!
1. SWING IT:
Apart from the tried and tested way of displaying pots in the house, indoor plants these days can be displayed in various other interesting ways. One of the classiest and simple ways is to hang planters. Lots of different planters are available in the market and online, and all you need is a place to hang these beautiful planters with your favourite fresh greens. Balconies, living room corners, bedside, windows etc. are great places to hang your plants. You can go crazy with the colors or shapes or even plants and chose different varieties to add to your collection.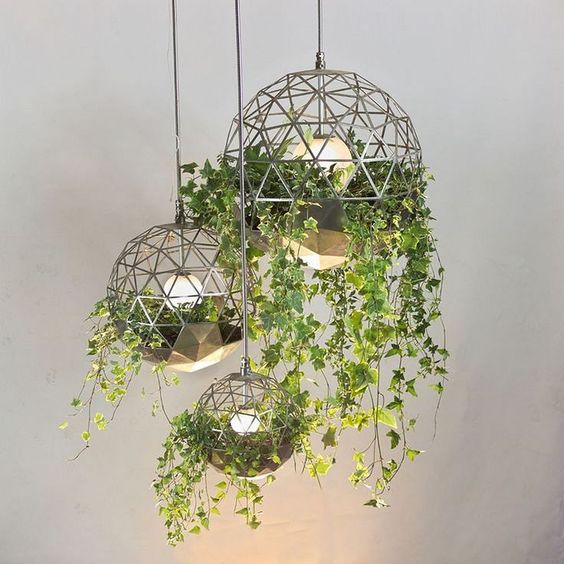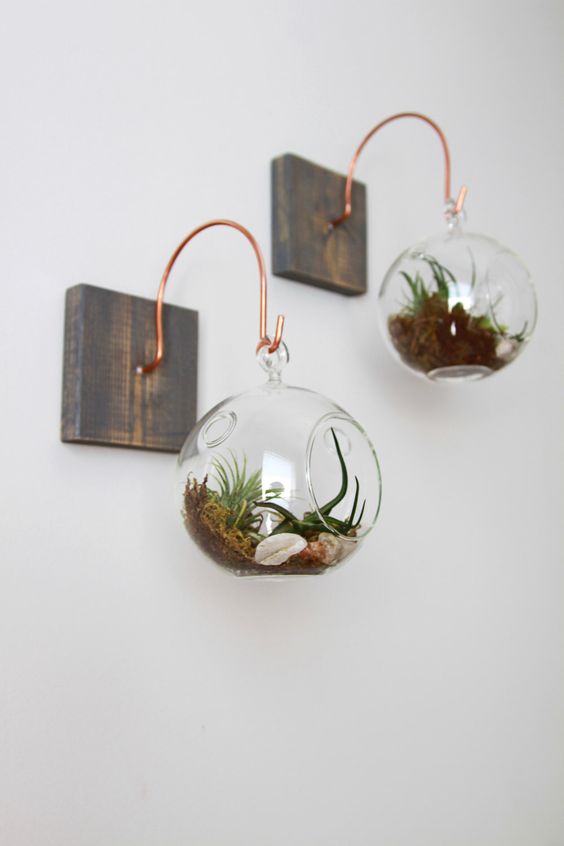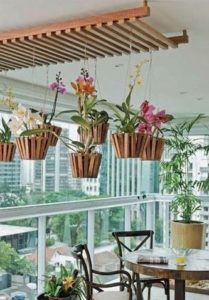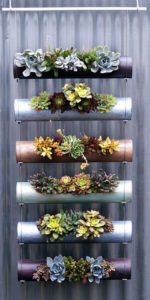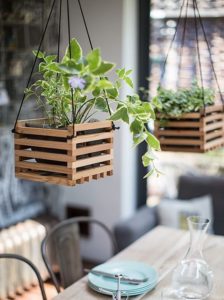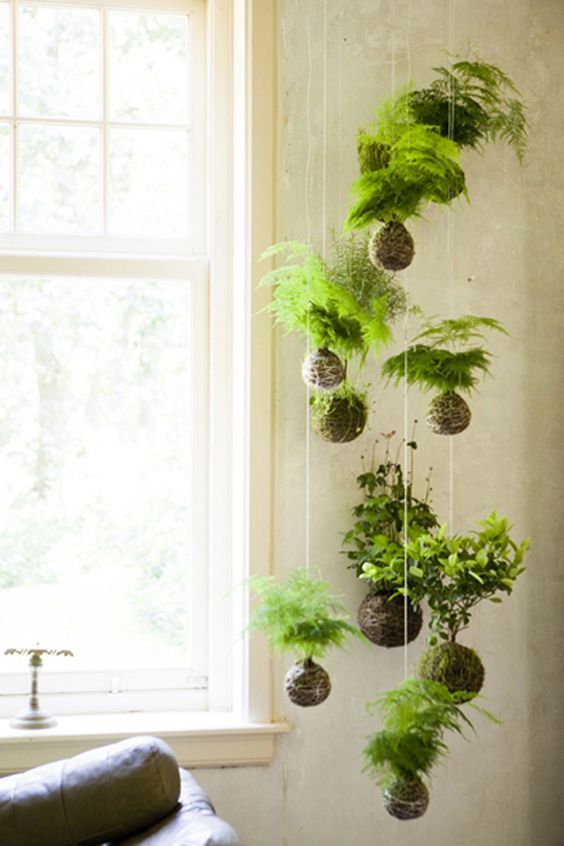 2. FLAUNT IT:
Ditch those regular mud, cement or plastic pots for something more interesting and flaunt your indoor plants in innovative ways. Colorful ceramic pots, with textures, patterns, images or even quotes are great ways to style your home. Lots of designs like monuments, cartoon characters, animals, bicycles or carts etc. shapes are available as planters and they look super cute in any space. Such artsy designs for pots not only enlivens the entire look of the space and highlights the plants, but also serves as a great conversation starter in your homes! Go for interesting stands, wall hangings, planters, they are available mostly everywhere and for reasonable prices.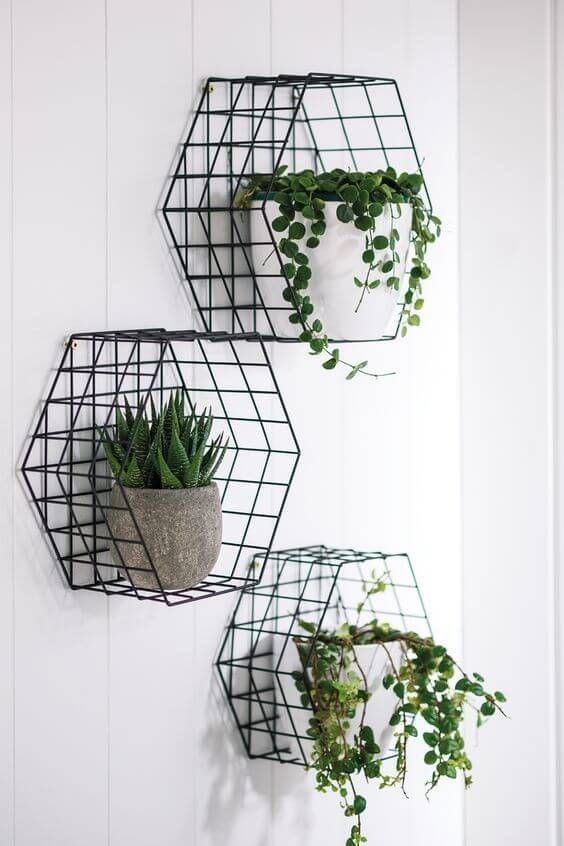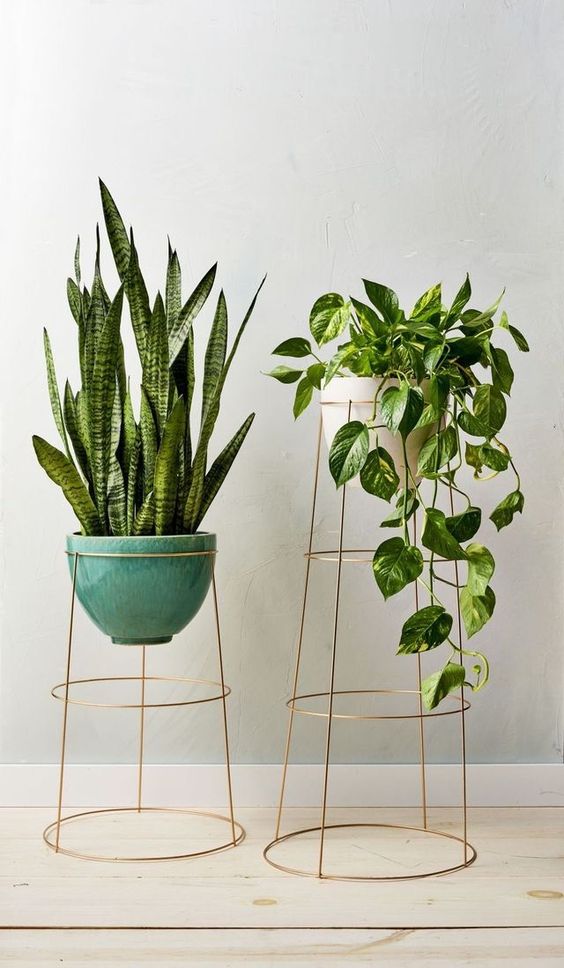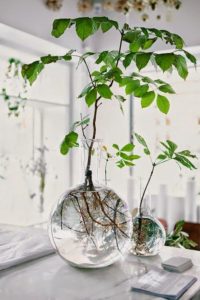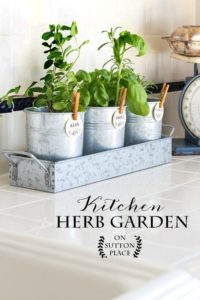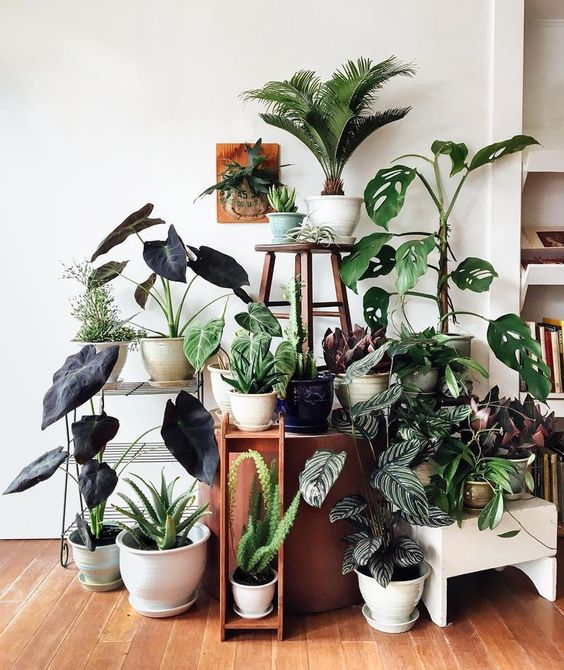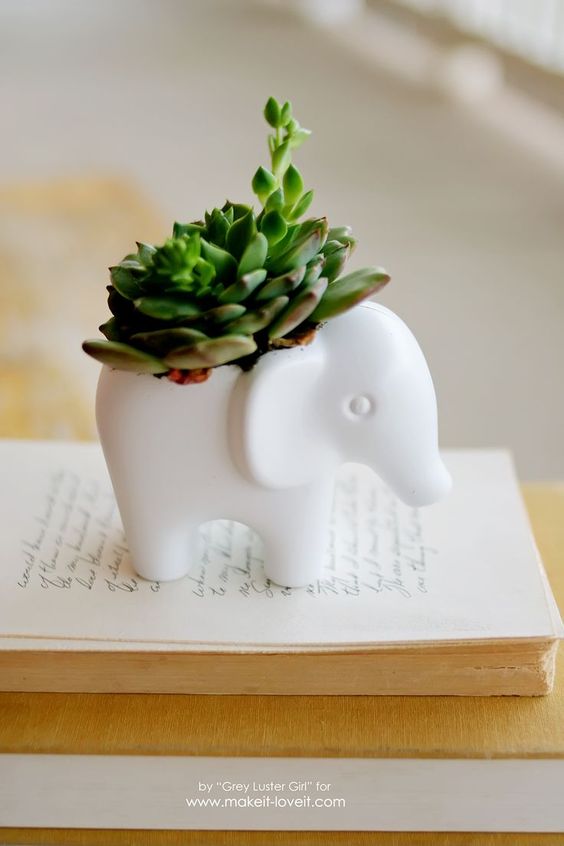 3. UPCYCLE IT:
When you are going on a green and natural way, anyway, by hosting plants and herbs in your home, why not go a step further and do it the "All Green" way? The point is, instead of buying plastic pots, or stands, why not upcycle something you already own into a fabulous looking planter? The examples are endlessly available online, and you can take inspiration from almost anything and convert that into a house for the shrubs!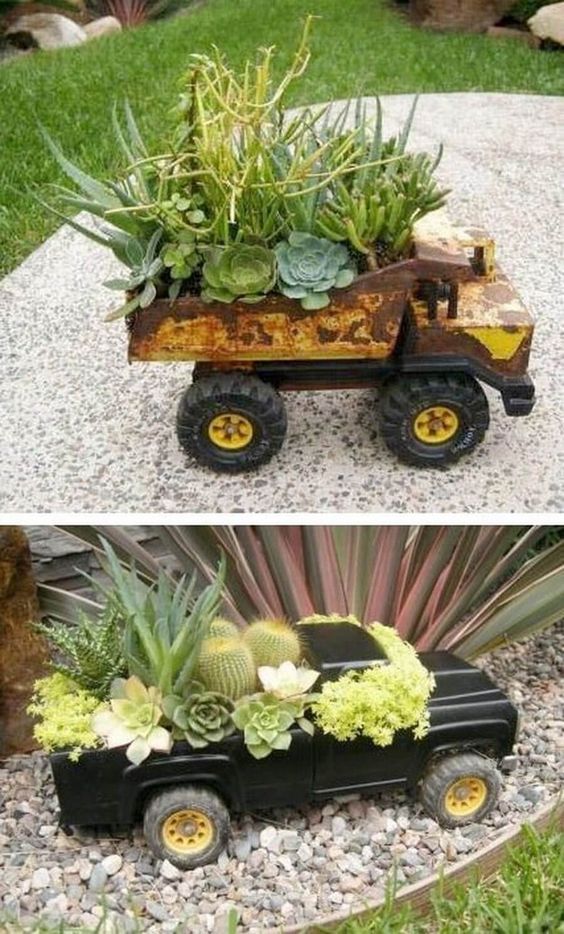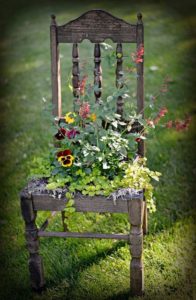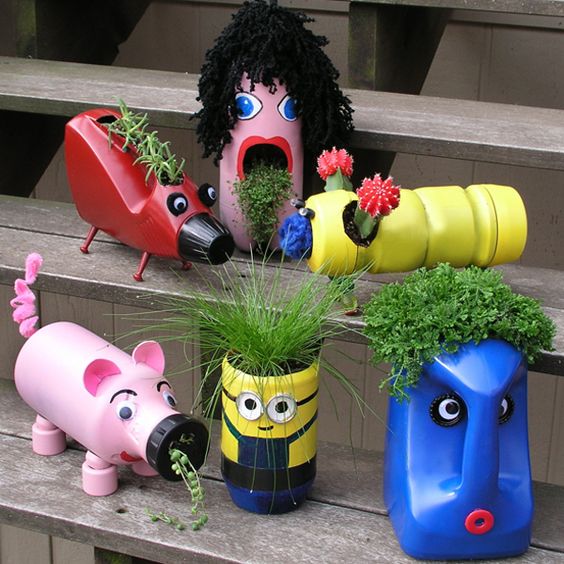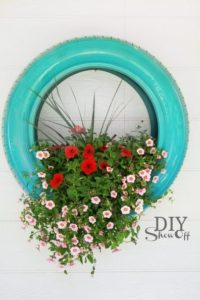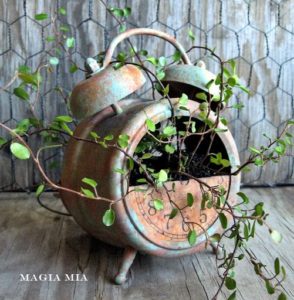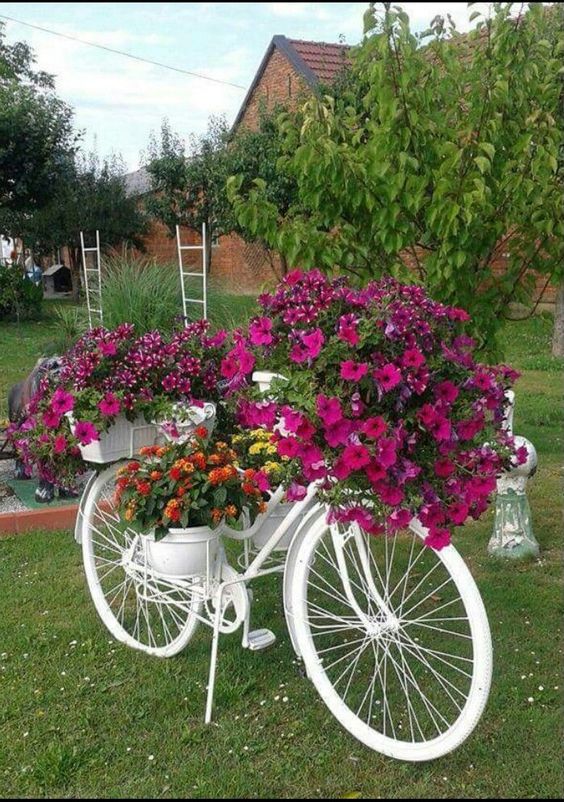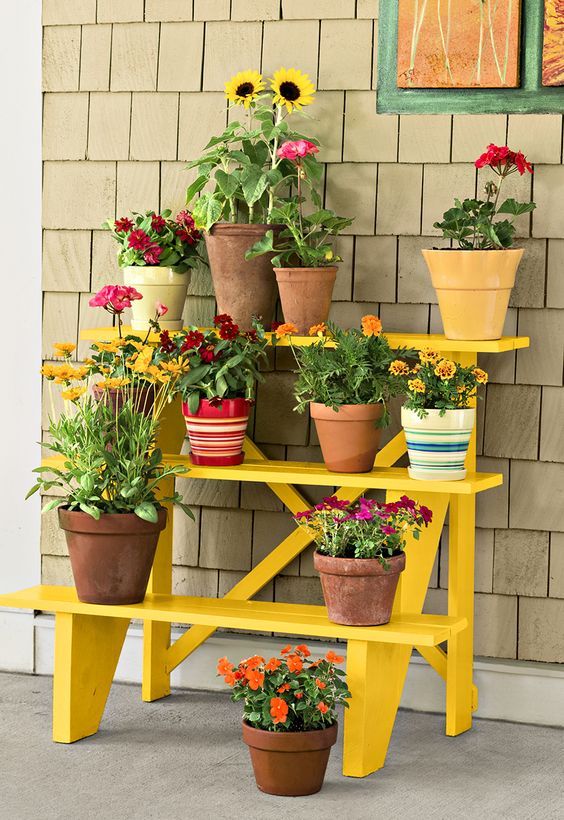 4. BLEND IT:
Just putting up shrubery inside won't work. Deciding the right kind of plants is equally important. Choose your plants wisely according to the function you want them to carry out. Take care to blend them well with your other decor. You may want to add contrast to your space by choosing something completely different. Go with a colorful leaved stand out plant in case you have white interiors, or if you have a bohemian theme, you may want to go with green leafy plants which are droopy and curved. Note that, plants are also living things, and so they will need time and attention just like any pet.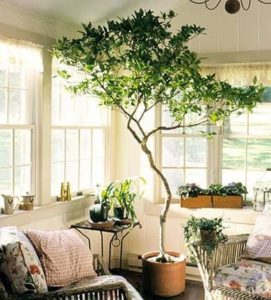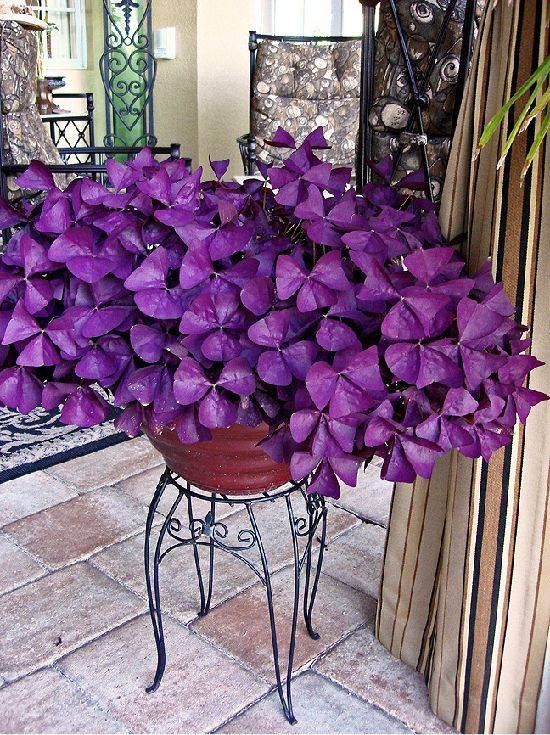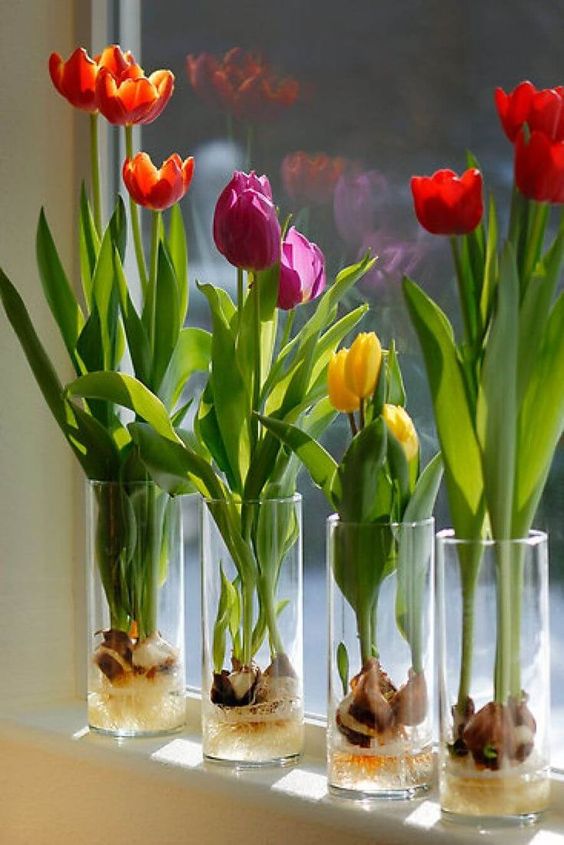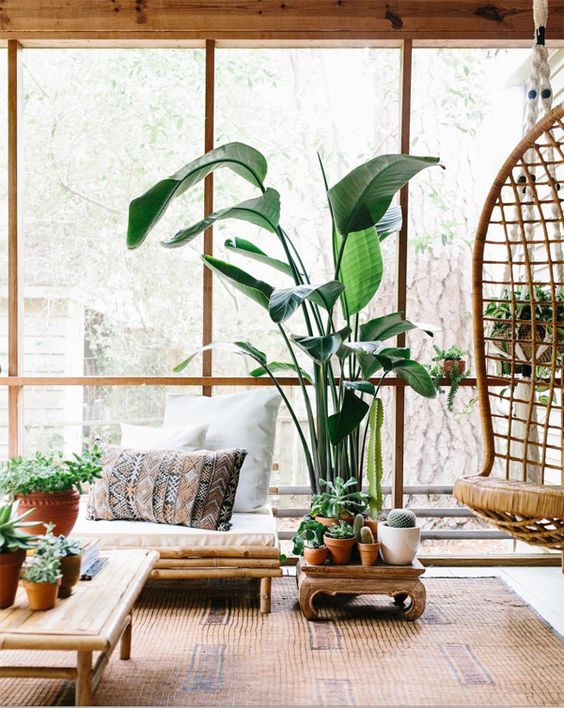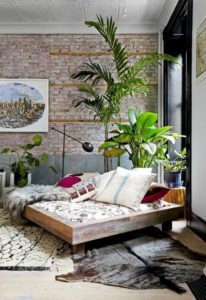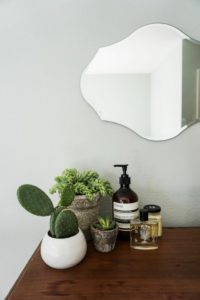 5. LIMIT IT:
Anything done too much, does NOT look good. Overdone interiors are no exception. Too many patterns, too many colors, too many elements, always spoil the ultimate look. So, go easy on the planters as well, and try to reason with yourself to not go crazy with the concept. I know that there is no written thumb rule which tells you how much is too much, but trust me, when plants are the only things you see, something which instead of complimenting the decor, overpowers it, you should know its just TOO MUCH!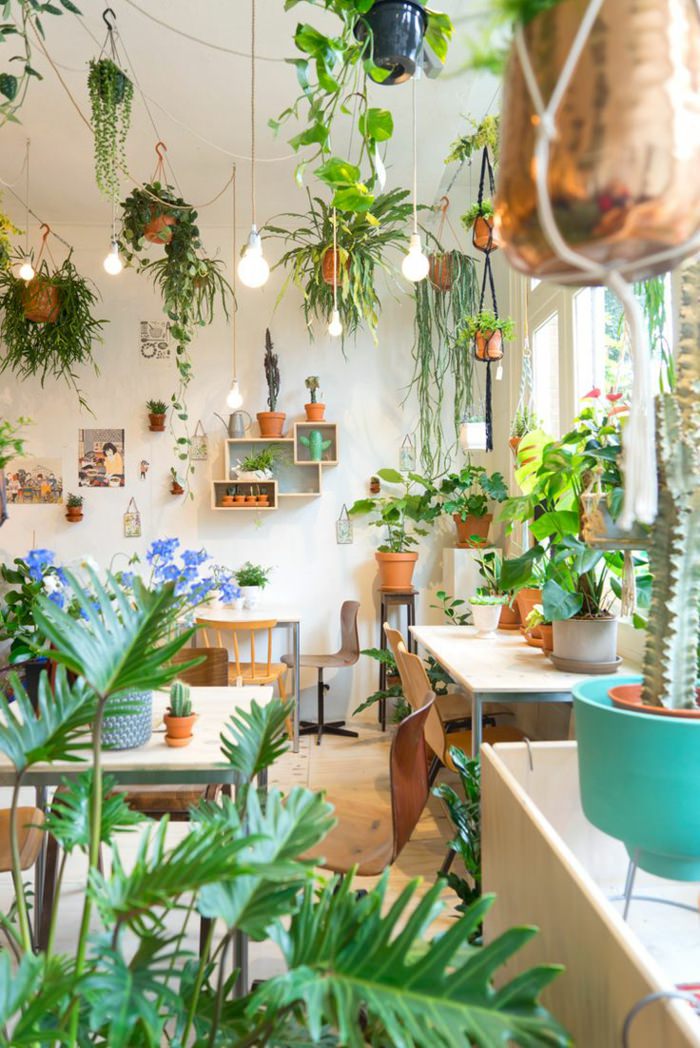 Instead of fancy decor like frames, clocks, wall hangings or murals, expensive centre pieces and artefacts, which become stagnant after a period of time, and need to be changed every Diwali or Christmas in order to make the house look new, opt for plants. They are cheaper, greener and dynamic! In just a little effort and care, you will have an ever changing effect in your space, plus you shall be doing your bit to save the planet by sowing plants! So go green, and don't look back!