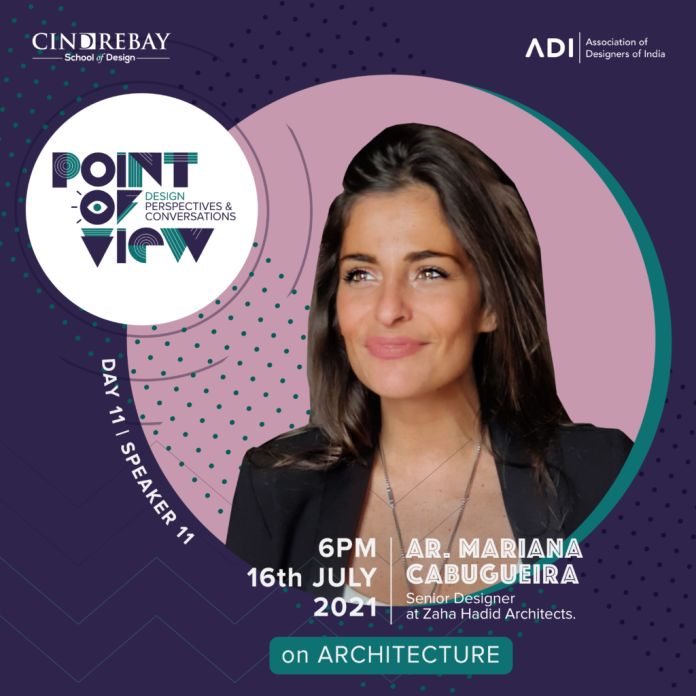 Setting a fine example of 'Dream big and work for it' is Ar. Mariana Cabugueira, a young designer from Portugal who joined as a Senior Architectural Designer at Zaha Hadid Architects in 2017. Mariana hails from Portugal, studied at the School of Architecture in Lisbon and the Politecnico di Milano. To pursue her design goals in the digital and parametric domain, she moved to London to postgraduate in the Design Research Laboratory at the Architectural Association School (AA).
Mariana has an inclination towards generative design and fluidic architecture. An expert in 'Maya', she regularly conducts online workshops and webinars to help students from all over the World to gain the same expertise. Generative modelling and the use of Robotic fabrication lets her indulge in futuristic and organic design, which is why she feels absolutely at home in the 'Competition Cluster' at Zaha Hadid Architects. Her portfolio boasts of some distinct global projects such as the Navi Mumbai Airport, Western Sydney Airport, Exhibition Centre Beijing and the Tower C in Shenzhen.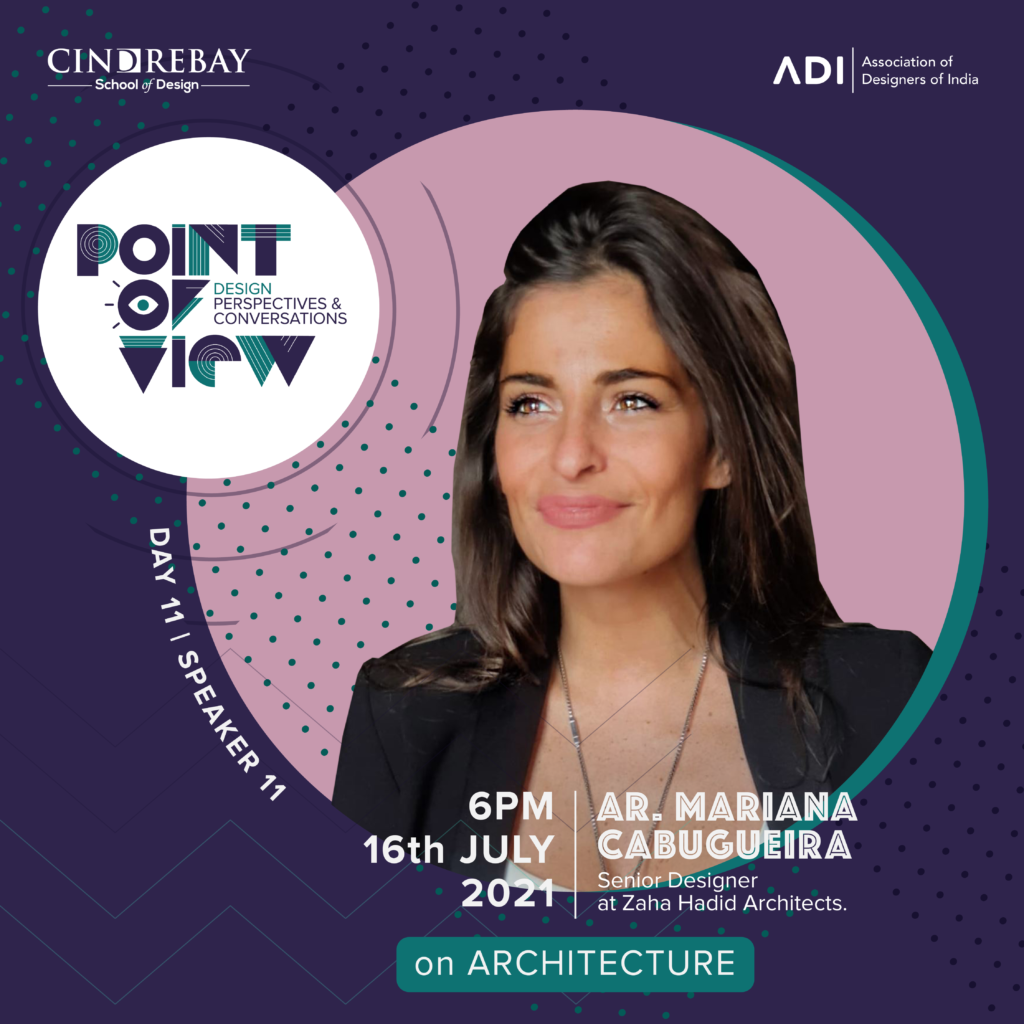 As a bachelor student, Mariana participated more in the theoretical part of design. Yet, she was interested in exploring the aesthetic aspect of architecture, integrating form with function and landscape. This thirst led her to the Design research laboratory in AA. Her experience in DRL was so rewarding that she now teaches at the same program! With more than 27 thousand followers on Instagram, Mariana is currently living her passion and propagating her design ideals. The following areas of design are where she's found her niche.
Form Finding
Generative Design
Digital Design
3D Prototyping
Skyscrapers
Exo-skeletons
Despite tutoring students in Maya, she places a lot of importance on model making and ideating. She believes that softwares are a medium to express yourself yet they shouldn't limit you and your ideas. When asked how much value big architectural firms place on the knowledge of softwares, she says that it is an eligibility criteria, although their final decision usually stems from the applicant's personality. "Your character, your humbleness to work in a team, your commitment to work is very crucial," she says in an interview with BlessedArch.
Being a young designer, she feels fortunate to be working with some of the best minds in the design field at Zaha Hadid Architects. Working in the competition cluster gives her the freedom to truly experiment on form, originality and boldness in design. The most exciting part of her work is the opportunity to undertake new projects almost every 3 months and the challenge to bring something fresh to the table every single time. For her, it is critical to evolve, adapt, not stick to one style or design language, but rather to investigate new techniques and forms.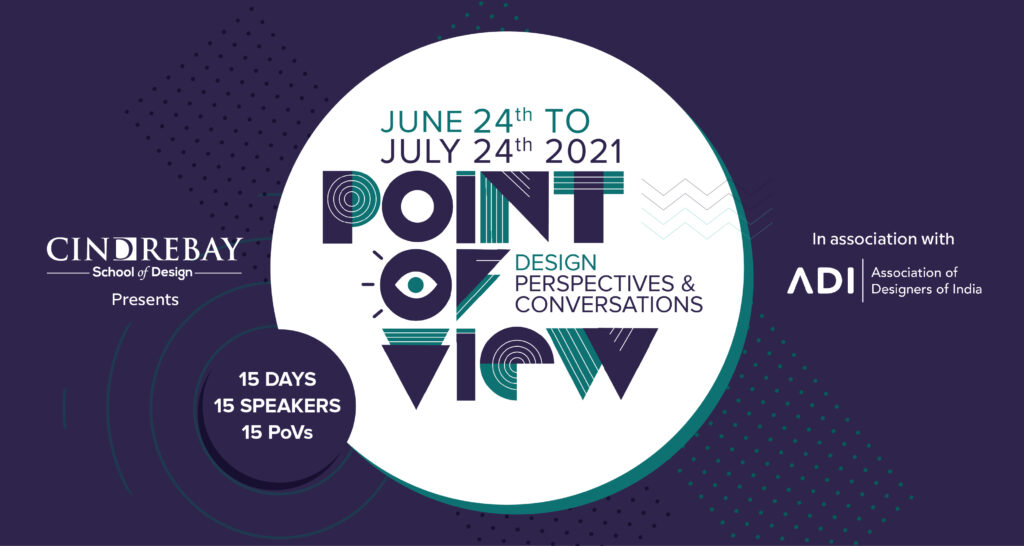 We are so excited to hear from Mariana herself about her adventures with fluidic architecture, her experience at Zaha Hadid Architects, what stimulates her and how she sees her future. Join us for the Design POV event on 16th July, 2021, 6 PM IST, as a part of Cindrebay School of Design's 15th anniversary, in collaboration with ADI (Association of Designers of India).
It is always a pleasure to hear from young talented designers, share their success stories and visions for the future and so we would like to expressly thank Mariana for giving us her time for this event. We can't wait to pick her brain about the unconventional designs she pursues as an educator at DRL and architect at ZAHA.
To register for the event visit – www.cindrebay.com/events
Mark your calendars! And follow us on social media for exclusive updates on the event and more!
Find us on social media here
Instagram – https://www.instagram.com/cindrebay/
LinkedIn – https://www.linkedin.com/school/9552658/
FaceBook – https://www.facebook.com/cindrebay
See you all there!