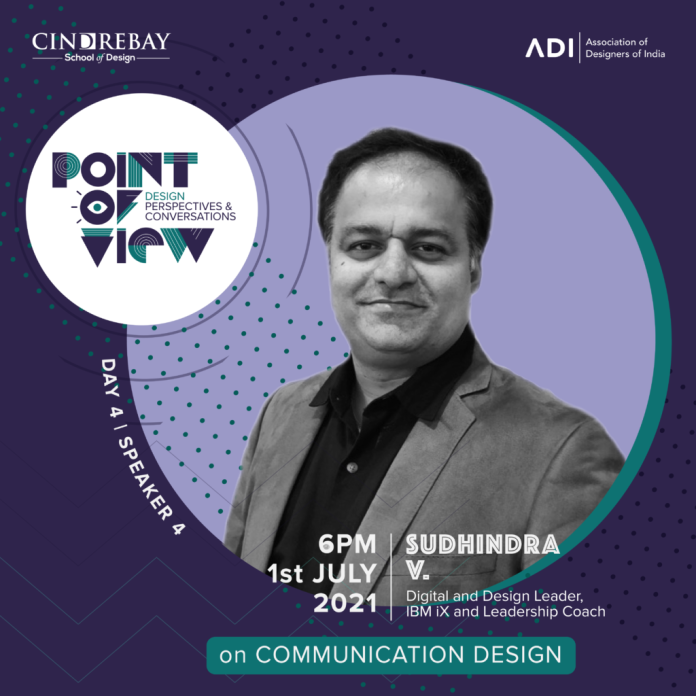 One of the most renowned thought leaders in design thinking in the country, Sudhindra V is a leading name in the arena of Human Centered Designs (HCD), Service Design, & digital transformation. Having led large scale high performance teams in complex organizations through exceptional organizational leadership, Sudhindra V. is someone who has cracked the code of utilizing the potential of creativity & design thinking in improving organizational performance.
Using innovative design thinking strategies to enhance how teams, both big and small work cohesively in a corporate environment is one of his biggest strengths. A passionately creative thinker, Sudhindra V. is also a notable storyteller. He has been a regular speaker at national and international forums for over a decade, spreading his deep expertise on design thinking, HCD, and digital disruption.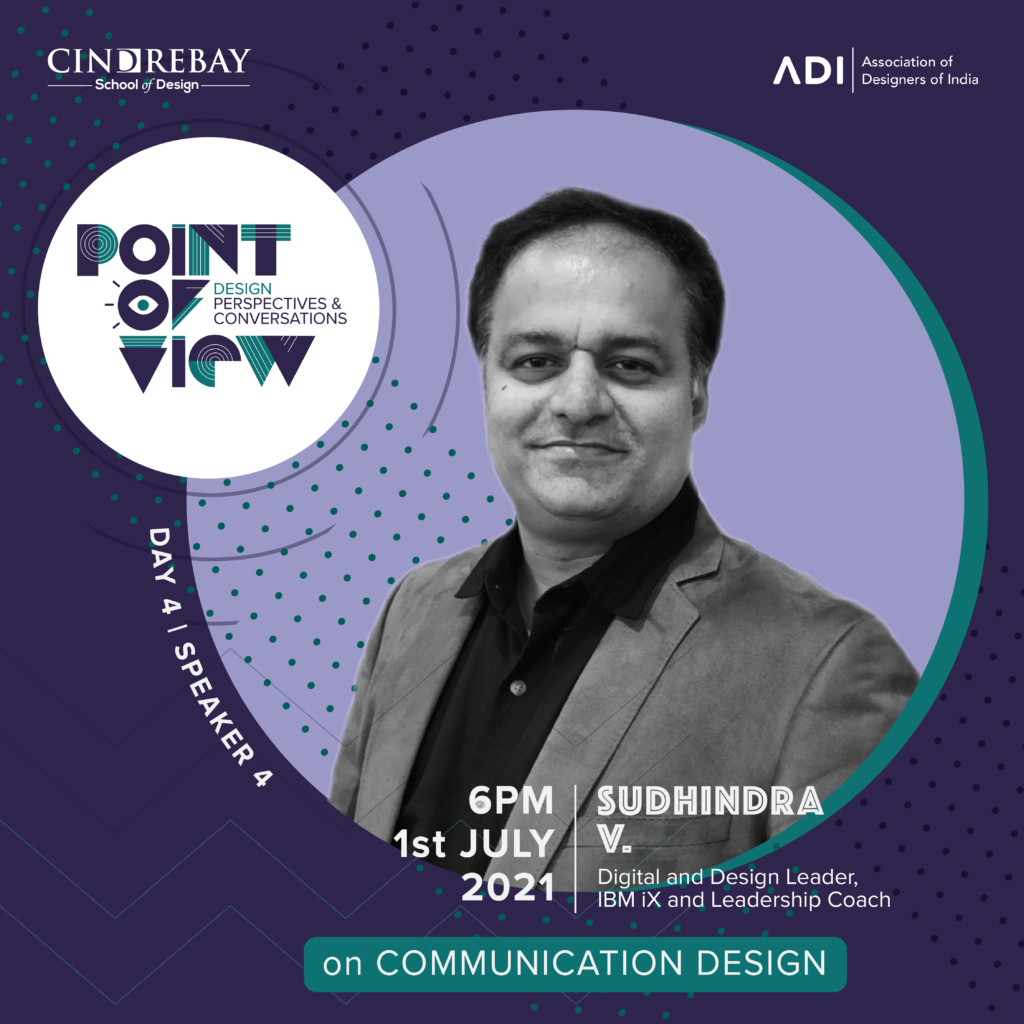 In addition to these, Sudhindra V. is also a published author. His book, "Design Chronicles: Design is an attitude" gained him raving reviews, along with honorary mentions in mainstream media including Business Standard, Business World, DataQuest and Exchange4Media.
As an experience strategist, he helps craft vision for brands and organizations and realize their own unique potential in serving customers. As a design leader, he is responsible for creating design environments that are conducive to creation of meaningful product/service design with the ultimate goal of helping people, communities and the society.
His mantra is "to create order out of chaos through design." And much true to his core mantra, Sudhindra V. has always sought experiences, roles, and responsibilities that enable him to leverage his power of thought process and rugged design thinking capabilities for the bettering organizational flow & structures.
Currently, he serves as the Design & Digital leader at IBM-iX, where he crafts positive and meaningful digital experiences armed with data-driven insights, strong empathy, and knowledge of behavioral psychology. With close to two decades of experience in the field of design, Sudhindra V. he has been recognized for his work through more than 14 awards including Most Innovative Product award by NIA in Singapore, a Blue Elephant at Kyoorius (category best in Interactive Media Awards and Internet Advertising Awards).
A strong advocate of emotional design, Sudhindra V. is someone who is deeply passionate about creating holistic experiences and elevating business conversations (& offerings) through the superpower of design. He is an active member of the of IxDA (Interaction Design Association), having shouldered the responsibility of Regional Coordinator for IxDA Asia chapter.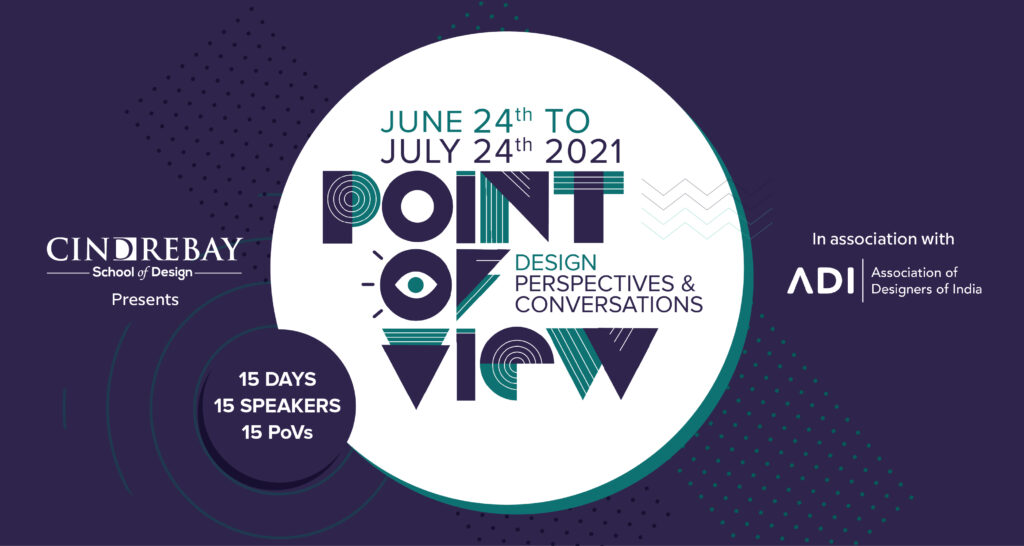 His core areas of interest and expertise include
Digital design
Digital transformation
Human Centered Designs
Human behavior & psychology
Spearheading the digital design revolution in India and abroad, Sudhindra V. has also served as a member of the CII National Committee of Design. Additionally, he has been on the advisory board and coached several startups, not to mention as a guest faculty member for many established institutions and universities, including Srishti Academy of Design, India and Monash University, Australia.
We feel truly honored to have him as one of our guest speakers for the event POV Design Talks, organized by Cindrebay School of Design to commemorate our 15th anniversary. Words cannot express how eager we are to listen to design thinking leader, Sudhindra V address our students and talk to them about topics that are closest to his heart – design thinking, empathy-driven designs, and digital disruption in current day & age.
This is a once-in-a-lifetime opportunity for students to listen and engage with a design thinking thought leader and learn from his very rich, diversified, and unique professional journey. To hear him speak on our podium, join us on 1st July, 2021, 6 PM IST.
Want to learn more about your speaker? Tune into his podcast, "Leader by Design" or his YouTube channel and his website http://www.leaderbydesign.com.au, where he regularly engages with his followers.
To register for the event – www.cindrebay.com/events
Mark your calendars! And follow us on social media for exclusive updates on the event and more!
Find us on social media here —
Instagram – https://www.instagram.com/cindrebay/
LinkedIn – https://www.linkedin.com/school/9552658/
FaceBook – https://www.facebook.com/cindrebay
See you all there!