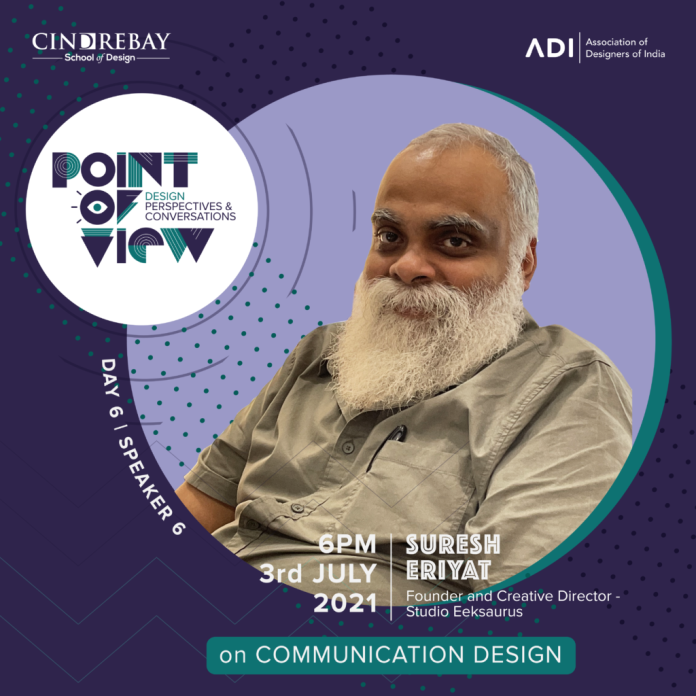 Suresh Eriyat, a pioneer storyteller and animator, began his career in this creative field as early as 1997, when animation as a field of study was quite unknown in India. He graduated from NID, Ahmedabad, with a specialization in communication design, and has ever since been an unstoppable force in the arduous field of Film & Animation Design. At a time, when the Indian landscape was practically untouched by the grandeur of the animation genre, Suresh Eriyat established "Famous House of Animation" in 1998.

Through this landmark venture, Suresh was able to spearhead the massive film and animation design movement across India as this creative enterprise realized numerous ads, short films, music videos, and more powered by animation, a big first for the Indian entertainment terrain. Not only did his endeavours lay the much needed groundwork for establishing in-house animation creation in India, but they also transformed how India was perceived in this domain by the world.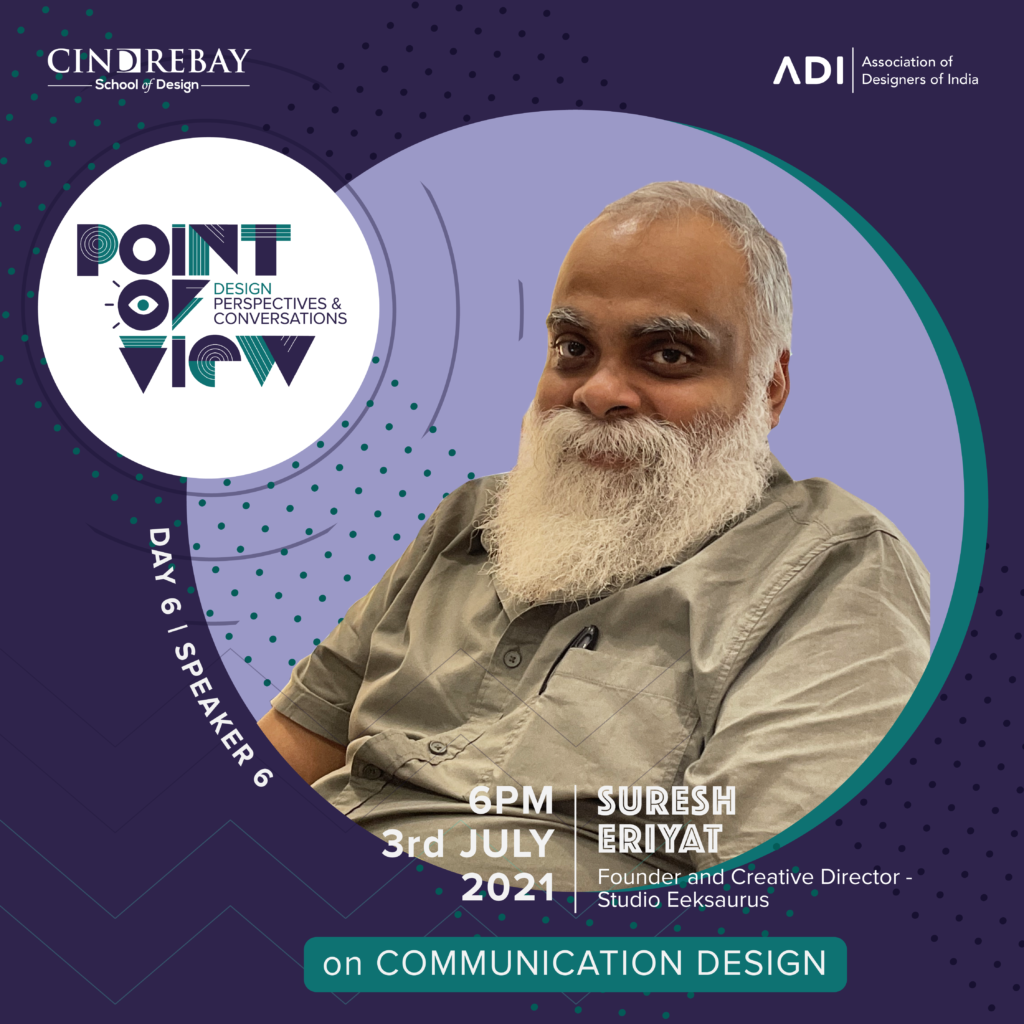 Gaining deep insights and expertise through a well-rounded experience of 11 years leading his first creative venture, Suresh Eriyat went on to add yet another feather in his cap by founding Studio Eeksaurus in 2009. This award-winning, design-led studio is dedicated to supporting and producing animated films/videos in India and is counted as one of the top animation studios in the country.
The creative and spirited team at Studio Eeksaurus, under the guidance of Suresh Eriyat focuses on leveraging the power of design thinking to drive creative content development across web, TV, & cinema, pre-production and production of advertisements, short films and feature films.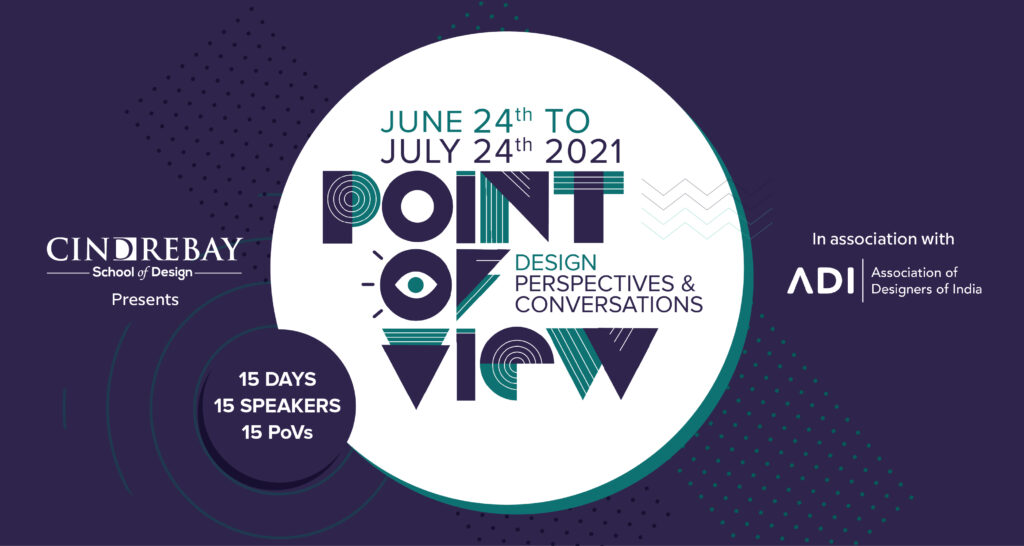 As per Suresh, even though the awareness and acceptance of animation design as a field of study and work is catching up with the world, however in terms of quality storytelling, a lot needs to be done in Indian animation. Since it is still in its nascent stage in India, the film & animation design field is in dire need of creative visionaries who can take animation design to the next level, competing head-to-head with global standards.
And this is exactly what Studio Eeksaurus is working on. Suresh and his team are working on creating a rewarding market for good quality animated storytelling. And they are doing this by establishing global animation standards in the works of Indian artists across short films, TV series, Feature films, Graphic Novels, comics, content for Internet, and even apps.

Suresh Eriyat's power and influence as a pioneer in Indian animation design can be seen through his colossal list of work that include no less than 400 films and a whopping 200+ awards,including the prestigious Annecy festival Cristal in 2015, a first for India! 
Suresh is a strong advocate of using animation as a respected means of expression and storytelling and not just as yet another film-making technique. His films and works are replete with themes of socio-cultural and political conditions in India with indigenous visual design patterns a staple in his work. Through starkly Indian visual designs and stories close to the hearts of a billion people, Suresh Eriyat aims to unleash the power of animation film-making as a leading and popular medium of storytelling.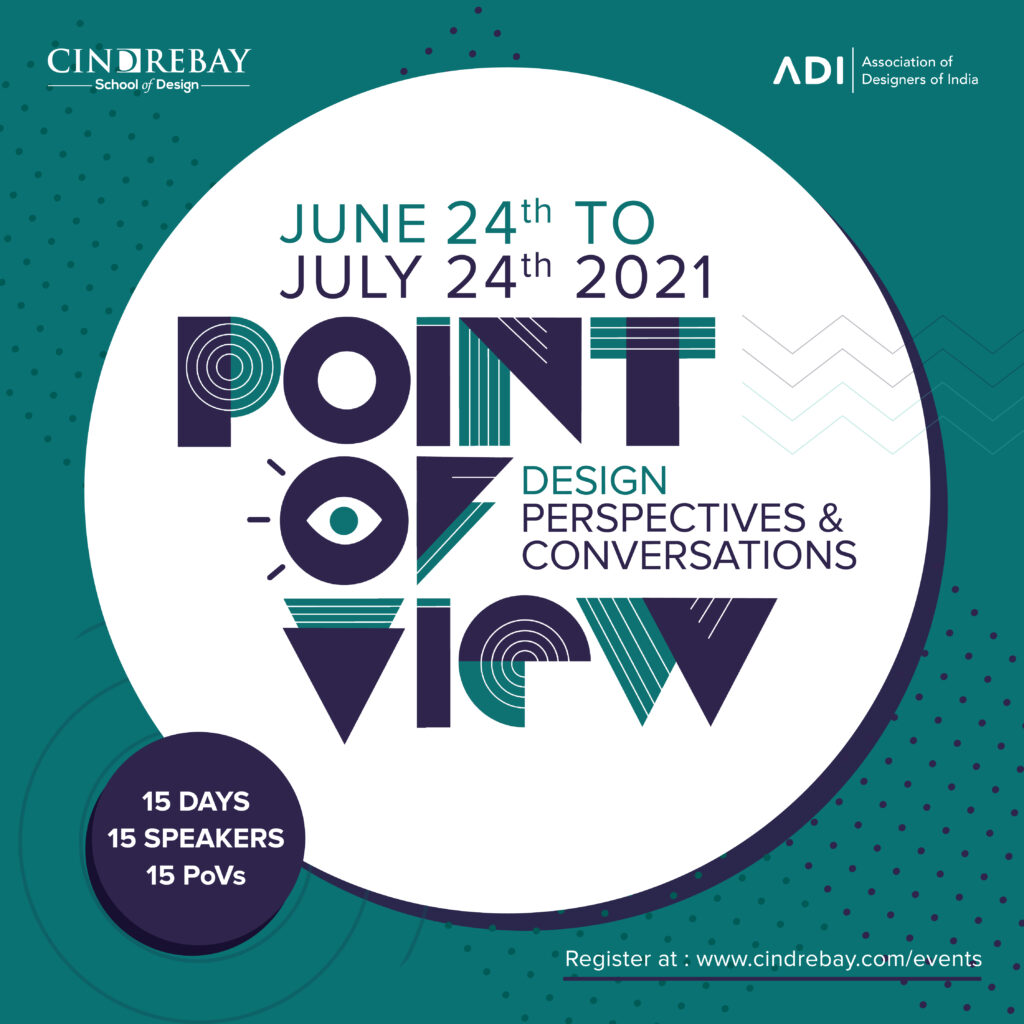 We are more than honored to have such a prolific, versatile, and gifted speaker amidst us on our podium Design POV talks, a month-long event with 15 speakers from varied backgrounds in design, organized as a part of Cindrebay School of Design's 15th anniversary.

We would like to convey our heartfelt thanks and regards to eminent animation design leader, Suresh Eriyat for gracing us with his presence on 3rd July, 2021, 6 PM IST onwards, in an intellectually stimulating session consisting of his talk and him interacting with the audience.

We can hardly contain our excitement as we invite the animation guru, Suresh Eriyat as a guest speaker for our students and talk about his design journey as an animator in India. Be there to listen to his experiences, struggles, wins, and learnings and how to build a career in Film & Animation Design in the current Indian landscape.

To register for the event – www.cindrebay.com/events
Mark your calendars! And follow us on social media for exclusive updates on the event and more!
Find us on social media here —
Instagram – https://www.instagram.com/cindrebay/
LinkedIn – https://www.linkedin.com/school/9552658/
FaceBook – https://www.facebook.com/cindrebay
See you all there!