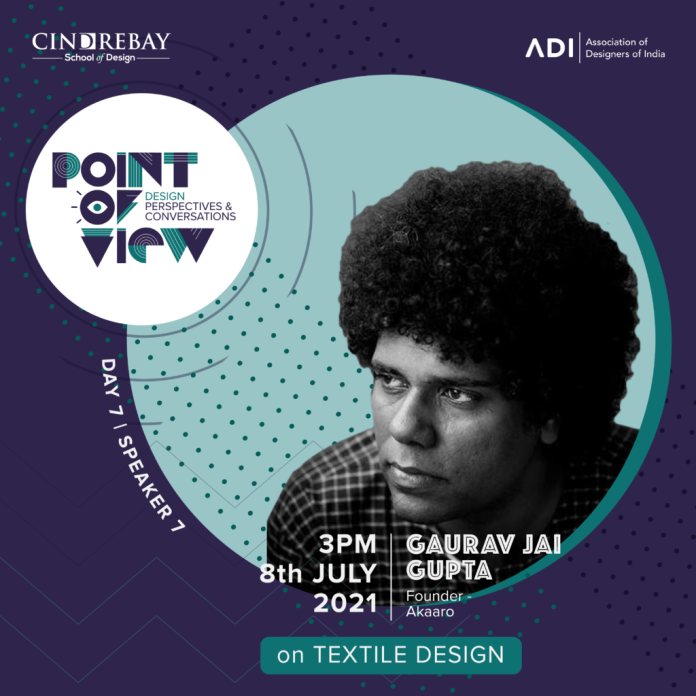 Acclaimed fashion & textile designer, Gaurav Jai Gupta is the only Indian designer to have a solo feature on the cover of India Today. His creative journey started with National Institute of Fashion Technology, New Delhi, extending all the way to Chelsea College of Art & Design, London, with a brief stint at ANAT Paris.  
Gaurav Jai Gupta is also the first Indian designer to be commissioned by The Woolmark Company to launch the Cool wool Menswear collection for Raymonds in India in 2014, a stellar name in the domain of fashion design with successful collaborations with Jimmy Choo, Duro Owlu London and Heimstone Paris.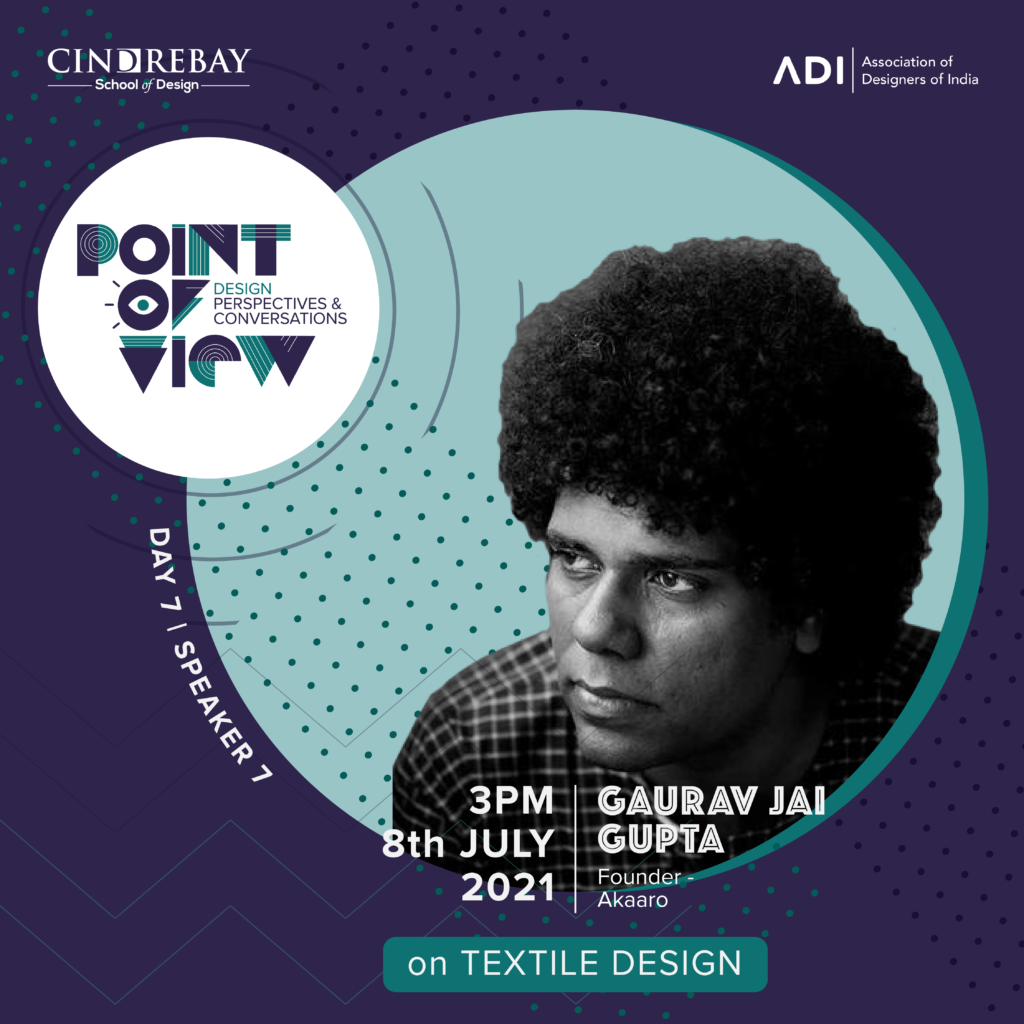 With a burning desire to transform the conventional fashion industry landscape through the magic of woven textiles, he founded Akaaro in 2010,with a noteworthy debut at Wills Lifestyle Debut where he was awarded as the "Find of the week". Akaaro, meaning the alphabet "A" in Sanskrit, focuses on textile as the starting point of the design process.It is a continuously growing and evolving voice of contemporary Indian textiles, interpreting clothing in a refreshing, new & unique manner.
Gaurav Jai Gupta and his team of spirited designers at Akaaro implement this mantra by drawing inspiration, not from tradition, but from harmony and balance; creating each garment right from the yarn stage all the way to a finished piece of luxurious clothing. This brand is dedicated to experimenting with Indian textiles to engender an expression of relevance in the Indian fashion ecosystem, a highly pulsating, vast, global yet ruggedly individualistic terrain. 
Many of you will be surprised to know that the fashion design line was not the original choice of career for Gaurav. Initially, he was leaning more towards becoming a musician or photographer. Though he admits he entered this professional field by accident and had scant knowledge about clothing and fashion at the beginning, he very well knew that he was not going to walk the conventional career path.
His serendipitous start at the NIFT is where he found his true passion. Though he wasn't a fashion enthusiast from the start and had more interest in the various facets of design, slowly this inclination drifted towards his true calling. Gaurav Jai Gupta confesses his love for draping, the starting point for him to understand the shape of a garment. No wonder his work look much akin to sculptures.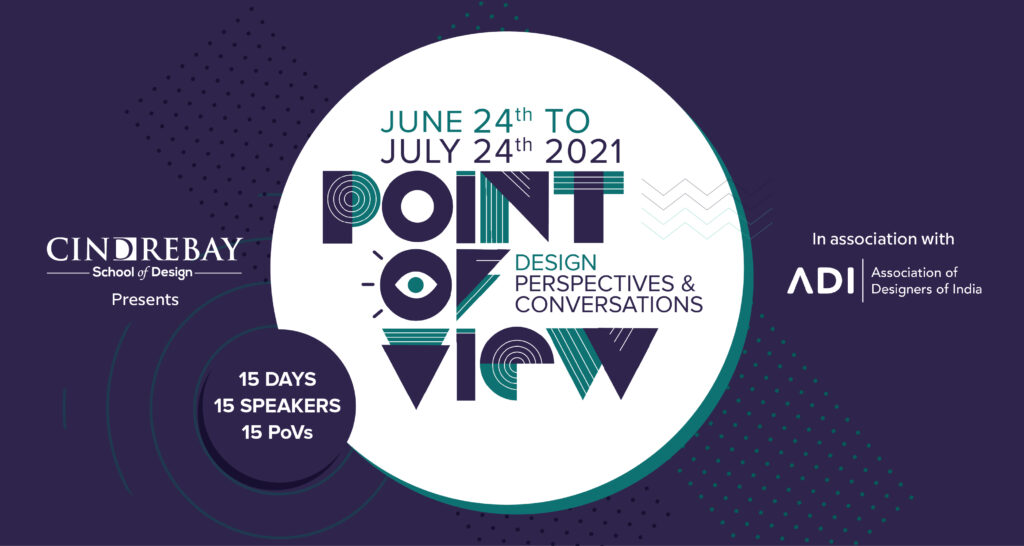 A core designer by heart, Gaurav is passionate about process and imagery and thus loves putting together things and presenting in a visually delightful manner. His one true love for fabrics and textile can be seen in the pieces furnished by Akaaro which are intrinsically  minimal and modern, created using unconventional materials such as stainless steel & merino wool blended with pure silk and cotton.

A thoroughly unorthodox designer, Gaurav has created weaves in the past including blends of metal, satin and wool in ikats. Going ahead, Gaurav wants his work to evolve technologically through advanced weaves by mixing materials, while staying relevant in the current fashion landscape.
With an undeterred focus on sustainability, Gaurav Jai Gupta's work through Akaaro is all about making eco-conscious lifestyle choices. Akaaro works only with natural materials & dyes, uses hand techniques, creates zero wastage and upcycles old materials. Additionally, the work environment and studio setup by Gaurav is quite minimal, prioritizing quality over quantity, a stark reflection of his own eco-friendly mantra.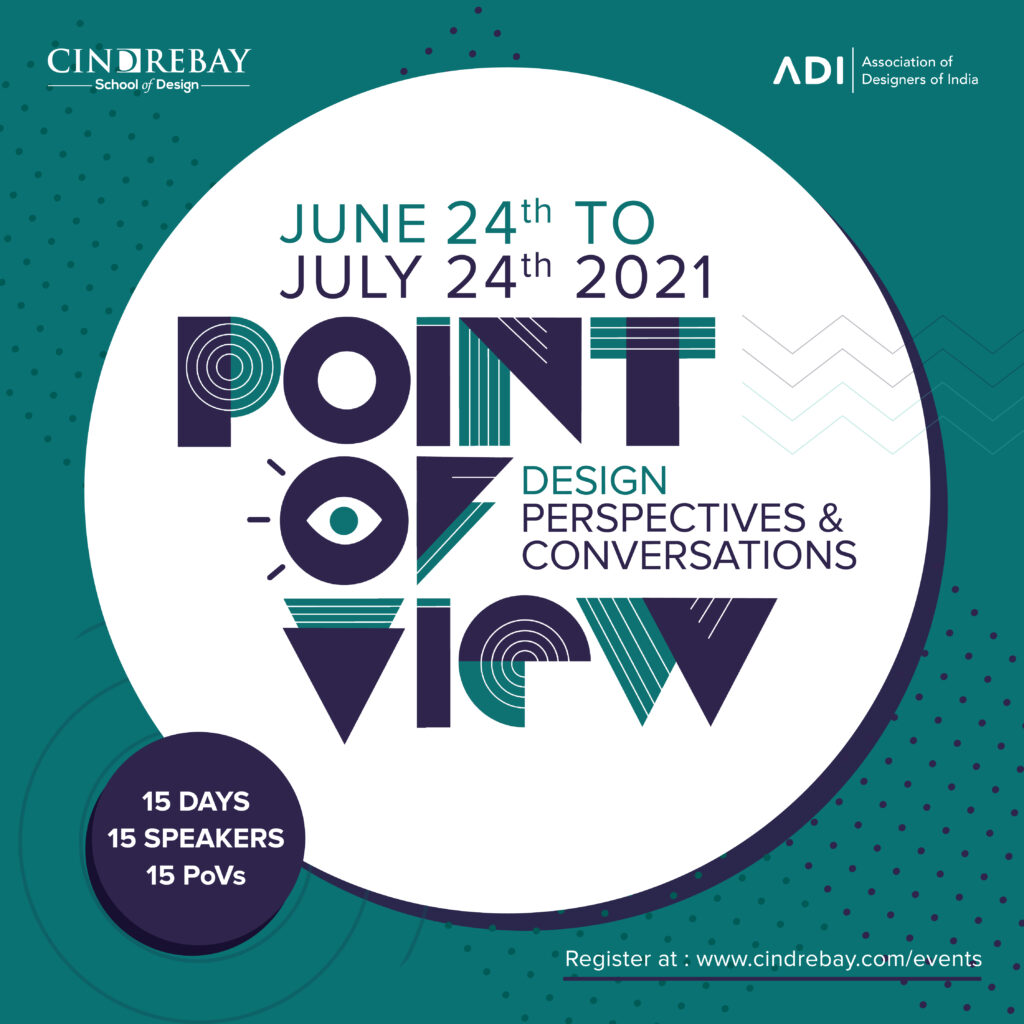 Cindrebay School of Design is more than excited to host this stellar achiever in the fashion industry in our podium through Design Pov talks, organized in collaboration with ADI (Association of Designers of India). Find Gaurav Jai Gupta live on our platform on 8th July, 2021, 3 PM IST onwards.
Through this event, a part of our 15 years anniversary celebration, students & audience will get a golden chance to hear highly accomplished fashion designer, Gaurav Jai Gupta talk about his creative journey, choices, & mission and also interact with him. Don't miss this opportunity!

Register for the free event at www.cindrebay.com/events
Mark your calendars! And follow us on social media for exclusive updates on the event and more!
Find us on social media here —
Instagram – https://www.instagram.com/cindrebay/
LinkedIn – https://www.linkedin.com/school/9552658/
FaceBook – https://www.facebook.com/cindrebay
See you all there!