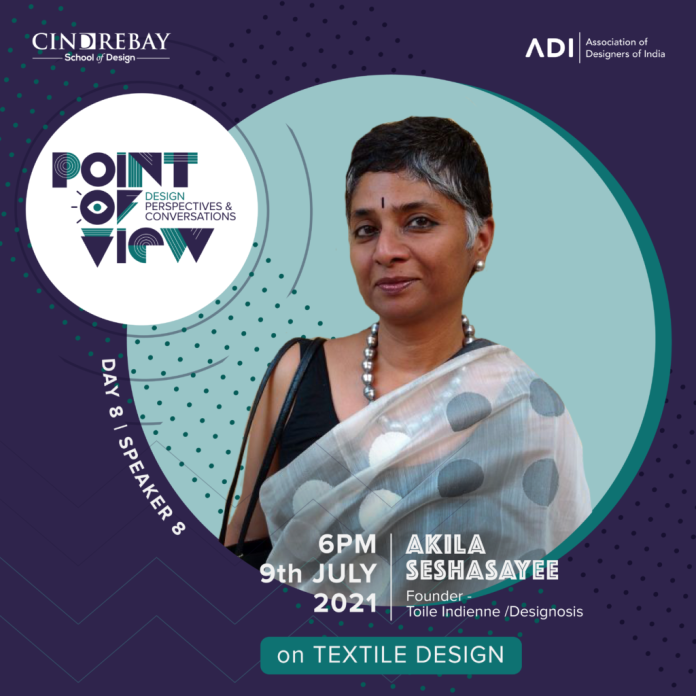 Akila Seshasayee started her design career as a Graphic Design student at NID, National Institute of Design from 1982 to 1988. This is where she discovered her passion and love for typography that helped her chart her journey with dual specializations of being a communicator as well as being an artist.
She is also the founder of Designosis, a platform best recognized for its work in editorial design and corporate communications for some of the top companies in India.  With more than 30 years of rich and diverse experience in her core line of work, typography, Akila has received consistent recognition and global admiration for her work featured in India: Contemporary Design: Fashion, Graphic, Interiors.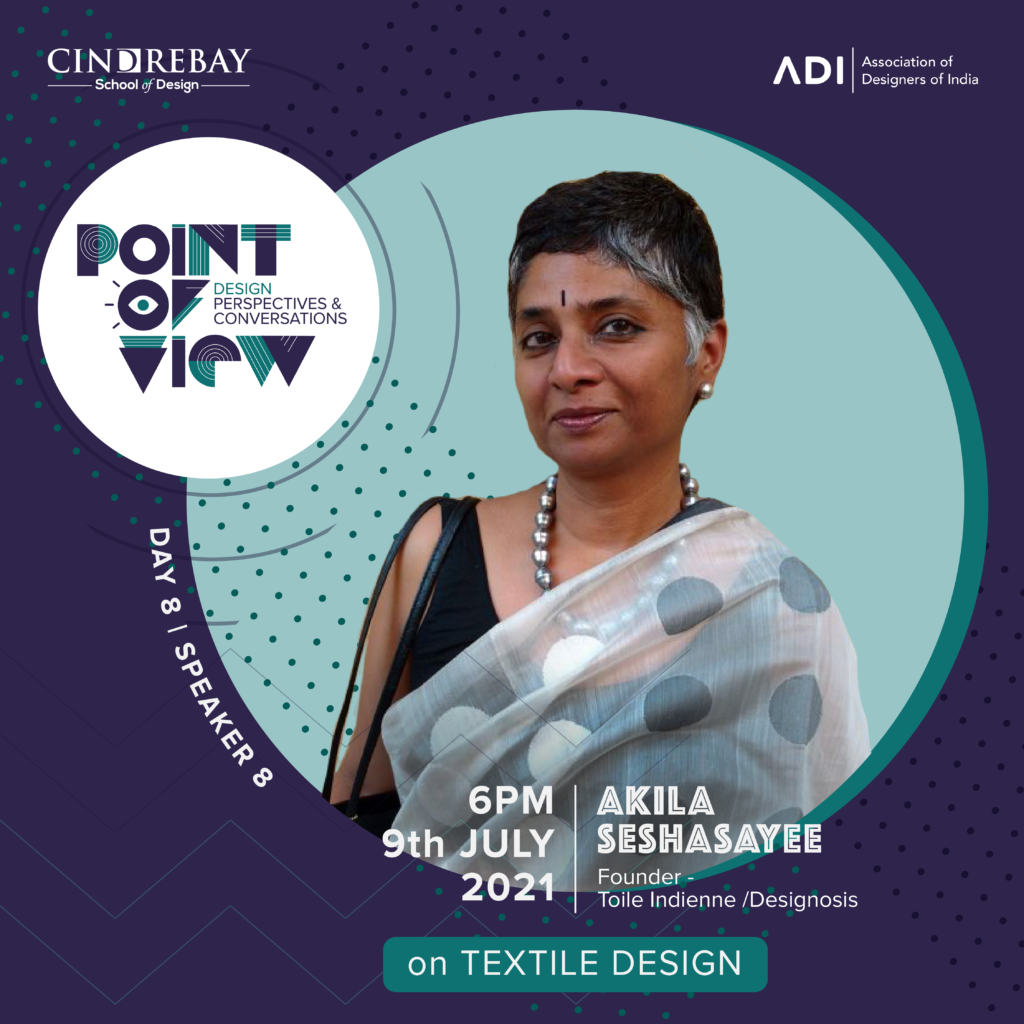 In addition to being the founder of Designosis, acclaimed graphic design studio, she is also the cofounder and Chief Designer of Toile Indienne, an award winning in-home textile company, which she set up in partnership with Pankaj Kher in 2017. 
This textile brand honors the tradition of India by telling stories of the country – its people, culture, and ethnicity through a unique amalgamation of classic & contemporary designs. These designs have been thoroughly inspired by the romance of Indian history with rich crafts and legends.
Through her work at Toile Indienne, Akila aims to bring out the intrinsic facets of socio-economic, cultural and design history of various subjects that are staunchly Indian and aims to provide a unique perspective to these ubiquitous themes. Akila's work can be best described as being highly innovative, as she finds inspiration in extensively diverse subjects relevant to core Indian culture – starting from architecture to even mythology. 
The real visual delight in her work is infused by a never-seen-before combination of these seemingly unrelated concepts to graphic & textile design in creating astounding prints. These prints are brought to life through painstaking efforts of meticulous research and documentation, and go way beyond just a single-dimensional surface decoration. 
Much akin to the ancient & medieval architectural marvels of India, Akila's work through Toile Indienne shines through intricate, deep, and moving designs that go beyond the tag of a single look or appearance. These designs come to life through finesse and a diverse set of art styles that resonate deeply with the subject matter. 
Akila's primary focus is on making her work as a means of documenting, commenting, recording, communicating, and disseminating the rich cultural tapestry of Indian heritage. And not just as a transitory liking or passing fancy, but something that creates meaning and impact forever, much like the stories and lore they are inspired from. 
It gives us immense pleasure in announcing that Akila Seshasayee will be live on our platform, on 9th July 2021, 6 PM IST onwards, on Design PoV talks organized by Cindrebay School of Design in association with ADI (Association of Designers Of India) to mark the completion of our 15 glorious years.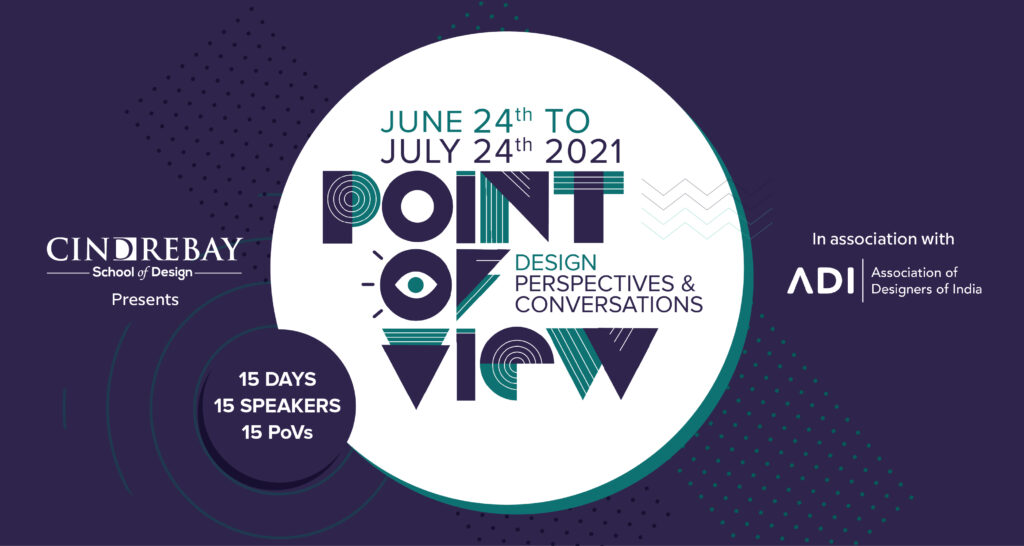 Don't miss this exclusive opportunity to catch graphic & textile design genius and typography expert, Akila Seshasayee live where she talks about her creative journey, struggles, key learnings, & milestones as she also goes on to interact with the audience. 
Register for this  event at www.cindrebay.com/events
Mark your calendars! And follow us on social media for exclusive updates on the event and more!
Find us on social media here —
Instagram – https://www.instagram.com/cindrebay/
LinkedIn – https://www.linkedin.com/school/9552658/
FaceBook – https://www.facebook.com/cindrebay
See you all there!