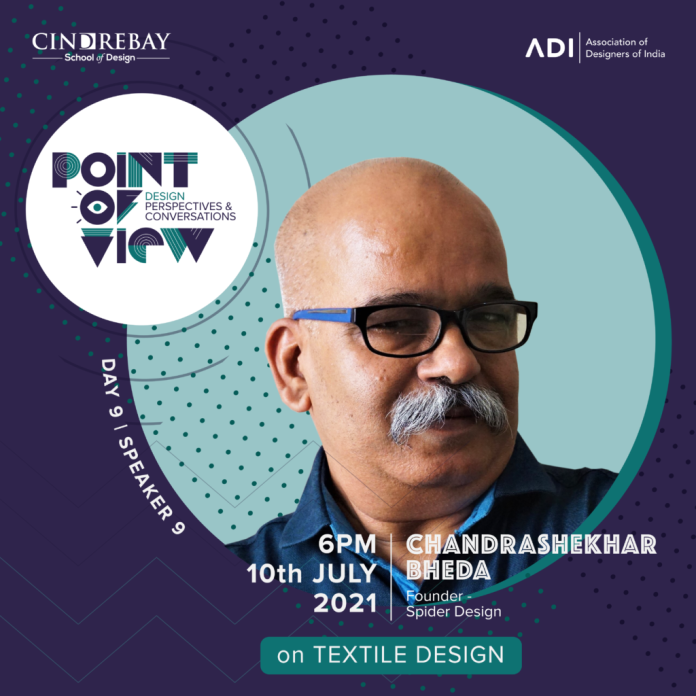 A brilliant and accomplished alumni of NID, National Institute of Design, J.J. School of Arts, Bombay (1982), and NIFT Delhi, Chandrashekhar Bheda is a shining name in the textile and handicrafts industry with more than 3 decades of rich experience in Indian and overseas markets. He currently leads several design projects belonging to key commercial and developmental organizations with the aim of creating marketable textiles and handicraft products both for national and international domains. 
With rugged familiarity and rich knowledge of Indian traditional values along with far-reaching expertise in textile technology and crafts technique, Chandrashekar develops pathbreaking concepts and scintillating creative expressions through this work that garner global recognition.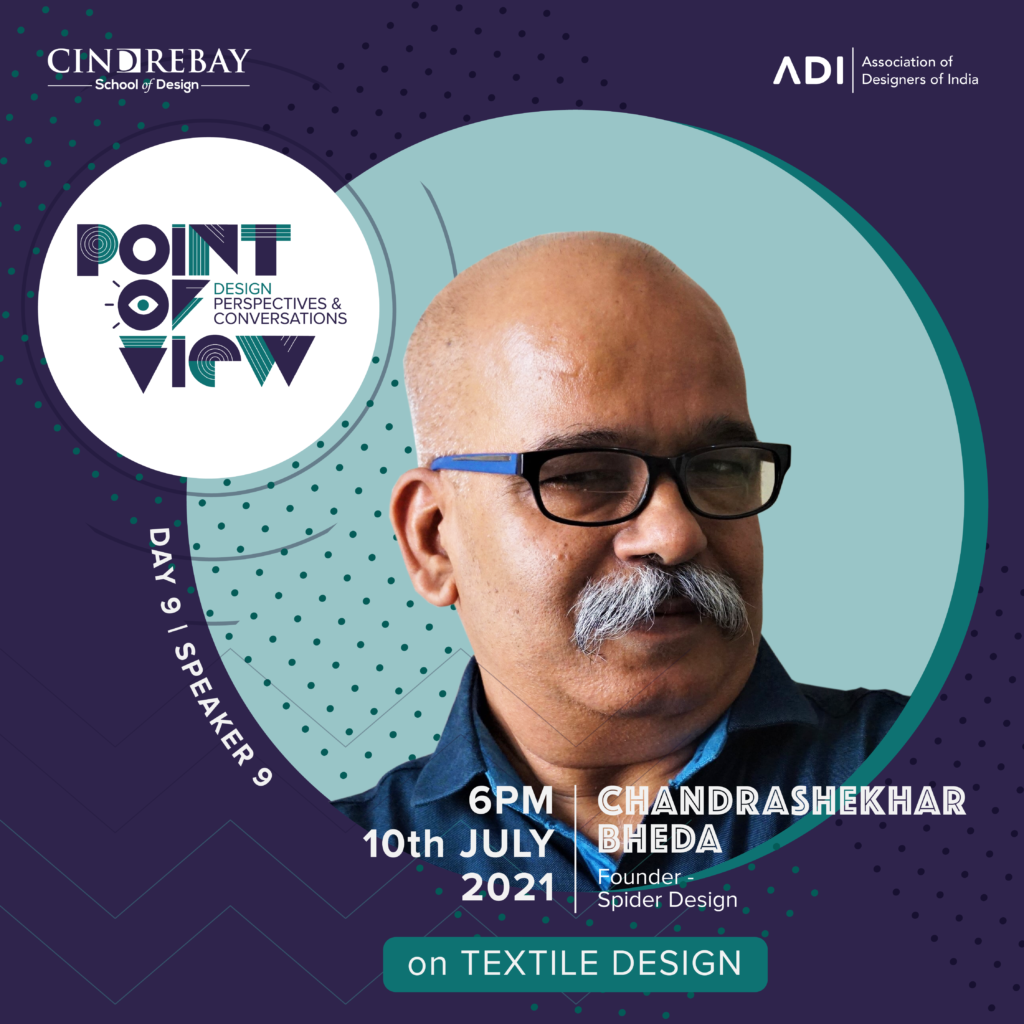 However, textiles & handicrafts are not the only passions of Chandrashekhar Bheda. He is a self-confessed ardent traveller along with being a curious photographer, blending his professional design acuity into his hobbies and vice versa. You will be surprised to know a secret skill of Mr. Bheda – a love and penchant for puns. This creative genius & a regular punster derives massive inspiration from people, cultures, and the eternal evolution of nature and life around, a flavour that gleefully seeps into his work. 
Chandrashekhar Bheda is a proud Indian name associated with several internationally-recognized brands & organizations including
Oxfam Fair Trade Company UK, Care India
GTZ Nepal, ILO
Office of the DC Handicrafts and Handlooms (Ministry of Textiles)
Indian Cornucopia
RR Decor, Floors & Furnishings
Suzlon Corporation
 Axis Bank Ltd
PN Gadgil & Sons
 Mahindra Group
Cairn India
Devi Art Foundation
Pravin Masalewale
ITC Geneva 
Nepal Pashmina Industry Association
Not to mention, he is a staunch advocate of exploring Indian culture & tradition through his creative expression and a regular speaker at several professional forums. He is also a noted writer and visiting faculty at the top design institutions of the country such as NID, NIFT, & more! 
Despite severe limitations posed by the Covid-19 pandemic, Chandrashekhar Bheda has remained active throughout the phase conducting a series of webinars on topics at the core of his creative pursuits. His talks have majorly focused on spreading awareness amongst traditional artists who had to bear the brunt of the heavy lockdown impact, where he went ahead to establish the Shilp-Setu Program for Hand for Handmade initiative. 
He is also the founder of Spider Design, founded in 1998, a Delhi-NCR based textile studio that produces contextual textile arts and handcraft. These include installations for residential interiors, commercial environments and institutional spaces by collaborating with architects and craftspeople across the map.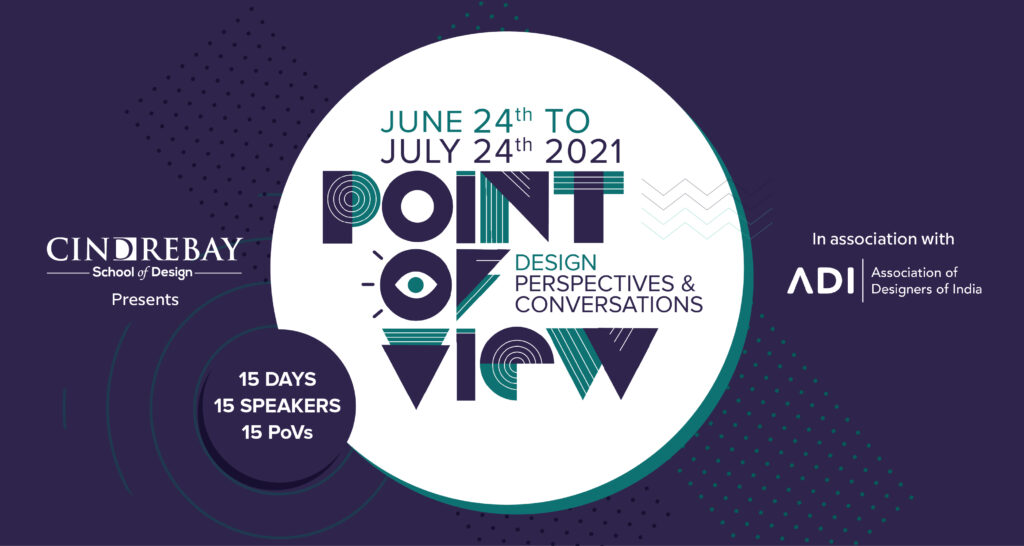 We are proud to have Chandrashekhar Bheda live on 10th July, 6 PM IST onwards as he talks about his own unique and unorthodox creative journey and what helped him chart an enviable career graph in the field of textile design & innovation.
Join him live as he talks and interacts with the audience on Design PoV talks, an event organised by Cindrebay School of Design in association with ADI (Association of Designers of India) for celebrating Cindrebay's 15th anniversary. 
Register for this event at www.cindrebay.com/events
Mark your calendars! And follow us on social media for exclusive updates on the event and more!
Find us on social media here —
Instagram – https://www.instagram.com/cindrebay/
LinkedIn – https://www.linkedin.com/school/9552658/
FaceBook – https://www.facebook.com/cindrebay
See you all there!