It is hard not to take an instant liking to Prasanth Mohan. Armed with a disarming smile, and a humble persona, this lanky, bearded Kollam resident is a hesitant architect and a passionate photographer. Behind that unassuming façade, lies a sharp, creative mind that is trying hard to make architectural photography – still in its infancy – a standalone specialisation. In a chat with Cindrebay, this 30-year-old speaks about his internal struggle of choosing photography over architecture, and wanting to initiate a stronger academic research into the field of architectural photography.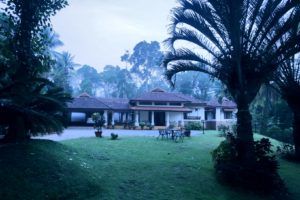 Like many up and coming architects, Prasanth was also inspired by the works of the legendary Laurie Baker. "His cost effective buildings, play with light and shadows, among other things triggered a love for architecture in me. I was inspired by the structures envisioned and built by him like the Loyola Church in Thiruvananthapuram and his own home," says Prasanth.
Falling in love with photography: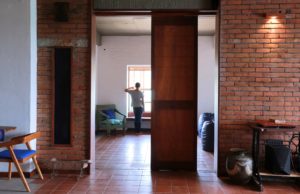 Prasanth stepped into college harboring dreams of becoming an architect, but also pursued photography and filmmaking simultaneously. "While studying architecture at TKM College of Engineering, I dabbled quite a bit in photography and filmmaking. In my fourth year, I did an internship with an architecture firm in Kollam. My senior, Ar. Niranjan Das Sharma was an avid photographer who used to travel a lot to photograph various architectural sites. I accompanied him in one of his travels and that was the 'aha' moment of my life."
Prasanth starting focusing more on photography and before long his photos started garnering numerous accolades and even found a mention in the highly prestigious Everymen World Photography Awards and The Sony World Photography Awards. "Those citations encouraged me to think more seriously about photography. For some time, I tried both; a balancing act between being an architect and a photographer. Eventually, I knew I had to choose one, and photography it was."
Artistic and innovative: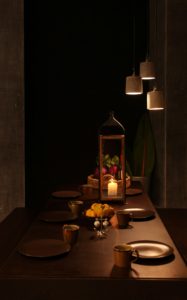 Prashant has the unique advantage of being able to view a building both as an architect and a photographer, and as the latter, he admits, he views them a bit more critically. "It is imperative to do so. Every detail of the building is dissected- lighting, and ventilation, among others – to ensure the picture looks good."
His style of photographing structures, Prasanth points out, is artistic. "My architectural background enables me to take pictures that truly represent the buildings as they are. My team and I brainstorm a great deal and ensure we don't just photograph empty buildings, but also inhabited ones to get a feel of scale, visibility and how people friendly a project is," he explains.
He adds that his team employs a certain methodology while photographing building to get optimal results. "It is important that I keep my personal style aside, and focus on bringing out the architect's style instead. The photographs should reveal the firm's principles and ambitions and not my personal style," he says.
Before initiating any shoot, Prasanth tries to get the orientation and its geographical location from the client. "This enables me to understand how to take certain shots, and use natural light to my advantage, thereby bringing out the best features of the structure."
As an architectural photographer, Prashant is required to travel to many parts of the country for shoots which gives him an opportunity to witness the difference in architectural techniques employed by various cultures and states. "I have always loved South Indian traditional structures as opposed to the glass buildings that have become ubiquitous. According to me, the Dravidian style of architecture instantly makes one feel at home."
Taking it to the next level:
Prasanth and his team keep pushing themselves to make constant improvements both in their style and methods employed, like aerial photography. "This becomes extremely useful for doing landscape photography of an architectural project. Using aerial photography, architects can also review how the design has been executed as compared to the initial planning."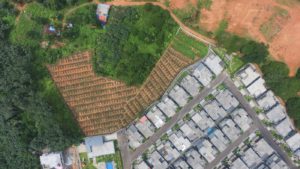 However, in spite of its growing popularity, Prasanth rues that architectural photography is yet to be considered as a specialisation in itself. "Many do it as an addition to other types of photography. That shouldn't be the case. We should initiate research and get more aspiring photographers interested in this field."
And, Running Studios is born: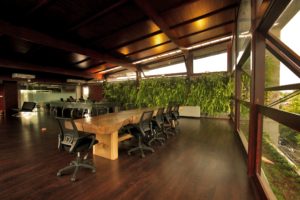 There is a discernible tinge of pride when Prasanth talks about Running Studios, his photography studio. "When I started off, I didn't have a studio. I was always in my car, ideating, talking to clients, and going for sight inspection. My friend, Ar. Sudheesh Sudharman pointed out that since I was always running, maybe I should call my workplace the Running Studio. The name stuck."
The studio, apart from taking up photography assignments, is also venturing into academia. "We are researching how architecture and photography can complement each other. We are trying to look into evolving the initial design process from photographs itself," he explains. Running Studios also conducts regular photography workshops in architecture schools teaching students light control, being able to perceive buildings through the medium of photography and how to document buildings in a systematic and scientific way.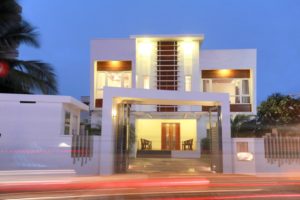 Prasanth himself has been teaching architecture for the last six years and is a Faculty at TKM school of Architecture, Kollam.
He has some advice for up and coming architectural photographers. "Know your architect, and understand their designs before the shoot. Having an in-depth idea of your client will enable you to take better, unique pictures. Ignorance will only breed regular and mundane photo-shoots," says Prasanth.