With real estate prices shooting through the skies, buying large properties in big cities in India has become a herculean task. The millennials who move to Metro cities for work or studies, find themselves living with 4-6 people in cramped conditions. Even in bigger apartments, Indian families are always in need of more storage! However, we don't have to give up on comfort, style and storage solutions even in tight spaces. Space saving furniture or foldable furniture is one of the best ways to introduce more functions in a small space while also maintaining the aesthetic.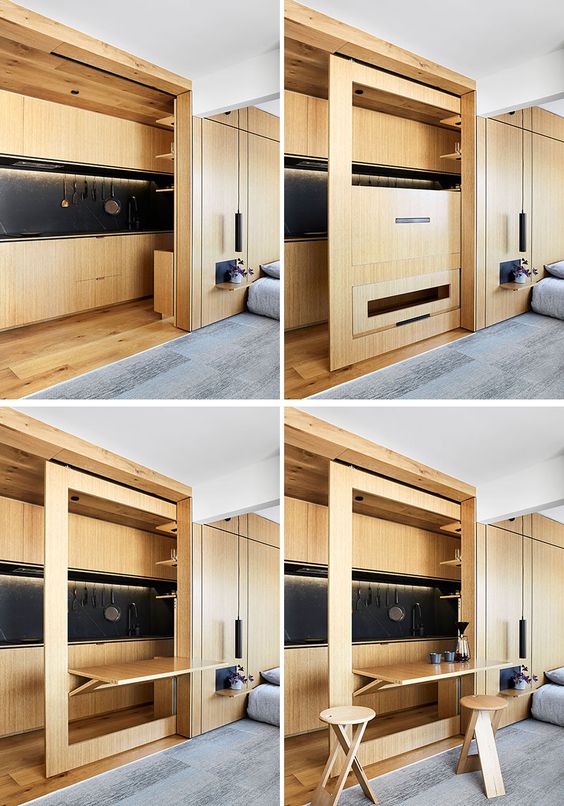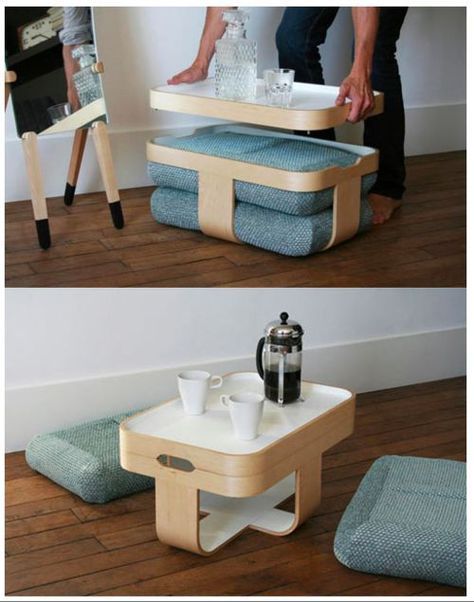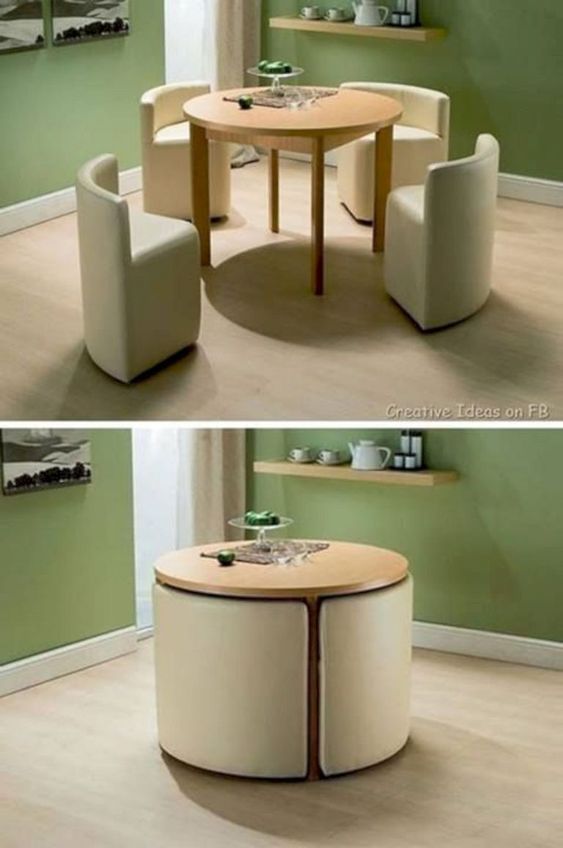 Foldable furniture is not a new concept, especially in India. With small housing schemes and student dorms, we have developed ways to stack and store our belongings and use every inch available to us. These ingenius jugaads, while sometimes work, aren't very good to look at. Who says a well used space, cannot look good? There are loads of cheap and easy furniture available these days which cater to smaller households and still manage to fit hoards of stuff while also looking good.
Usually in Indian households, it is the kitchen which is the most cluttered, as we find it difficult to store all the ten thousand ingredients we need while cooking. As a result, pots and pans sometimes find themselves hung or kept awkwardly on smaller stools, the refrigerator is always bursting at its seams and the masalas keep adding up to the already full shelves. An easy way to fix this is to use foldaway shelves and drawers, available very easily, in many sizes, finishes and price ranges to cater to every kitchen. These drawers and shelves, allow maximum storage as well as ease in reaching. No more arranging stools on top of stools to reach something. Everything becomes more handy, more organized and looks good.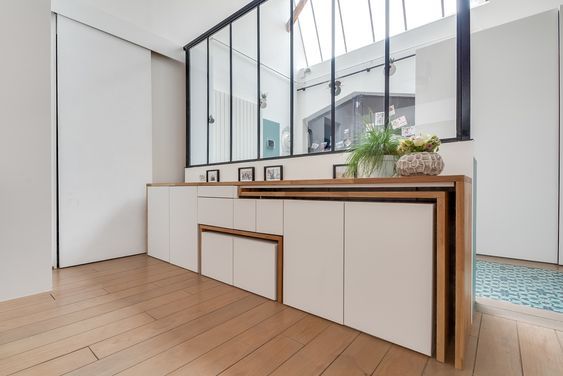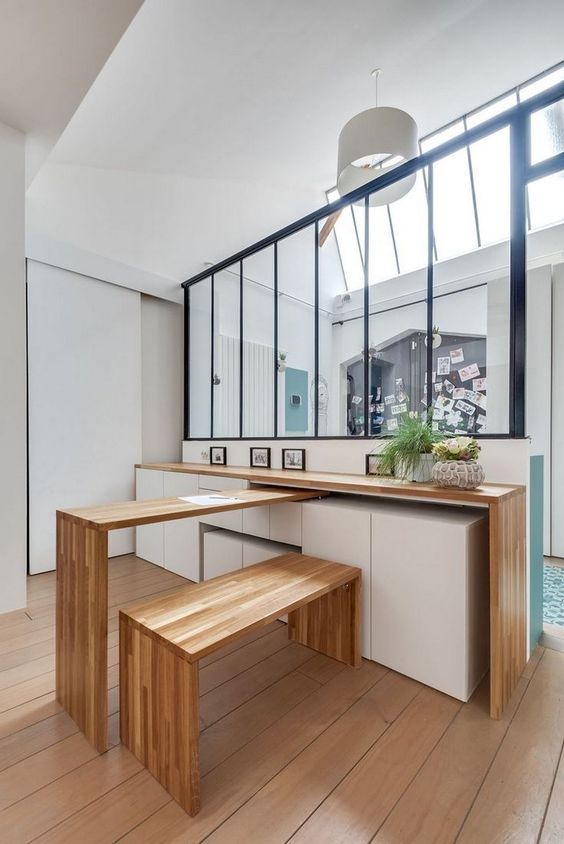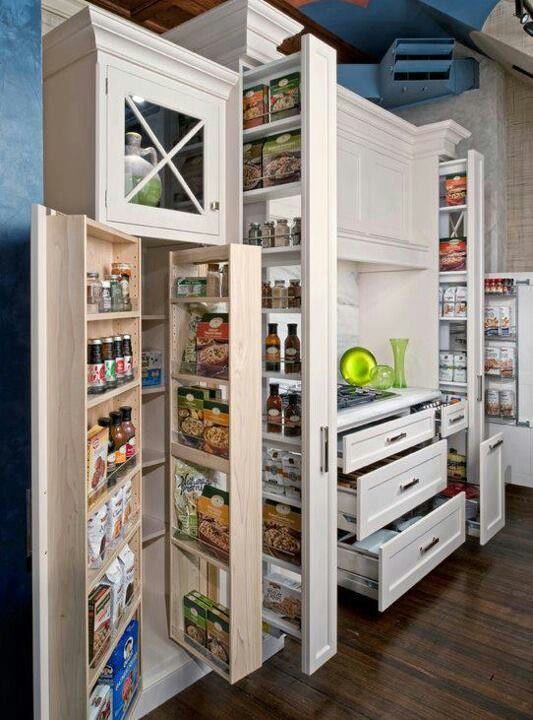 Space saving furniture is not rocket science, it doesn't have to be very complicated or futuristic. It is about using all three dimensions of a room, including the Z axis. Usually, in smaller apartments, there is still a decent height available, which remains unused. In order to fit more functions, we can introduce a play of levels or massing in the room. The same we stack shelves, we can stack functions on top of each other to maximize the utility of the space. This trick also comes in handy when a room is being shared, where going vertical sort of divides the space and creates personal zones for each person.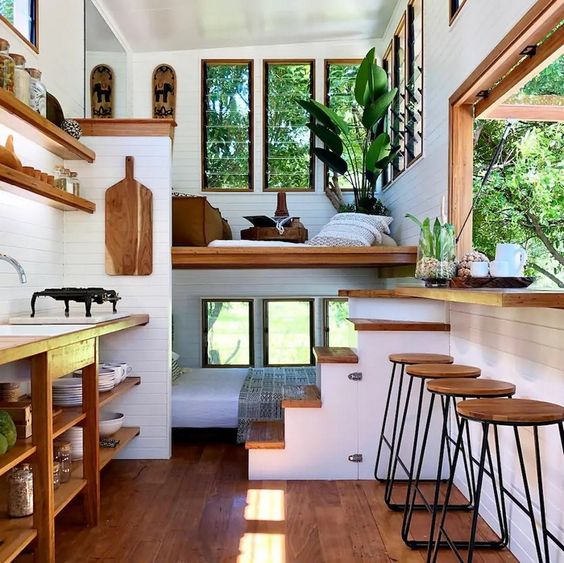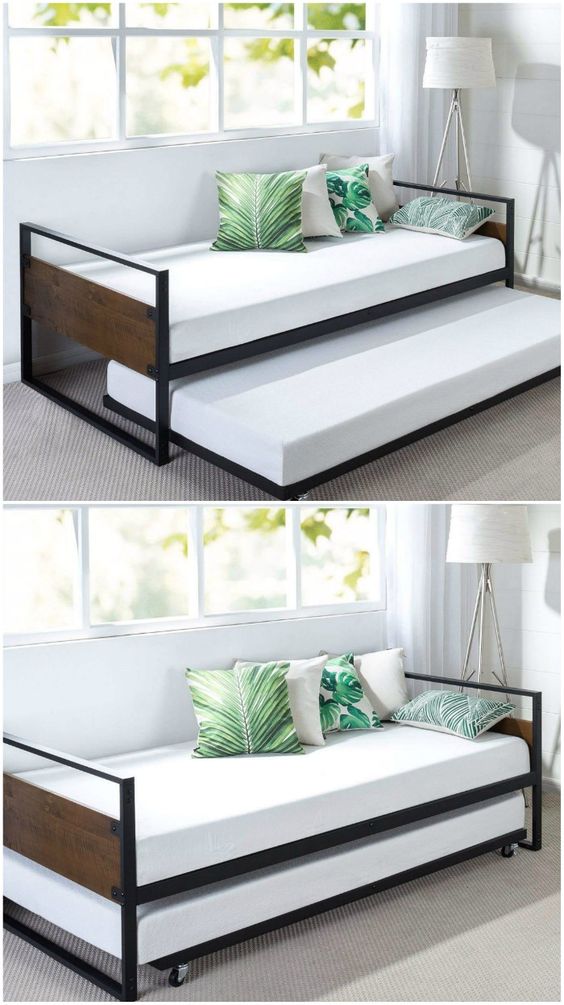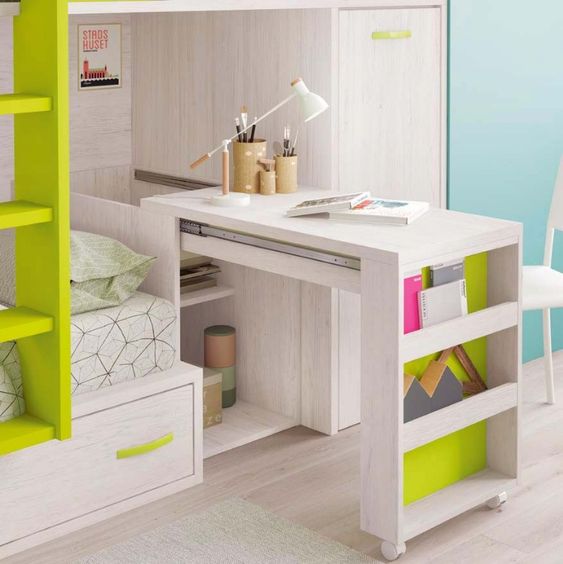 Even for a single user room, it is an advantage to have foldable beds or tables as it maximises floor space and makes the room look bigger. It also allows a person to have more functions in a room, like a small sitting space, a small working table, a bigger wardrobe, a dressing area or room for exercise, dancing etc.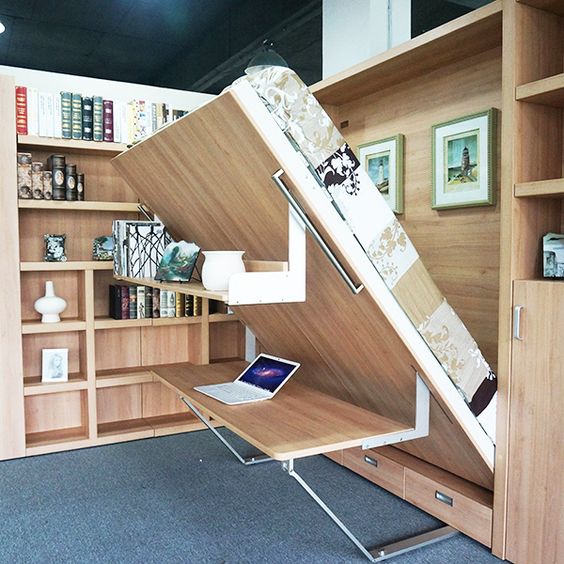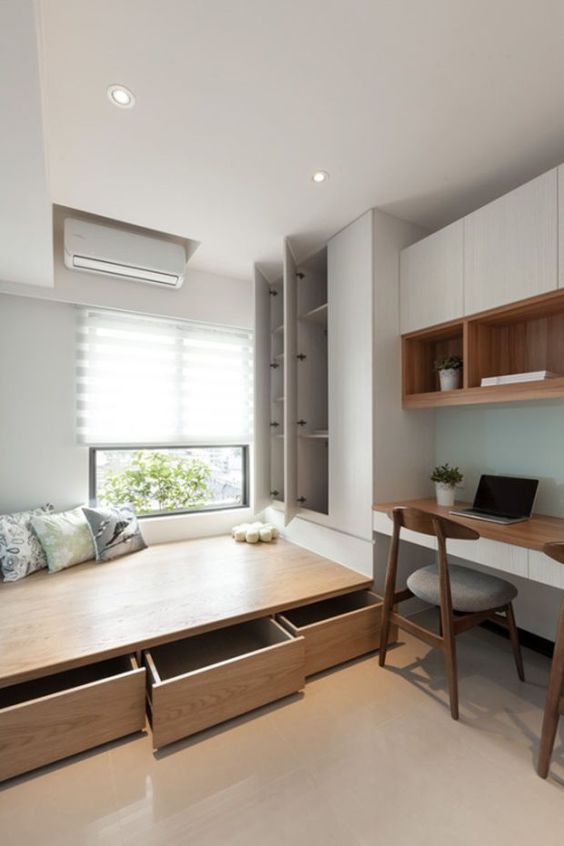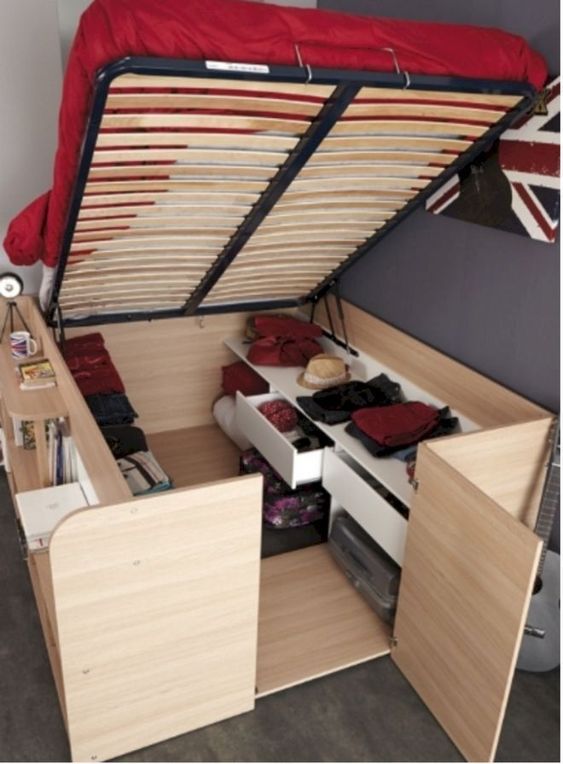 Another very underrated space is the staircase. It is only used by one or two people at a time, whereas the space for the staircase always goes waste. In order to exploit every inch of the house, one may think of employing some storage strategies on the staircase. Floating shelves, concealed drawers, niches for books or display area, broom or cleaning cabinet, service machines etc. can be stowed neatly under the staircase, making it a much more useful zone.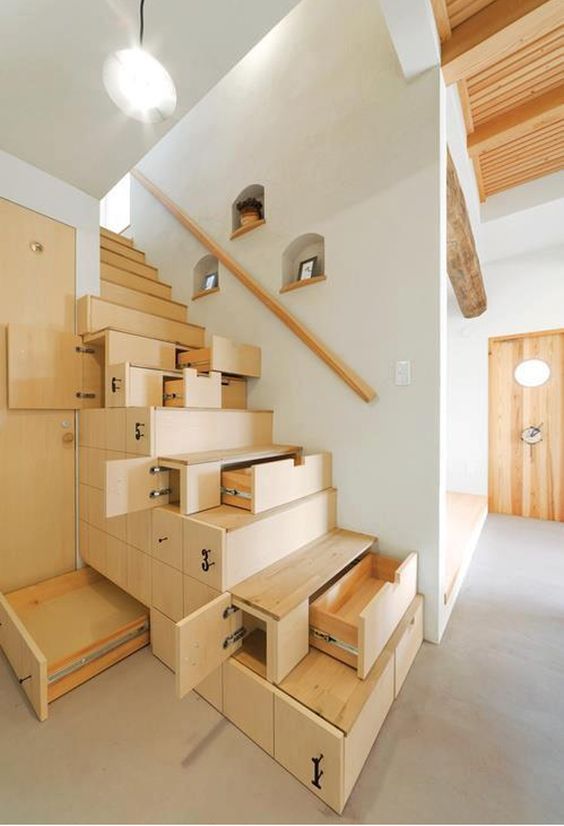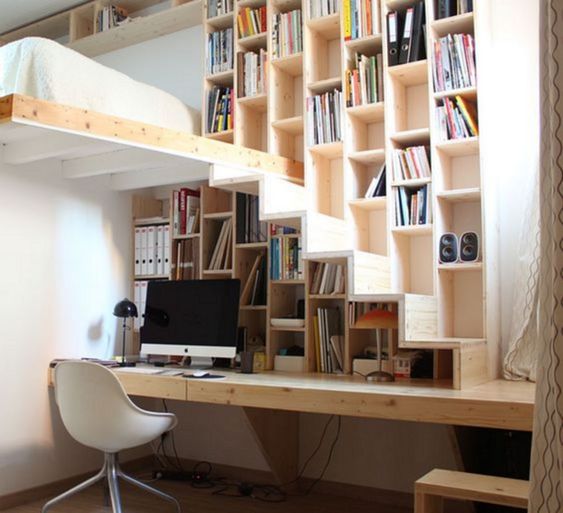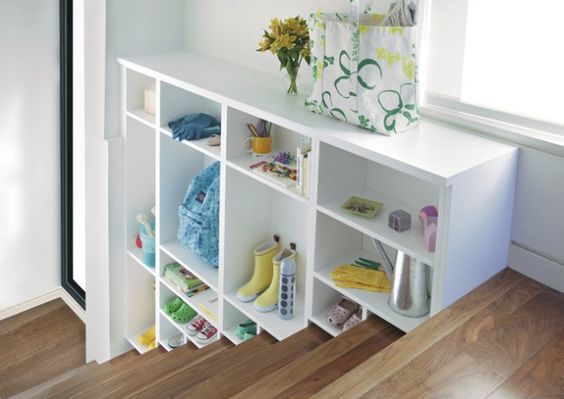 If you are short of storage and money, it is not necessary to make large scale changes to your space. A few smart purchases can go a long way in increasing the utlity of your space. Free standing furniture, which can be stacked away is always a good choice. If you are a party host enthusiast, but are always running out of seats for your guests, you may invest in foldable chairs or nest of tables etc. A flat pack table or storage could come in handy if you need a working space.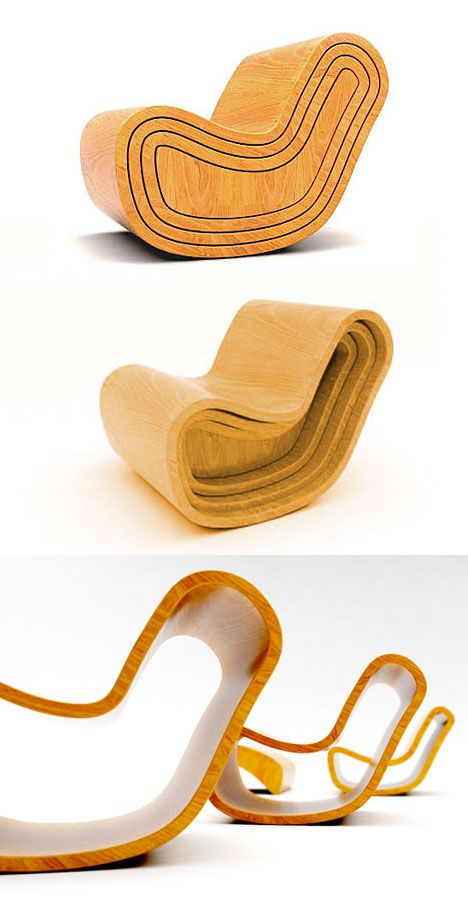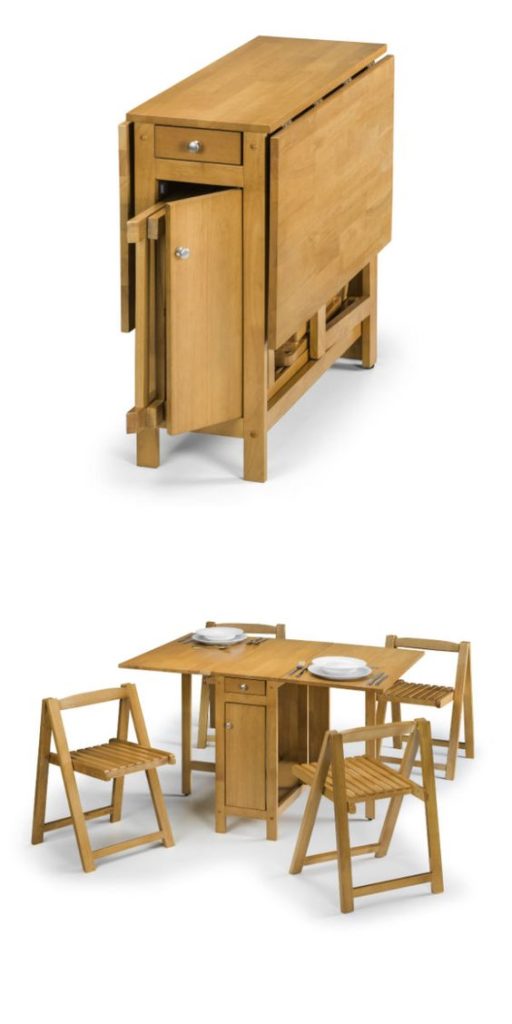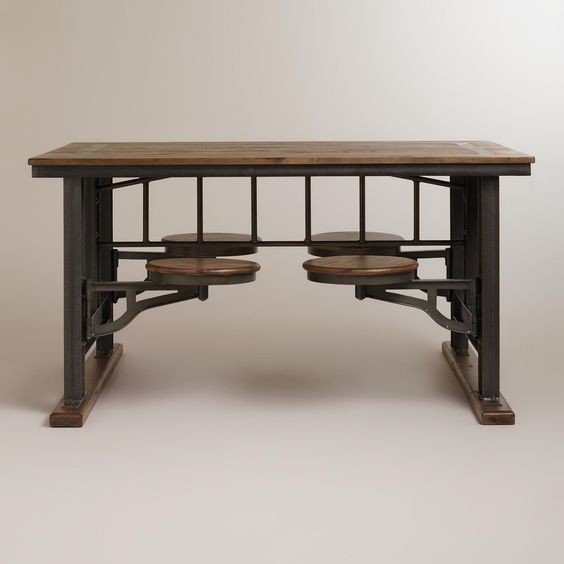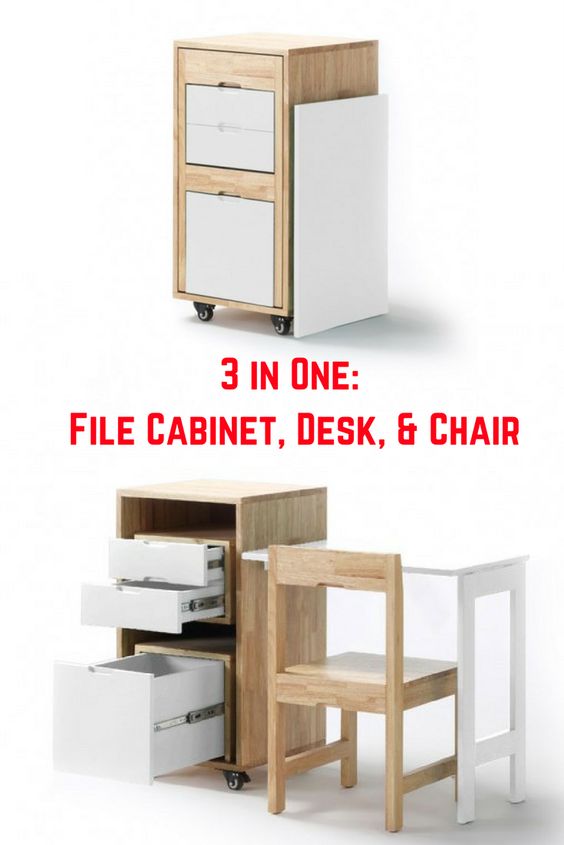 These ingenious space saving furniture, bring a new aspect to your room and lets you love every corner of your house. Flat packed furniture by Ikea is one of the best furniture solutions if you are looking for cheap, useful and durable stuff. Indian websites like Urban Ladder and PepperFry also offer some good foldable furniture. The next time you are whining about how small your room is, try some of these interior design hacks to make the most of your room and utilize every inch of our beloved home!