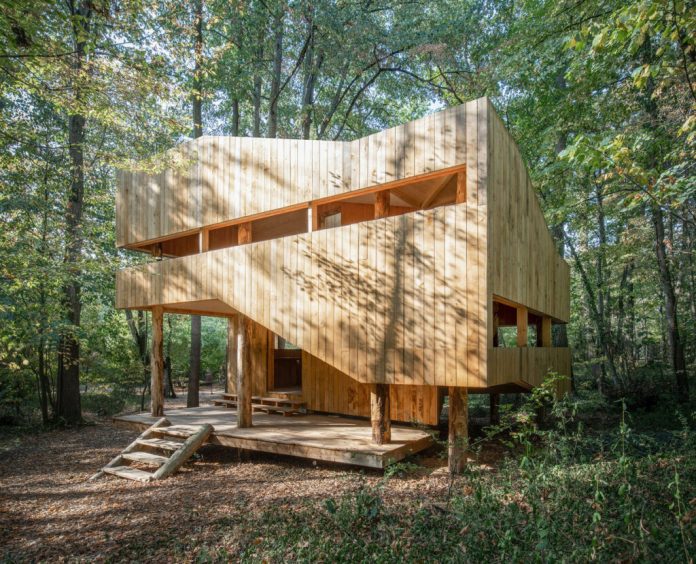 Wood ranks high in the list of sustainable, regenerative building materials. Our fascination with it has been constant for generations and till today (exterior or interior) wooden constructions remain highly sought after. Wood is one of the few materials which can be used for the construction of all parts of a structure – right from the core, the skin, finishing details and furniture. Ready availability, thousands of different typologies, looks, ease of use and tried – tested form of building techniques make it more popular. Moreover, better understanding of building forms and new technologies let designers experiment more with this ancient resource. As the discussion about natural, environment friendly building practices deepens, more designers are invited towards using wood. Here, we have put together some exceptional examples of wooden builds to illustrate it's versatility and efficacy.
Within Wood
Suphasidh and Local eu collaborate to achieve a 100% 'Wooden House' to celebrate the material and its quality of being employable in all aspects of construction. Combining ancient building knowledge and modern day expertise, the designers put forth this marvelous structure set against an almost forest backdrop in France using chestnut wood. This two storey family house explores a unique living typology which champions the view at every step while telling the story of wood evolution.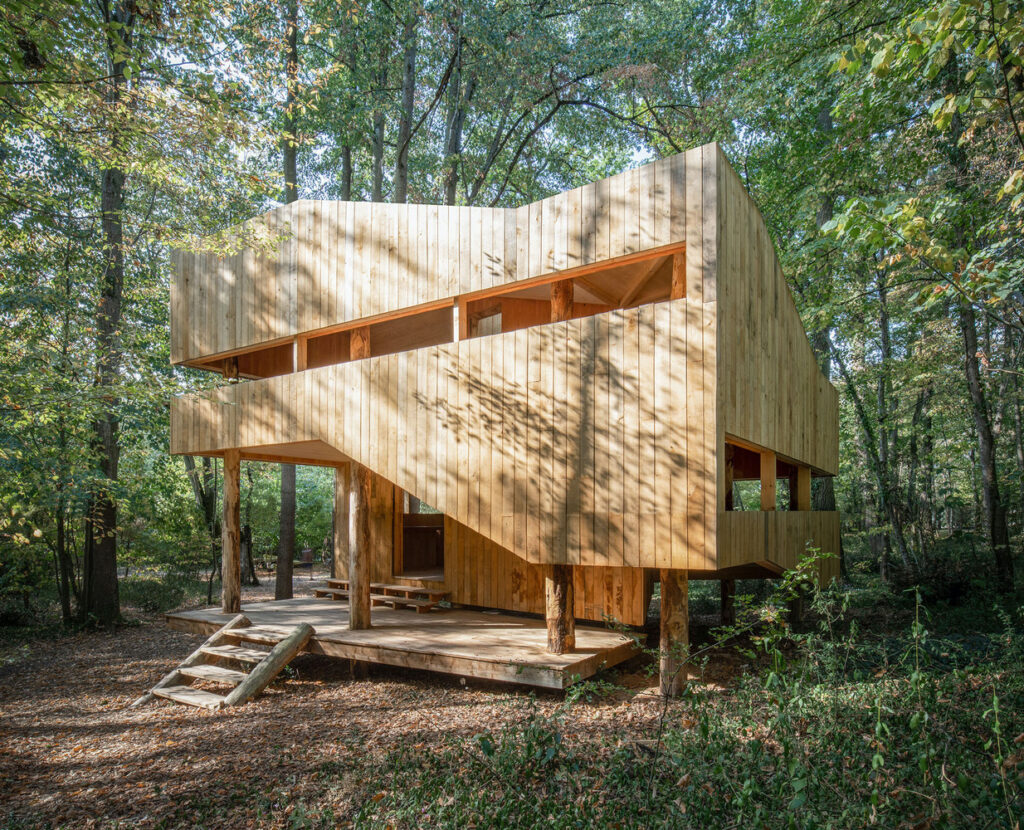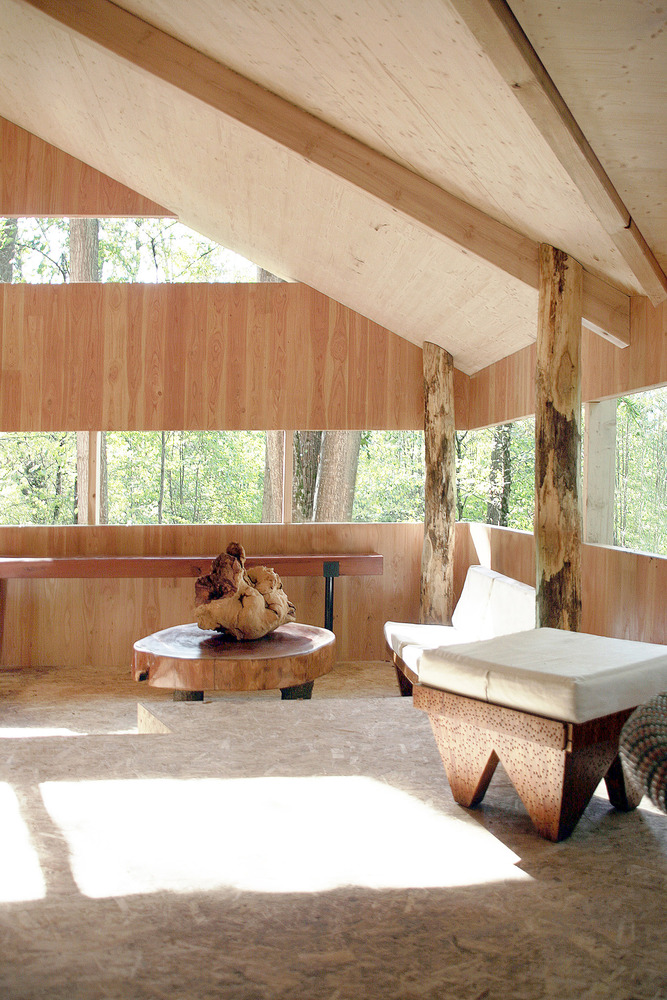 The structural elements are straight up uncut, untreated raw logs of wood which align seamlessly with the surrounding whereas the skin on the façade would eventually develop a patina to match the backdrop. Puncturing the mass at the upper level as an all round 'deck' cleverly balances the building and lends a 360degree view to the space. The interior finishes and furniture is also fashioned with wood giving the structure a homogeneous, almost sculptural quality.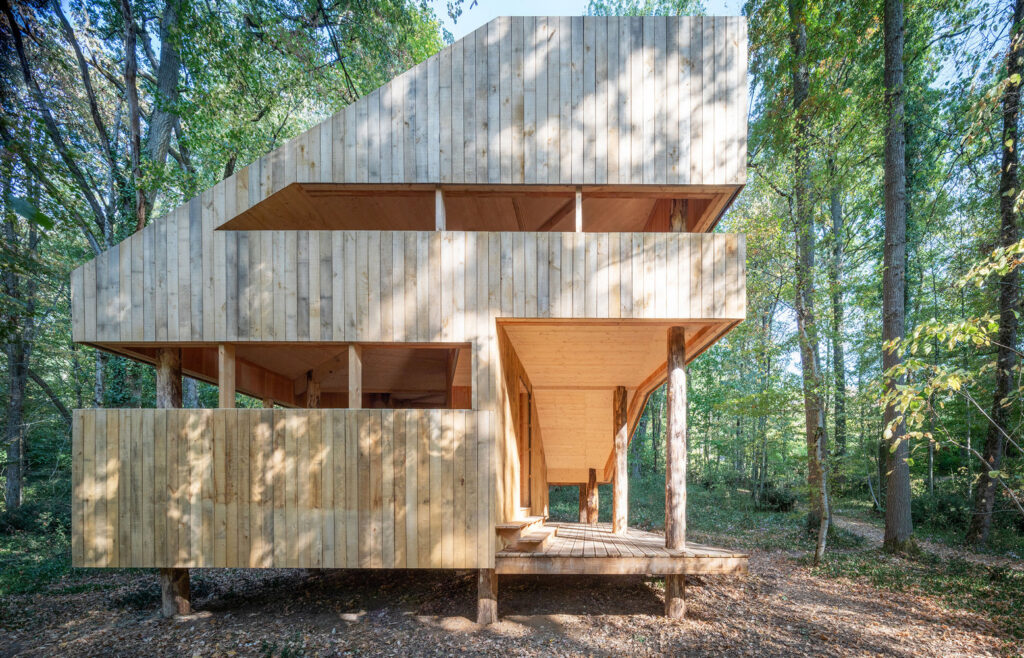 Pairing Wood
Wood compliments almost any other material, perfectly. Be it concrete, stone, brick, glass or metal – a combination with wood raises its overall appeal dramatically. Luca Compri Architetti pair wood beautifully with stone, glass and metal in Chalet Blanc in Italy. Wood is used extensively on the skin, interior finishes and even supports which frame balconies and openings at various levels against the backdrop of the mountains.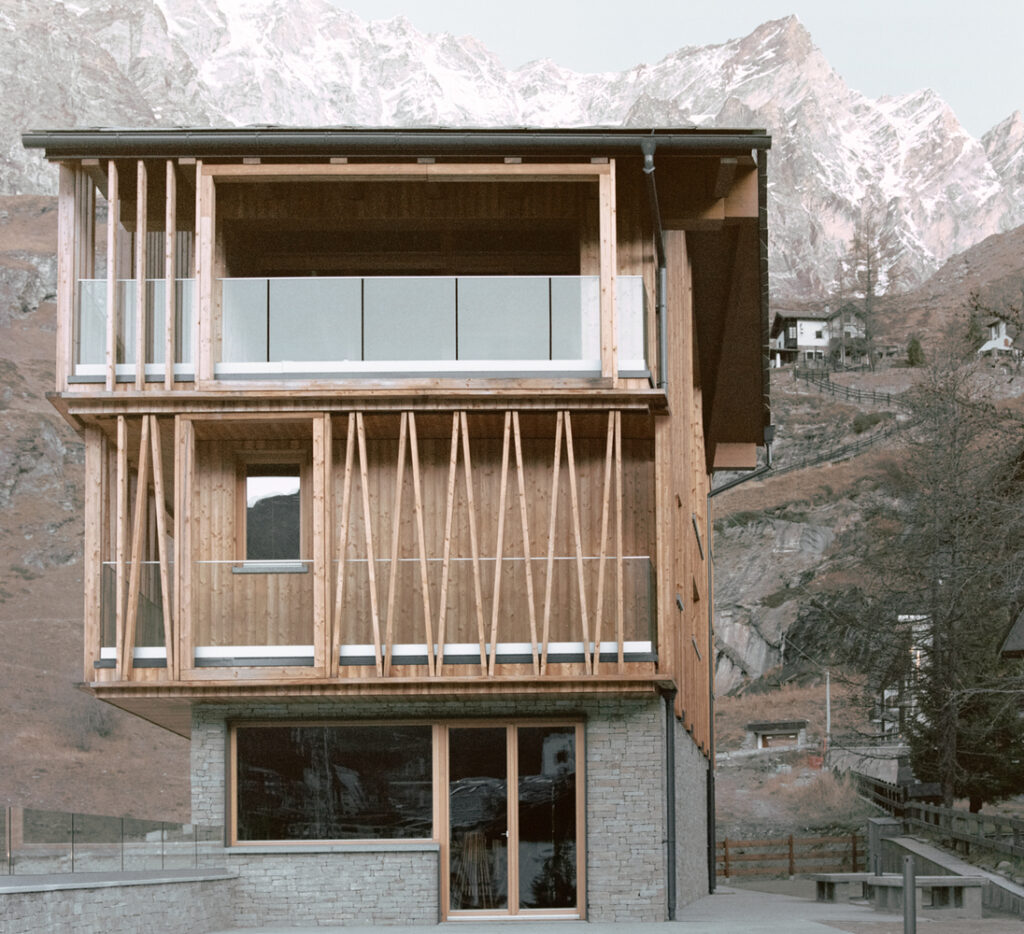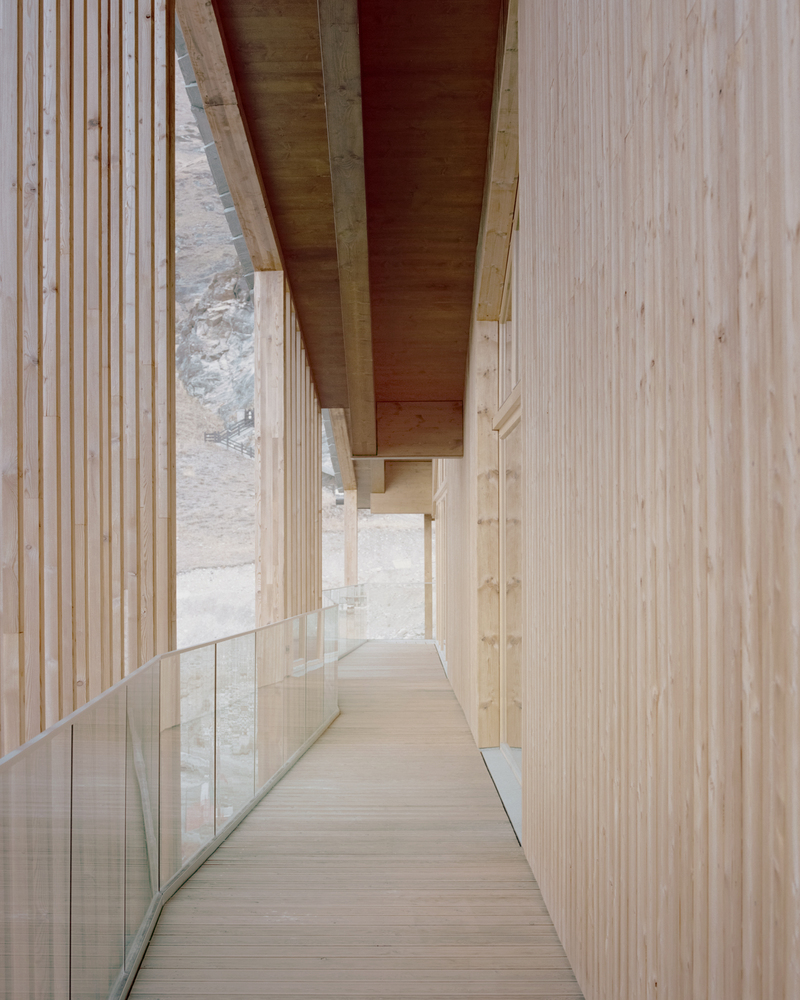 Working with wood can be tricky as it isn't as malleable as concrete or metal. However, working around this shortcoming, the designers have created a shading device, simply put, batons of wood to shade the interiors and achieve light and shadow effects. On the façade, the wooden columns rest on a dry stone masonry, arranged asymmetrically so that from inside the view is enclosed in different ways. Interior finishes complete the look and add that warmth one so craves in the mountains!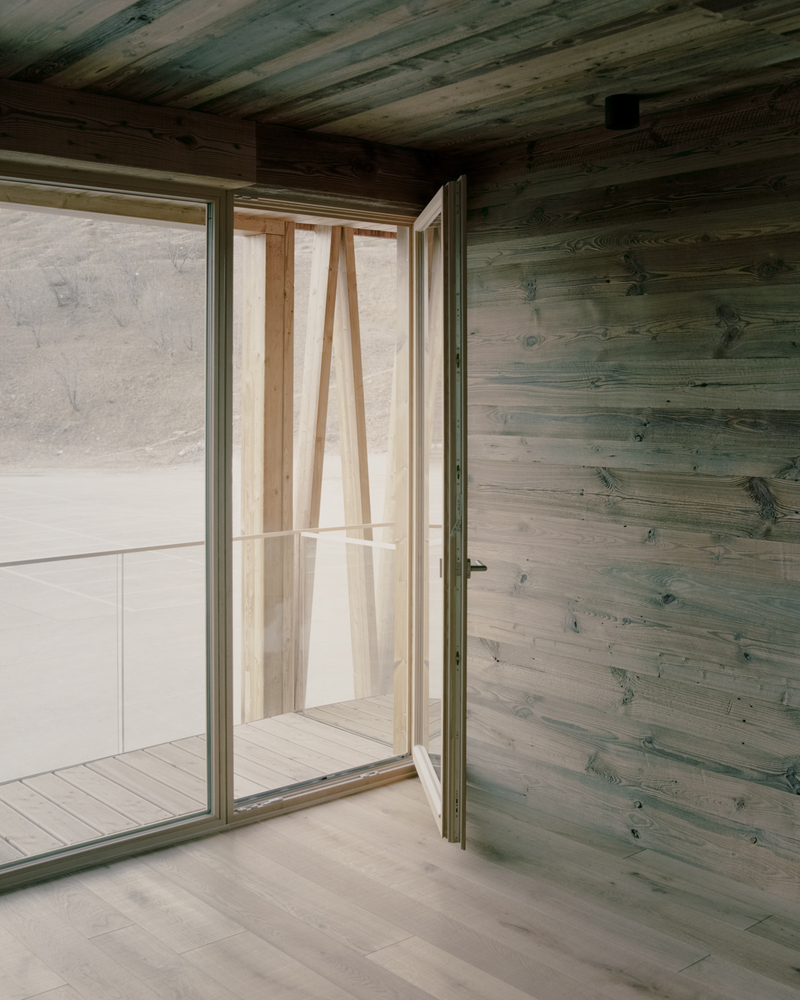 The future of wood
What comes across as an infinitive structure with no demarcated beginning or end, is the Pavilion of the Future designed by NOVOE in Vyksa. Wooden battens of gradually increasing heights surround the structure to create a simple suggestion of inside and outside. The helicoid form of the pavilion allows for the structure to be used in many different ways, as an amphitheater, event space or just an exploratory walk. The futuristic form of the pavilion illustrates how wood cannot be underestimated as a material and that it can be employed to create modern forms and complex geometries.
Crafted with love
The implications and functionality of wood hasn't still been fully explored. This is obvious when you take a look at ILY ai, the electric scooter designed by Japanese designer Mikiya Kobayashi. This mobility device has a chestnut wood body, creating the possibility of every scooter having a totally unique skin. The soft edges, free flowing body and the beautiful grains of the chestnut are taking our breath away!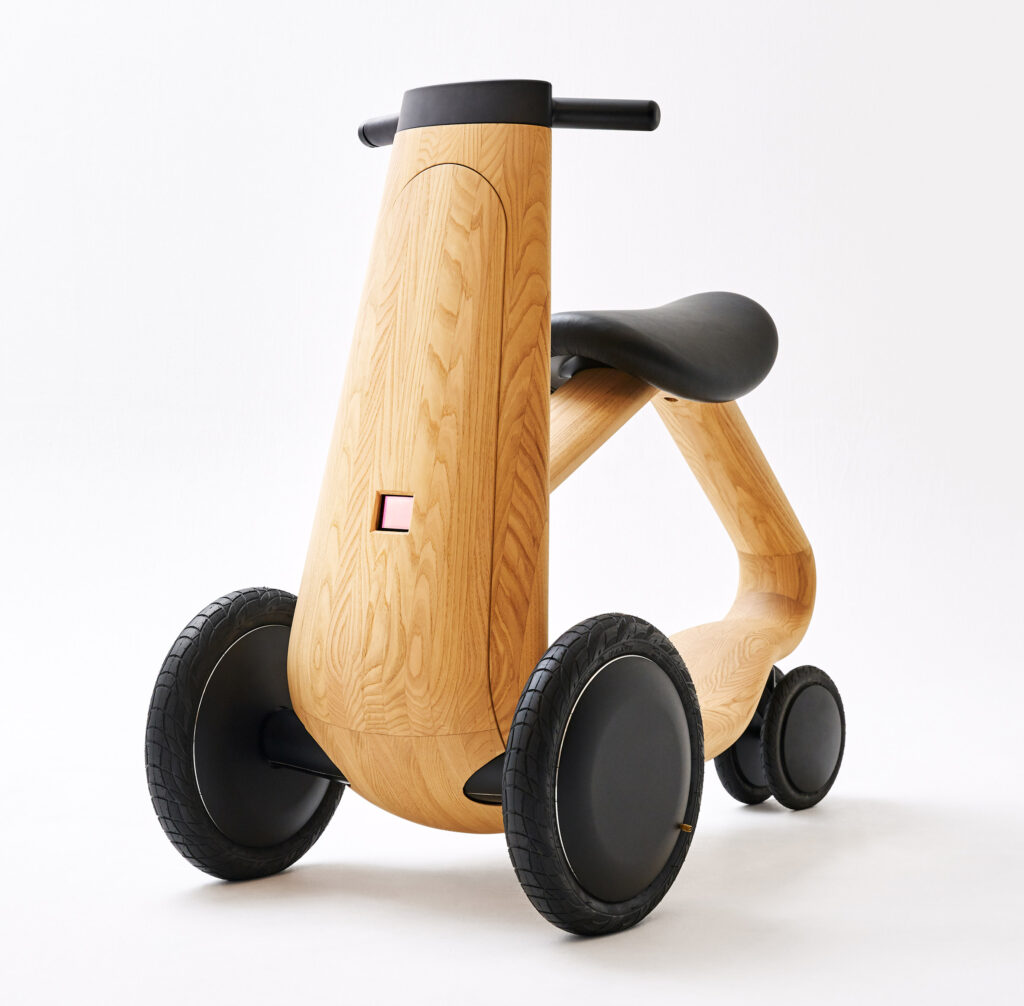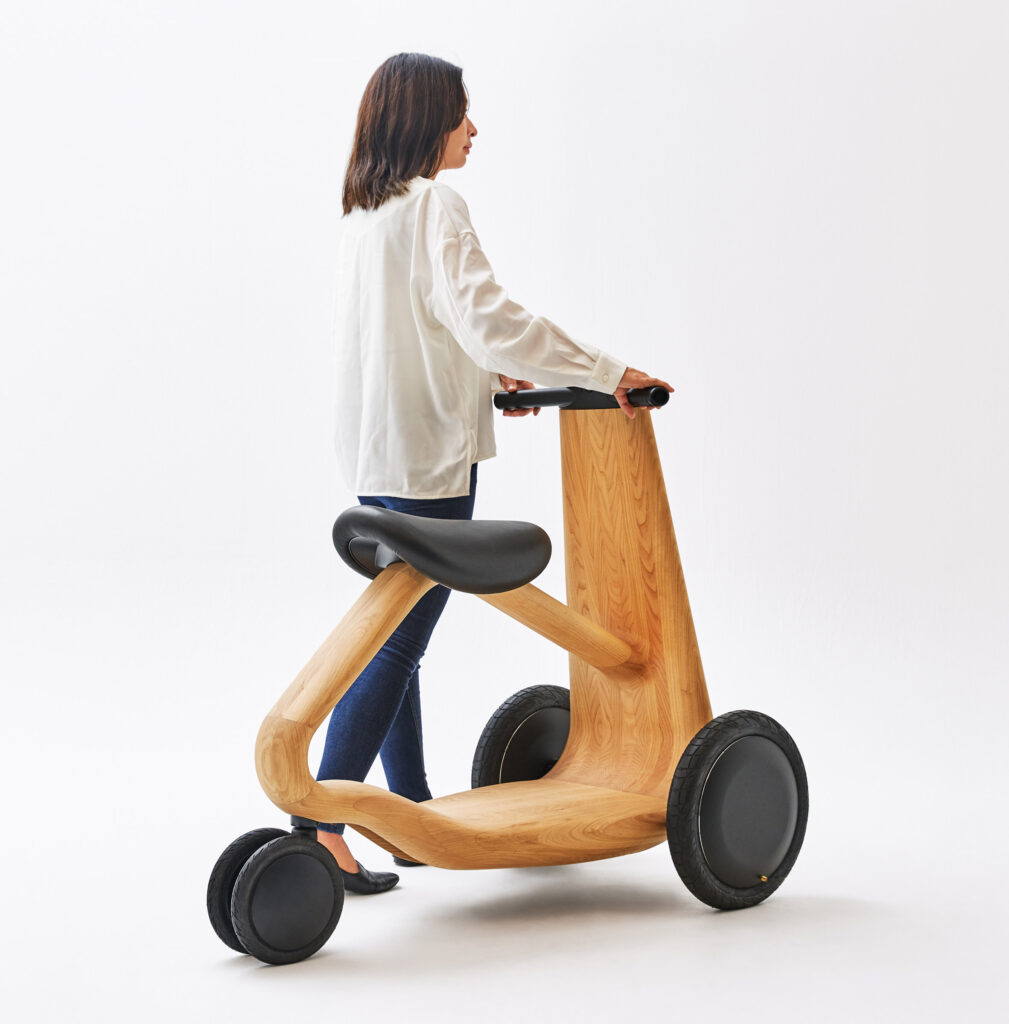 Wooden furniture has, is and will always be a symbol of rich, classy and timeless taste. The instances below showcase the material's ability to surprise a viewer. Every piece becomes unique because of the color, grains, density and thickness of the material. The cut, finish and polish further contributes in making wooden furniture absolutely stunning.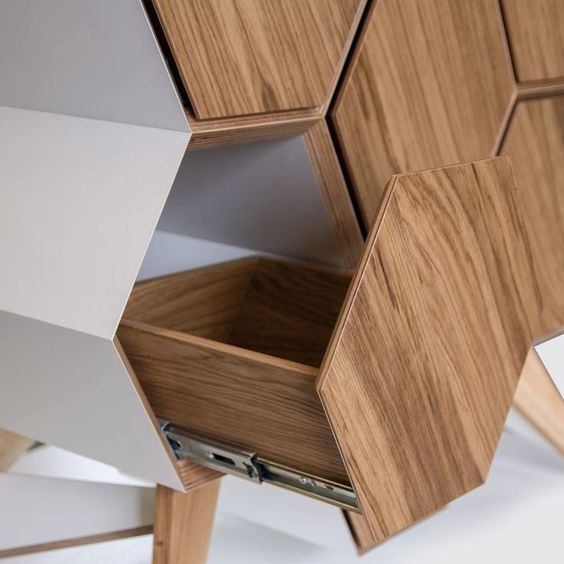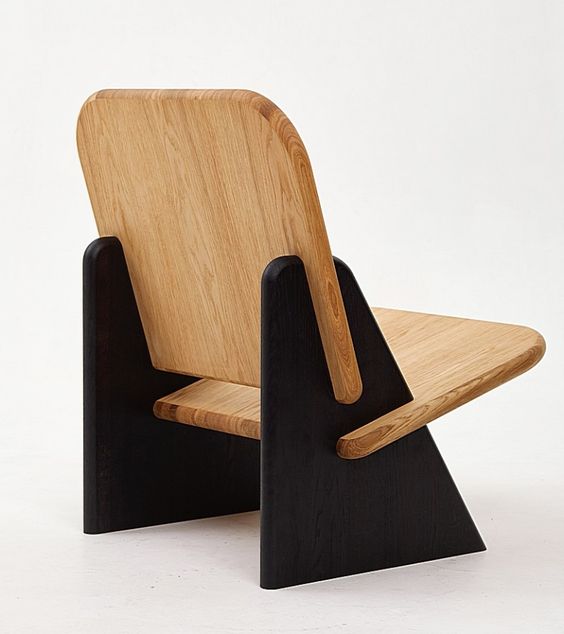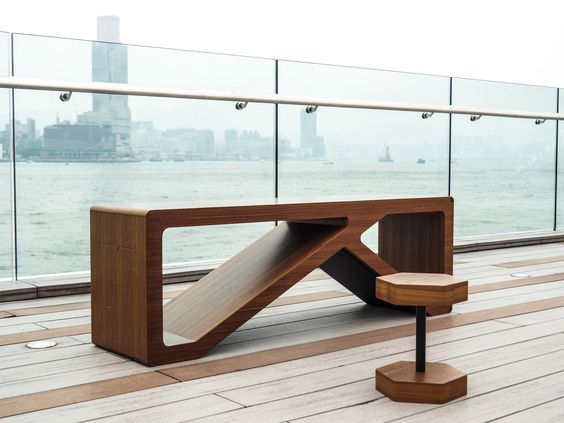 We are in love with the contemporary trend of reusing or reclaiming wood to fashion stunning indoor pieces. Be it furniture or artefacts, the raw cut, untreated edges and rough texture add to the complexity of the space.
PRO TIP: Set a reclaimed wood furniture against a white or neutral backdrop, with minimal decor to create interior design magic!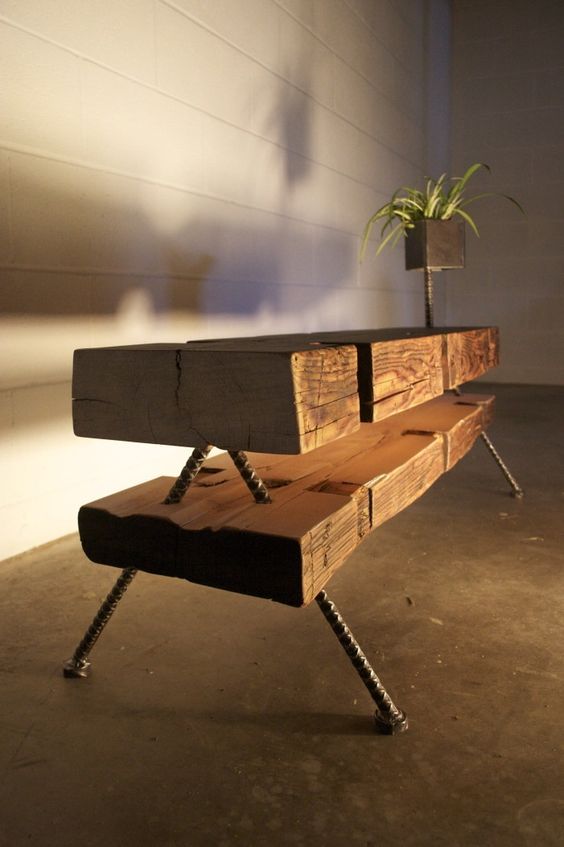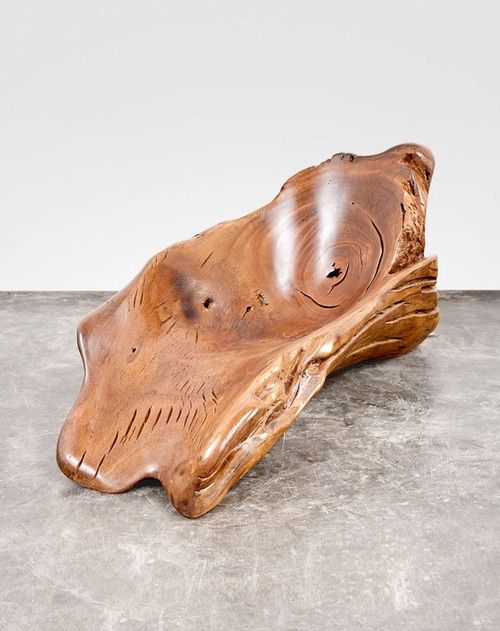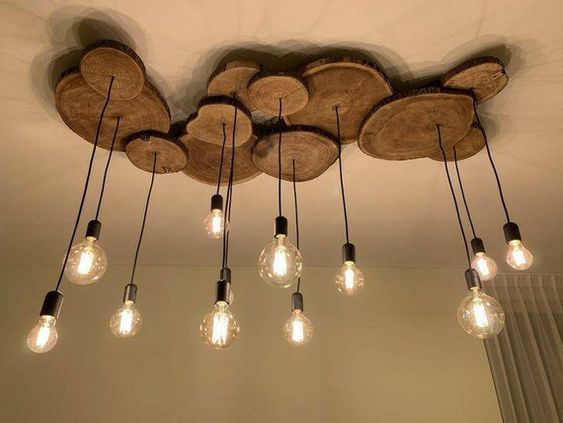 There are of course a million more ways designers can experiment with wood. From wood skinned water bottles, gadgets, stationary, dinnerware to showpieces, carved wood wall hangings – the list can go on and on. That's what makes the resource more interesting – its endlessness in origin, types, benefits and uses! Hope this article motivates you to indulge in the material, to create something beautiful. Yet, always remember to plant 10 trees in place of one. The unlimited resource can only remain unlimited when we take our responsibility towards the environment – seriously.