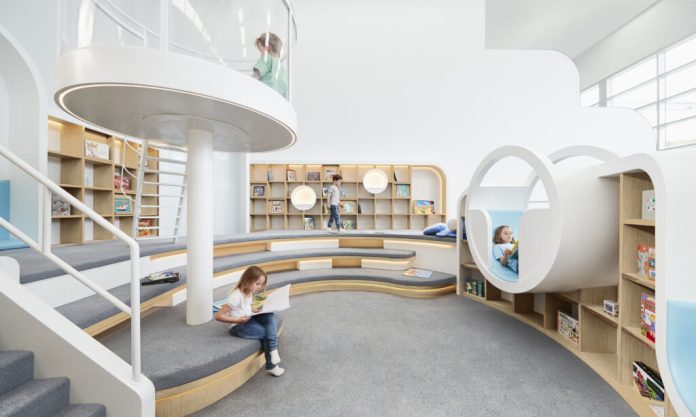 Kids perceive the world differently. They have a more innocent and have an acute sense of imagination. It becomes crucial thus, to design kids spaces in a way that speak more to them, enhance their ideas and give them avenues to explore. Kindergartens, play areas, day care centers, reading spaces and their rooms should cater to their perceptions. Not only should these places fill the kids with wonder and joy, but also inspire and challenge them. We have curated some examples of exciting kids spaces to admire and learn from.
ABSTRACT
The NUBO Kindergarten in Sydney by PAL Design instigates a child's inner curiosity. The abstract shapes and forms do not conform them to a singular idea, instead provoke new games, new ideas and fantasies. Equipped with a reading space, small cafe, learning spaces and several play zones, the NUBO kindergarten offers different environments for kids to thrive. The color scheme is white and neutral, the subtle tones pushing the space in the background seamlessly with children at the forefront. The elements inside flow into each other, curved edges and no end point in sight, giving the illusion of an endless space with no definite beginning or end. In a way, the whole space becomes a parkour with tiny pods in intervals which become cosy corners for kids to read, talk and explore.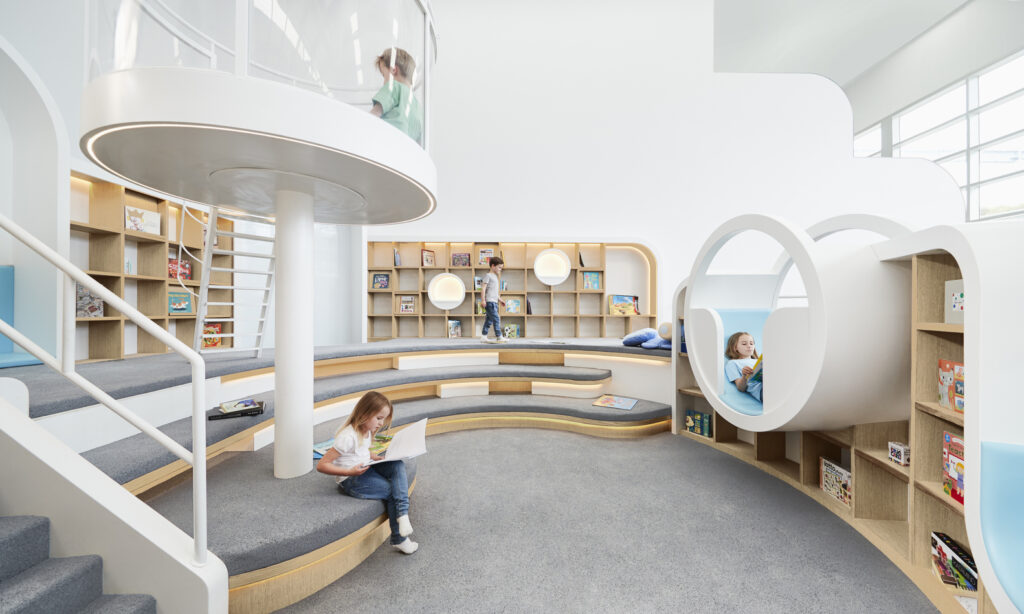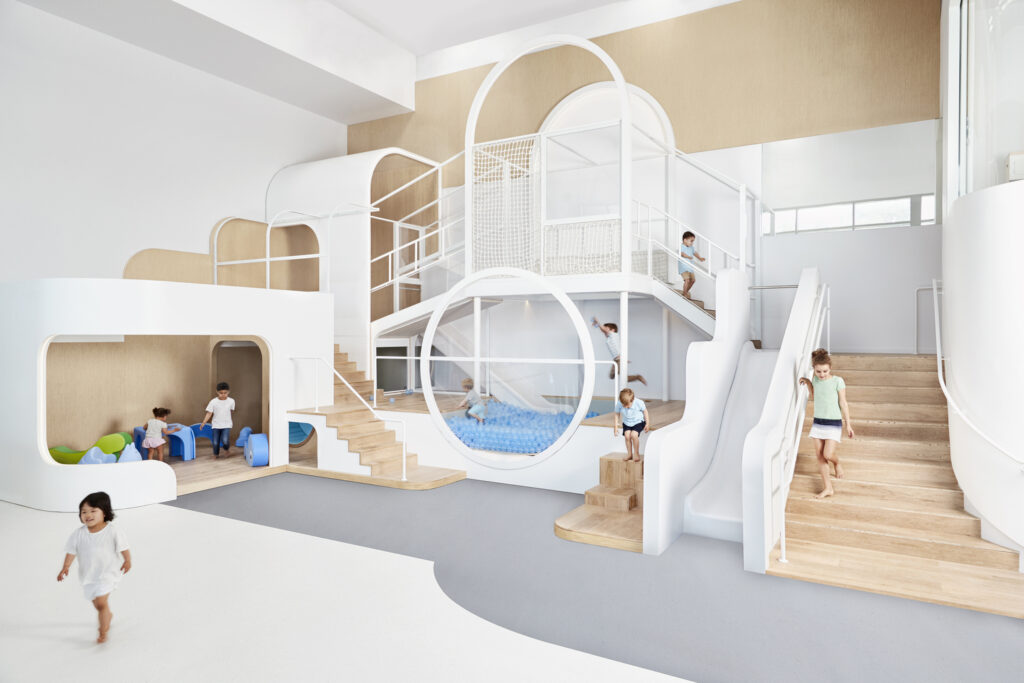 The neutrality and minimalism of the space makes it more versatile. Parents and teachers are encouraged equally to savor the environment, learn along side the kids and participate in their growth. Very little furniture allows children to run, jump and have fun freely. Open expanses triggers self made games and activities.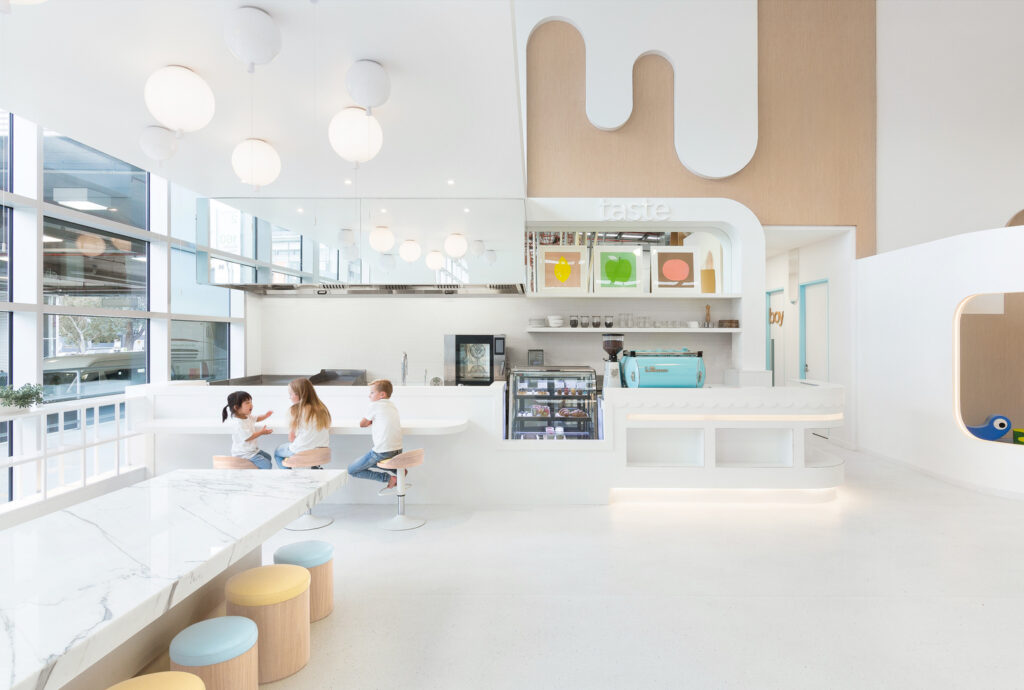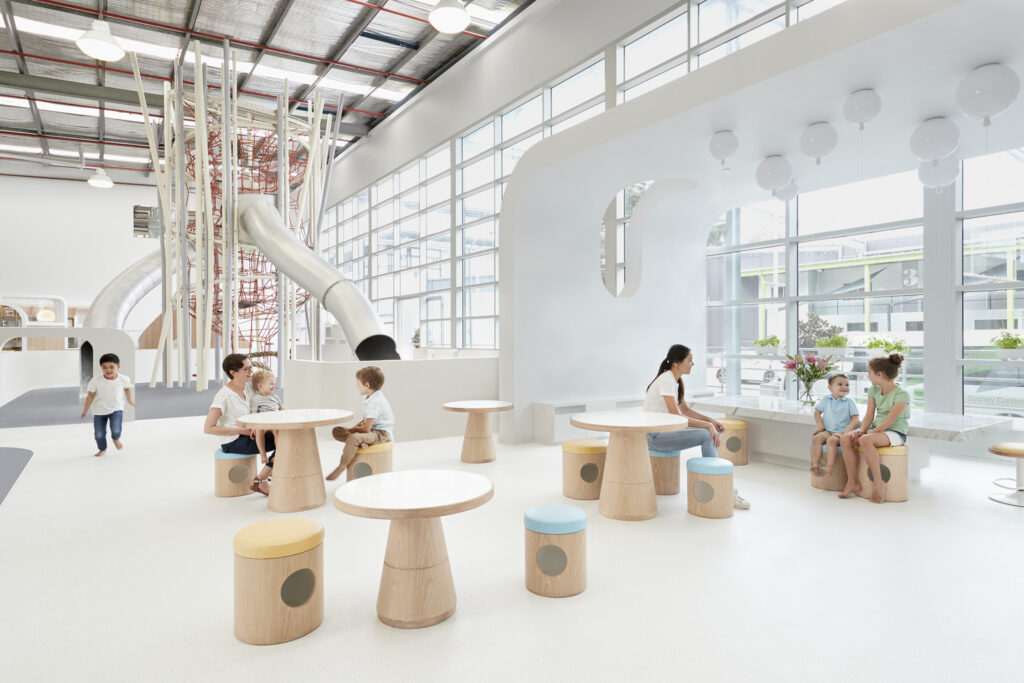 SURFACES
NITAPROW emphasizes the different geological and natural terrains in the Playville Day Care center in Bangkok. Designed in white and beige tones, the play area features different surfaces, textures, paths and materials which help kids explore their pyhsical and cognitive abilities. Inspired by nature and its processes, the space utilises natural daylight to introduce a dynamic light and shadow play. Simple, movable play elements like small stools, blocks, balls, cushions or boards lays out various choices for the kids. The changing 'terrain' activates the atmosphere as children get to crawl, climb, spring, swing or even dive. Edges are completely upholstered to make the environment safe, so as not to hinder child's play.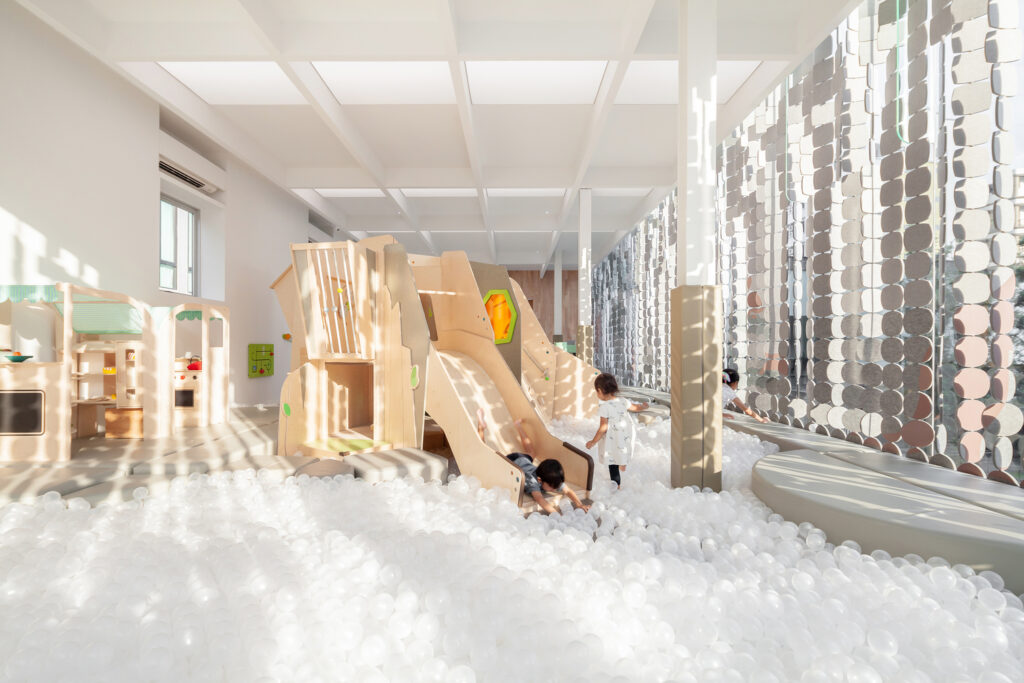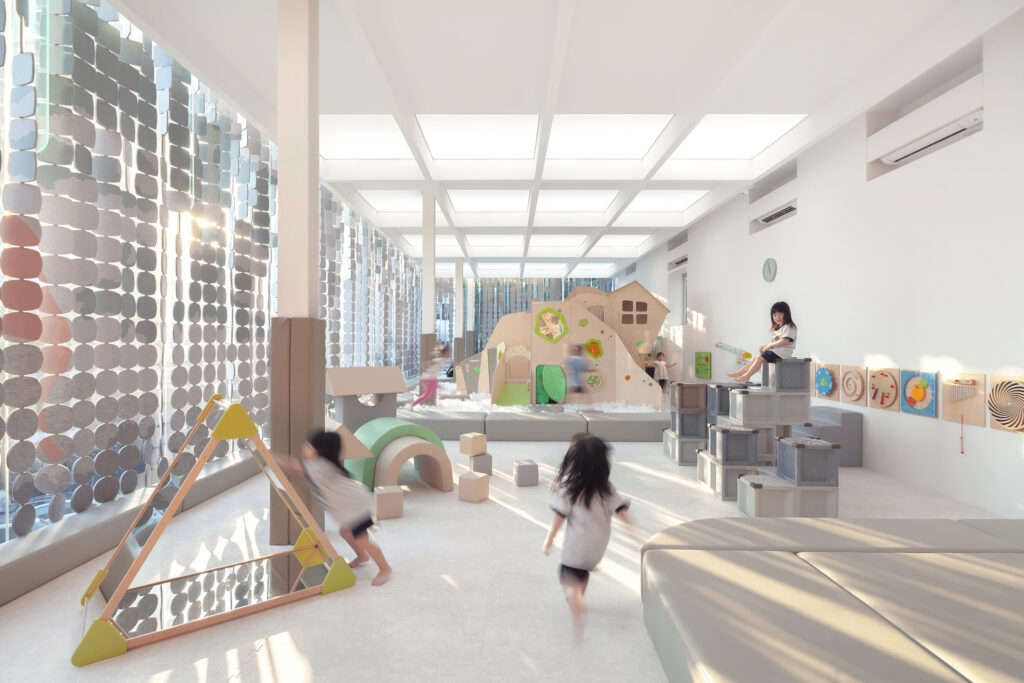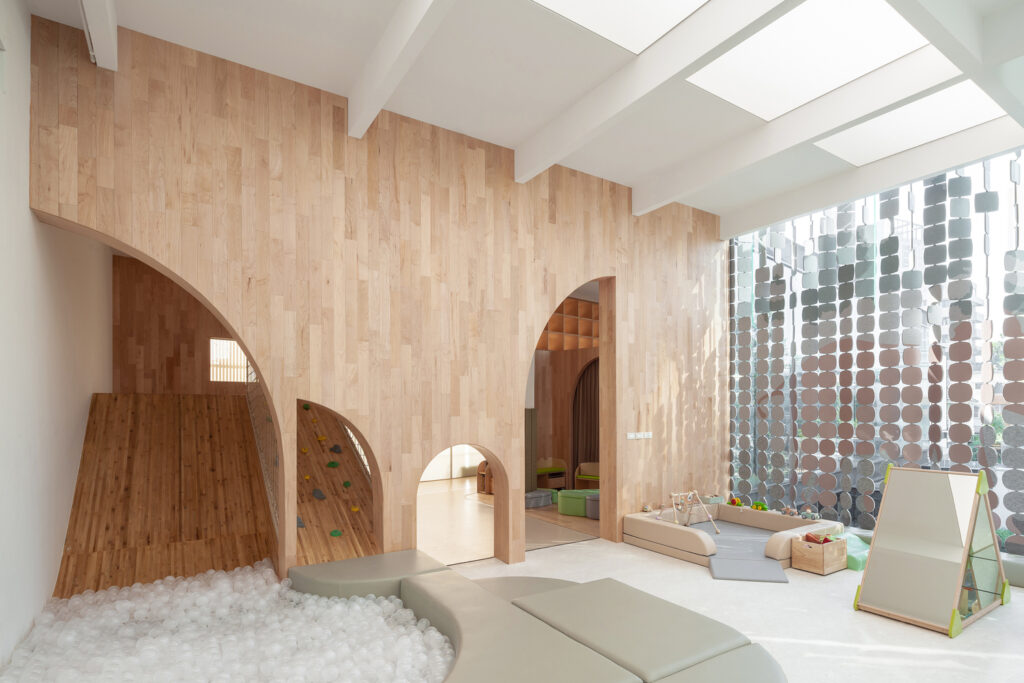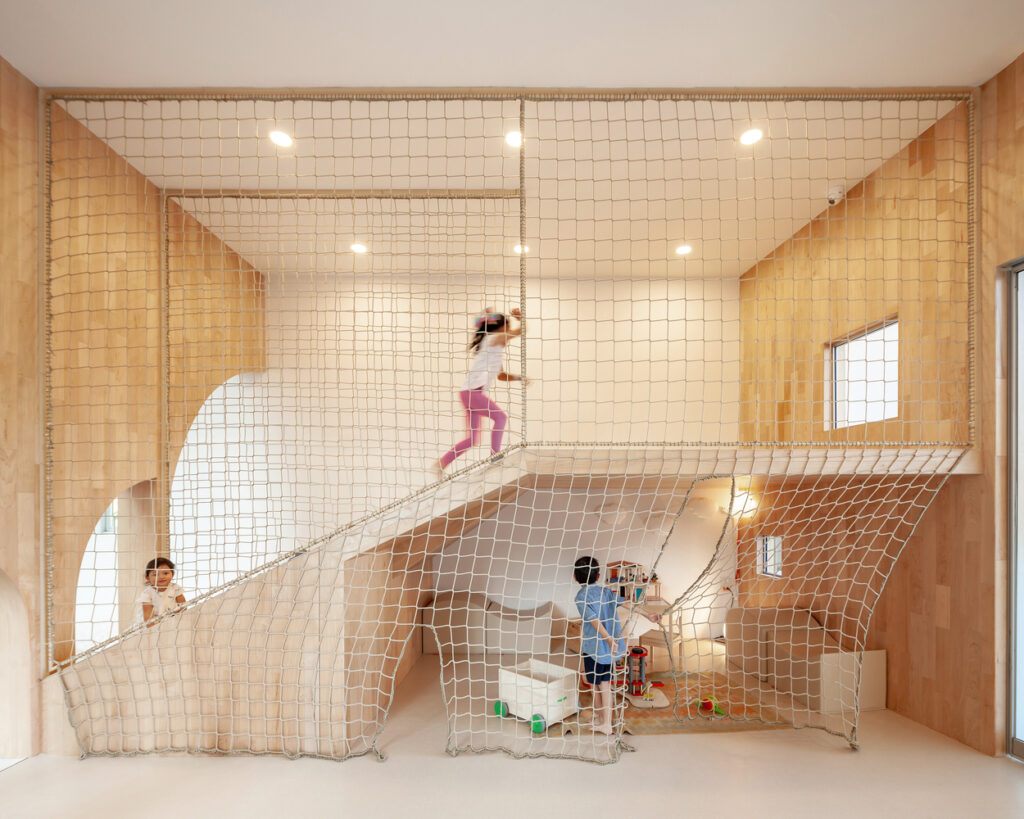 ENVIRON
Natural environments trigger happy thoughts and memories. The Green School kindergarten by IBUKU Architects banks on this phenomenon and employs nature to inspire children. The drooping thatched roof folds within it, a huge semi-open circular space, thus defeating the stereotypical classroom typology of rows of kids facing the teacher. It looks like the stuff from movies, a cave, a mysterious entrance, a warphole or a UFO. In the typical Indonesian tropical style, bamboo and wood are employed to create the 'interior' elements, which not only makes the kindergarten kid friendly, but also environment friendly. An earthy structure, playful furniture and plenty of space to run around ensures happy times for the children.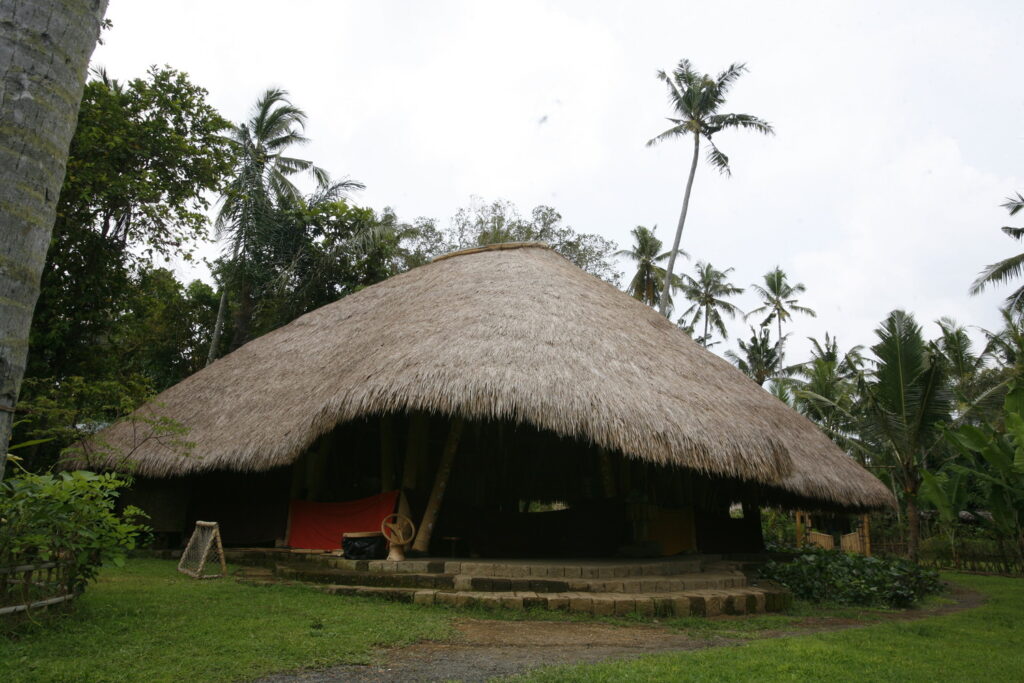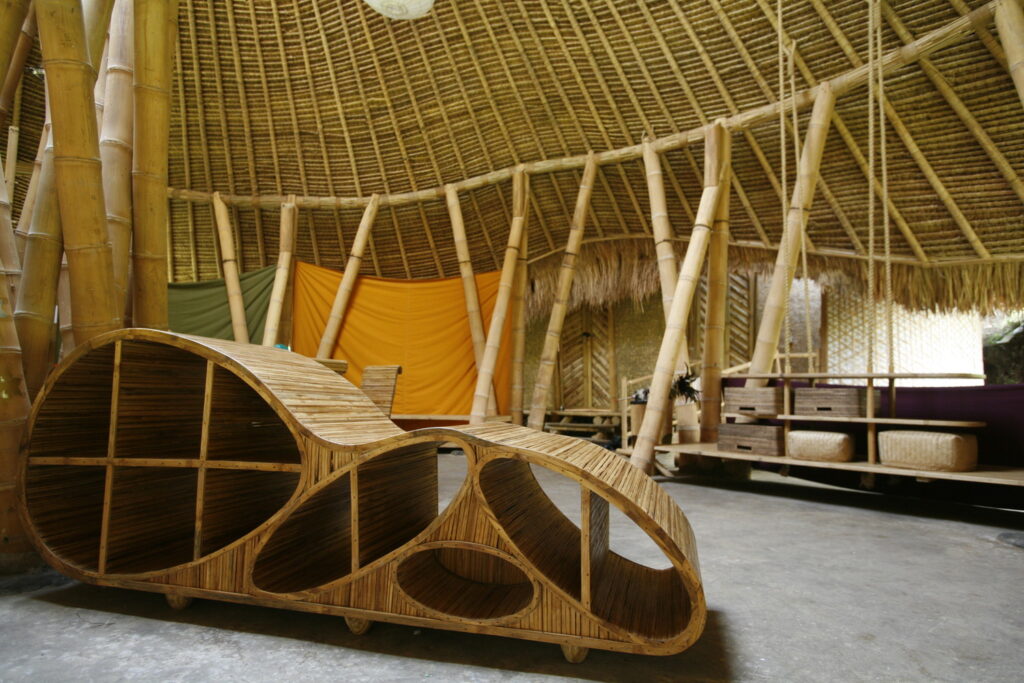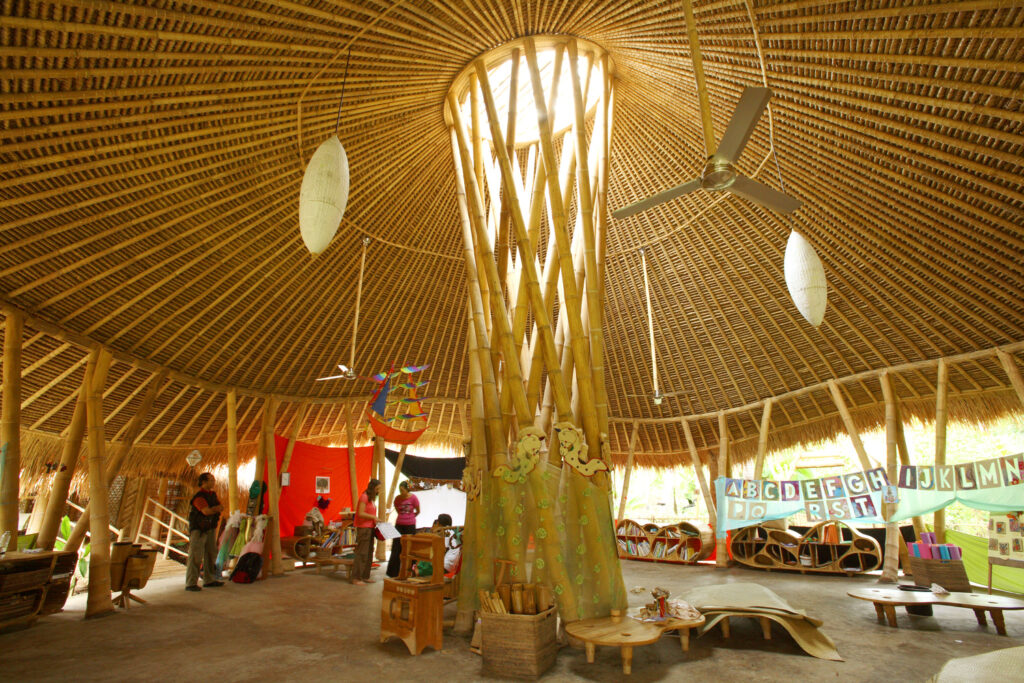 ADVENTURE
Located in the mountains of Tyrol this fascinating glass building features an even more interesting secret inside. A fantasy like play tower welcomes kids of all sizes inside the Swarovski Kristallwelten building. Designed by Norwegian architects Snohetta, this play space challenges kids to hop, skip and climb. Simple materials are employed to create intriguing maze like spaces. The vertical rope maze, the undulating bridge, the room of mirrors surely guarantee repeat visits. The climbing net travels along the height of the glass building, opening the mountain views to kids from different heights. Many other wonderful activities, like trampoline, swings, slides etc. are also open for kids to love!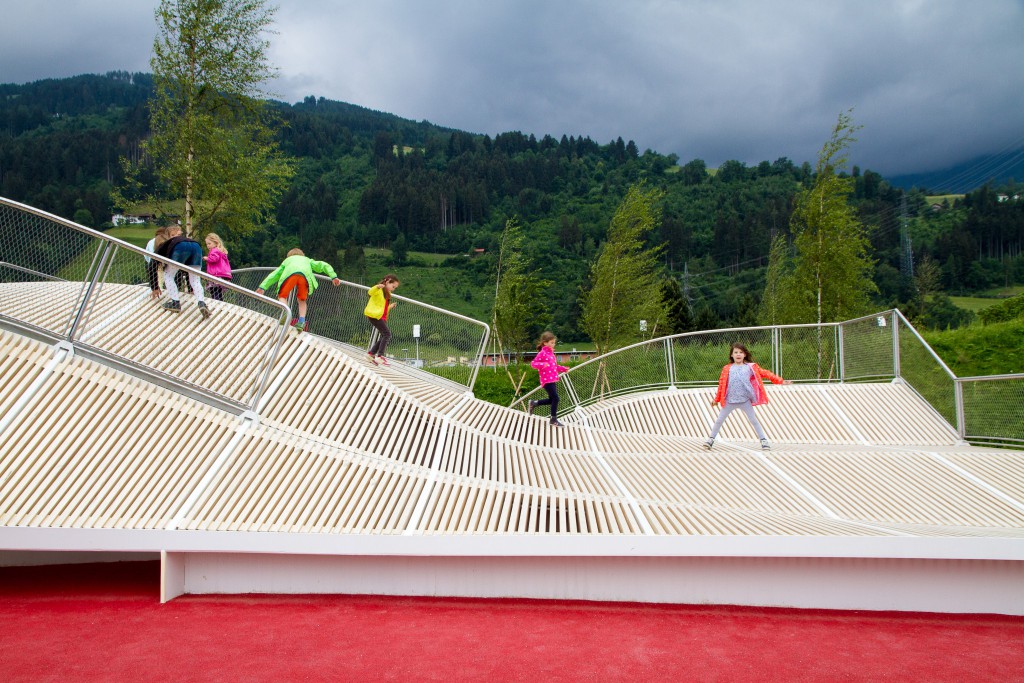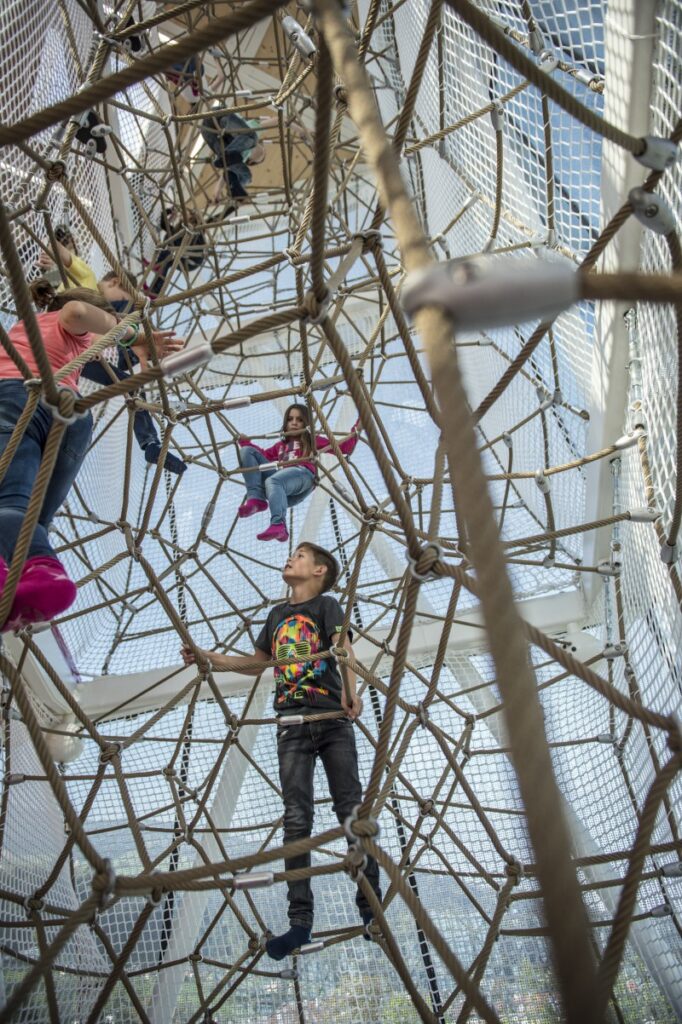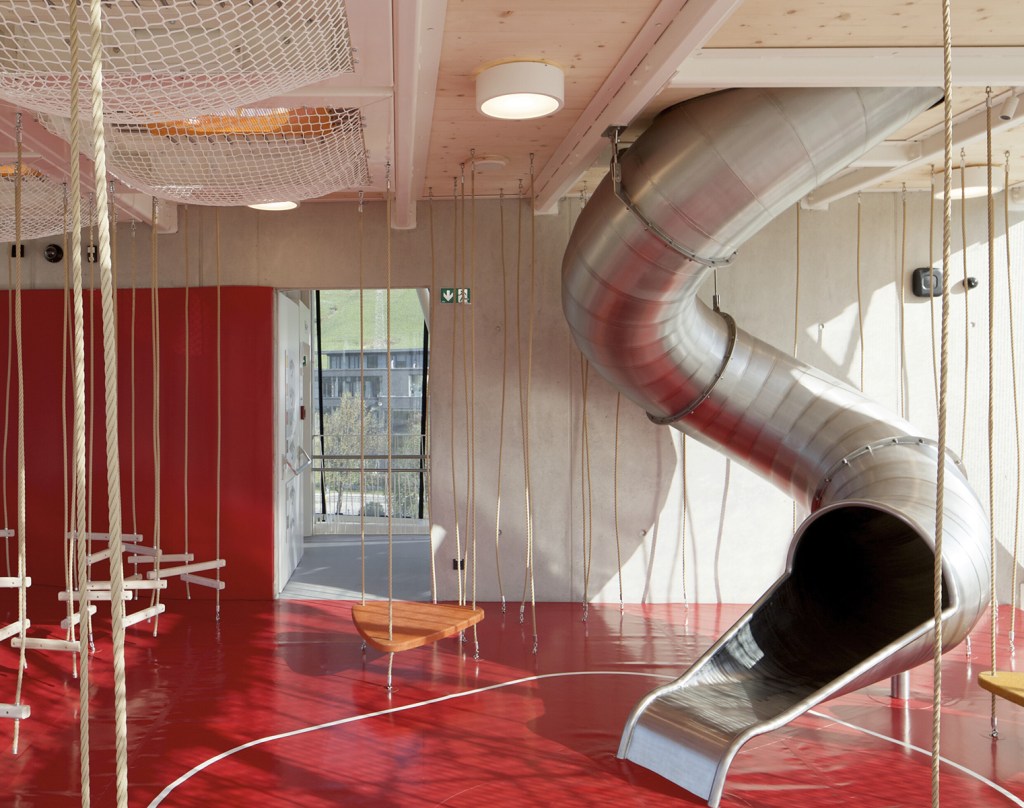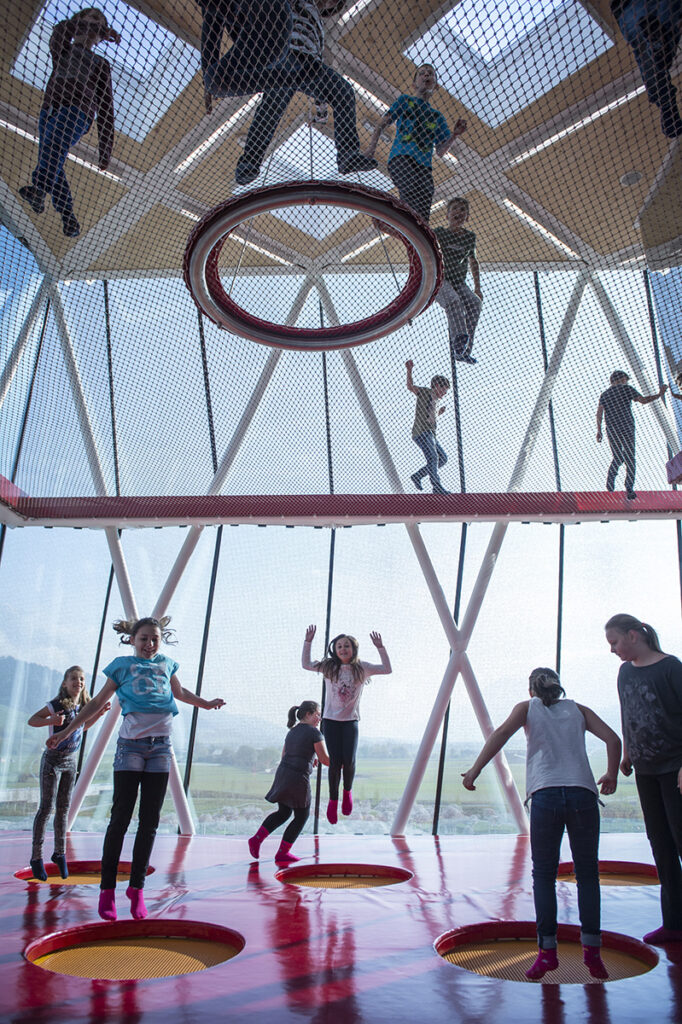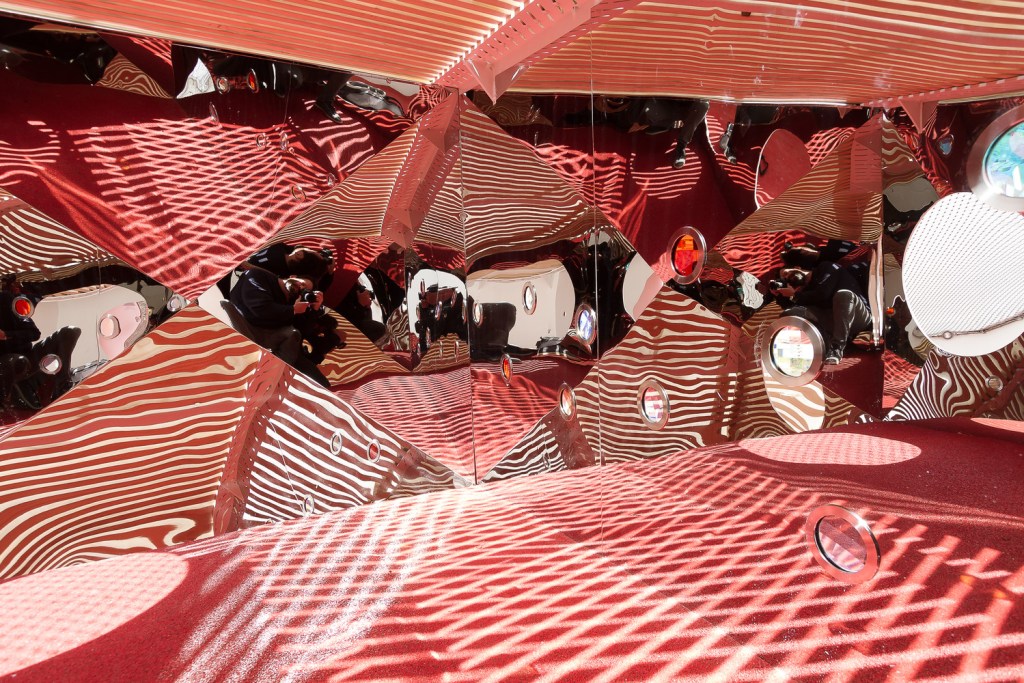 A child's innocence and imagination need a suitable space to thrive. Kids spaces therefore need to be unique, playful and safe. Every child is different and has a unique outlook towards his surroundings. The examples above illustrate how simple subtle spaces of learning can be impactful for a large number of kids. The freedom to evolve and develop their own activities is paramount in such spaces. Filling a room with instructions, for instance, rows of chairs facing the teacher, too much furniture, too many obstructions or space divisions might restrict kids and force them into one behavior. It is important, to see the world through a child's eyes, to imagine a space like they would, to design successful kid friendly interiors. Hopefully, you gained some pointers for the same through this article. Be sure to come again soon to check out more ideas with us!